Welcome to our list of 16 Things You Didn't Know About Hermès!
Hermès is a French luxury brand established in 1837. It specializes in leather goods, lifestyle accessories, home furnishings, perfumery, jewelry, watches and ready-to-wear. Its logo, since the 1950s, is of a Duc carriage with horse. From its beginnings in saddlery and fine equestrian leather goods, Hermes today is one of the most exclusive, high-end, luxury brands out there.
A combination of rich heritage, exquisite craftsmanship, eye for detail and high levels of quality and professionalism through the entire manufacturing process gives Hermès a position of superiority in the very competitive world of luxury. Today Hermès has 311 stores across 45 countries and has a reported revenue of more than 6 billion Euros. And some of the most classic and iconic bags in the world!
So, without further ado here are 16 Things You Didn't Know About Hermes:
16.  Hermès started as a harness workshop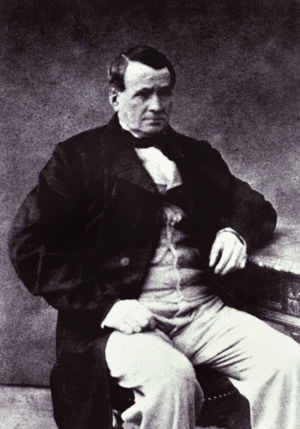 In 1837, Thierry Hermès established a harness workshop in the Grands Boulevards quarter of Paris, dedicated to serving European noblemen. He created high-quality wrought harnesses and bridles for the carriage trade. He won several awards including the first prize in its class in 1855 and again in 1867 at the Expositions Universelles in Paris
15. The first Hermès bag was designed to be used by horse riders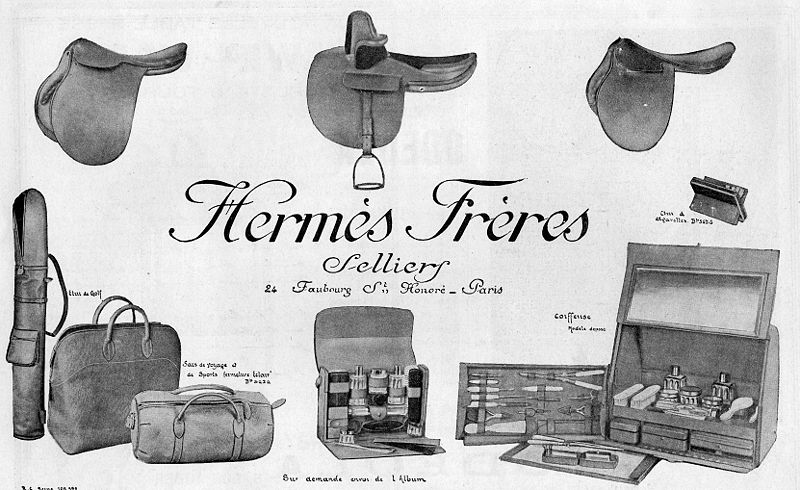 In 1900 Charles-Emile, son of the founder of Hermès, designs the 'Haut a Courroies' bag, intended to allow riders to carry their saddles with them.
14. Hermès was the first brand in France to use Zipper on leather goods and clothing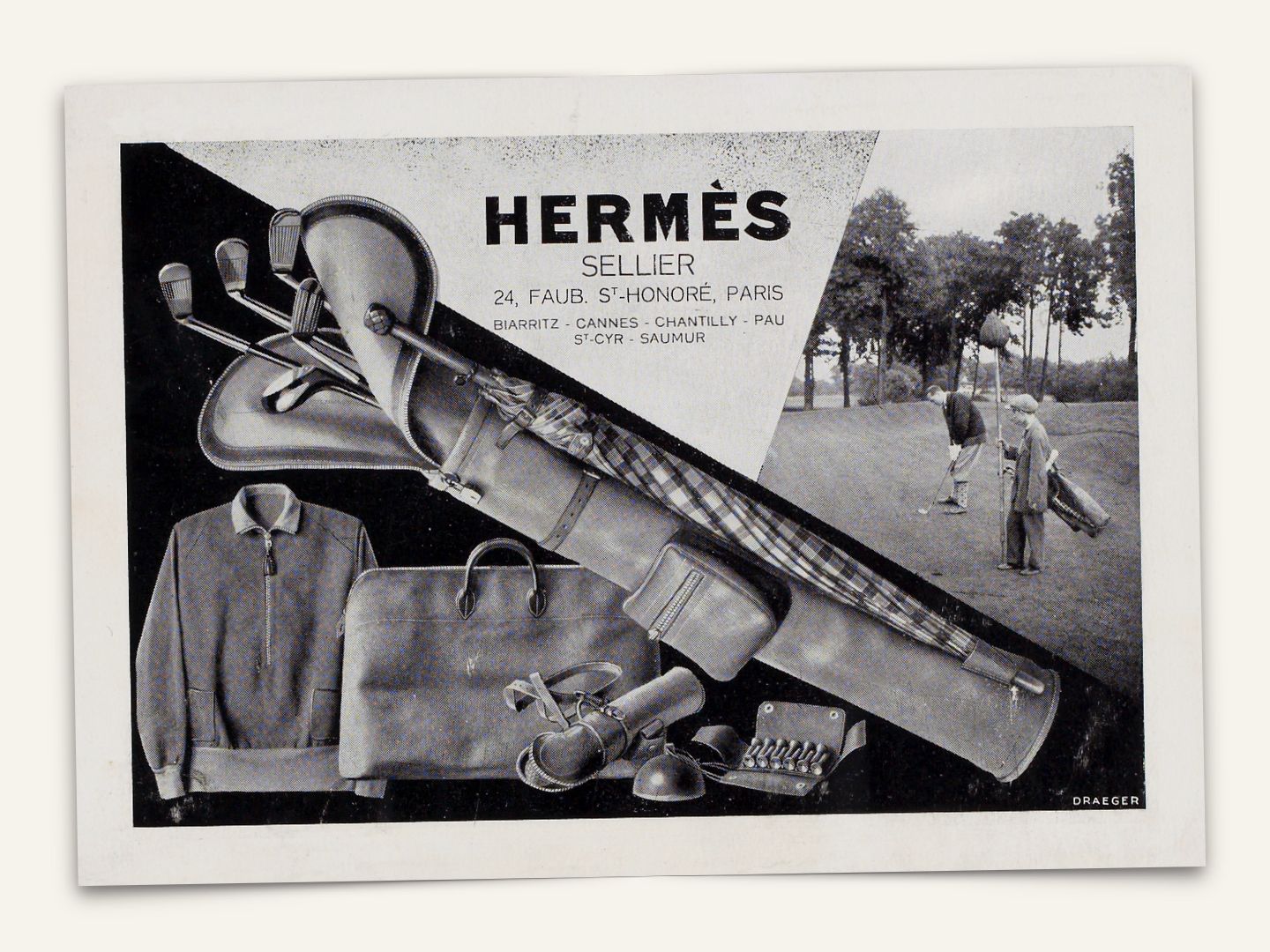 In 1914 Émile-Maurice, grandson of the founder, was granted the exclusive rights to use the zipper for leather goods and clothing, becoming the first to introduce the device in France. In 1918, Hermès introduced the first leather golf jacket with a zipper, crafted for Edward, Prince of Wales. Because of its exclusive rights arrangement the zipper became known in France as the fermeture Hermès or the Hermès fastener.
13. The first Hermès leather handbag was made in 1922
In 1922, the first leather handbags were introduced after Émile-Maurice's wife complained of not being able to find one to her liking. The bag is a smaller version of the 'Haut a Courroies' and it was designed by Emile-Maurice personally.
12. Hermès sells one silk scarf every 20 seconds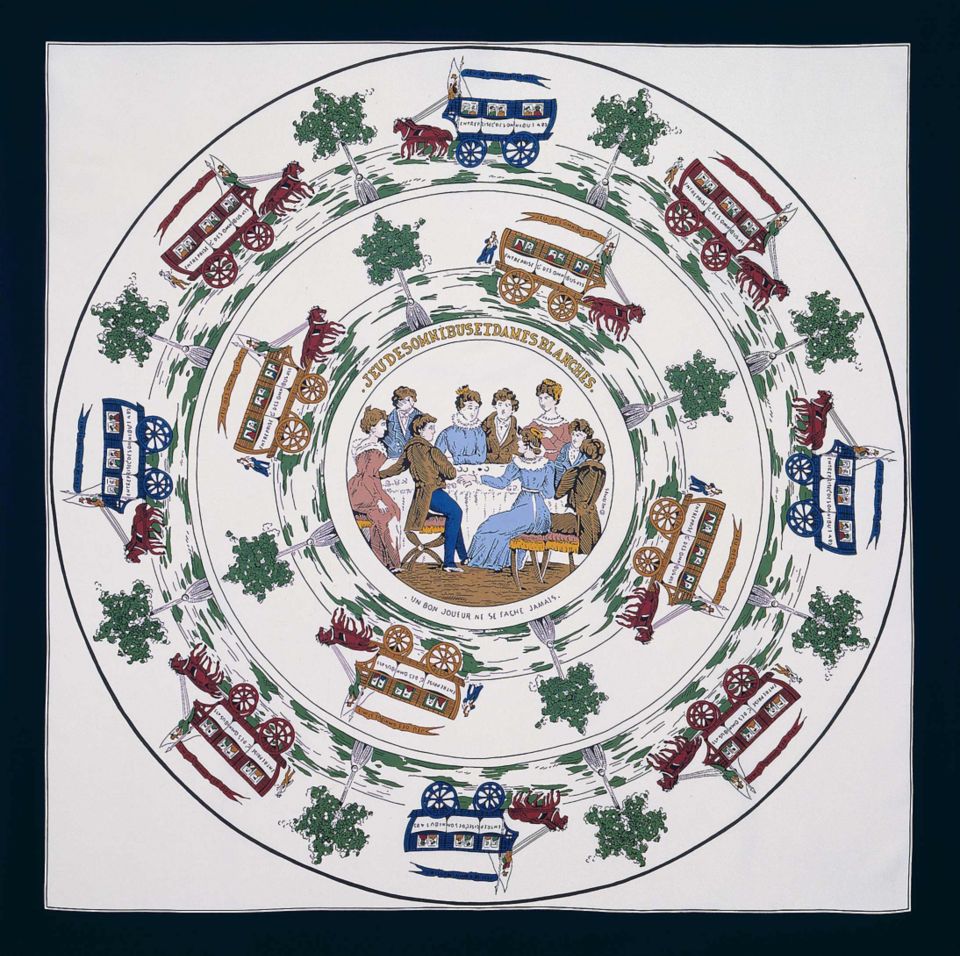 In 1937 Hermes introduced the silk scarf which instantly becomes a huge hit with celebrities such as Jacqueline Kennedy. The scarves became integrated into French culture. The length of thread necessary for making 1,000 Hermès scarves is equal to the distance between the Earth and the Moon!
11. Hermès started using the orange boxes after World War 2

The iconic Hermès orange boxes were originally cream colored with a gilded edging imitating the pigskin, then mustard colored with a brown edging. The first orange boxes came about after the Second World War, due to a shortage of the original materials. Today the orange box is iconic and also serves as decoration on houses all over the world.
10. The first women's ready-to-wear collection was in 1967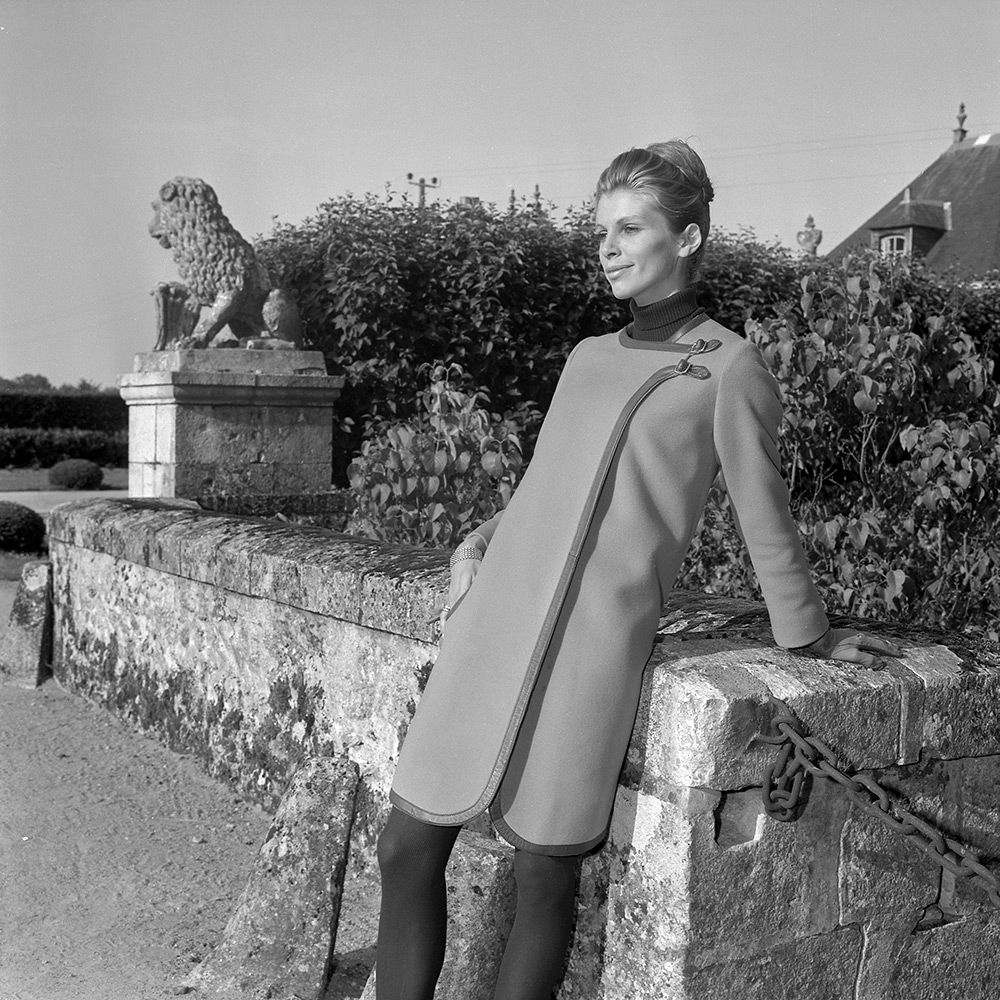 In 1967, the French stylist of Hungarian origin, Catherine Karolyi, was entrusted with the women's wardrobe. Until 1980, she designed the collections of clothing and accessories, including the famous H buckle. If you are enjoying this video so far, we strongly recommend you to subscribe to our channel, so we can continue to bring you the best content about fashion and luxury living.
9. The Kelly Bag is named after Grace Kelly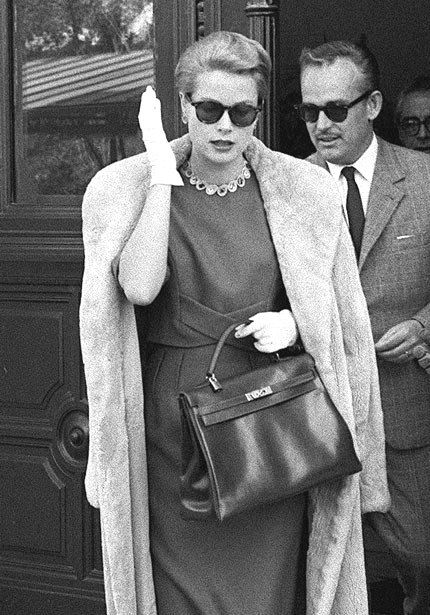 In 1935 Hermes launched one of their most recognizable original goods, the Sac a depeches bag, which would later go on to become known as the Kelly bag. In 1956 the American actress and princess of Monaco used a Hermes Sac a Depeches to cover her pregnant belly. As soon as the photo of that is published on the cover of Life Magazine, woman from all over the world start running to Hermes asking for the Kelly Bag. After that, Hermes renames the Sac a Depaches as the Kelly.
8. The Birkin Bag was designed during a flight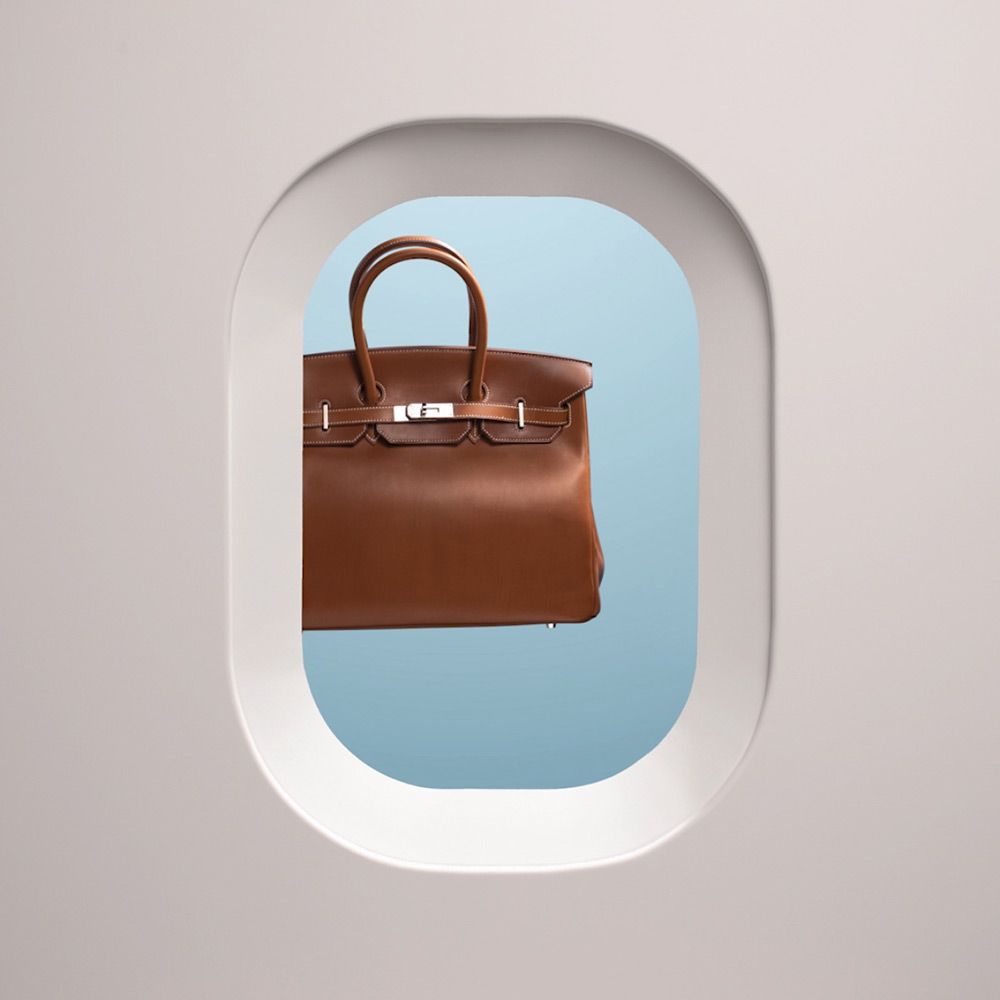 In 1983, Hermès chief executive Jean-Louis Dumas was seated next to the British actress Jane Birkin on a flight from Paris to London. Jane was complaining that she couldn't find a bag suitable for her needs as a young mother. A born creator with a keen eye, he immediately sketched a supple and spacious rectangular hold all with a burnished flap and saddle stitching. With a dedicated space for baby bottles! The Birkin bag is one of the most iconic bags ever created. A single Birkin bag can be worth more than 300,000 USD.
7. Hermès is still a family company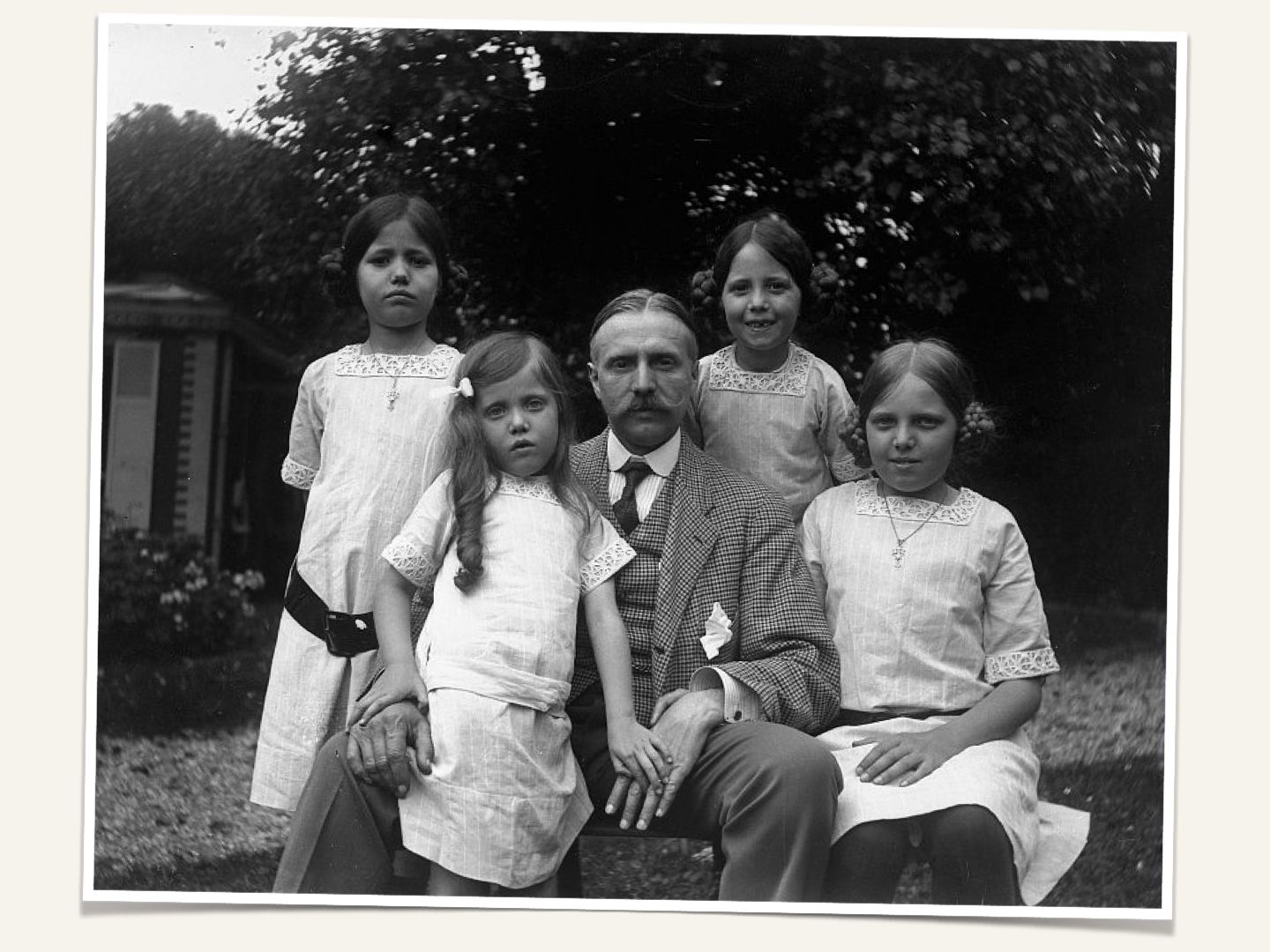 The company's Artistic Director, Pierre Alexis Dumas is a 6th generation member of the founding family of Hermès. Dumas was not simply given his role as Artistic Director. In fact, he has said that his father made him fight for it and prove he was the right fit for the position.
6. The Birkin bag has been a better investment than stocks or gold over the previous 35 years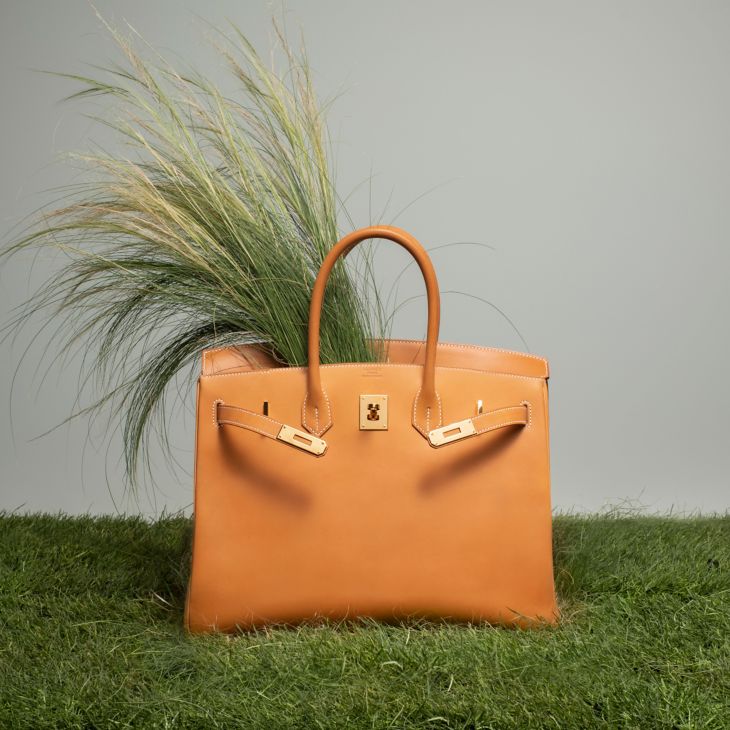 According to Times Magazine the Birkin bag outpaced both the S&P 500 and the price of gold in the last 35 years. They said the annual return on a Birkin was 14.2%, compared to the S&P average of 8.7% a year and gold's -1.5%. It's certainly a more fun investment.
5. The Birkin bag has the longest waiting list for an accessory today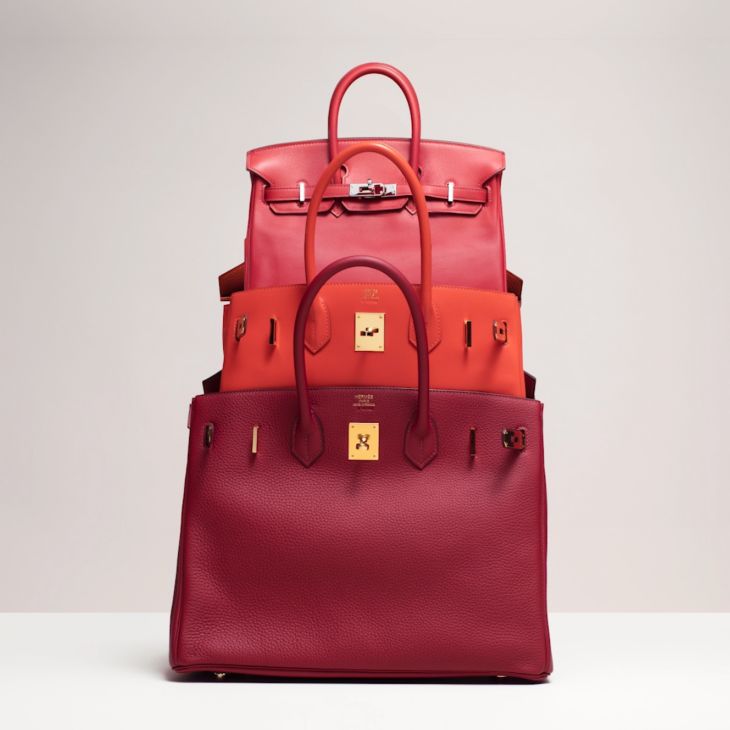 The waiting list for a Birkin is reported to be around six years. But the long wait is not the only obstacle when buying a Birkin bag. You can only get in the waiting list if you have a previous sales record at Hermes and even then it's not guaranteed you will get it.
4. You can only buy 2 Birkin or Kelly bags a year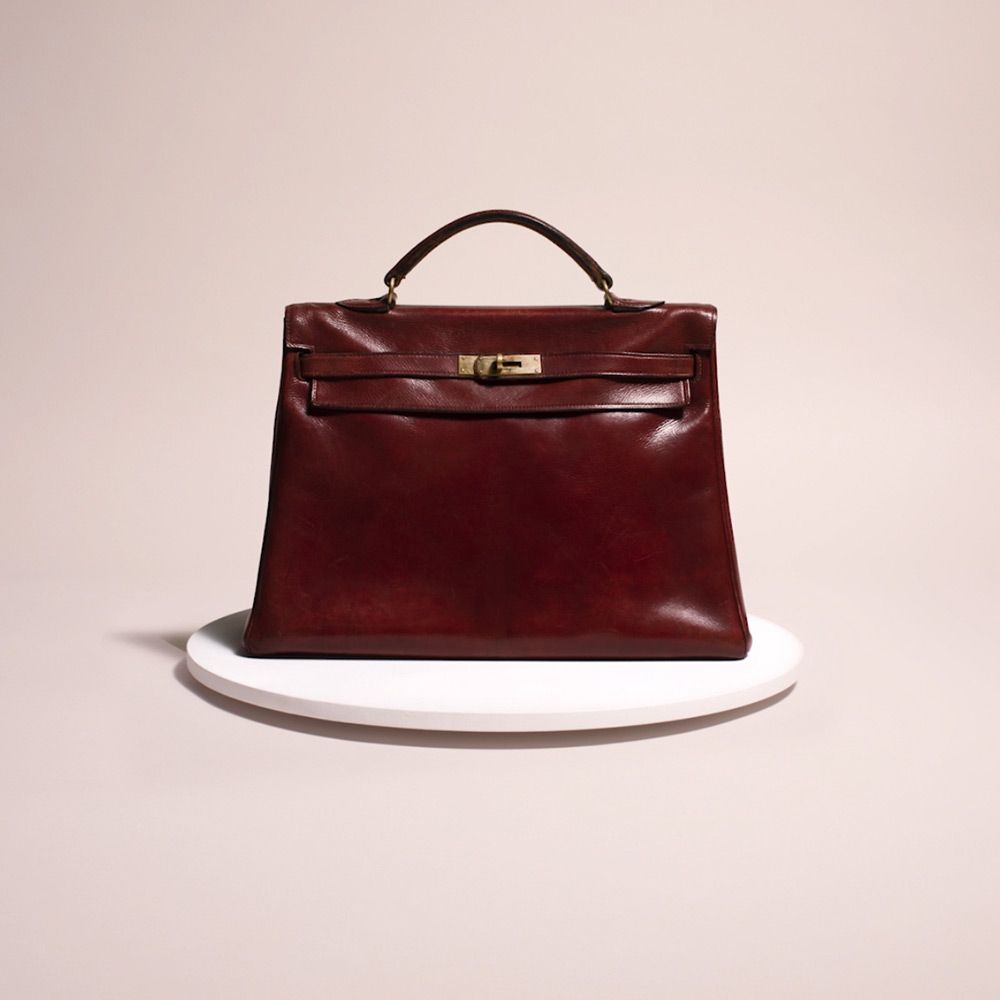 Hermes has a 2 per year quota when it comes to Kelly or Birkin bags. That is due to the limited number of this bags made each year. Since all the bags are handmade by a single artisan it takes up to 40 hours to make a single bag. Although it's possible to buy more than 2 bags a year given you buy them at different countries, Hermès is rumored to be unifying its worldwide database. So this might be your last opportunity.
3. Hermès has a Café in Paris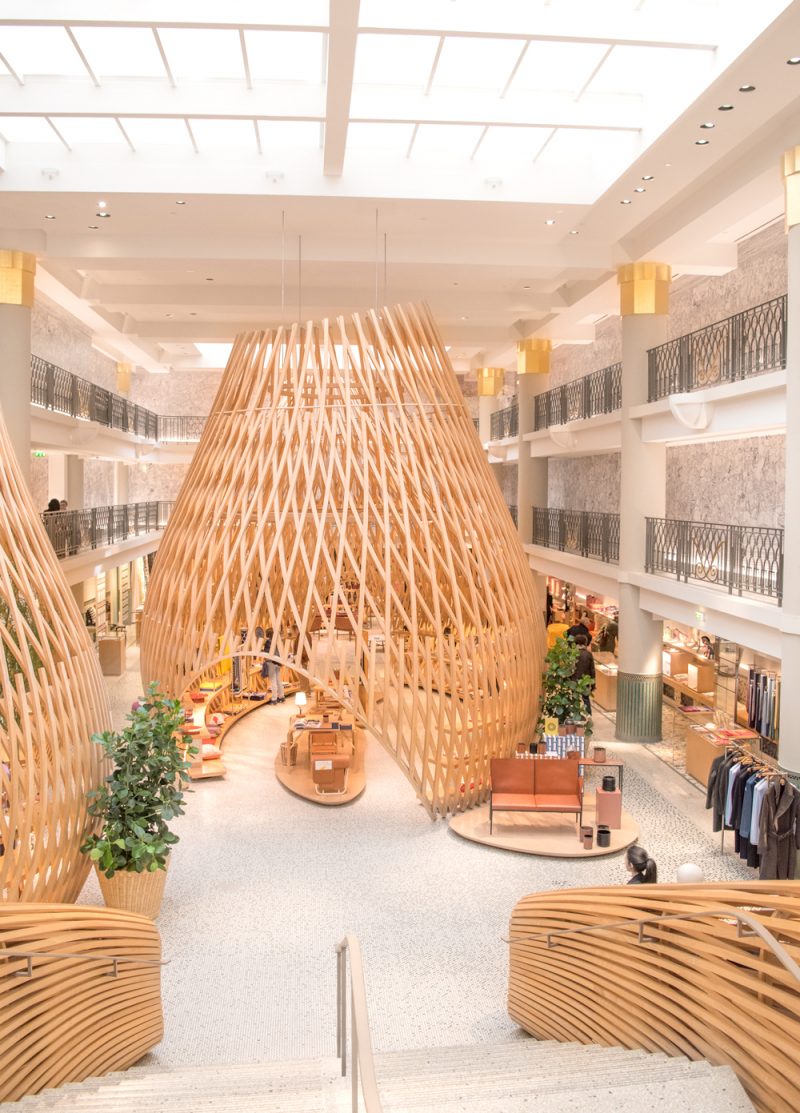 Le Plongeoir Hermès Café is located inside the Hermès store on rue de Sèvres in Paris. Can you imagine a more luxurious place to have a cup of coffee or an afternoon tea? They also have a bookstore in there!
2. Hermès was one of the first luxury brands to launch an e-commerce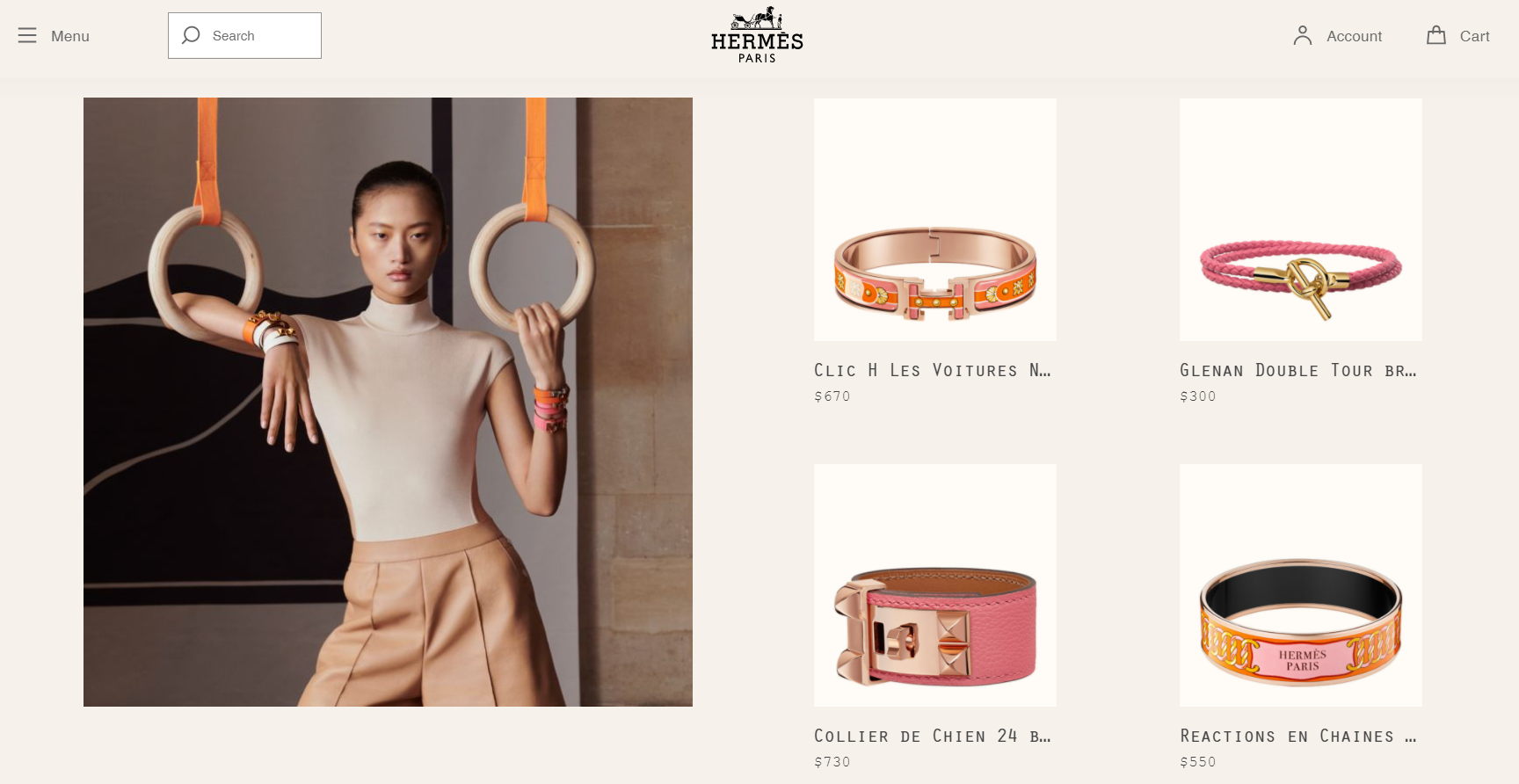 Hermès launched its e-commerce site in 2001 and in 2020 has reported 117,8 million usd in revenue. Although you can't buy all the Hermes products on their website, they still have a pretty wide selection. But no, you can't buy Birkins, Kellys and not even Constances. 
1. A Constance can be harder to find than a Birkin or a Kelly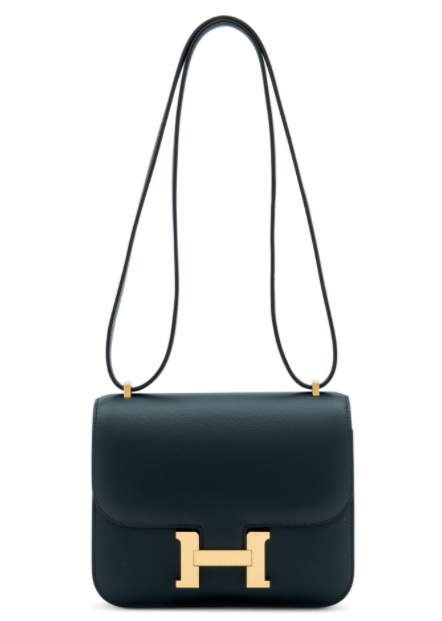 Said to have left the factory on the same day that Hermès designer Catherine Chaillet's fifth child was born, the Constance bag entered the market in 1959, and was named after the designer's newborn daughter. Although designed more than 50 years ago, the Constance's elegant shape and functional design make it a favorite among collectors.
Check out my post about the Most Amazing Hermès Bags!