Welcome to our list of 16 Things You Didn't Know About Louis Vuitton!
Louis Vuitton is a French fashion house and luxury goods company founded in 1854 by Louis Vuitton. The iconic LV monogram is one of the most recognizable monograms in the world. It appears on most of its products, ranging from luxury trunks and leather goods to ready-to-wear, shoes, watches, jewelry, accessories, sunglasses and books. Louis Vuitton is one of the world's leading international fashion houses. It sells its products through boutiques, high-end departmental stores, and e e-commerce.
From 2006 to 2012 Louis Vuitton was named the world's most valuable luxury brand. In 2020, they had a reported revenue of US$17 billion. The company operates in 50 countries with more than 460 stores worldwide.
So, without further ado here are 16 Things You Didn't Know About Louis Vuitton:
Make sure to check out my post about The Best Louis Vuitton Bags!
16. Louis Vuitton began his career as a trunk maker when he was 16 years old
At 16 years old, Louis Vuitton left his home town and moved to Paris, where he got the opportunity to apprentice at the successful box-making and packing workshop of Monsieur Maréchal, where he ended up working for 17 years. Quickly Louis gained a reputation as being one of the best in this field. Then, in 1854 he founded the Louis Vuitton label on Rue Neuve des Capucines in Paris, where he would craft top quality trunks and travel items.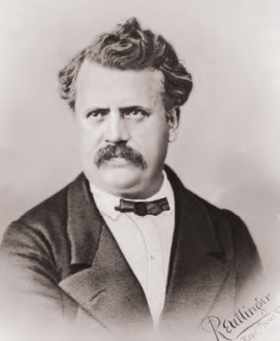 15. Louis Vuitton was the personal box-maker of Napoleon's wife
In 1852, Louis Vuitton was hired as the personal box-maker of Napoleon's wife, the Empress Eugenie de Montijo of France. That was his big break into the world of the elite. With that title he became recognized throw-out France and his trunks were a travel must for the French elite.
14. Louis Vuitton changed the way people traveled
In 1858, Vuitton introduced his flat-topped trunks with trianon canvas, making them lightweight and airtight. Before this introduction, the trunks had rounded tops and were made of leather. This form was supposed to promote water runoff, but it made impossible for people to stack their luggage. It was Vuitton's gray Trianon canvas flat trunk that allowed people to stack one on top of another, which made traveling with luggage that much easier. After that many luggage makers started imitating Vuitton's style and design.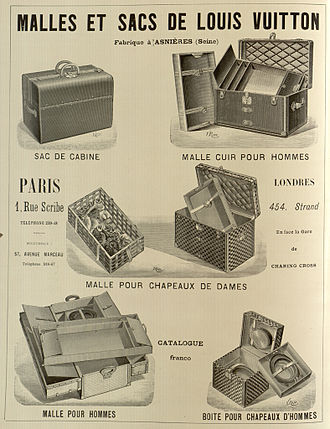 13. The most recognizable LV prints were created to avoid counterfeits
Both Louis Vuitton's famous Damier and Monogram prints were created to avoid copycats. To protect against the duplication of his work, Vuitton changed the Trianon design to a beige and brown stripes design in 1876. By 1885, the company opened its first store in London on Oxford Street and soon thereafter, due to the continuing imitation of his look, in 1888, Vuitton created the Damier Canvas pattern, which bore a logo that translates into "L. Vuitton registered trademark".
In 1896, the company launched the signature Monogram Canvas and made the worldwide patents on it. Its graphic symbols, including quatrefoils and flowers (as well as the LV monogram), were based on the trend of using Japanese Mon designs in the late Victorian era. The patents later proved to be successful in stopping counterfeiting.
12. Louis Vuitton created a lock that no one could pick
Along with other innovations, such as waterproof luggage made out of canvas, foldable beds, and made to order luggage customized for his clients, the brand also developed a lock that 'no one could pick' for their trunks. In 1896, George Vuitton, son of Louis Vuitton, patented the single lock system with two spring buckles. The efficiency was undisputed. George was so confident with the quality of the locks that he publicly challenged famed escape artist and illusionist, Harry Houdini, to break out of a locked Louis Vuitton trunk. Unfortunately for us, history does not record Houdini's response. The lock system is still used by the company today.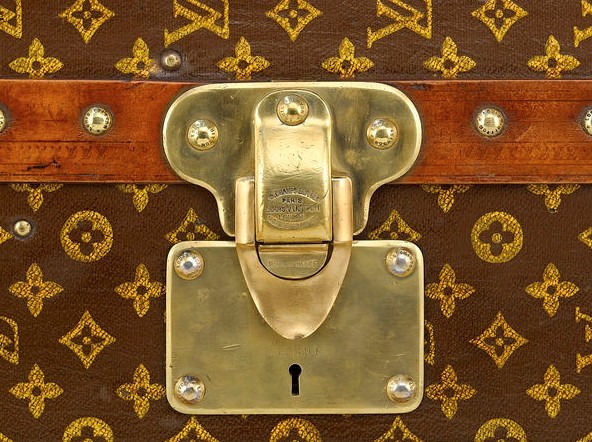 11. Louis Vuitton started selling handbags in the 1900's
Throughout the 1900s Louis Vuitton really expanded their business, as they started introducing bags next to their famous trunks. One of the first bags designed was the big travel bag the Keepall in 1930, followed by the Speedy in 1932. Bags like the Noé, Alma, and Papillon followed, and are still iconic to this day.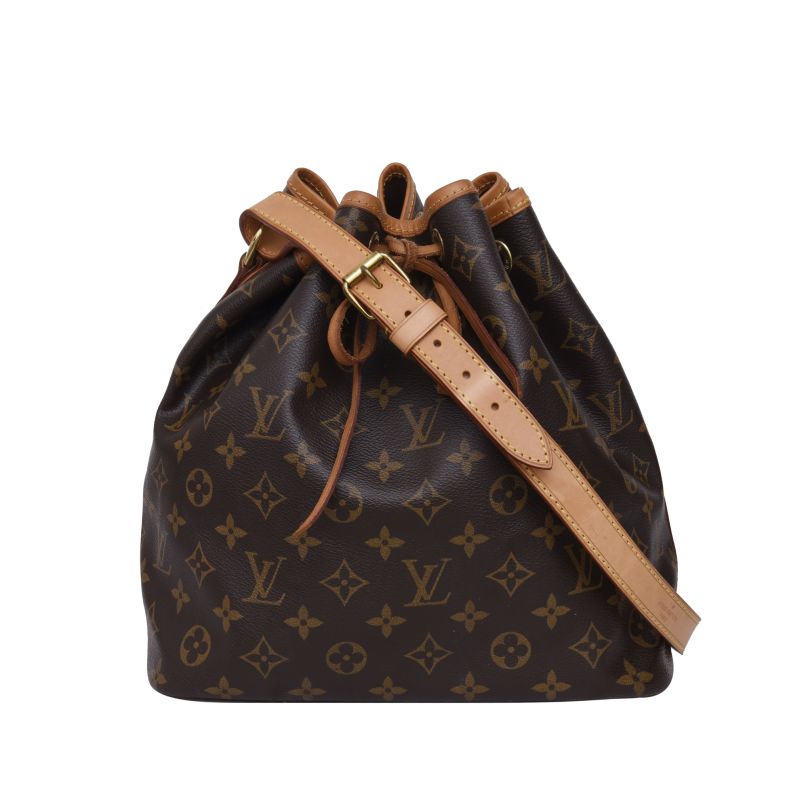 10. The mini Speedy was designed for Audrey Hepburn
The Speedy was originally launched in 1932 as a travel bag. It was a phone call from Audrey Hepburn that gave this bag the iconic form and size we know today. Audrey requested Louis Vuitton to custom-make a mini-Speedy for her, so it would be more befitting for everyday use. 

9. The Alma was originally custom designed for Coco Chanel herself
Another of the most popular Louis Vuitton bags, the Alma has been one of the most sought-after luxury handbags for dozens of years now. Don't you remember the one that Serena carried? Dazzling its clientele with its chic, stylish and sophisticated look and feel, the Alma found its way to the wardrobes of many celebrities. So much so, that it was the only bag Coco Chanel ever carried other than ones of her own creation!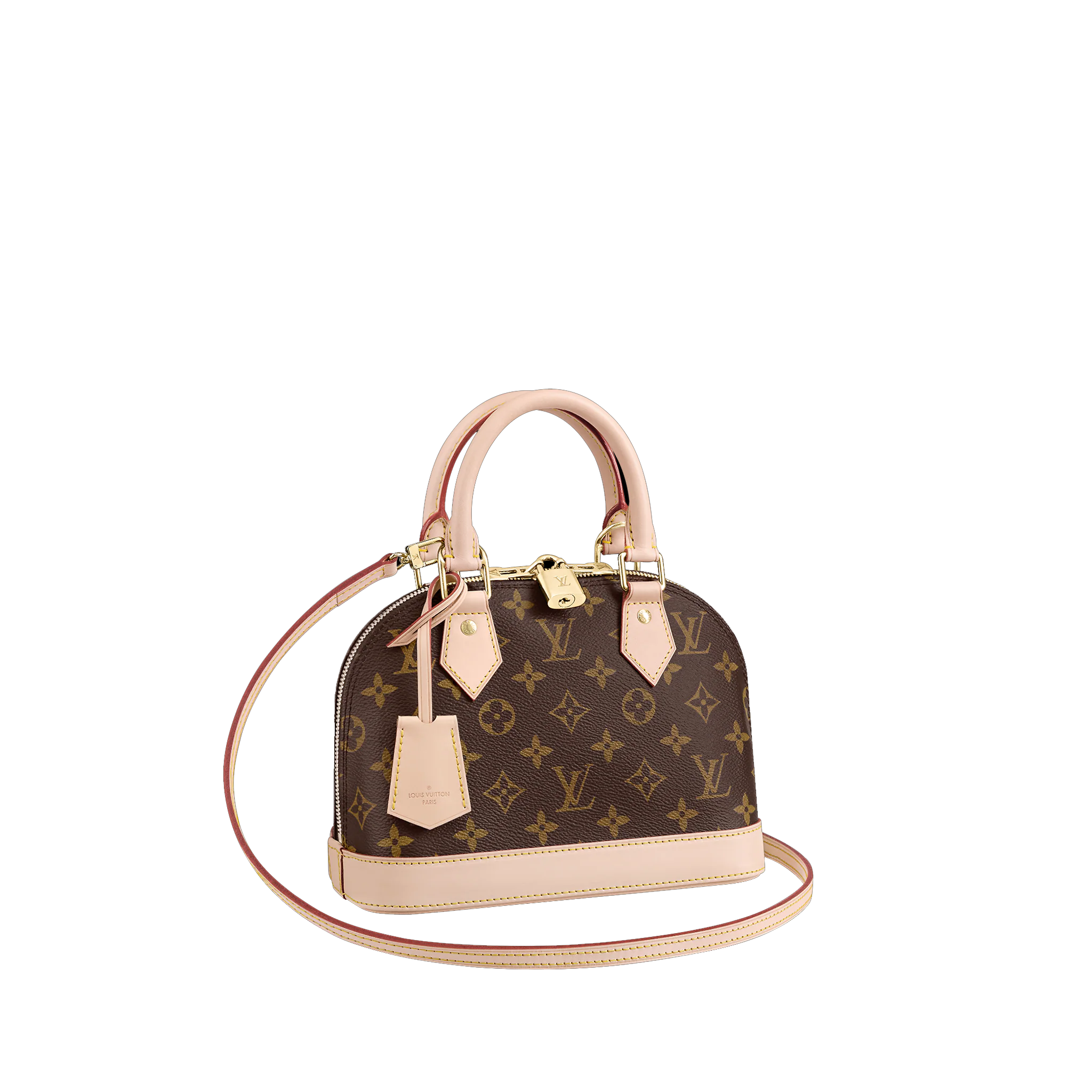 8. Louis Vuitton merged with the champagne producer Moët Hennessy in 1987
Moët et Chandon and Hennessy, leading manufacturers of champagne and cognac, merged with Louis Vuitton to form the luxury goods conglomerate LVMH. LVMH controls around 60 subsidiaries that each manage a small number of prestigious brands, 75 in total. These include Christian Dior, Givenchy, Marc Jacobs, Stella McCartney, Loro Piana, Kenzo, Celine, Fenty, Princess Yachts, Bulgari and Tiffany & Co. The subsidiaries are often managed independently, under the umbrellas of six branches: Fashion Group, Wines and Spirits, Perfumes and Cosmetics, Watches and Jewelry, Selective Distribution, and Other Activities.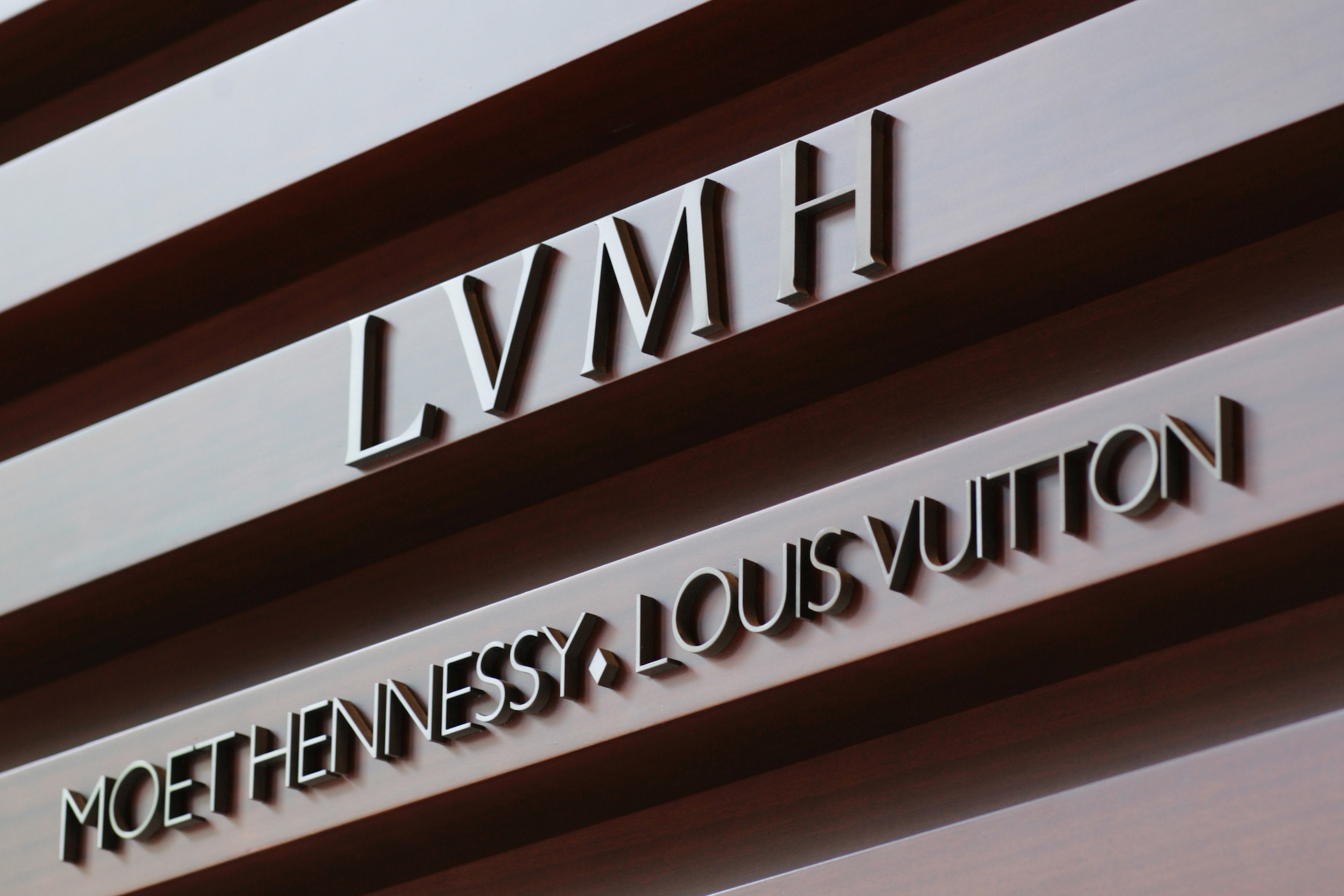 7. Louis Vuitton had their first creative director in 1997
It was only in 1997 when Louis Vuitton appointed their first ever Creative Director. The American fashion designer, Marc Jacobs, who previously worked for Balenciaga, was hired to introduce Louis Vuitton to the fashion world. He was hired to design men's and women's ready-to-wear collections, and within a year he released his first collection.
This is one of the 16 Things You Didn't Know About Louis Vuitton!
6. The 2000's were all about new products
Thanks to Marc Jacobs as the creative director, the first decade of the new century was all about launching new products. The first piece of jewelry was released in 2001, with a watch collection in 2002. He introduced the Monogram Multicolor canvas range, as well as the Monogram Vernis and Damier Graphite collections. Marc was responsible for several Louis Vuitton collaborations with other designers, in addition to helping gain a strong celebrity following, which led to many actors, musicians, and models that have been the face of Louis Vuitton. Celebrities like Madonna, Angelina Jolie, Bono, Keith Richards, and Scarlett Johansson have all been associated with Louis Vuitton.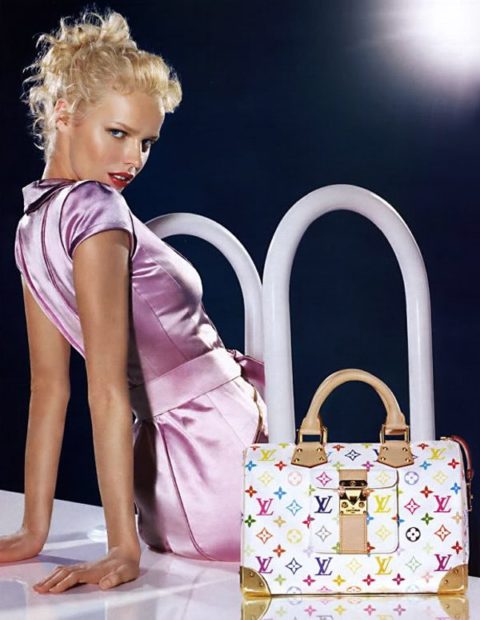 5. All LV products endure tests to guarantee their quality
All the Louis Vuitton bags are thoroughly tested to ensure durability and user-friendliness. Did you know that the bags are filled with 3,5 kilograms and are then dropped by a machine, again and again, for a total of four days? After this crazy procedure, the zipper will be opened and closed 5000 times! And if that isn't enough, the bag will get a full ultraviolet treatment to ensure its resistance to fading. All the Louis Vuitton bags are waterproof and fireproof. All that so we can enjoy our LV products as if we had no care in the world!
4. Louis Vuitton is known for their press giveaways
If today giving presents to the press, influencers and celebrities is a common practice, that is due to Louis Vuitton. They have always been keen in maintaining good relationships with high profile people and are masters in creating fuss and desire by doing that. Haven't you seen the LV Coisson bag in social media lately? Or the multipochette a few years ago? They are also known for giving those presents even before they hit the runaway. If you ask me, this is an amazing marketing move.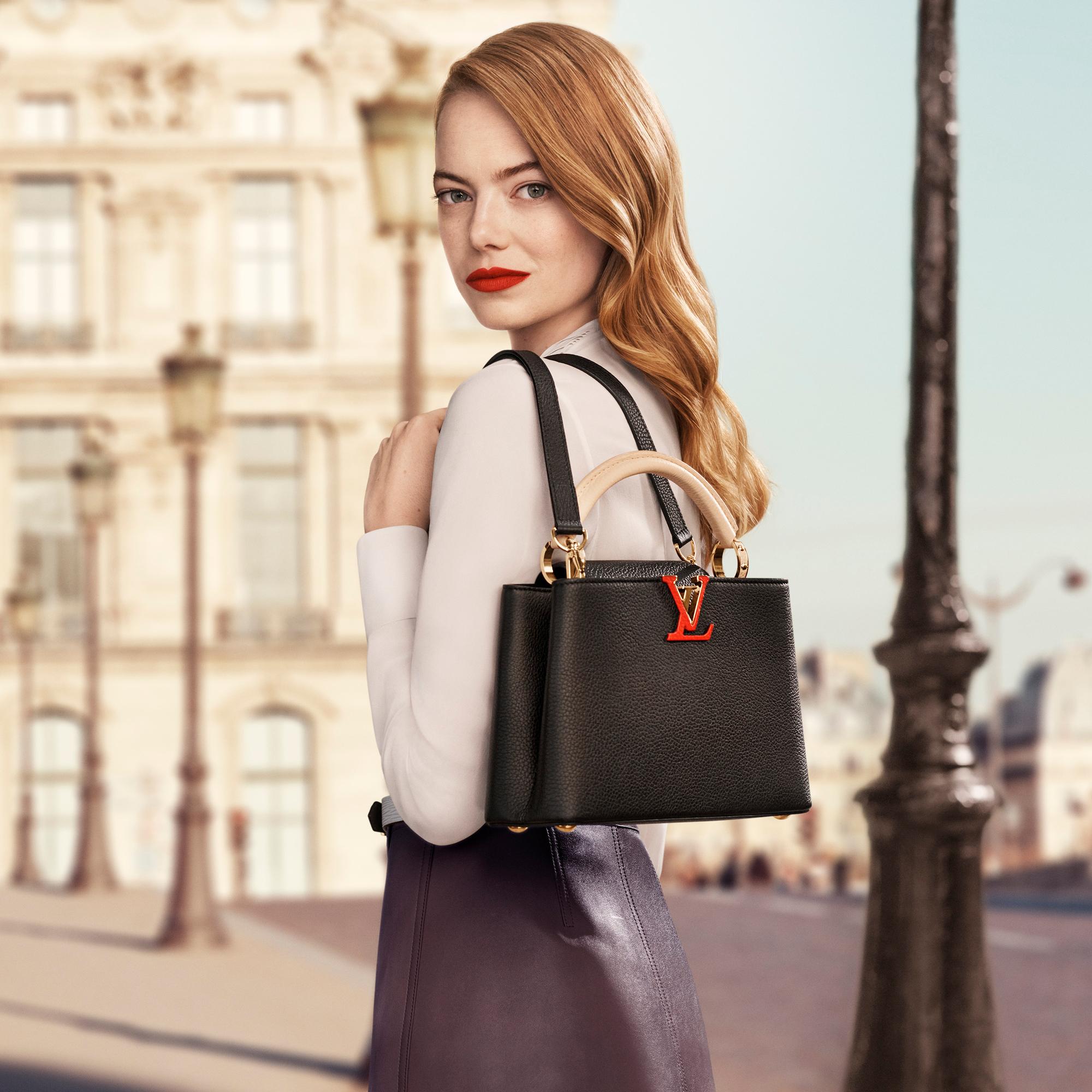 3. The most expensive Louis Vuitton item ever sold was a Teddy Bear
In a partnership with Steiff bears this Steiff Louis Vuitton Bear was sold for 2,1 million dollars! Steiff bears are known to be the most expensive bears in the world. According to the Guinness book of records the most expensive teddy bear ever sold was this one in the year 2000 in Monaco. This brand sells the most collectable bears in the world. Can you imagine paying 2 million dollars for a teddy bear?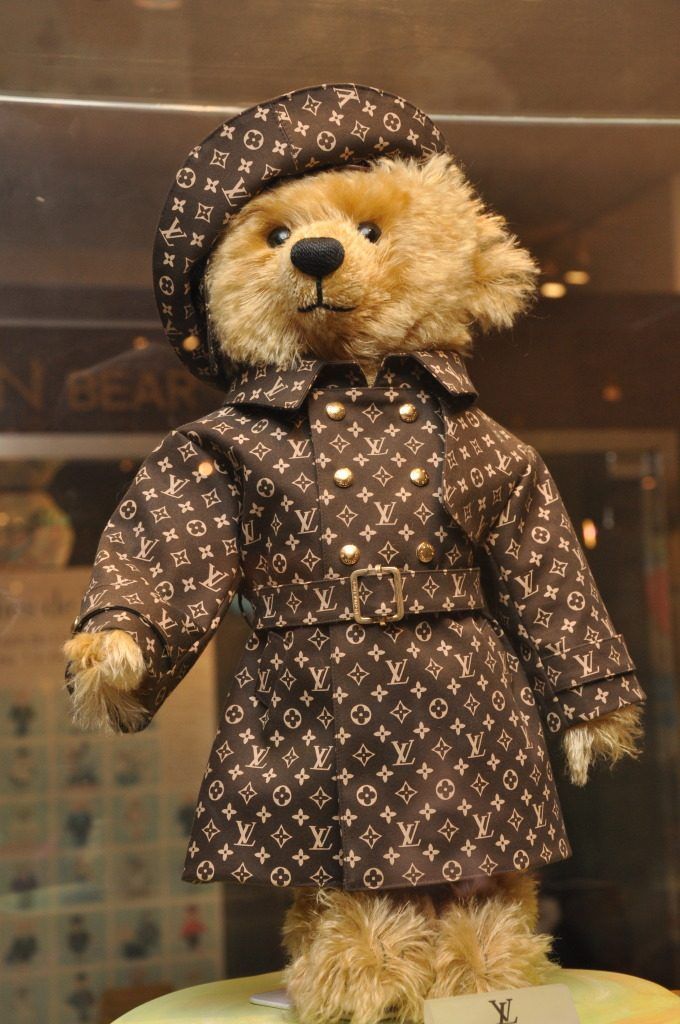 2. Louis Vuitton burns every item that is not sold
It does not fit Louis Vuitton or any other luxury brand to go on sales. Discounts challenge the notions of uniqueness and affordability. So, after every season, if any of LV products are not sold, they are sent back to its factory in France and are shredded or burnt. They do that so they don't have an excess of products laying around, what would decrease their value. It is controversial and wasteful. As the time and effort of people who worked on the bags go to waste, Louis Vuitton also loses potential profit. However, that's a price they choose to pay in the name of luxury.
1. Louis Vuitton trunks survived the Titanic
This might just be a legend, but it is said that LV trunks survived almost intact to the sinking of the Titanic. We all know the story, and we can certainly believe that a lot of the elite passengers had Louis Vuitton trunks with them. The legend tells that when divers were looking for the remaining's of the ship, they found multiple LV trunks in the bottom of the ocean. And not only were they in near perfect conditions, the interiors were dry as a desert! 
I can definitely imagine Rose with one of those trunks!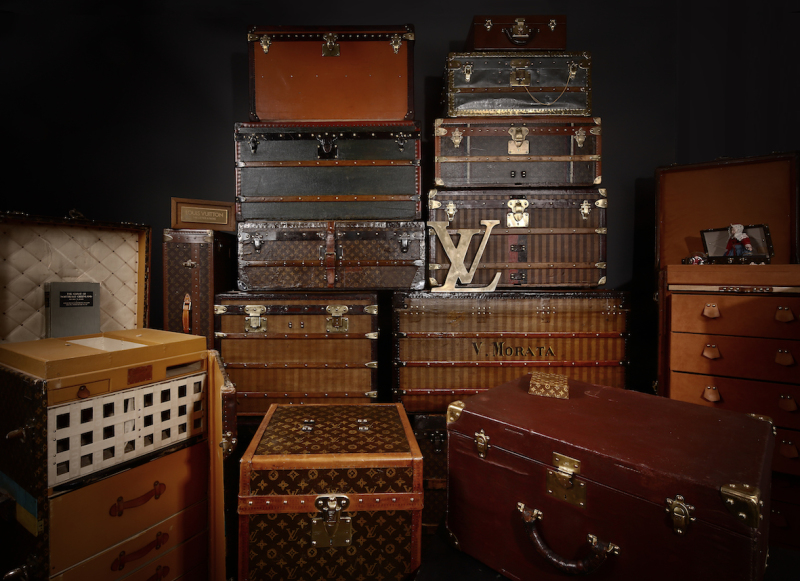 I hope you enjoyed my list of the 16 Things You Didn't Know About Louis Vuitton!Make sure to check out my post about The Best Louis Vuitton Bags!