Welcome to our list of the 6 Chanel Bags That Are Worth the Investment!
Chanel is the French luxury fashion brand we all know and love. It was founded on 1910 by Coco Chanel and today it focuses on woman's high fashion, ready to wear clothes, luxury goods, perfumes, accessories and leather goods. Over the last century Chanel has dazzled us all with the most amazing pieces the luxury fashion market has to offer. Their handbags are some of the most famous and amazing bags in the world, but there are so many options is easy to get confused about which bags are worth the investment.
Chanel bags cost a lot of money, so when you buy one is good to make sure you are making the right choice. Here on this list I'll show you some amazing bags that will never go out of style and will hold their value throw the years. 
So, without further ado here are the 6 Chanel Bags That Are Worth the Investment:
6. Chanel 22 Bag
Designed by Virginie Viard the Chanel 22 was presented at the Spring/Summer 22 collection. Like its predecessor – the CHANEL 19 created in 2019 – its name refers to the year of its creation. Functional and light, made of an extremely supple yet resistant leather, this bag comes in four sizes and an array of colors. Designed to be an easy fuss-free everyday bag, the Chanel 22 is more casual than the usual Chanel bag. Its interior, sophisticated and practical, closes with a magnetic button and purse-like drawstrings. It features an inside zipped pocket and a removable pouch held in place by a snap hook.
This bag is becoming a Chanel staple and it holds its value pretty well in the resale market.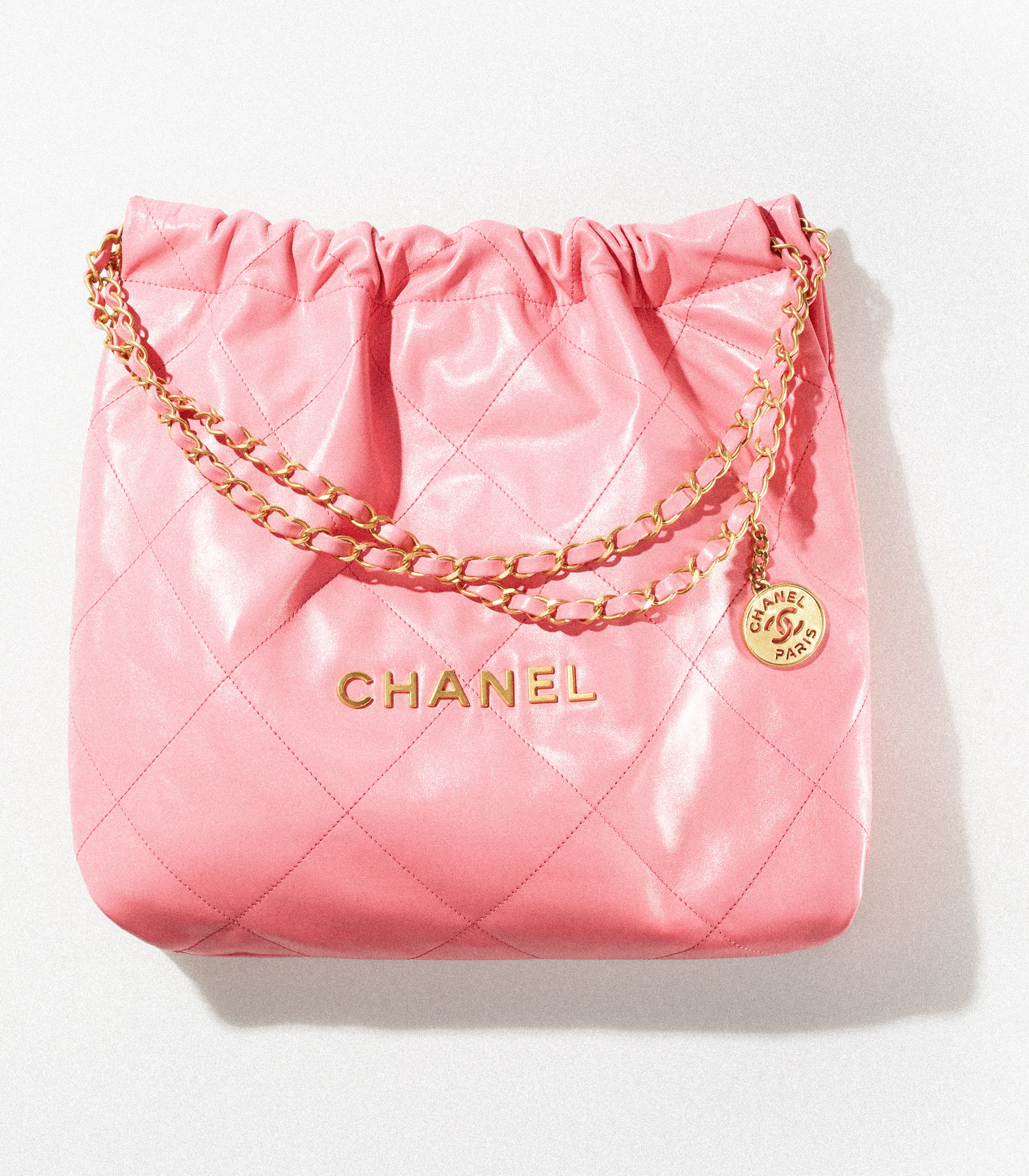 5. Chanel 2.55 Bag
In 1955, Coco Chanel created the famous 2.55 handbag. A quilted handbag with a gold chain that allowed woman's hands to be free, by carrying the bag on your shoulder. The name 2.55 comes from the date of its creation, February of 1955. Its thoughtful design was truly for the modern woman on the go: the zippered inner pocket design was rumored to stash love letters, the space in between the two internal pockets is designed to hold a single lipstick, and the back outside pocket is designed to securely hold money without opening the bag.
This bag is to this date one of the most classic, iconic handbags ever. Is that kind of bag that will never go out of style.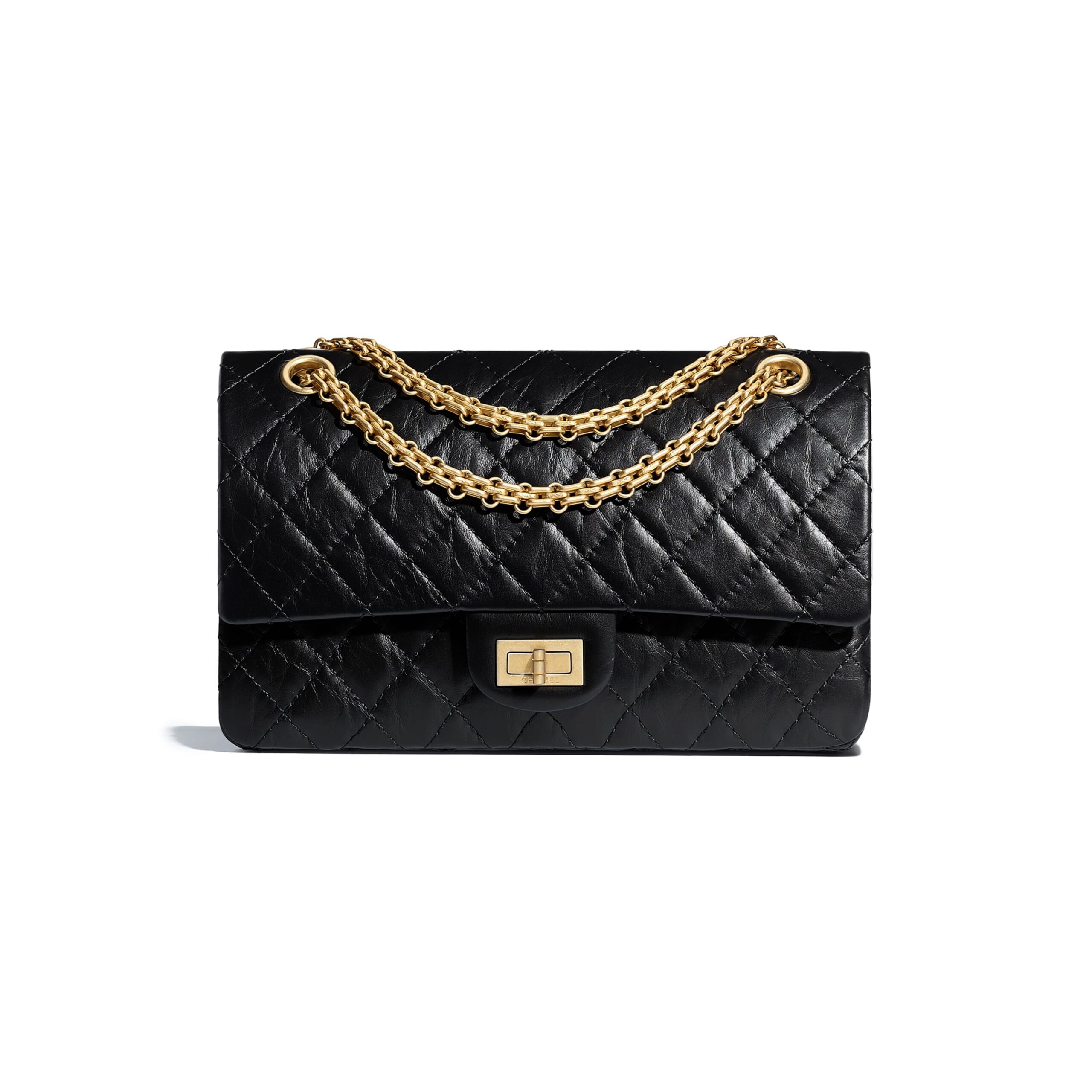 4. Chanel Deauville Tote
Every woman needs a tote bag, they are the perfect work, beach and everyday bag. And is there anything better than a Chanel Shopping Bag? The Chanel Deauville tote bag first appeared on the runway of Chanel's Spring Summer 2012 collection and was clearly an instant classic in the fashion world. The simple yet beautiful design of this bag struck a chord with many and the Deauville proceeded to become a fast favorite. Chanel has continued to bring out this shape in a multitude of their collections, updating colors, hardware and materials to suit the season and collection themes.
This is a practical and elegant Chanel bag you will love all your life!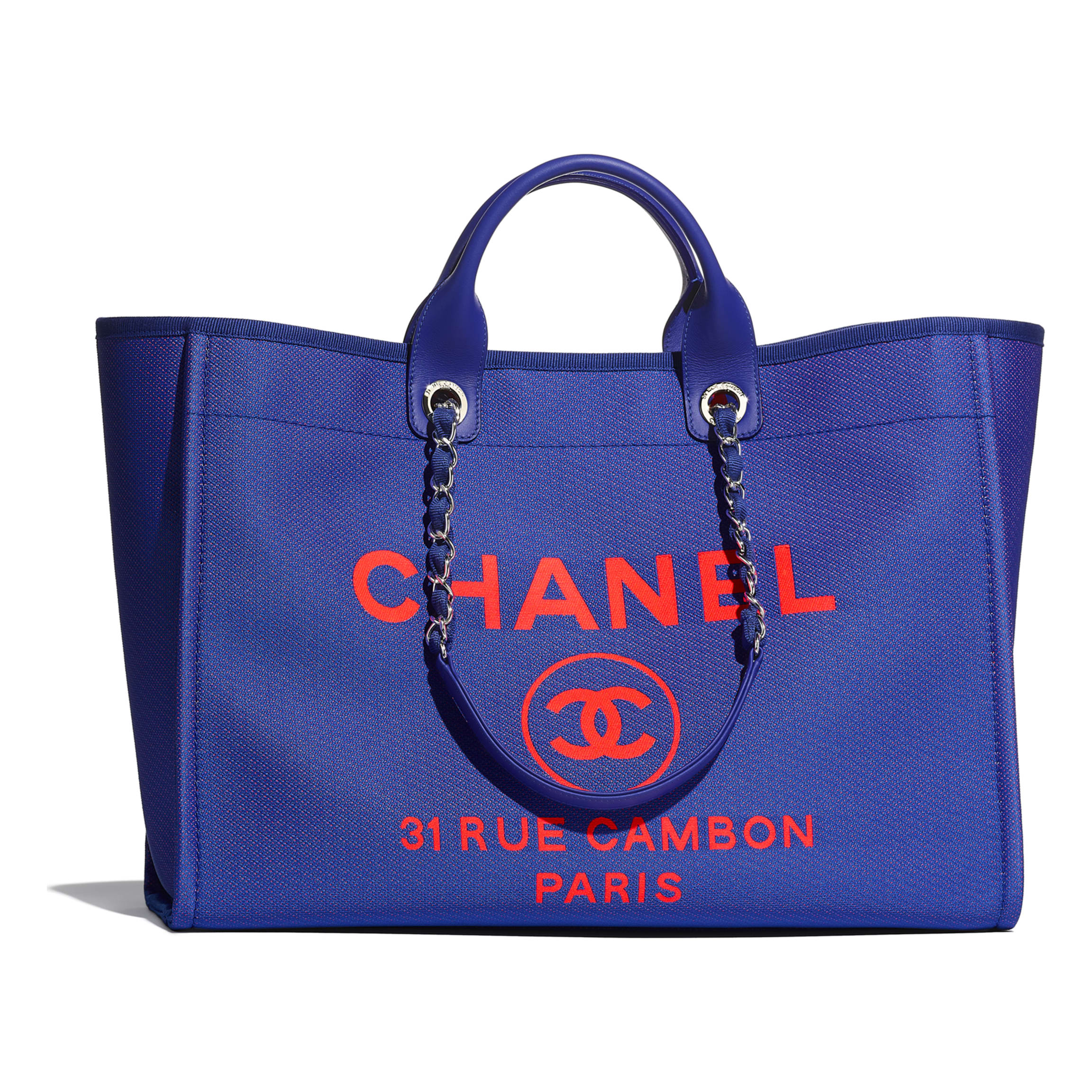 3. Chanel Coco Handle
Also known as the 'Flap Bag with Handle' Chanel released this bag in 2015. The style received mixed reviews at the time. Critics said it was too similar to other Chanel styles. However, the Chanel Coco Handle has stood the test of time and is a fond favorite among many Chanel enthusiasts. The Chanel Top Handle features Chanel's classic codes we all know and love, like the diamond quilting, the flap, the interlocking CC logo, and the chain strap, but with the addition of its distinctive feature: the top handle.
This is a classic bag that will never go out of style. This bag perfectly represents that chic and timeless Chanel style we all love so much.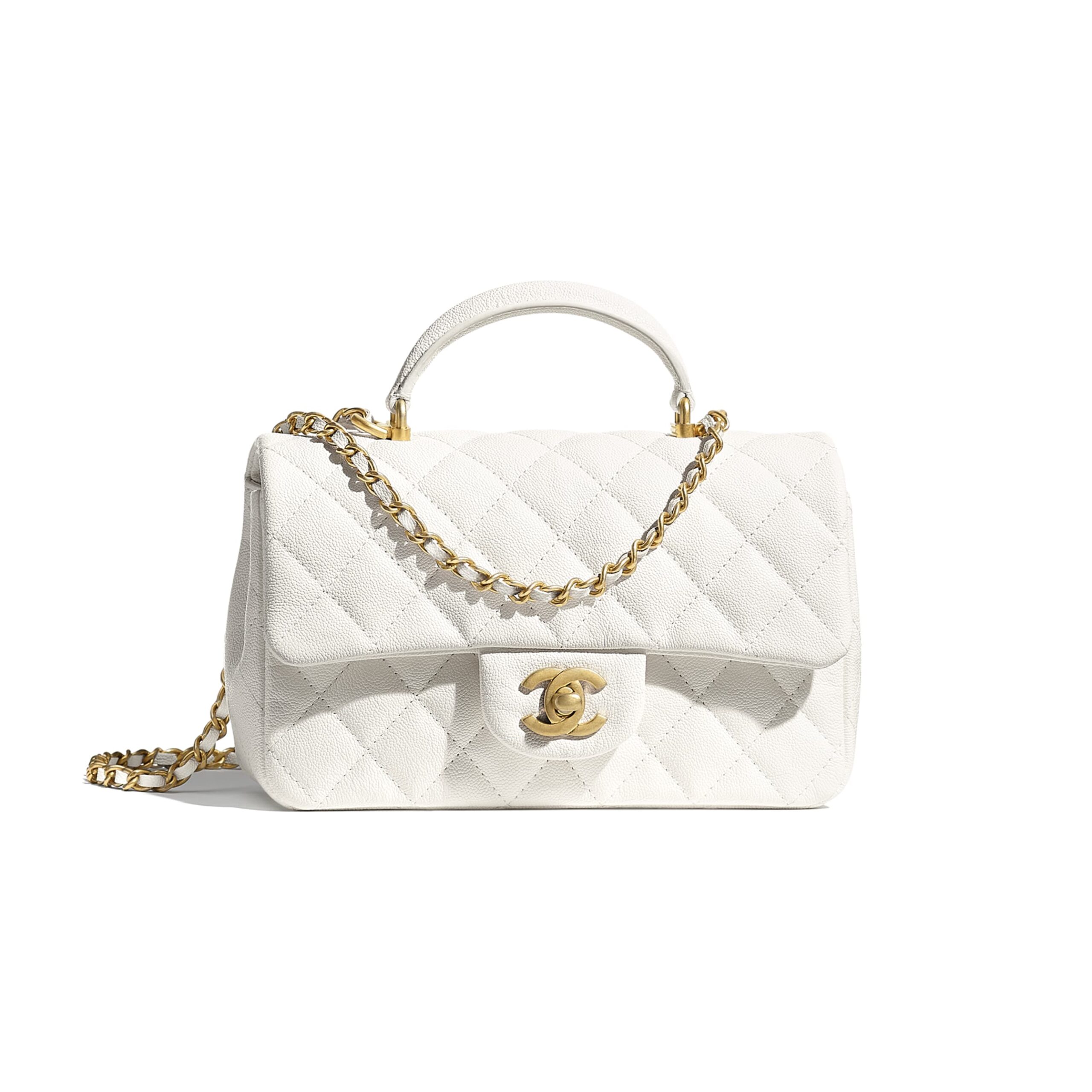 2. Chanel 19 Bag
In March of 2019, Chanel debuted Karl Lagerfeld's final collection for the brand, and it was then that the Chanel 19 Bag made its first appearance.Designed to be both semi-structured and supple, the Chanel 19 is offered in 5 sizes and multiple fabrications. The design is classic but also modern with its mixed gold/silver hardware and bold CC logo. Although it was only launched a few years ago it has already become a classic. The Chanel 19 bag comes in calfskin, tweed, jeans and is significantly less expensive than the classic flap.
If you ask me this handbag would be the perfect addition to any handbag collection.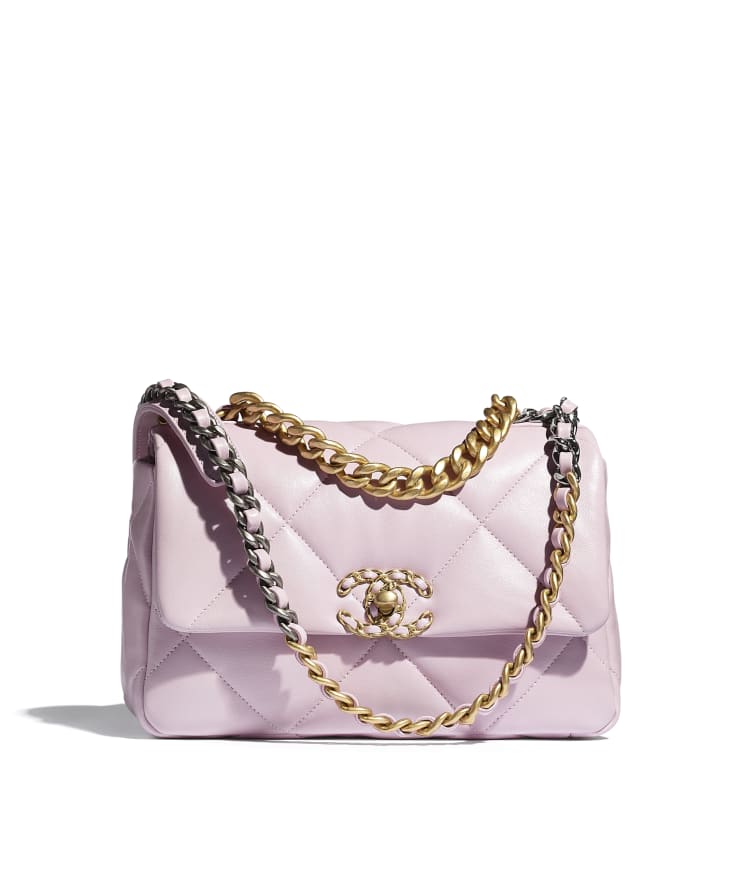 1. Chanel Classic Flap
When you think of a Chanel bag, chances are you are thinking about this one. The Classic Flap is the iconic Chanel bag with the interlocking CC locks that debuted in the 1980s designed by Karl Lagerfeld. This bag reinterprets the Chanel 2.55 handbag. This is today the most iconic and classic Chanel handbag. You can have absolute certainty that this bag will keep its value and will never go out of style. The Chanel classic flap is relaunched every season in new colors and materials, but you can never go wrong with the neutral ones.
This is a bag you will be wearing for the rest of your life. It will forever be a classic!
Hope you enjoyed our list of the 6 Chanel Bags That Are Worth the Investment! Make sure to check out my post about the 10 Things You Didn't Know About Chanel!