Welcome to our post of How Audrey Hepburn Changed Fashion!
Is impossible to talk about the history of fashion without mentioning Audrey Hepburn. And it is equally impossible to talk about her without mentioning her iconic fashion choices. The word iconic is often overused but when it comes to Hepburn's style it is the very definition of it. Until this day when you think about classic, understated or elegant clothes her name definitely comes to mind. How can someone stay this relevant some 60 years after the peak of their fame? Her style is the very definition of elegant dressing. There are some items that Audrey made become staples in everyday fashion until this day, she really changed the way we dress.
Audrey was born in Holland in 1929 and grew up in the German-occupied country during the second world war, with the teenage Audrey suffering malnourishment as a consequence of food scarcity. The star's natural talents for performing became her tool for raising both local spirits and money for the Dutch resistance: dancing at secret invitation-only events where funds were collected for those leading the underground fight against the Nazis. When she moved to Hollywood the whole world saw her rise to fame, with historic movies such as Breakfast at Tiffany's, Roman Holidays, Sabrina and Funny Face.
Her relationship with fashion is closely linked with her relationship with Hubert de Givenchy. She said: "Fashion came into my life when I had my very, very first couture dress made by Hubert de Givenchy, the beauty was extraordinary." It was when Hepburn subsequently wore several outfits by the designer in her 1954 film Sabrina that the duo's lifelong collaboration began, with the actress becoming the ultimate recipient of Givenchy's refined approach to luxury dressing, both on and off the screens.
There are so many iconic Audrey Hepburn fashion moments that are worth getting to know! Here I'll show you 10 pieces that were part of her elegant style and that we still wear today.
So, without further ado here are 10 classic Audrey Hepburn items we still wear today:
10. Headband
Headbands have made a comeback in recent years, with Prada, Chanel and basically all major fashion house launching their version of this hair accessory. Audrey Hepburn was one of the women responsible for making it a staple! Yes, she loved a tiara, but she was also a huge fan of the practicality of a headband, whether a neatly bow-topped alice band or an unfussy white length of fabric made to keep her hair off her face.
If you want to channel your inner Audrey Hepburn a headband is the perfect accessory!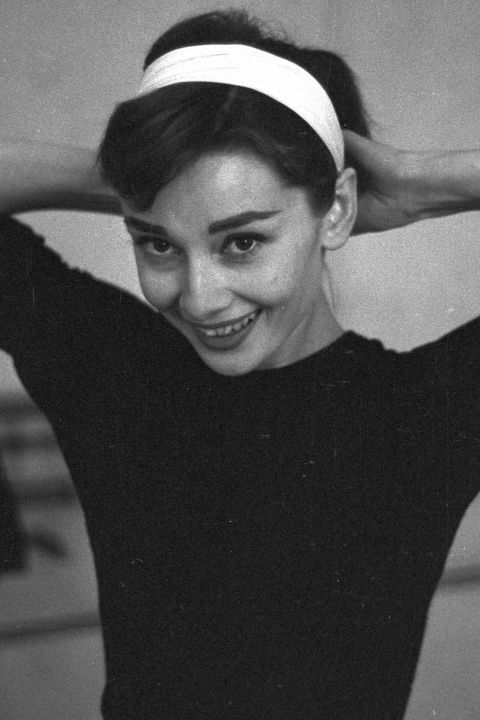 9. Waist Belt
In Roman Holliday, the movie that catapulted Hepburn into stardom, the easy elegance of her looks lit up the screens! A blouse, a voluminous skirt and as the finishing detail a belt cinched at the waist. With an ice-cream in hand and Rome as the perfect backdrop this was one for her most iconic understated looks.
A belt accentuating the waist can truly change any look.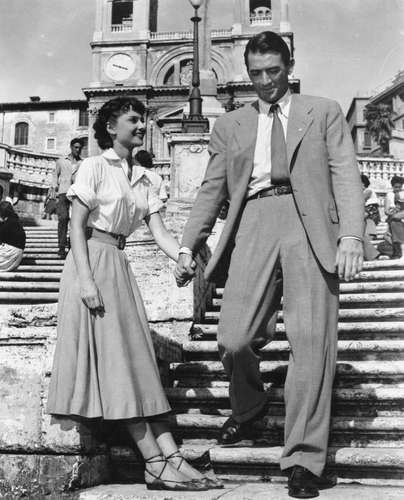 8. Gingham Trouser
Gingham trousers are one of the classic Hepburn fashion items that transcended times. The trousers often accompanied her signature ballet flats and white tops. Hepburn was photographed in 1955 in this look while in Italy shooting War and Peace and kept it on rotation over the years. In this picture with her first husband Mel Ferrer she also demonstrated a fun passion for co-ordinating couple style.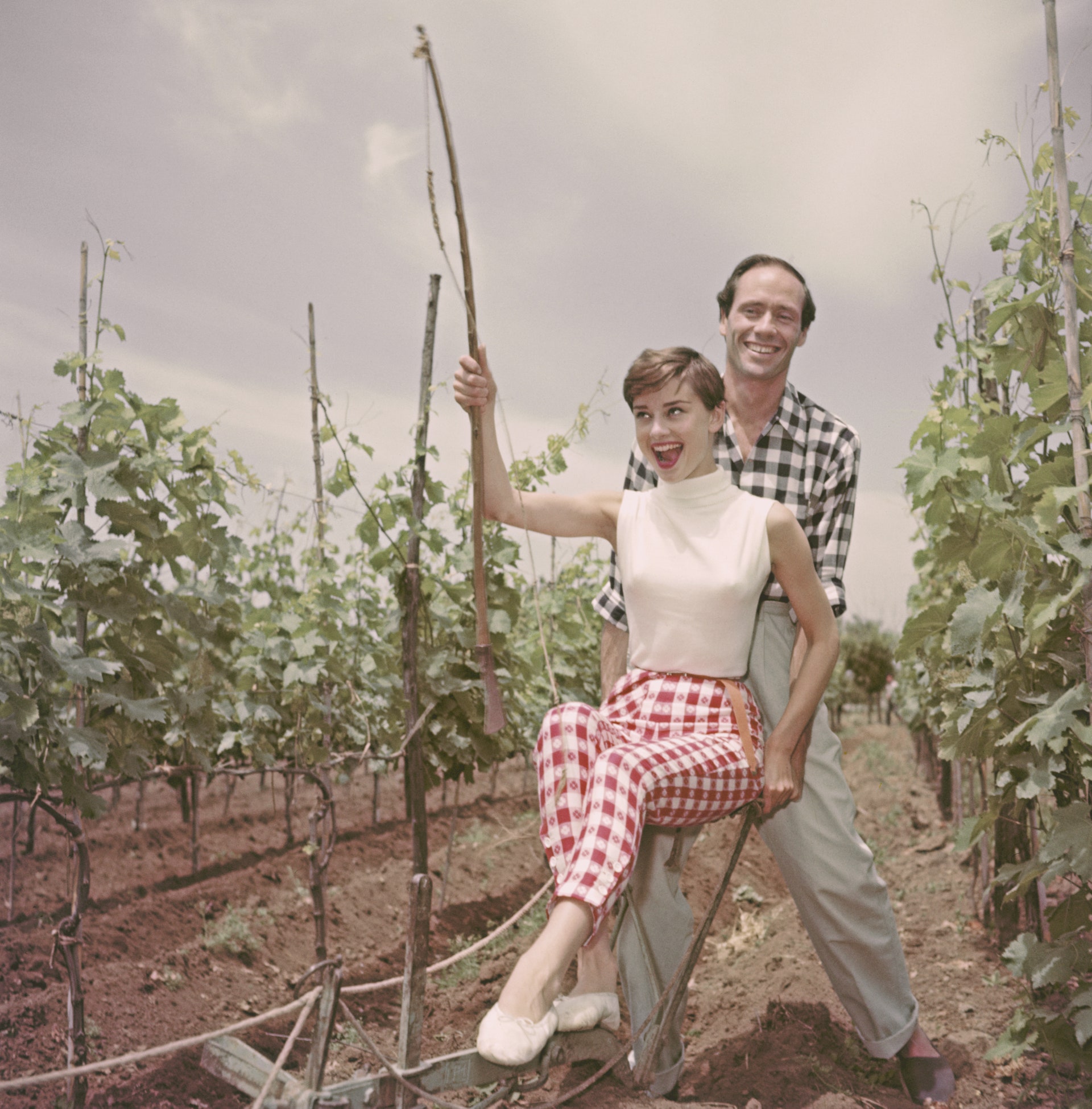 7. Headscarf
Hepburn loved a headscarf both on and off screen. Arguably her most glamorous style trick, the headscarf makes cameos in Funny Face, Breakfast at Tiffany's, and spy caper Charade, accompanied by leather gloves and dark glasses. Nothing is more chic and more iconic than a silk scarf.
This essential accessory complements any outfit. It can be worn many ways – around your neck, as a top, at the waist or as Hepburn wore it as a headscarf!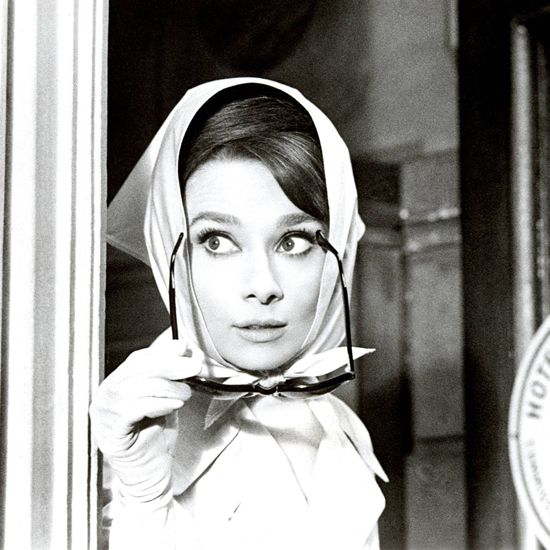 6. Black Turtle Neck
The look Hepburn wore in the dance scene of Funny Face, the head to toe black outfit, is truly a modern-day staple. With black cigarette pants, black loafers and a black tight polo neck sweater this is one of the looks that come to mind when we think of Audrey's style.
Who of us doesn't have a black go to sweater? If it was good enough for Audrey Hepburn it is good enough for me!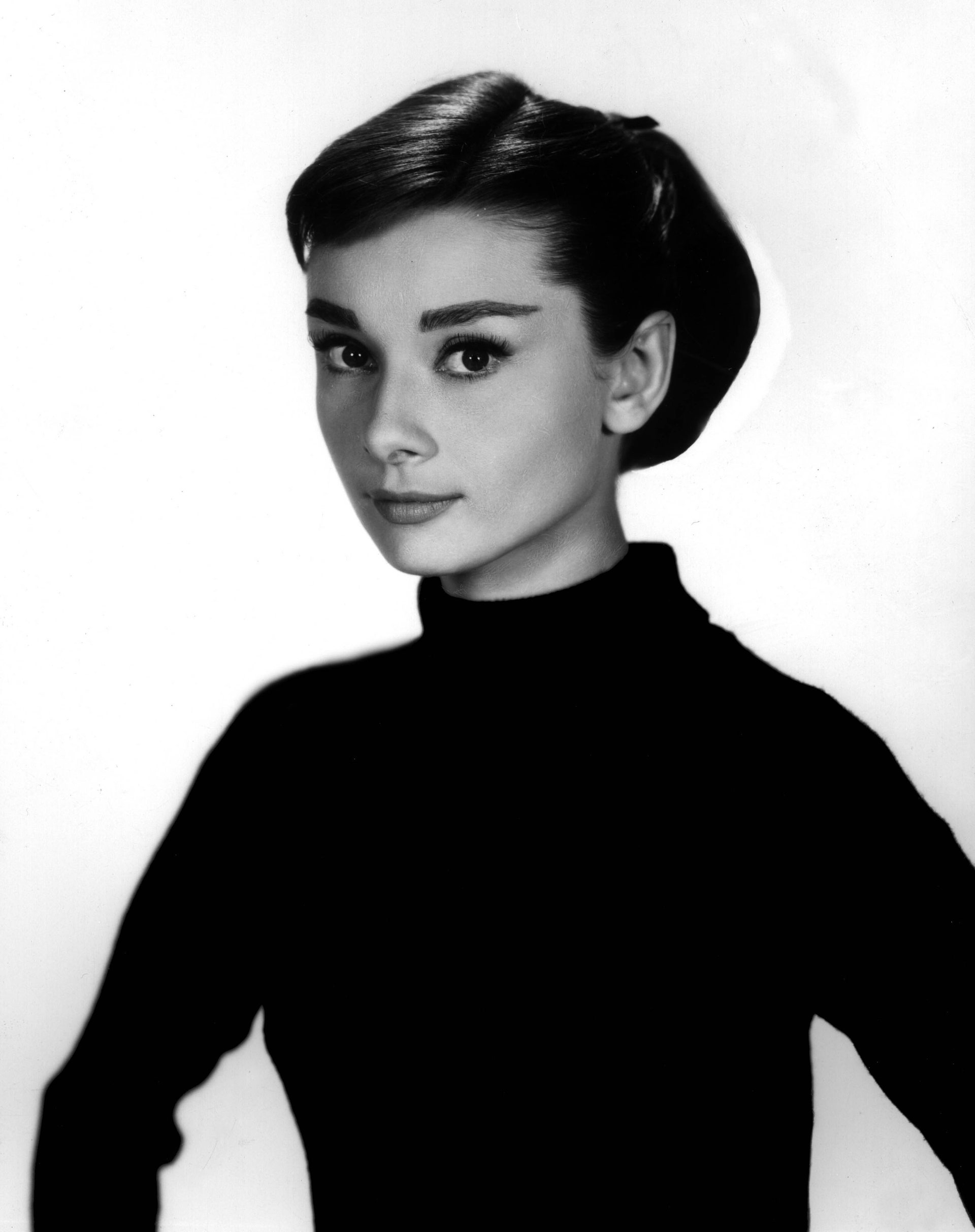 5. White Lace Gown
Audrey accepted the best actress Oscar for her role in Roman Holiday wearing a white lace Givenchy dress with a full flared skirt. It's widely considered one of the most iconic Oscars dresses of all time. This dress began a decade long trend of lace gown dresses in red-carpets and formal events.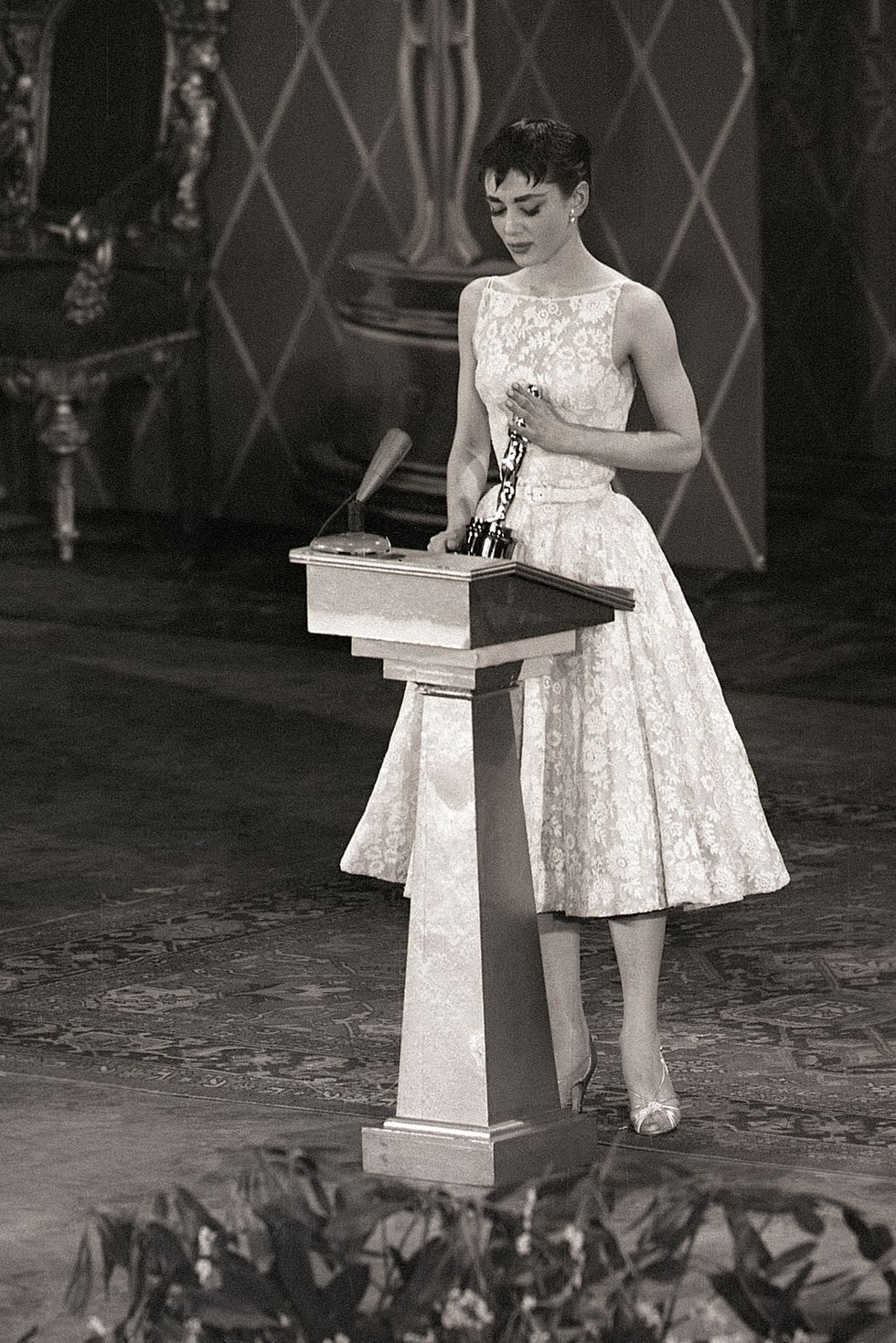 4. Blush Pink Mini Wedding Dress
For her second wedding Hepburn went on a totally different direction from the white wedding gown she wore on her first wedding. This time Hepburn wore a blush-pink minidress with a high neck, matching headscarf, and sleeves that flared from the wrists like flowers. This is a look that is still considered fresh today and it continues to serve as inspiration for nontraditional, modern brides.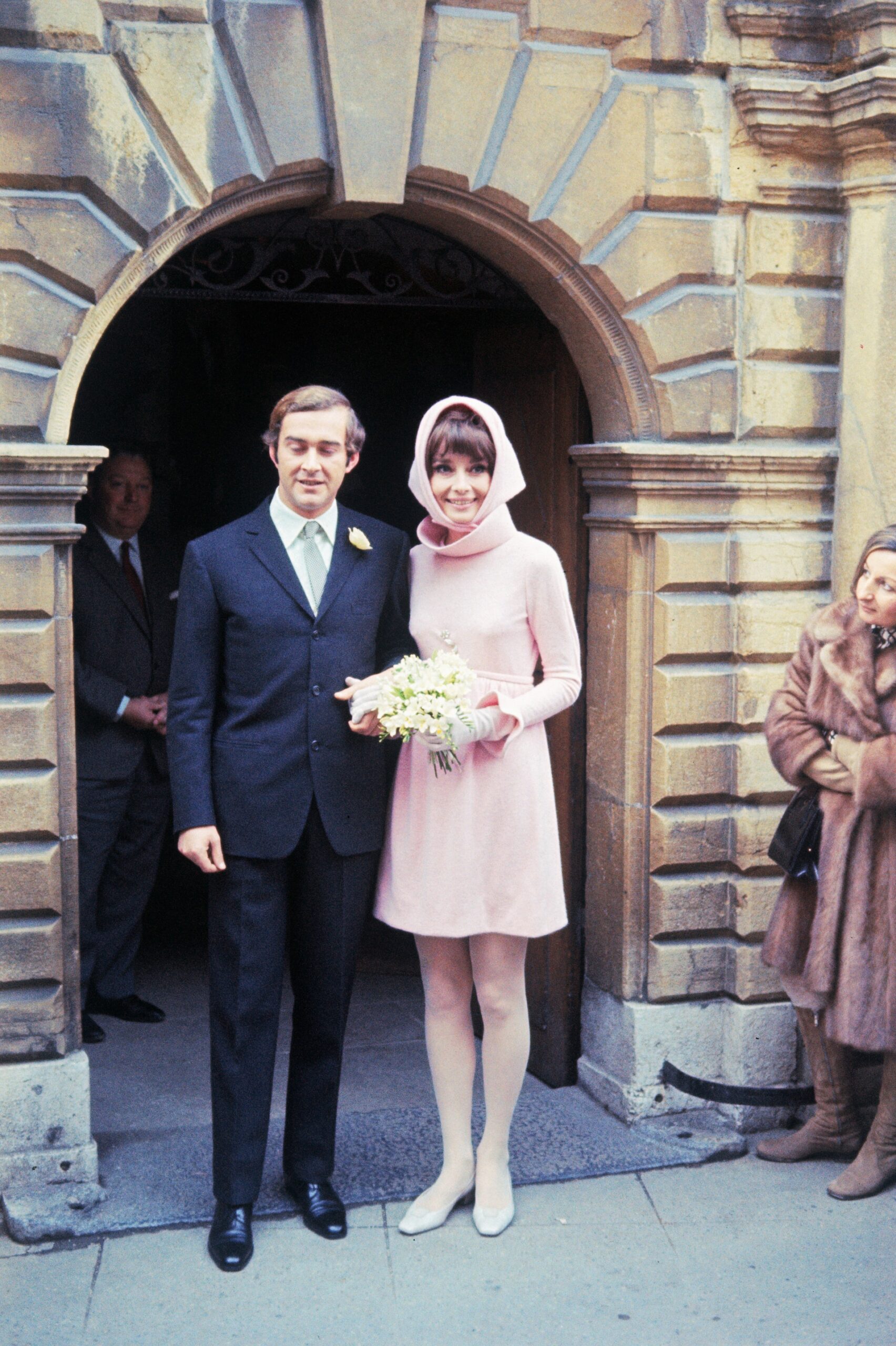 3. Ballet Flats
No other shoe better represents Audrey Hepburn's style than the ballet flats. The actress said her first career dream was to be a ballet dancer, so is no surprise that she loved these flats so much. She also adored these chic shoes, thanks to the fact that they provided a comfortable alternative to the era's more popular heeled styles.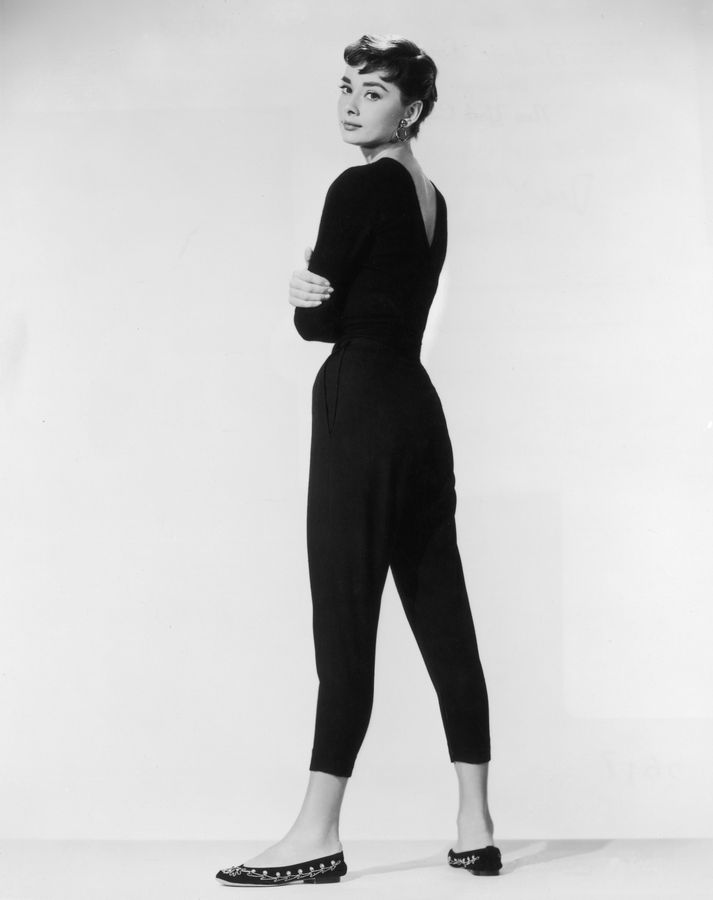 2. Louis Vuitton Mini Speedy
You might not know this but the mini Speedy was designed especially for Audrey Hepburn. The Speedy was originally launched in 1932 as a travel bag. It was a phone call from Audrey Hepburn that gave this bag the iconic form and size we know today. Audrey requested Louis Vuitton to custom-make a mini-Speedy for her, so it would be more befitting for everyday use.
Who knew that a simple phone call could give us this amazing bag that is to this date a classic? It just goes to show how influential Audrey has always been.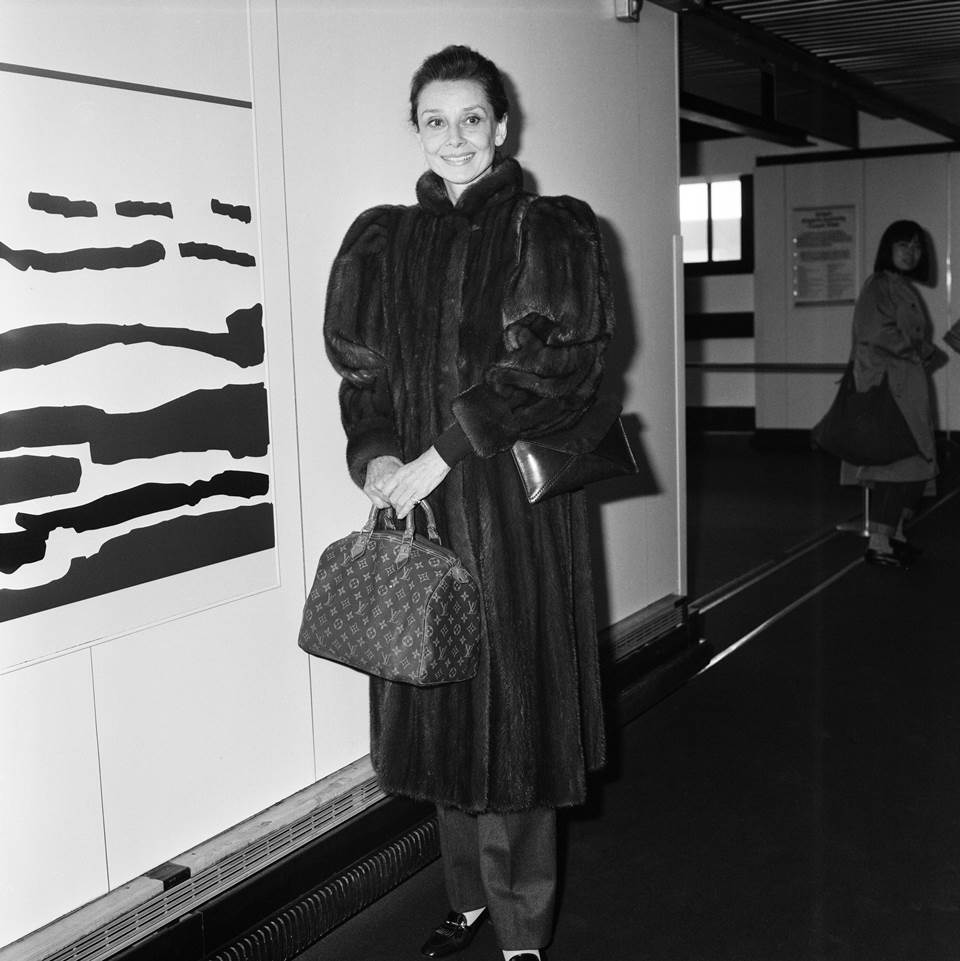 1. Little Black Dress
Women used to wear black only while morning, it was considered distasteful to wear it in any other occasion. Until the 1920's when Coco Chanel created the famous little black dress. But the moment when the LBD truly became a staple was when Audrey Hepburn wore this Givenchy one in the movie Breakfast at Tiffany's. Fashion wise this is one of the most iconic movies ever, not only did it bring huge popularity to Tiffany's that was slumping after world war two, but it also made the little black dress the classic piece that it is today.
The little black dress is an essential piece in every wardrobe.
Hope you enjoyed our post about How Audrey Hepburn Changed Fashion! Make sure to check out my post about Classic Bags Inspired by Iconic Women!