Welcome to our post explaining How to Buy a Hermès Bag!
Hermès is a French luxury brand established in 1837. It specializes in leather goods, lifestyle accessories, home furnishings, perfumery, jewelry, watches and ready-to-wear. From its beginnings in saddlery and fine equestrian leather goods, Hermes today is one of the most exclusive, high-end, luxury brands out there.
You probably heard the stories about buying a Hermès bag. Buying a Birkin or a Kelly bag can be a real journey. The never-ending waiting-lists and the evasive sales associates are usually the tales that are told when speaking of buying Hermès bags. But here we will demystify the act of buying at Hermès. Not only will we give you the tips to buy at an actual Hermès store, but we´ll also tell you a few ways to go around them. 
So, without further ado here are is How to Buy a Hermès Bag:
Why are Hermès bags so special?
Hermès has been creating beautiful leather pieces, renowned for their exquisite craftsmanship, since 1837. First established by Thierry Hermès as a harness workshop in the Grands Boulevards quarter of Paris, the atelier quickly became dedicated to serving European noblemen – even Napoleon Bonaparte was a client. In 1922, the first Hermès handbag was created. It´s a combination of their history, exquisite craftsmanship and overall quality of Hermès that make their bags so highly coveted. Each bag is made by hand by a single artisan and the leathers are selected very carefully to ensure that only the best pieces are used. The attention to detail is exceptional and only adds to the desirability of the bags.
The scarcity of the bags along with their high price point has created an insatiable demand for the Kelly and Birkin bags in particular.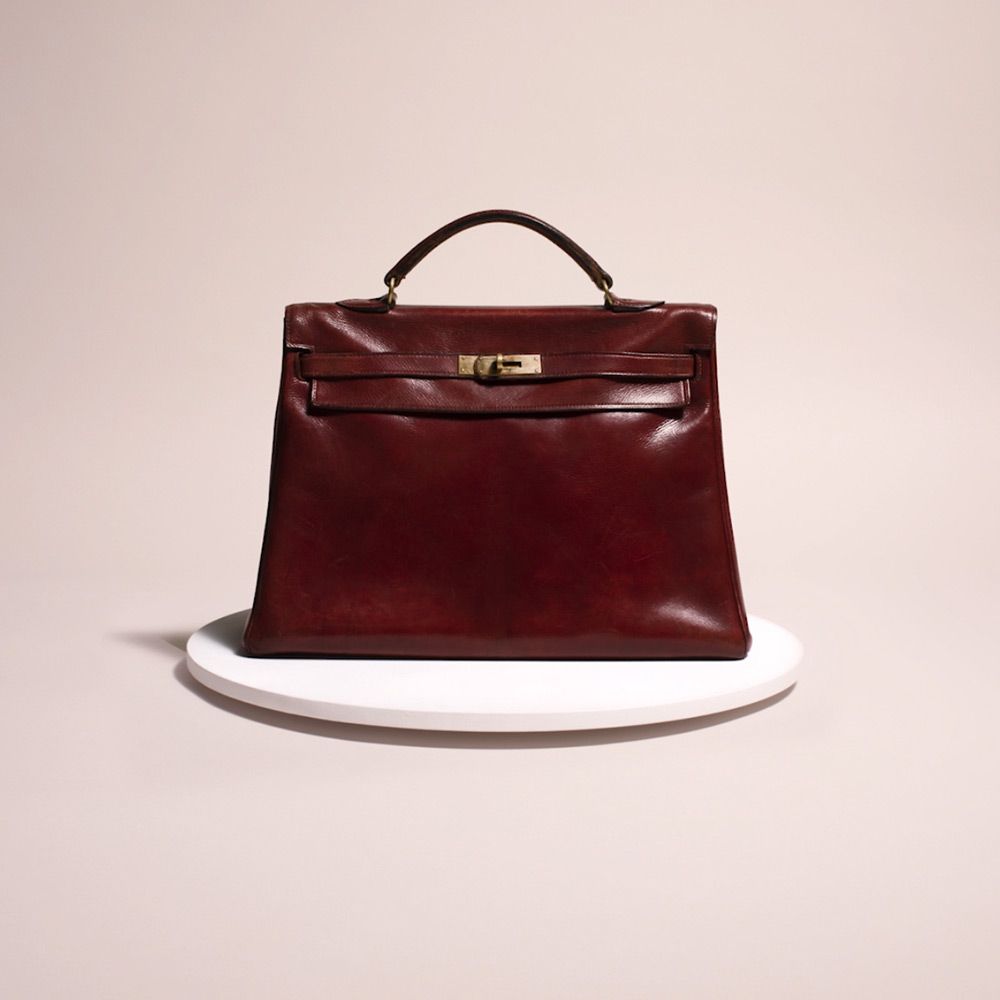 Is a Hermès bag an investment?
The continued world-record breaking prices of the bags selling at auction prove that the secondary market is speeding up rather than slowing down. A study released by BagHunter in 2017 showed that the value of the Hermès Birkin has increased 500% in the last 35 years – an increase of 14% each year. Investing in a Birkin or Kelly bag is now a historically safer investment than the stock market – while shares regularly fluctuate depending on the economic climate, the Hermès bag has never lost its value, instead it continues to rise steadily year after year. A carefully used Hermès bag can reach 80% to 120% of its original price at resale and compared to a new car or the majority of designer clothing and accessories – whose value decreases as soon as they leave the showroom – a Hermès bag increases in value overtime.
Specialists say that it pays to invest in your handbag collection as you would fine jewelry, art or antiques.
Which Hermès bag should you buy?
The good news is that no matter what Hermès bag you choose you are guaranteed to get a beautiful, iconic and impeccably made bag. They have a few options you can choose from. In their website there are multiple bags you can buy without any waiting or begging. Like the Bolide, the Herbag and the Hermès 2002. But if you want a more classic Hermès bag, you will need to go to a store. The Birkin, the Kelly and the Constance are not sold online. The Constance bag is a Hermès classic that will certainly endure the test of time, and unlike the Birkin or the Kelly it is not a quota bag. No sales record needed. If you ask me, the Constance is the perfect way to start your Hermès collection.
After you have chosen the style of the bag you want it is important to understand the different colors and leathers Hermès will offer you.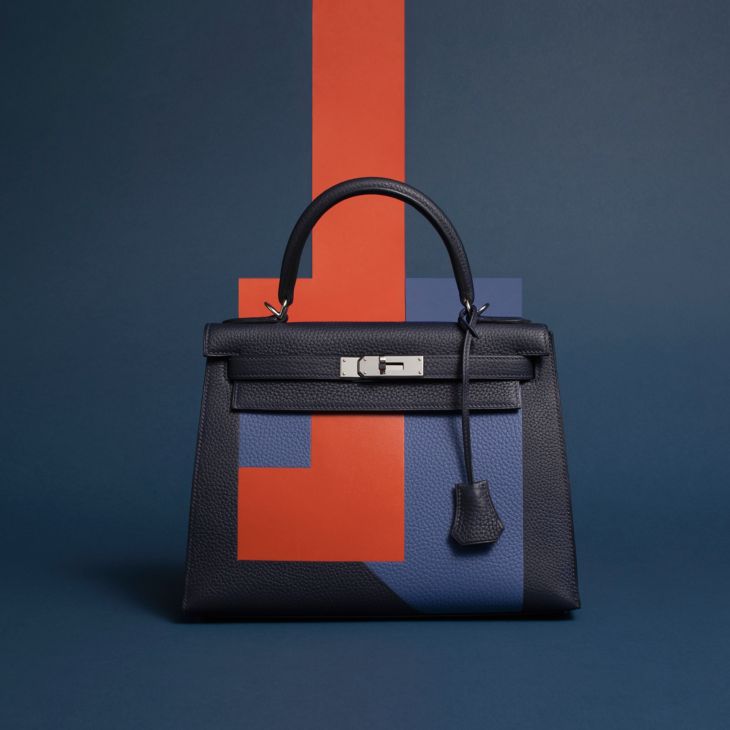 Understanding the different types of leather and colors:
Hermès is mostly known for its fine use of leather. The brand offers a wide range of leather types. They actually have the widest range any brand offers worldwide. The current collection features around 30 different types of leather. It might seem impossible to decide which leather suits you best, but we'll try and show you the most popular ones. Box calf is the oldest leather. It is mostly found in vintage bags, yet the it is still produced these days. The leather is known for its smooth appearance and it has a glossy finish. It is extremely susceptible to scratching so be careful!
Swift leather is soft and fine-grained. The leather absorbs dye extremely well, so this bag is extra gorgeous in a bright color! The leather scratches easily because of the smooth texture, but the scratches can be rubbed out. Clemence is another extremely popular leather used by Hermès. The bag is matte, flat-grained, soft and heavy. The texture of the leather gives the bag a slightly more casual look than other leathers. Because of the grains, the leather is resistant to scratches. You should not overload the bag, because it can become slouchy.
Epsom leather is a popular stamped-grain leather. The bag is not soft, but it is very durable, lightweight and easily cared for. It has a more rigid and structured appearance than other leather types. Furthermore, the leather holds its shape perfectly and due to the texture, the bag shows scratching less. Togo leather is probably the most popular leather ever! It is mostly used for Hermès Birkins, because it is lightweight, but it still holds the original shape. Togo is just a little heavier than Clemence. The leather is scratch resistant and is fine-grained.
Exotic leathers:
Alligator and Ostrich are the most common when it comes to the exotic leathers. Alligator leather is delicate and very expensive, the Ostrich leather is extremely durable and will probably last the longest out of all the leathers used by Hermès.
When it comes to color the specialists say to go for a neutral, because it will never go out of style and it will not lose its value. But Hermès is known for its beautiful range of colors, so my opinion is that you should just go for the one that you love. Pink, black, blue or green just choose your dream color.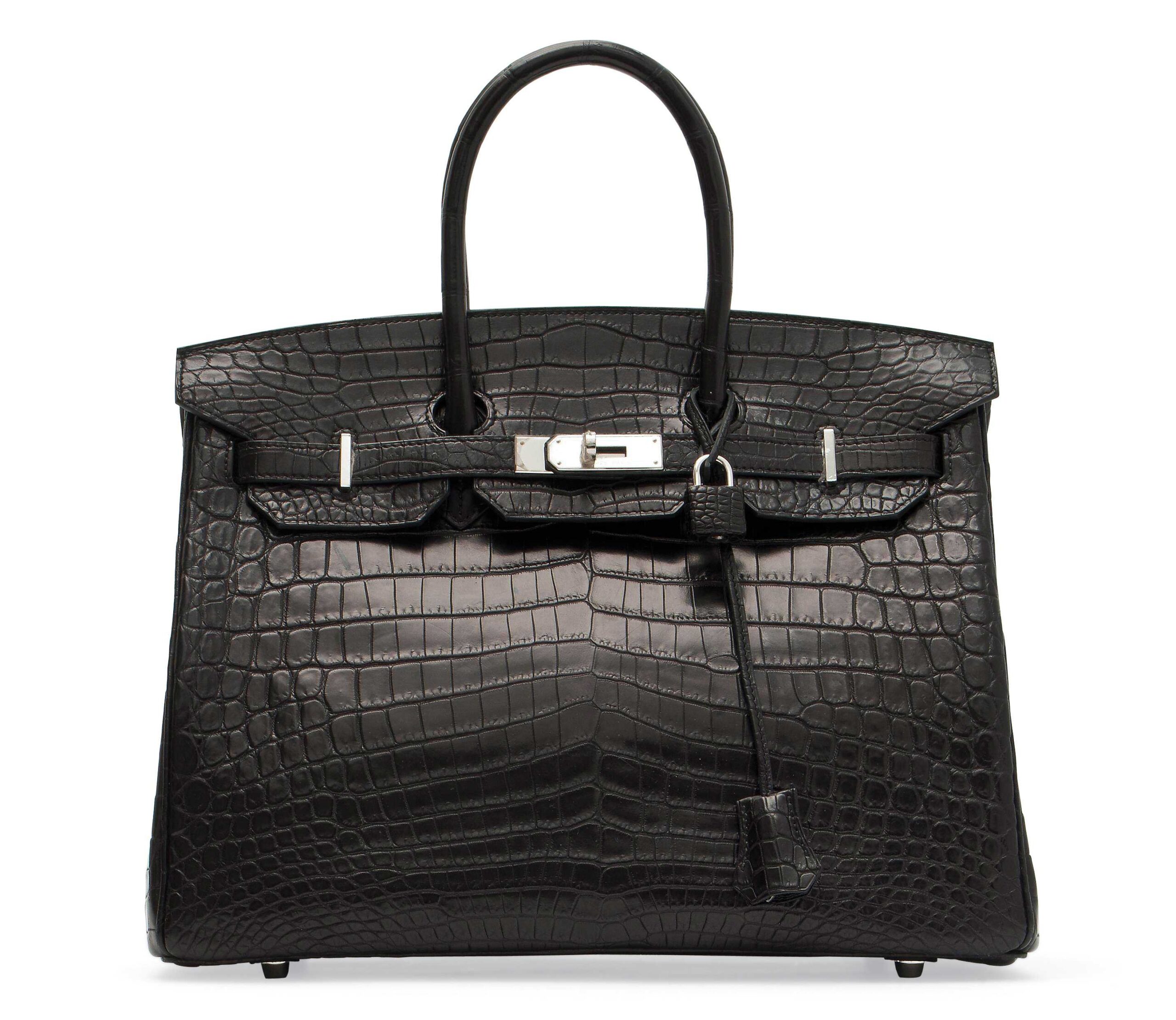 Where to buy a Birkin or a Kelly?
I gotta be honest. It is not easy to buy a Birkin bag or a Kelly bag. But if it is your dream to own one (or even a few) of these bags it is worth the struggle. Due to the rarity and difficulty many customers face when purchasing a Hermès Birkin or Kelly bag from a store directly, many consumers look to second-hand luxury dealers and consignment stores that offer authenticated bags in excellent conditions. 'Waiting lists' no longer exist at Hermès stores, and it's the limited availability of the bags that is just one of the aspects of why demand has risen so much in recent years.
There are many second hand luxury stores you can search for you Birkin or Kelly bag. Just be sure you are buying from an authenticated, trustworthy establishment. Like Sotheby's, Christie's or the Vestiare Collective.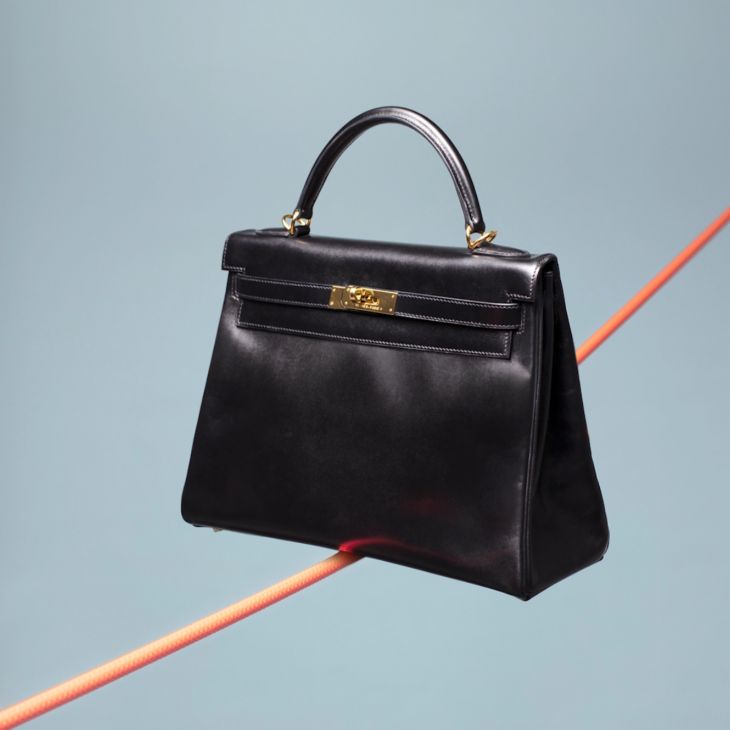 How to buy a Birkin or a Kelly at a Hermès store?
This is not an exact science, but here are a few tips for how to buy a Birkin bag or a Kelly bag at a Hermès store. There are no more waitlists at Hermès, only when placing a special order, but since every Hermès store place its own orders, they can make an individual waitlist for that particular store, or have a first come first serve police. But the fact is that you need to build your reputation. You need to have a sales record at Hermès.
Start buying other handbags, shoes, scarfs or jewelry so that you have a relationship with the brand. And speaking of relationships it does hurt to know a good sales associate. Try always buying from the same SA since ultimately, they are the ones deciding who gets the bags.
There are also ways to get around the brand. I have seen people buy Birkin bags with the help of concierges. The American Express concierge for example.
Final tips:
This might be a weird tip, but it is said that the easiest place to buy a Birkin or a Kelly is Las Vegas. That is because most customers of the Las Vegas Hermès stores are first time customers. Most people that buy there are tourists passing by, so the sales associates have no way of knowing them before they get there. So if you are planning a trip to Las Vegas be sure to stop by at any of the three Hermès stores there.
My last tip would be to just walk in a store and ask for it. I have seen first time Hermès customers get their Birkins simply because they asked for it. So don't be shy and just give it a try. It can't hurt, right?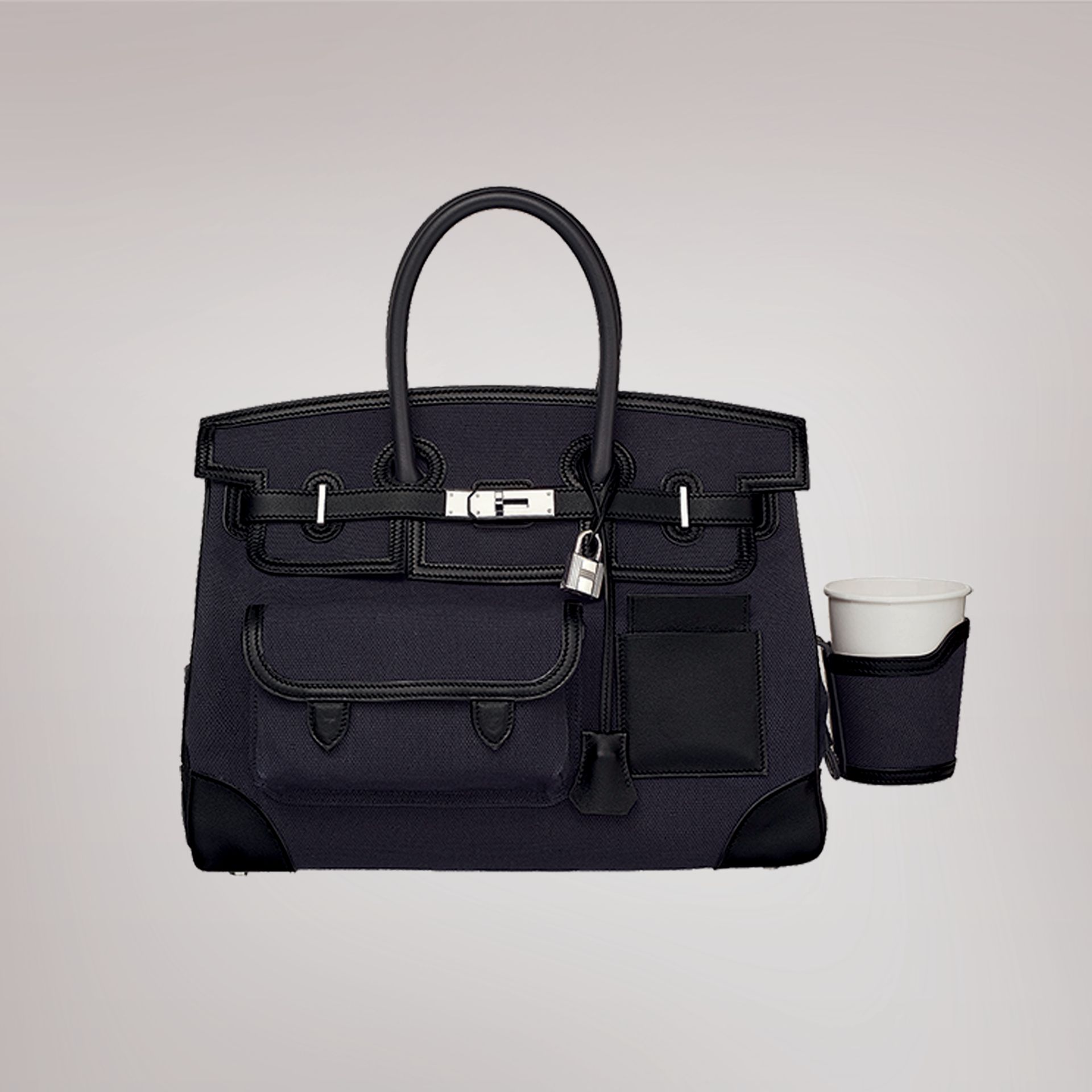 Hope you enjoyed our post about How to Buy a Hermès Bag! Make sure to check out The Hermès Bags That Are Worth the Investment!