Welcome to The History of the Cartier Juste Un Clou Bracelet!
Cartier is one of the most iconic jewelry brands in the world! Louis-François Cartier established the business in Paris in 1847, and it stayed family-owned until 1964, when the Richemont Group acquired it. In addition to having three Historical Maisons in London, New York, and Paris, Cartier runs more than 200 stores across 125 nations. One of the most prestigious jewelry manufacturers in the world Cartier was known as "The Jeweler of Kings and the King of Jewelers". It was the jeweler of choice for monarchs, celebrities, and business moguls, and it still draws admirers of jewelry from all over the world today. And the Juste Un Clou Bracelet is one of the most classic pieces ever crafted!
The History of the Cartier Juste Un Clou Bracelet:
Following the popularity of the Cartier Love bracelet in the 1970s, New York-based jewelry designer Aldo Cipullo created the Juste un Clou bracelet, which is French for "just a nail." In Juste un Clou, the Dada art movement's pragmatic influence is combined with the bold spirit of New York in the 1970s. When it was reintroduced in 2012, its striking nail-inspired silhouette and clean lines immediately captured the essence of today's contemporary spirit. The style is available in a wide range of gold and diamond-encrusted variations. It encompasses everything from traditional bangles and rings to avant-garde cufflinks and tie pins. With its unapologetic minimalism, Juste un Clou defies tradition and asserts the essence of its wearer. It is also one of the most iconic jewelry pieces ever!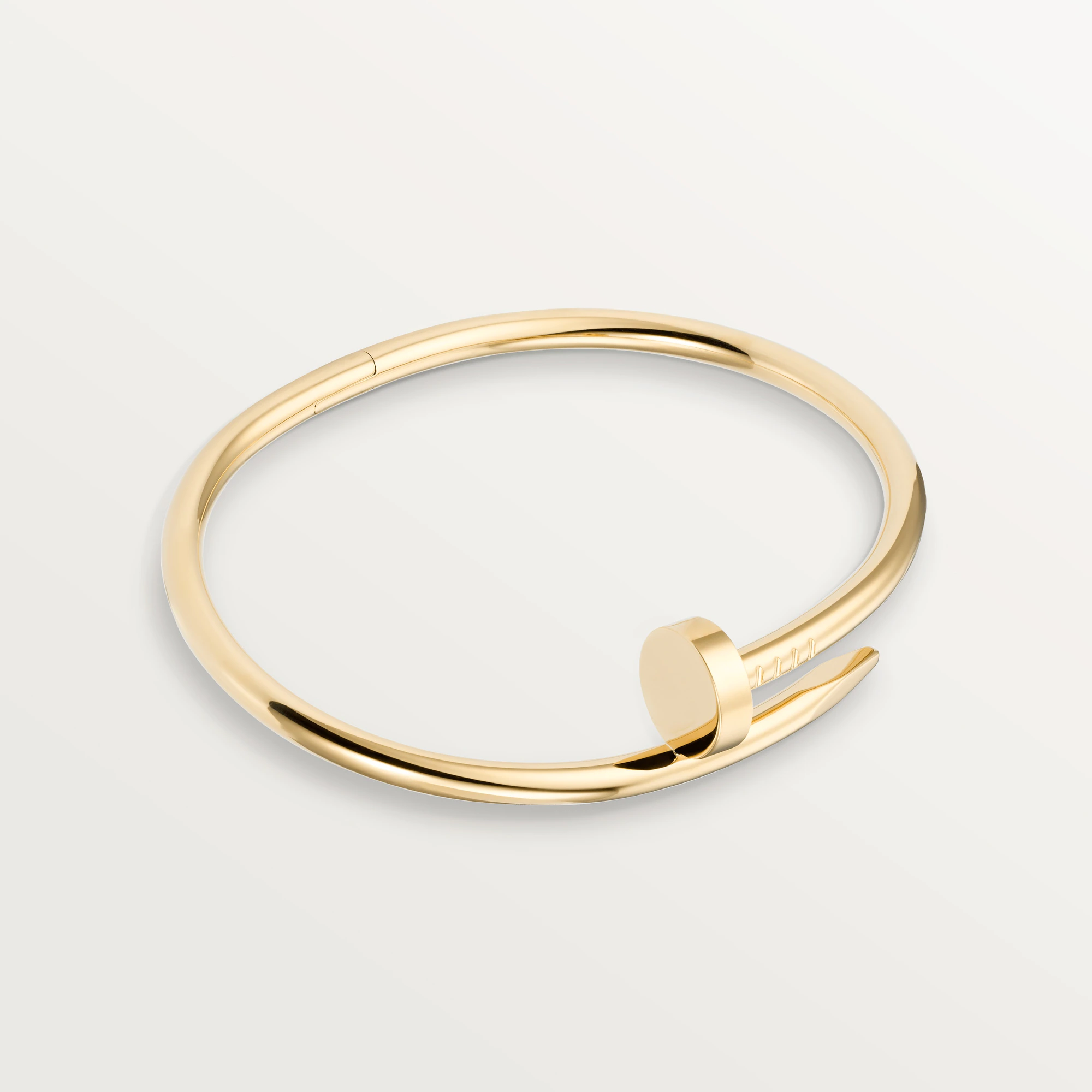 The Juste un Clou bracelet is a great investment, carrying 99% of its primary market value at resale, according to Rebag. This is an iconic bracelet that will always be in style! You would be wearing it all your life! Additionally it will be a staple for any occasion. It is one of the Top 6 Investment Jewelry to Buy in 2023!