Welcome to The History of the Cartier Santos Watch!
Cartier is one of the most iconic jewelry brands in the world! Louis-François Cartier established the business in Paris in 1847, and it stayed family-owned until 1964, when the Richemont Group acquired it. In addition to having three Historical Maisons in London, New York, and Paris, Cartier runs more than 200 stores across 125 nations. One of the most prestigious jewelry manufacturers in the world Cartier was known as "The Jeweler of Kings and the King of Jewelers". It was the jeweler of choice for monarchs, celebrities, and business moguls, and it still draws admirers of jewelry from all over the world today. And the Santos Watch is one of the most classic pieces ever crafted!
The History of the Cartier Santos Watch:
Alberto Santos-Dumont, a pioneer of flying, asked his friend Louis Cartier, the grandson of Cartier's founder, to create him a watch in 1904 when the pocket watch was the common timepiece used. This watch would have allowed him to check the time without using his hands. The Santos watch, Louis Cartier's reaction, helped spread the word about this advancement in timekeeping even though it wasn't the first wristwatch ever created. The Santos de Cartier watch's design is a fine example of Cartier watchmaking because it incorporates the idea of form, a preference for minimalism, exact proportions, and an attention to detail. It was the first square watch made by Cartier. The screws, which are often hidden in watchmaking, are exposed and form the collection's visual identifier. The first modern wristwatch is a classic timepiece you will love for many years to come!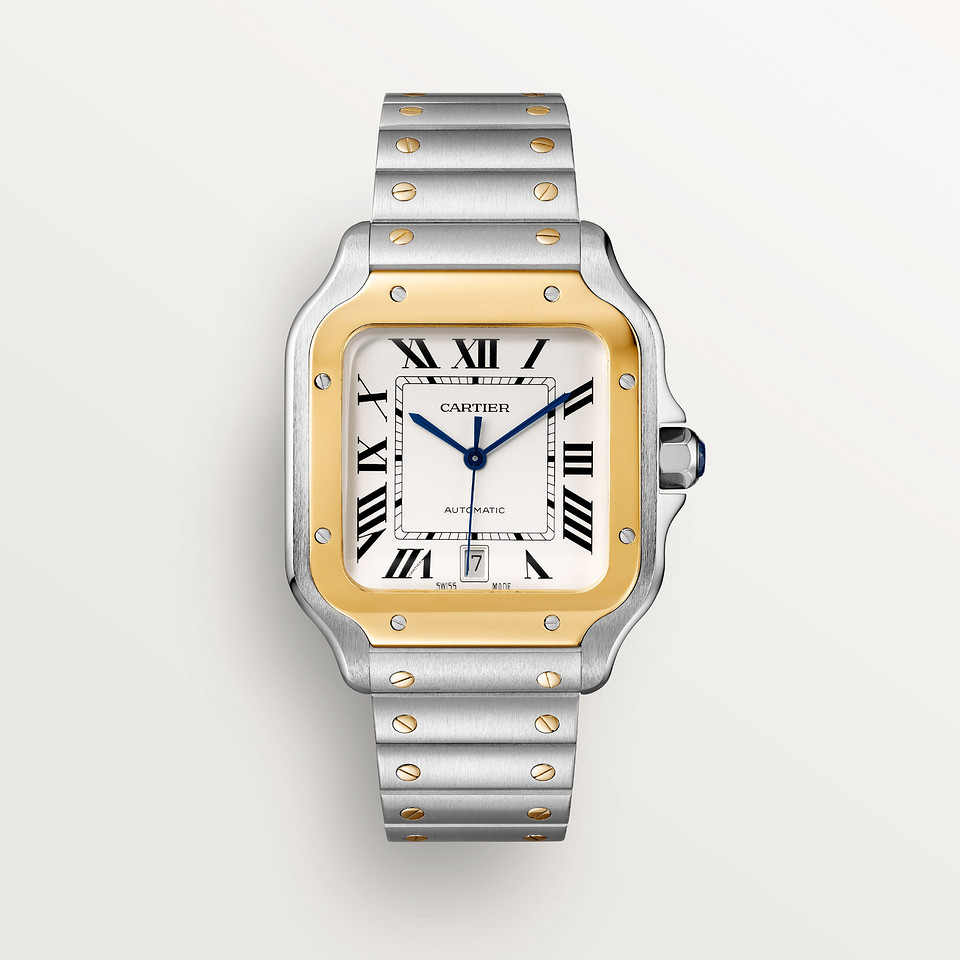 One of the most classic women's watches ever crafted, the Santos is an icon! Additionally, it has been around for so many years it will never go out of style. It is the perfect everyday watch!