Welcome to The History of the Hermès Cape Cod Watch!
Hermès has been creating beautiful leather pieces, renowned for their exquisite craftsmanship, since 1837. First established by Thierry Hermès as a harness workshop in the Grands Boulevards quarter of Paris, the atelier quickly became dedicated to serving European noblemen – even Napoleon Bonaparte was a client. In 1922 the first Hermès handbag was created and since then they have launched several of the most iconic bags in the world! And their watches are also worth taking a look at!
The History of the Hermès Cape Cod Watch:
Hermès timepieces are characterized by superb engineering, accuracy, and elegance while staying true to the brand's saddler roots. Hermès' "Cape Cod" watch, which draws inspiration from the company's Chaîne d'Ancre design from the 1930s, is a precise fusion of modern and vintage aspects. This classic design was carefully manufactured in Switzerland from stainless steel and features a gleaming mother-of-pearl dial with faceted diamond hour markers. The soft strap, which is available in several colors, highlights the house's extensive leatherworking history. This is a fashionable watch for everyday wear, maybe not so classic as Rolex's for example, but still a great alternative. It is one of the most classic watches of the brand.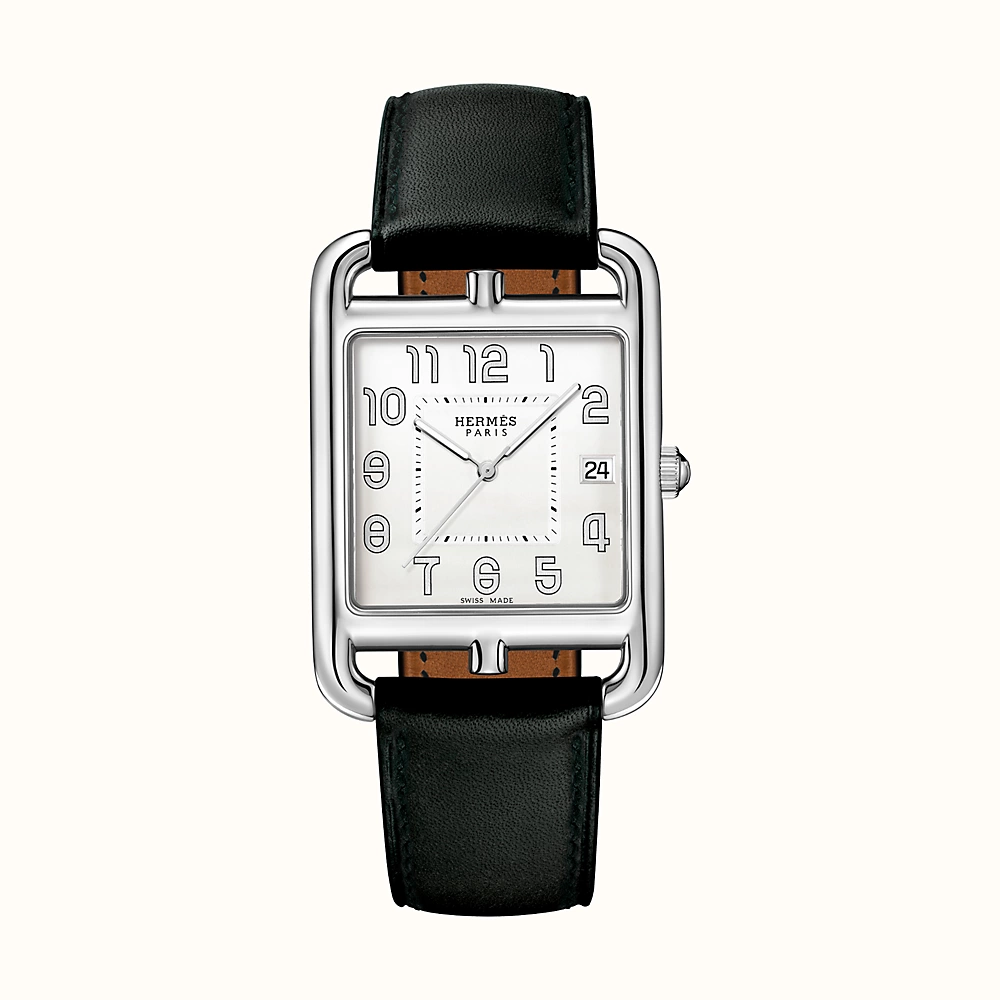 This is an amazing everyday watch, it is elegant and stylish. It could be worn to any occasion, and dressed both up and down. It would be a staple in your collection.
Although it is an amazing timepiece, if you are looking for a luxury watch for that price, I would suggest the Cartier Tank. They are more timeless and elegant, not to mention better quality and status. But if you are looking for an Hermès watch, then the Cape Cod is one of the best. It is iconic of the brand!