Welcome to The History of the Tiffany & Co Diamond Engagement Ring!
Tiffany & Co is the world's oldest major jewelry brand and is today one of the most iconic jewelers in the world! The Return to Tiffany, the Tiffany Key, the Tiffany Soleste, and of course, their renowned 6 prong engagement rings are some of their most well-known and popular creations. Tiffany & Co. has been recognized for its silversmithing. The history of Tiffany & Co. begins in New York City's Broadway in 1837. The company, then known as Tiffany and Young, was started by classmates Charles Lewis Tiffany and John Barnett Young with the goal of selling small luxury items. Today Tiffany & Co is one of the most sought-after jewelry brands in the world! And the Diamond Engagement Ring is one of their most iconic pieces!
The History of the Tiffany & Co Diamond Engagement Ring:
Tiffany introduced the engagement ring as we know it today in 1886. Their creations continue to rank among the most recognizable jewelry in the world! One of the most distinctive aspects of their engagement rings is the famous Tiffany setting, which raises the diamond above the band. A Tiffany & Co diamond engagement ring is certain to stand out and be a lifelong companion, whether you want a traditional solitaire or a more ornate design. Tiffany & Co Diamond Engagement Rings are so beautiful they have been a symbol of the world's greatest love stories for over 130 years. Finally this is a ring you can be sure no one would say no to!
This Tiffany Setting engagement ring in platinum can cost from $16,000 to $40,000 depending on the diamond.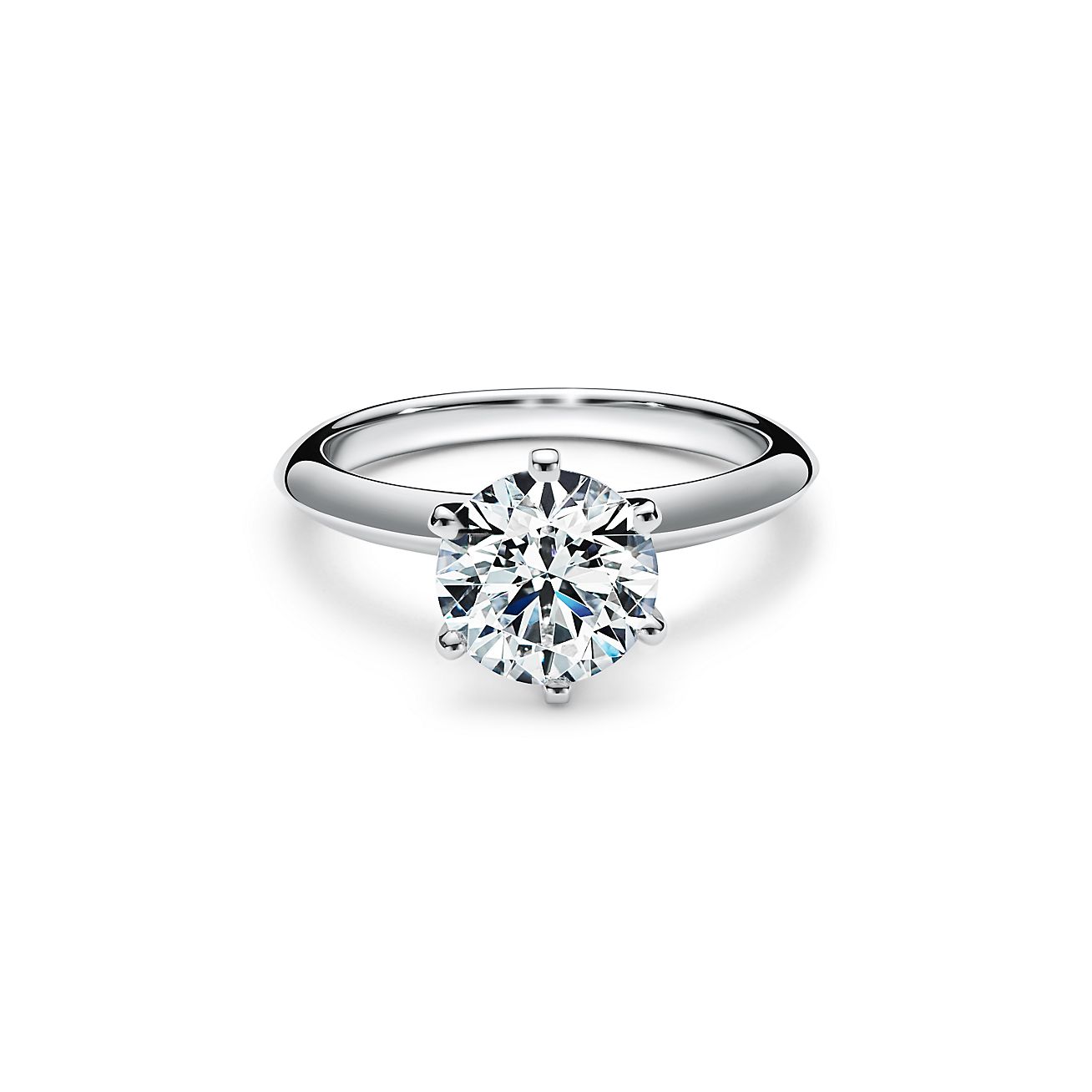 A piece that is filled with so much history, it might be the best engagement ring ever! And one of the The 10 Most Iconic Pieces of Designer Jewelry!