Welcome to our list of The Most Elegant Fashion Trends for 2024!
If you are looking to update your wardrobe for the new year, you have come to the right place! Here I'll show you the chicest fashion trends of 2024, they will be super elegant!
So, without further ado here are The Most Elegant Fashion Trends for 2024:
1. Casual Chic
A new twist on quiet luxury, this trend is all about normal clothing elevated.For fall 23 designer focused on wearability and casual staples, Bottega Veneta, Loewe and many more presented clothing you could easily wear on a coffee run, only a bit elevated, and they will still be super elegant for 2024. The new normcore is about quiet elegant pieces you can wear everyday, like jeans, trench coats and knits. The easiest trend to wear this season is also the most chic, just elevate your basic pieces! 
This Theory trench coat will be an elegant staple for 2024!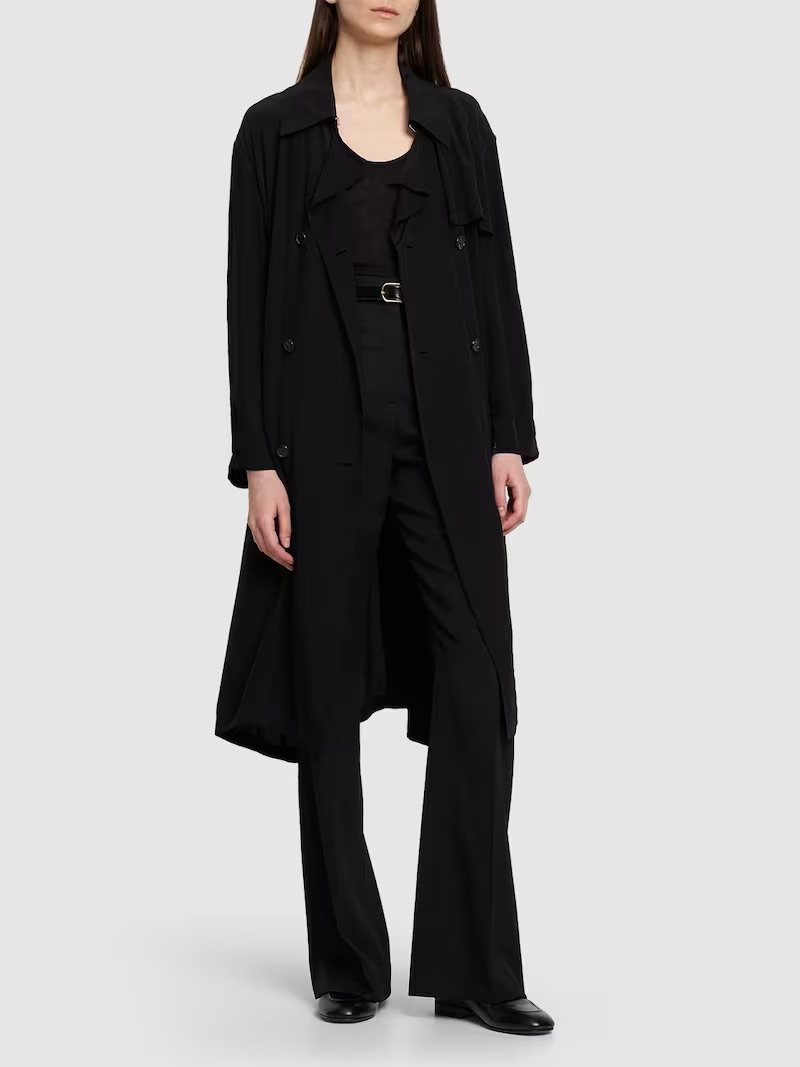 2. Top Handle Bags
We usually see trending new shapes and details, but from time to time a classic bag design will increase in popularity, in fall 23 it is the iconic top handle and it will continue to be super chic next year. With an archive hailing back to the early 19th century, top-handle bags became the go-to companion for women due to their delicate charm and easy-to-carry nature. The leather top-handle bag is a must-have for pairing with workwear and everyday outfits with a timeless, feminine style. A top handle can be a work briefcase or an evening bag, they do add a sophistication to any occasion. The great thing about buying into this trend is that it isn't really a trend, a top handle is a classic bag that will never go out of style!
The DeMellier Montreal bag is one of the most elegant top handle bags you will ever find!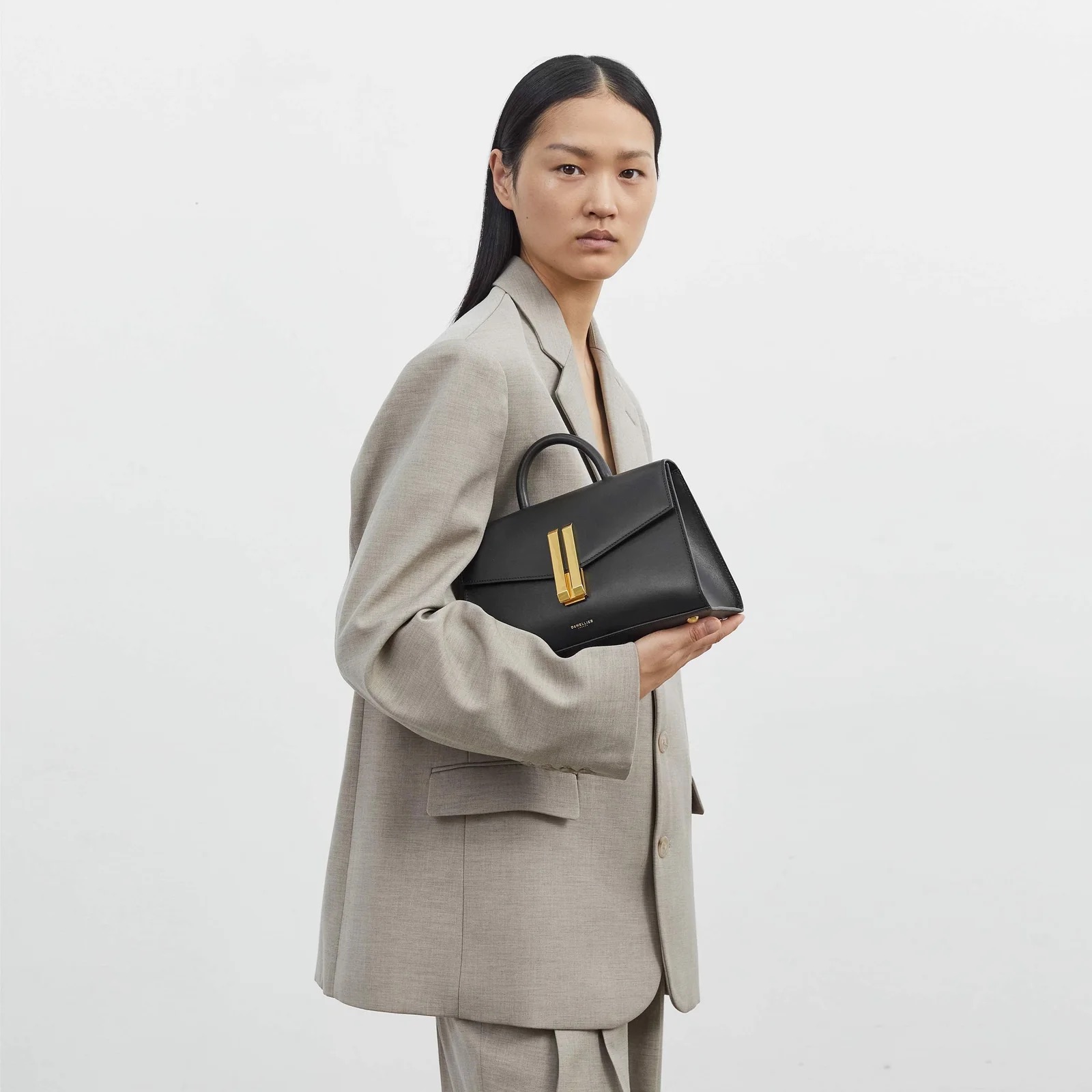 3. 90`s Minimalism
With clean lines and elegant proportions 90`s minimalism is a big trend that will continue next year. Think less is more and focus on proportions, materials and cut. Neutral colors like black and white will be a staple in 2024, you can invest in timeless pieces that not only follow this trend but will also last you many years.
This Skin 90's inspired minimal dress is elegant, practical and chic for 2024, you would be wearing it on repeat!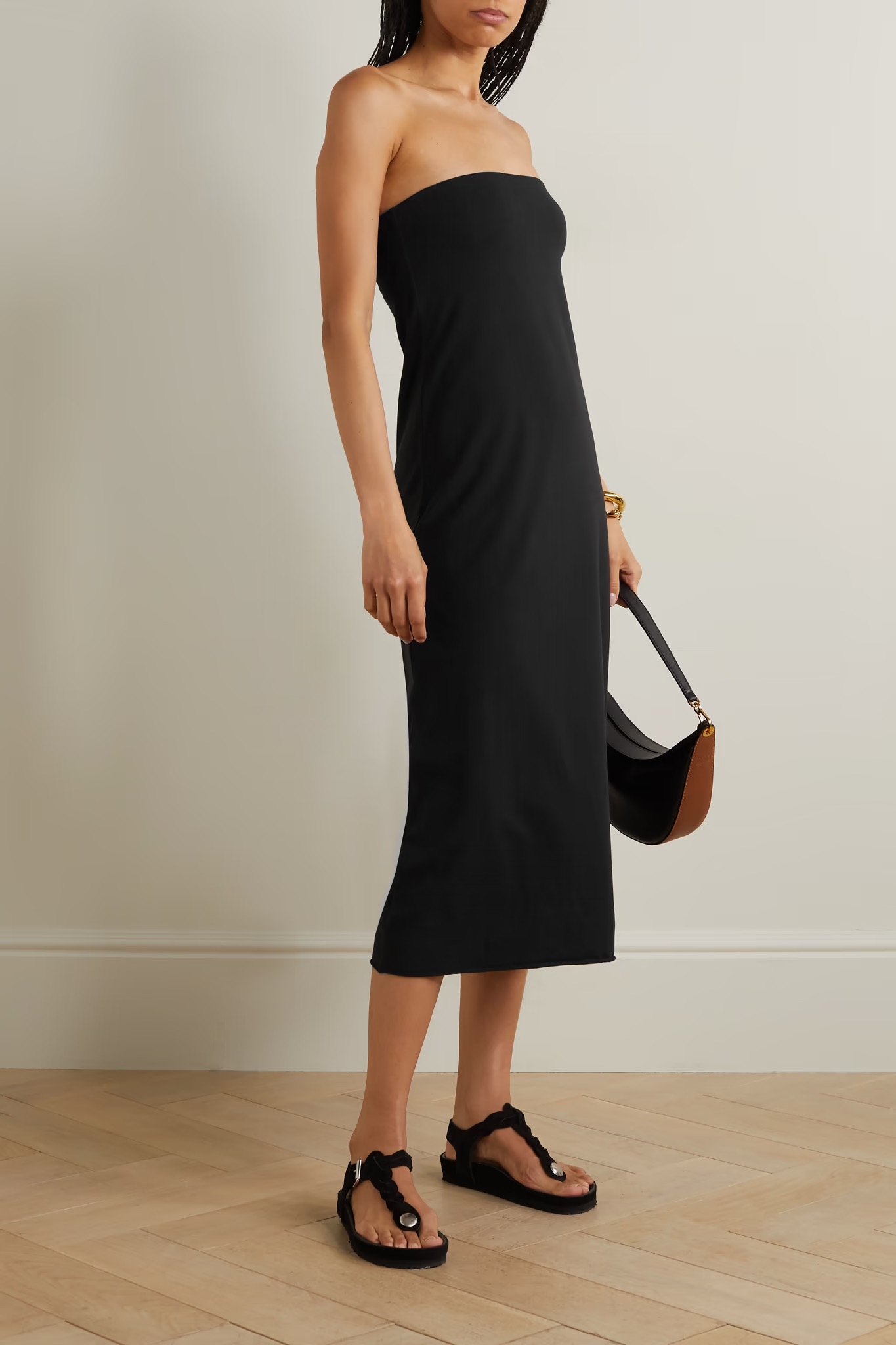 4. Ballet Flats
An old-time classic, Ballet flats became super popular once more in 2023, and next year they will continue to trend. Inspired by ballet slippers, this is a classic shoe that will never go out of style, and you can wear it from the office to dinner with friends. While they can become more or less popular over the years, they can be a staple in your wardrobe forever, they will always be chic! For some 70 years these shoes have been worn by chic women everywhere and of every age, and they are also lightweight and comfortable.
These Stuart Weitzman ballerinas will be staples for everyday life!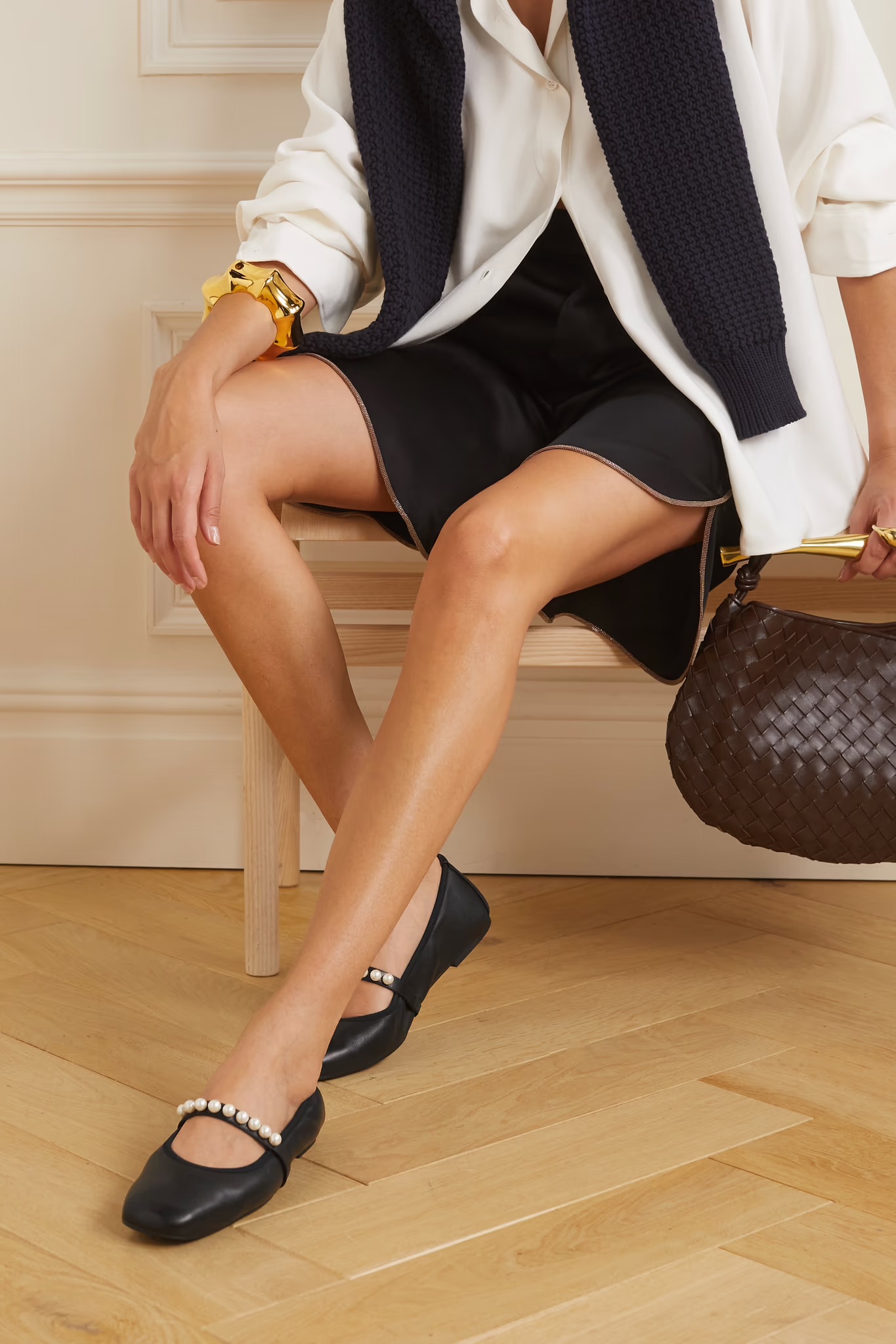 5. Casual Suits
While suits have been trending for a few seasons, for 2024 they take a more casual approach. Yes it is a suit, but is a suit you can wear outside of the office in a stylish manner. You can pair a blazer with Bermuda shorts, skirts or jeans, just adding a sophisticated touch to your everyday outfits.
This Anine Bing Blazer is amazing for 2024, you can dress it up or down to any occasion!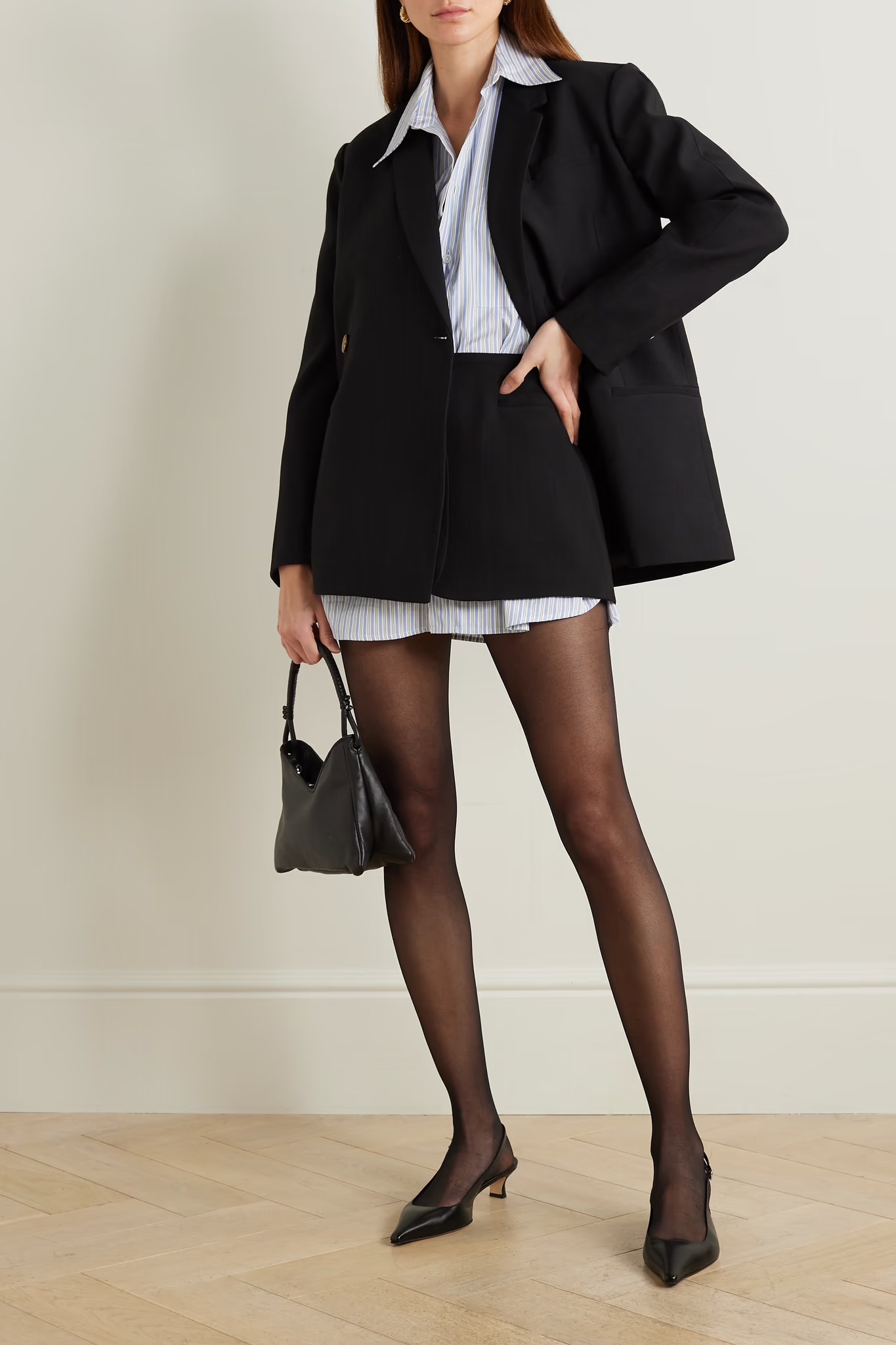 6. Pointed-Toe Shoes
Pointed-toe shoes are the trendiest now and they will continue to be super chic next year! From flats to kitten heels and full-on stilettos the pointed-toe shoe is chic, stylish and a staple for fall. Presented at Prada, Bottega Veneta and Givenchy it will be hard to find a more elegant shoe for 2024!
You will be loving these Roger Vivier Flats not only next year but your whole life, they will always be chic!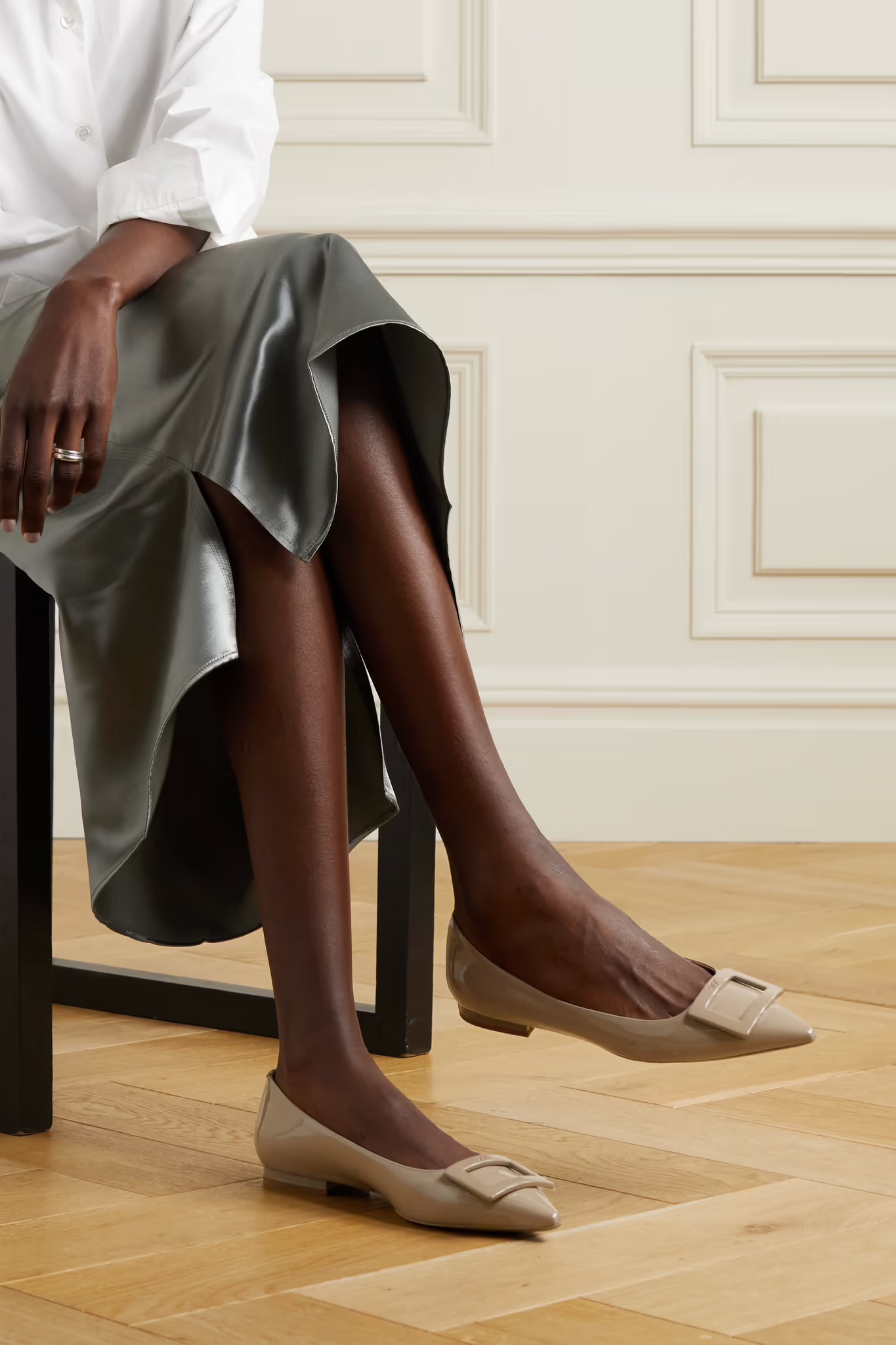 7. Polo Shirts
Preppy style will be super popular in 2024, specially in the form of polo shirts. This is perhaps the easiest trend to follow, just replace your classic tanks and t-shirts for a polo shirt and you will update your outfit in an instant. We could see in the spring 24 runaways brands like Miu Miu and Gucci presenting their versions of the classic polo shirt, proving how popular they will be in the new year.
The Classic Lacoste Polo Shirt will be a staple in 2024!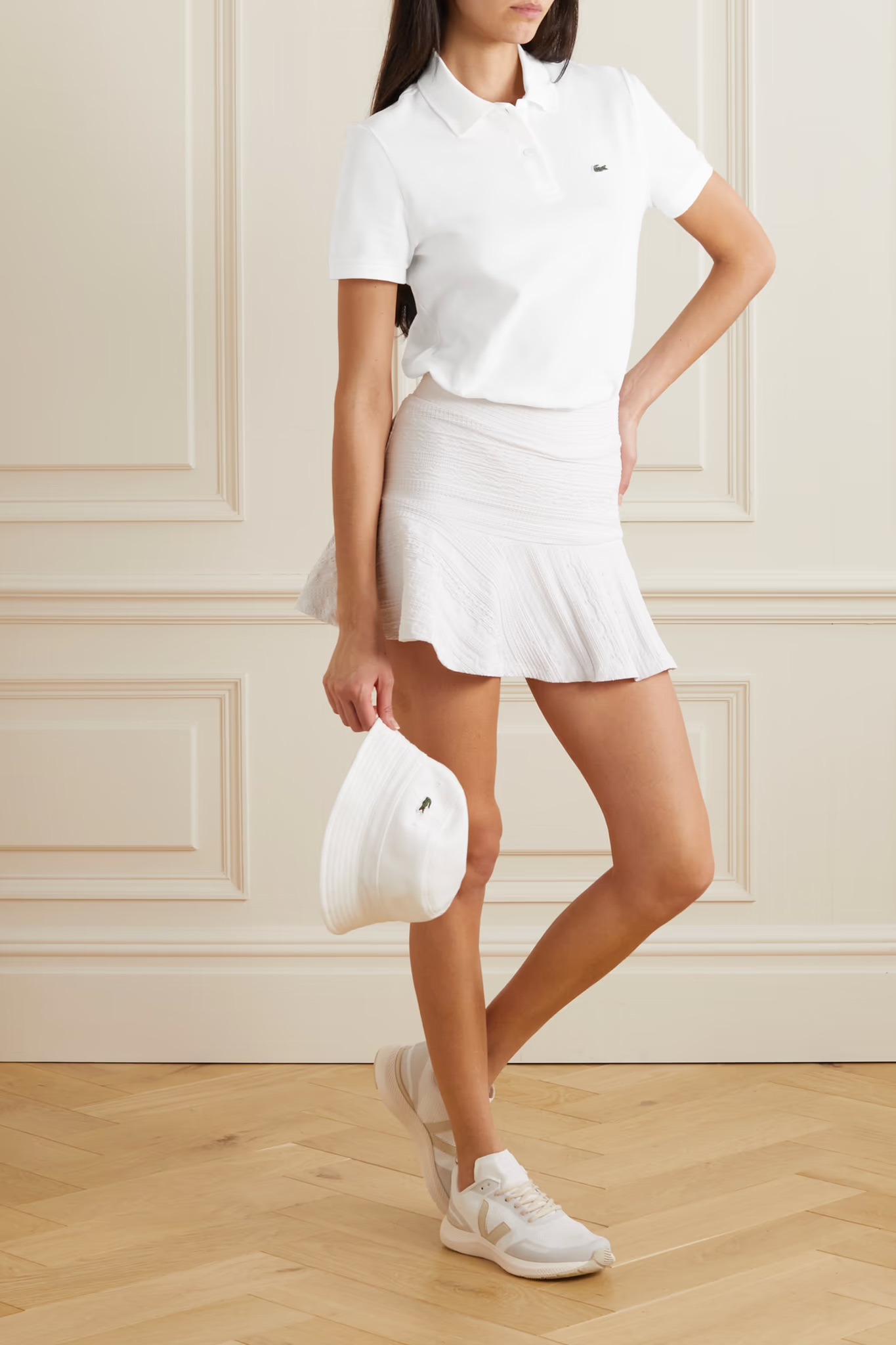 8. Croc-Effect Bags
Elegant and timeless croc embossed bags will be a big trend for 2024, specially if they are quiet luxury! With no logos and understated shapes croc-effect bags will elevate any outfit. From Givenchy to Gucci and Fendi many brands presented croc bags, from clutches to work totes there are amazing shapes you can choose from!
The DeMellier New York bag in croc-effect leather is perhaps the most elegant everyday bag you will ever find!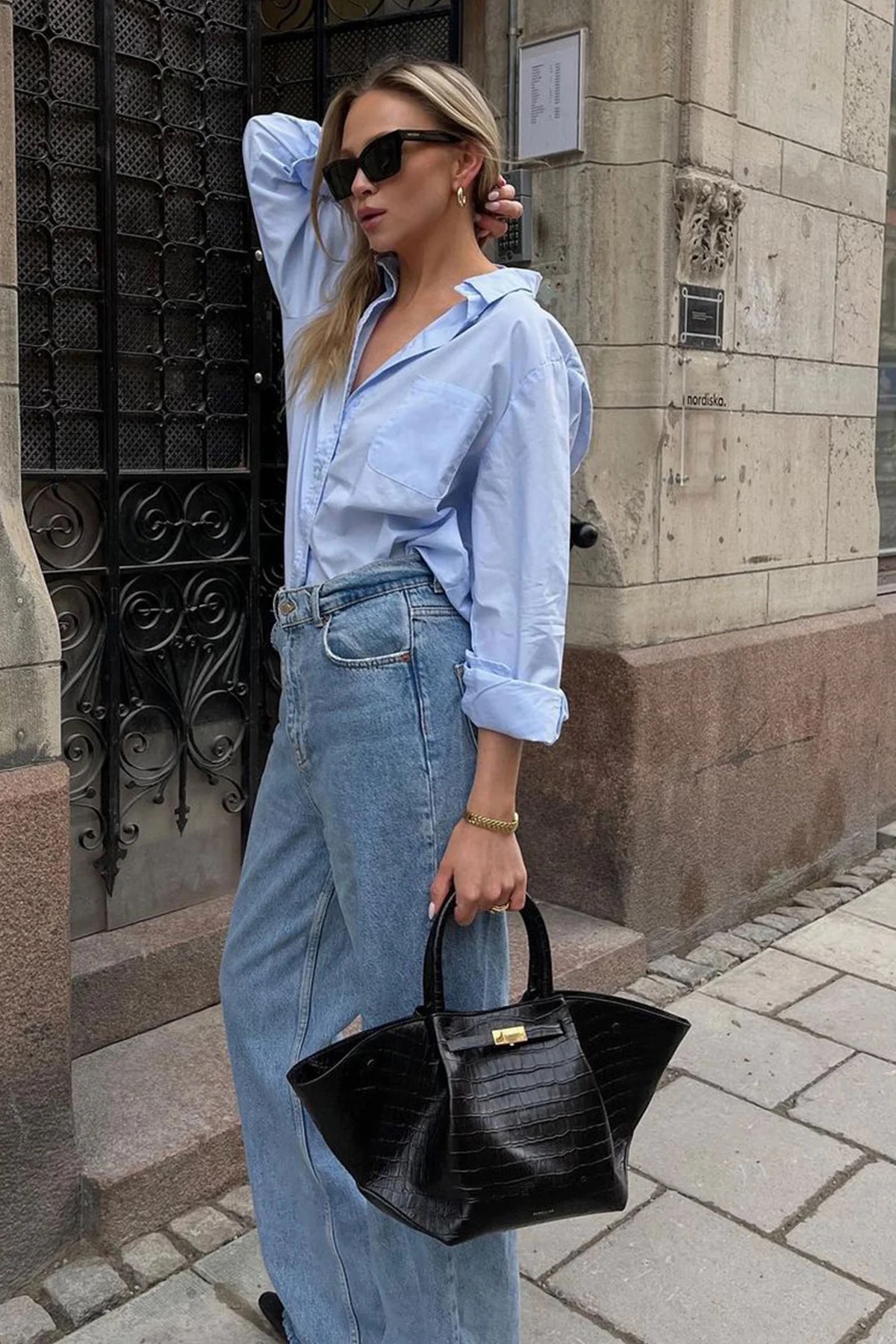 Hope you enjoyed The Most Elegant Fashion Trends for 2024! Check out The Biggest Handbag Trends for 2024!