Welcome to our list of The Trendiest Bags for Fall/Winter!
The colder seasons can be the most stylish! Here I'll show you 10 designer bags that will be super popular this season, from big shoulder bags to chic clutches, I'm sure you will love them. 
So, without further ado here are The Trendiest Bags for Fall/Winter:
1. Gucci Horsebit Chain Bag
Spotlighted in the Fall Winter 2023 collection, the handbag reinterprets one of the House's most recognizable motifs. Adorned with a maxi Horsebit, first made popular during the early '2000s, this silhouette continues to be one of the most recognizable handbags of the House. The new bag is presented in various colors and textures that follow a contemporary approach. You can wear the bag on the shoulder or as a clutch, it is a stylish and unique design that is super trendy now.
This bag is becoming super popular, it will be one of the trendiest bags for fall/winter.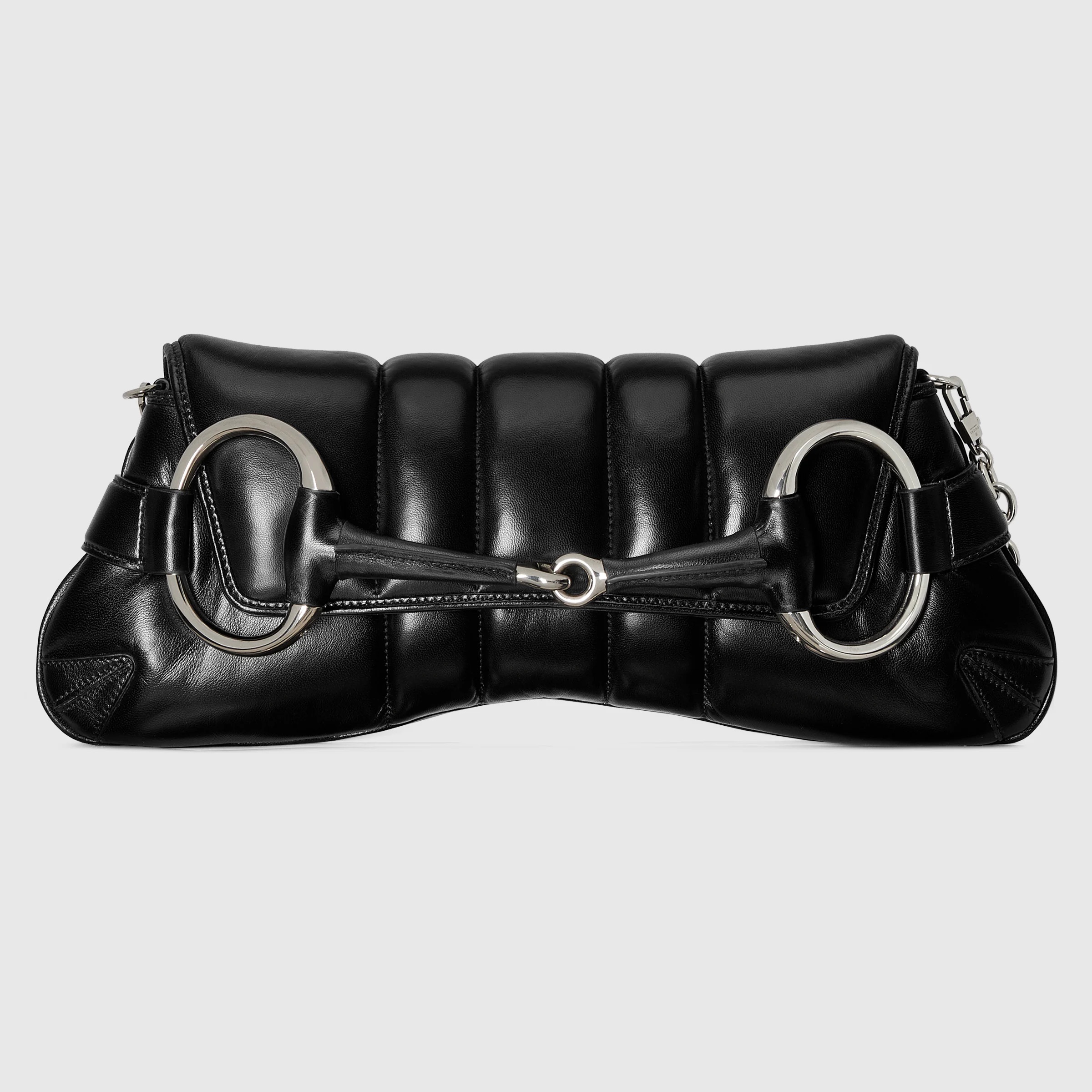 2. Bottega Veneta Hop Bag
Inspired by a classic Bottega Veneta Hobo bag introduced in 2002, the Hop bag is the newest bag of the brand. With the iconic intrecciatto weave that is handmade in the course of two days, this is an elegant and quiet, although recognizable, shoulder bag. Available in two sizes and multiple colors the bigger size will not only fit a laptop but also everything else you might need. The smaller size is the perfect everyday shoulder bag, it will always be chic.
This bag is the representation of all Bottega Veneta stands for: amazing craftsmanship and timeless elegance. It is an amazing bag for fall/winter!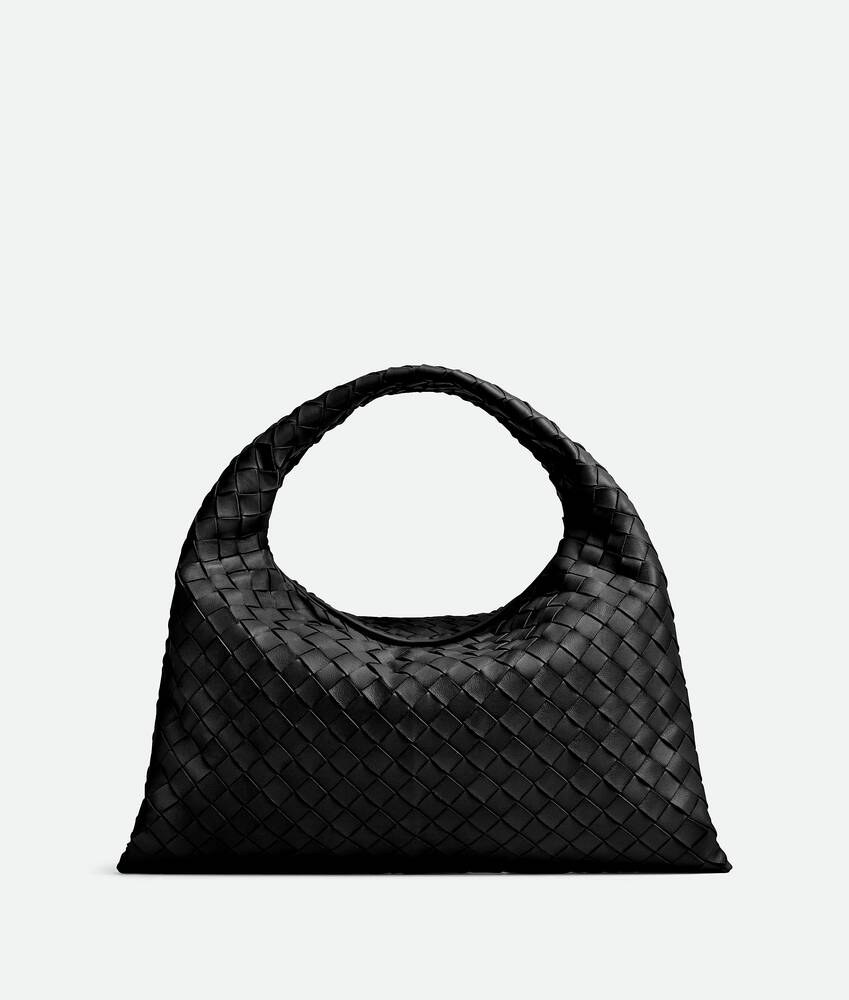 3. Loewe Squeeze Bag
Launched for fall/winter 23 the Squeeze is a new icon of Loewe. With beautiful ruched detailing and donut chain, the Squeeze is an innovative bag constructed in supple buttery leather and named for its distinctive squishy shape. It is a masterpiece of traditional craftsmanship and innovative research. It is bound to be super popular this fall/winter.
The hobo shape is very trendy, but it has a classic allure that will always be chic.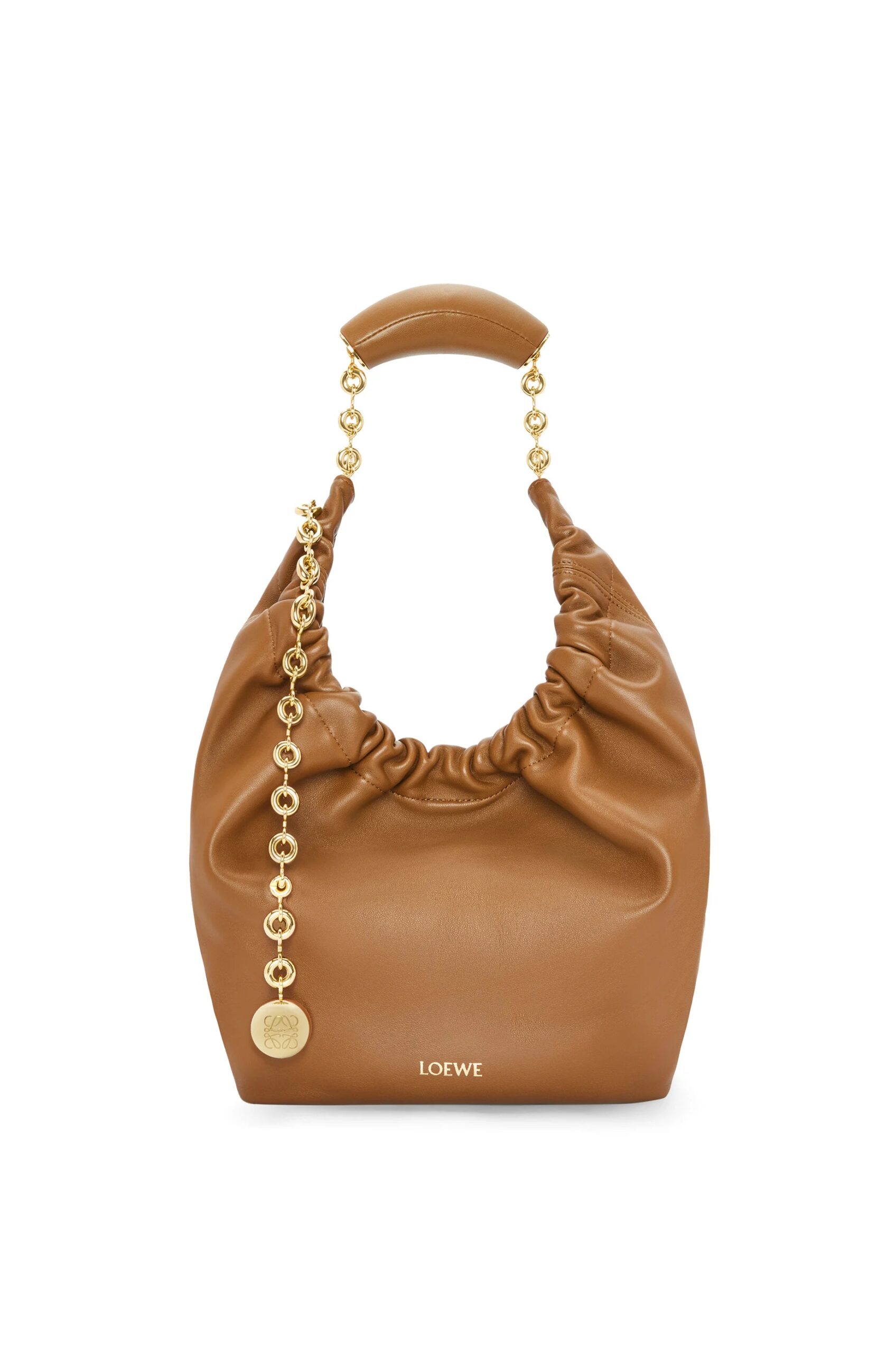 4. DeMellier Montreal Bag
Top handle bags are a big trend for fall/winter, and this is an amazing quiet luxury option! This eternally chic medium sized bag plays up its triangle shape from every angle, creating an interesting structured look topped by a tubular rigid top handle. You can wear it over the shoulder, cross-body or in hand for a strikingly elegant take on the perfect everyday bag. Available in maxi, medium and mini sizes this top handle will elevate any outfit. It will take you through any occasion.
Top handles are among the most elegant bag styles, this classic design will always be chic!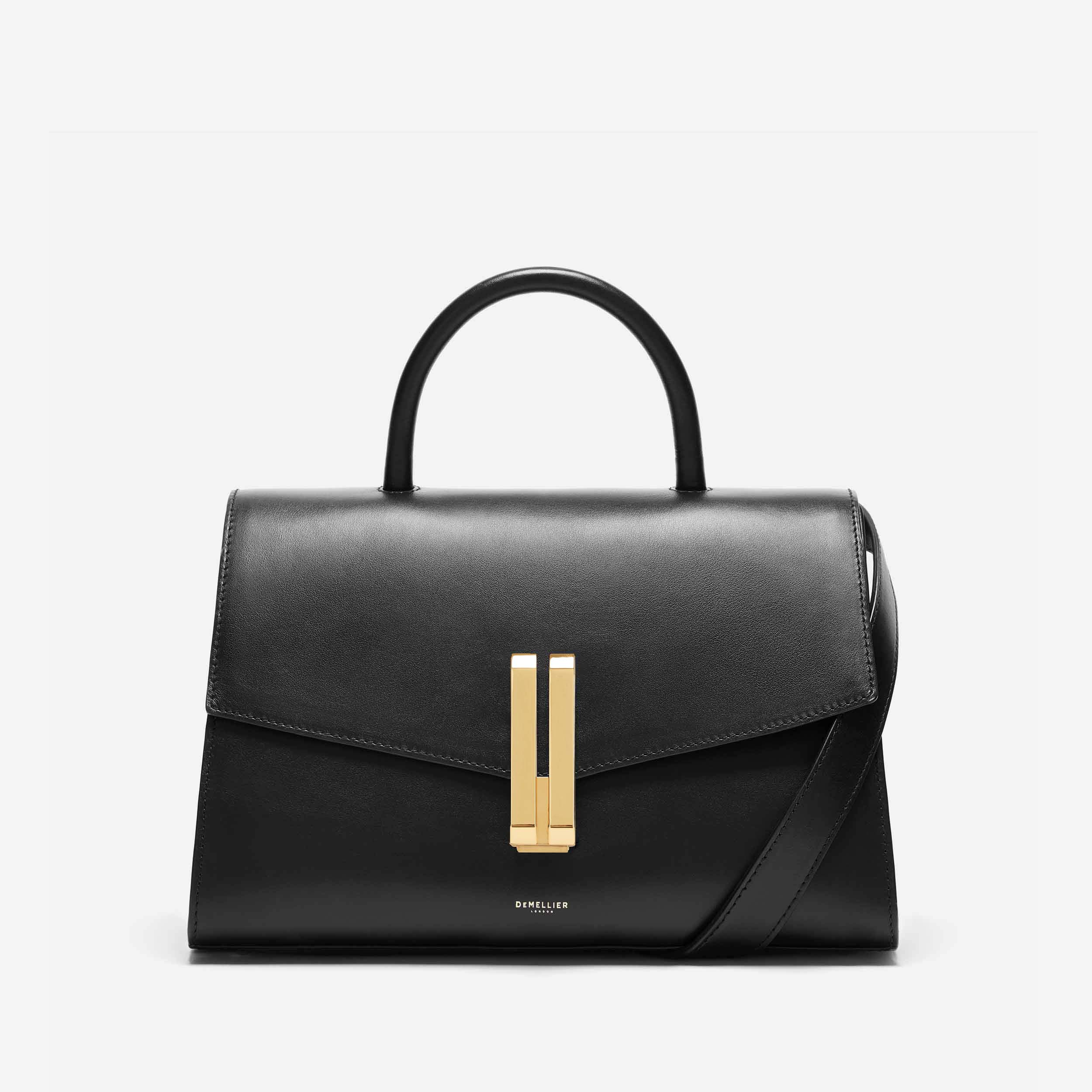 5. Dior Lady D-Joy Bag
Reinterpreting in a horizontal format the Lady Dior, an icon of the House symbolically associated with Lady Diana, the Lady D-Joy is an amazing choice for fall/winter. The Lady D-Joy bag captures the House's vision of elegance and beauty. Crafted in lambskin with Cannage stitching, it is enhanced by pale gold-finish metal D.I.O.R. charms embellishing its silhouette. Featuring one removable chain shoulder strap and another adjustable and removable leather shoulder strap, the Lady D-Joy bag can be carried by hand or worn crossbody as a daily companion.
Top handle bags will be super popular this season, as will be new interpretations of classic designs.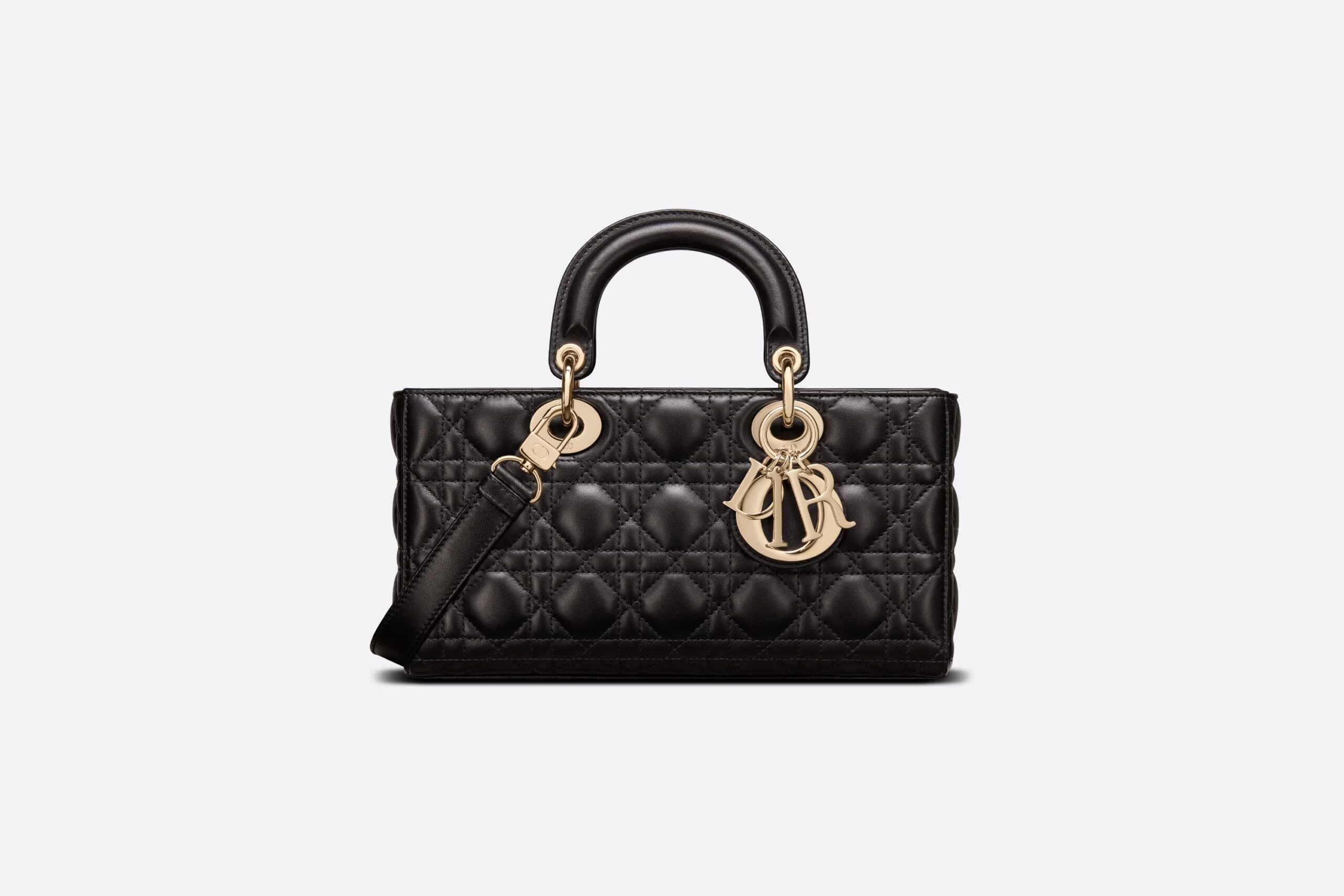 6. Saint Laurent Uptown Clutch
Clutches are a huge trend this season, and this is one of the chicest you will ever find! A classic clutch made with great materials and impeccable design, the Uptown clutch is a staple of the brand. Crafted in Italy from textured-leather, this 'Uptown' pouch has a sleek envelope shape with the iconic YSL gold hardware. 
It's the perfect companion for glamorous evenings when you want to travel light.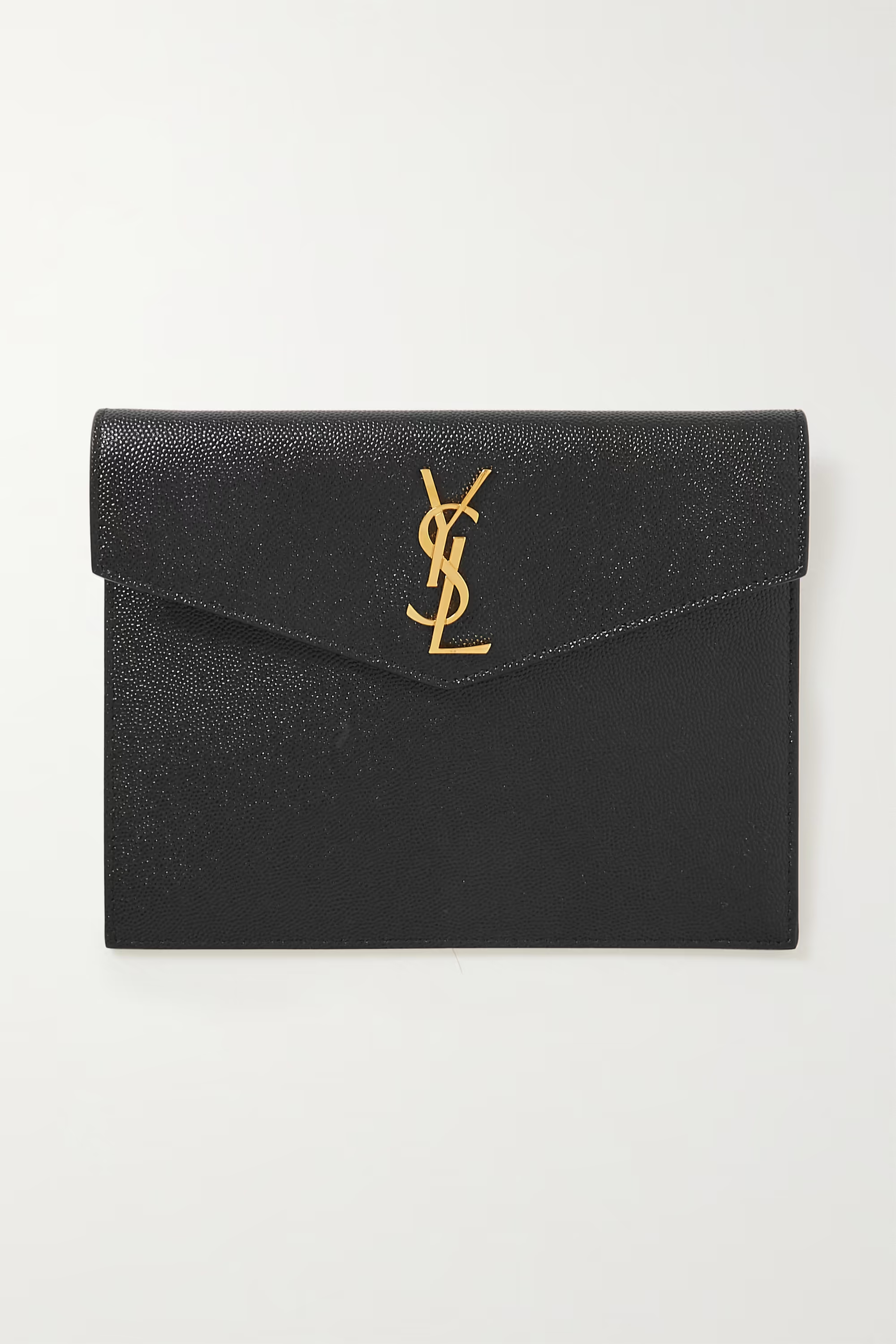 7. Ferragamo Hug Bag
The Hug Bag is the quintessence of an enduring legacy of craftsmanship and creativity. It is an emblem of modern elegance and unparalleled expertise, inspired by the emotional gesture of a timeless embrace. Representing the new Ferragamo this bag is soft but has a structured silhouette, it features Gancini buckles and a studded bottom.
Available in a few sizes and colors this bag is an amazing representation of the big bag trend that will be super popular this fall/winter.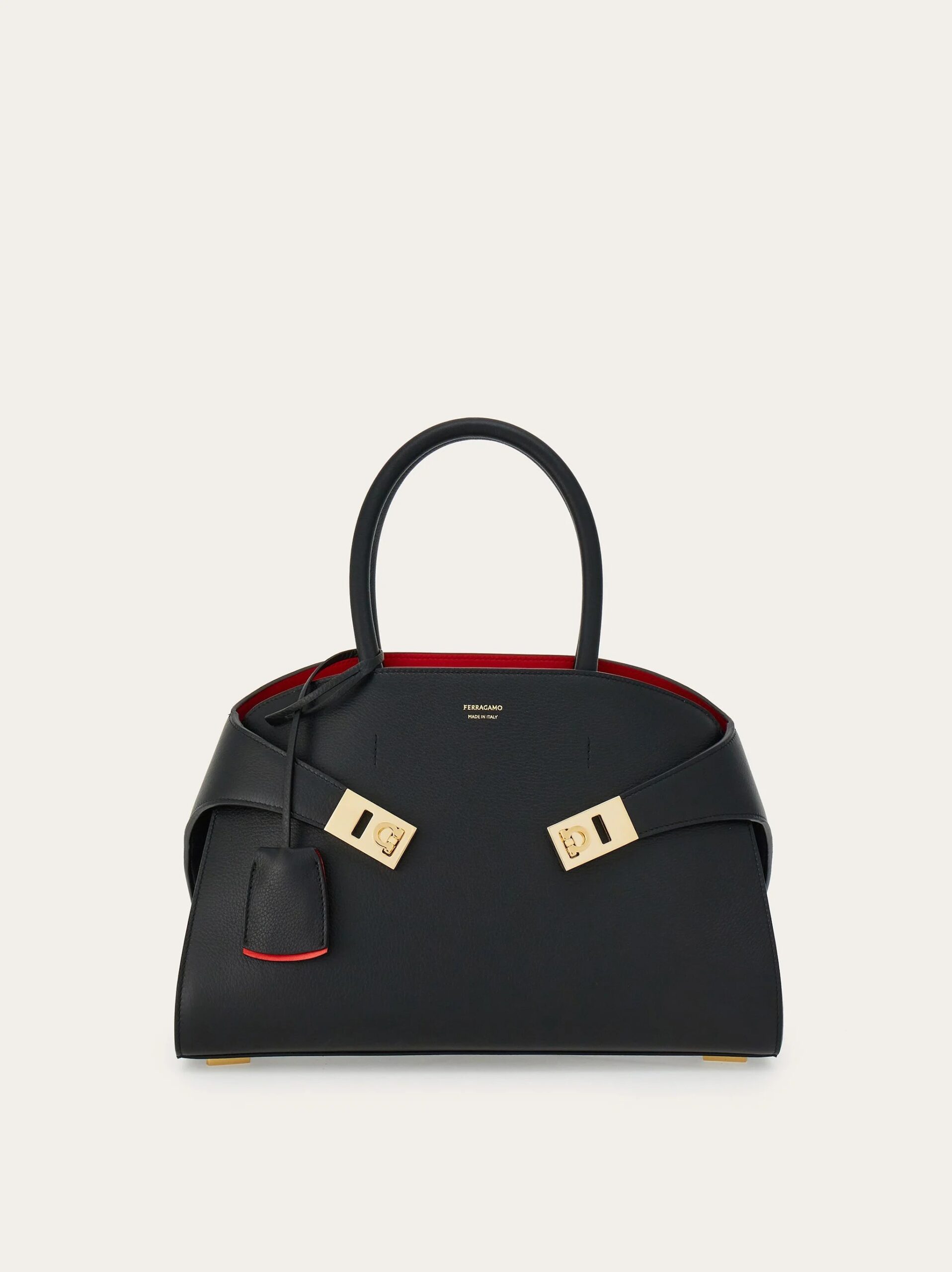 8. Paco Rabanne 1969 Chainmail Bag
An unique bag that you won't see everywhere, this Paco Rabanne purse is an icon. This is the miniature version of the 'Iconic 1969' style that feels just as modern and fresh today as when it debuted 50 years ago. It's made from high-shine gold-tone brass chainmail and has a 'PR' disc halfway along the strap.
Nothing could be more iconic for a party then a Paco Rabanne bag!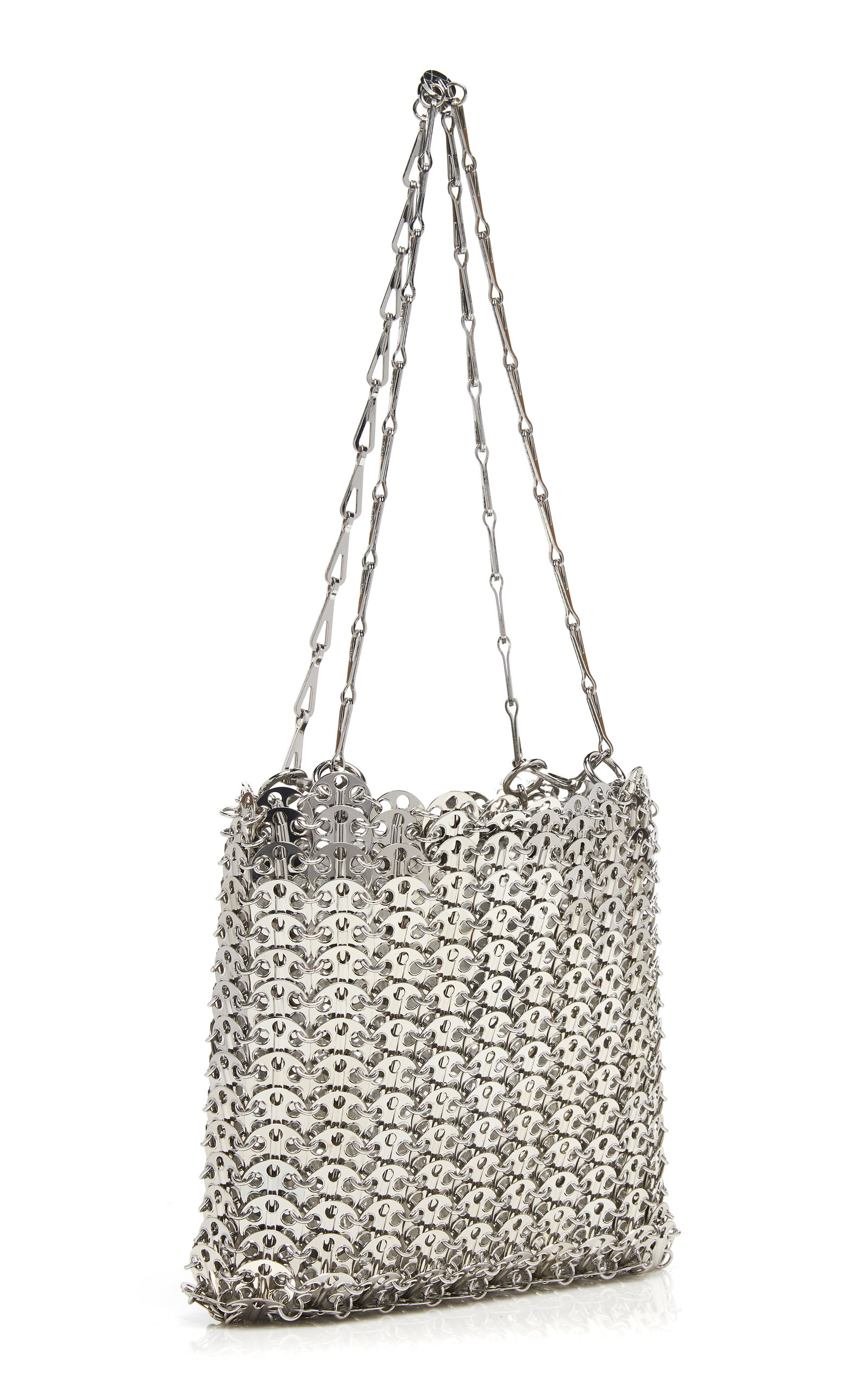 9. Loro Piana Pouch
This Loro Piana Pouch will be a staple all your life! The timeless pouch bag has earned its place on the pedestal of classic accessories. Loro Piana women' pouches are meticulously crafted in the finest materials and are an essential wardrobe staple to pair with any outfit. It is a super-versatile mini bag, styled with a shoulder strap so you can wear it by hand or crossbody.
The embodiment of quiet luxury, this pouch is elegant, practical and stylish and is an amazing choice for fall/winter.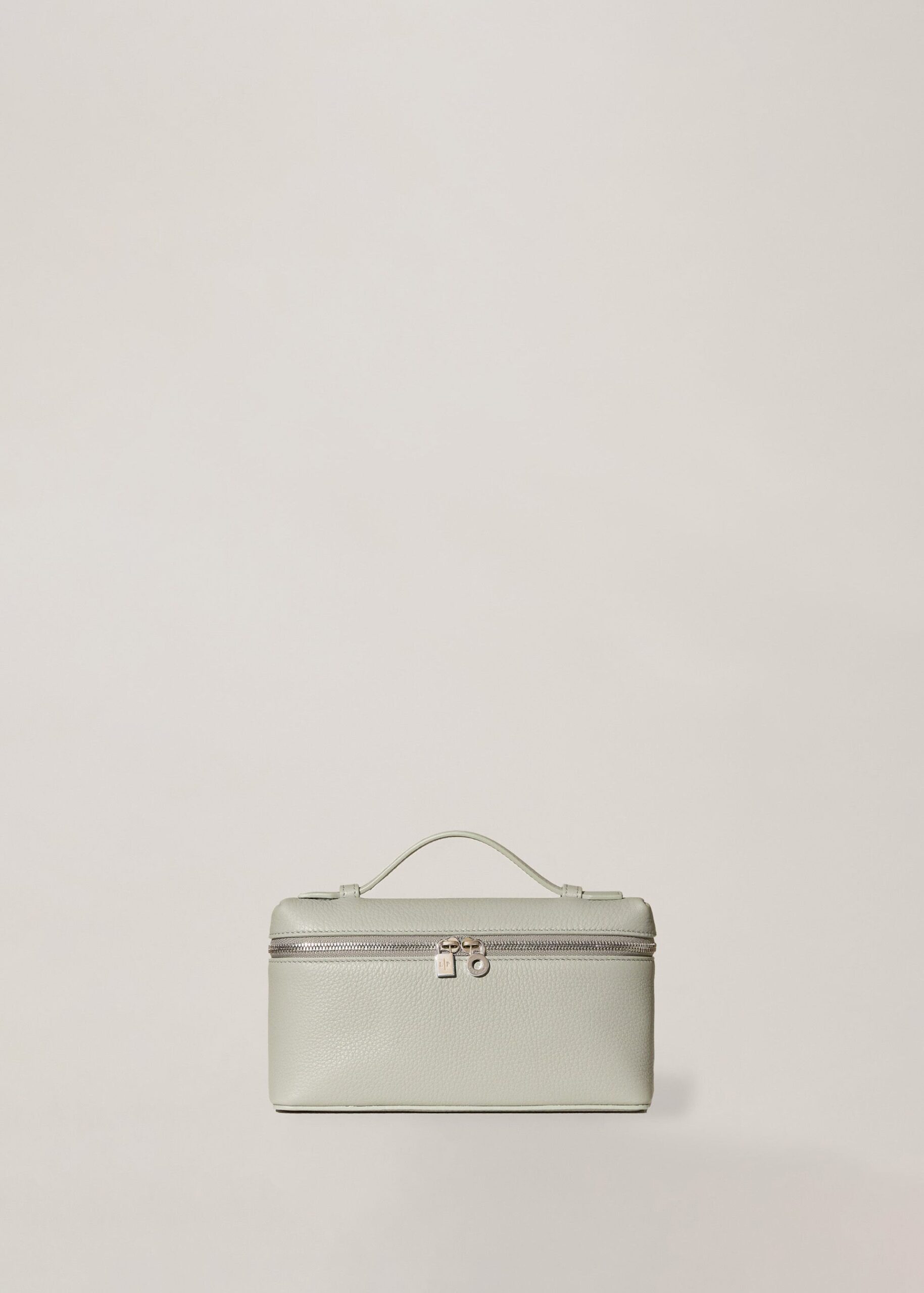 10. Givenchy Kenny Bag
One of the newest Givenchy bags it was introduced in Matthew Williams' spring 22 collection. The Kenny packs a punch in both statement and style. It is designed for both day and evening and is a beautiful representation of the brand's DNA. The Kenny is reported to be inspired by Kendal Jenner; the bag was seen the first time in her hand in a Met Gala after party. Crafted in Italy, Givenchy's Kenny shoulder bag is crafted of draped-effect leather with a removable 4G padlock and G Cube chain handles.
Chain bags are a big trend for fall/winter, and this is a great bag for the party season!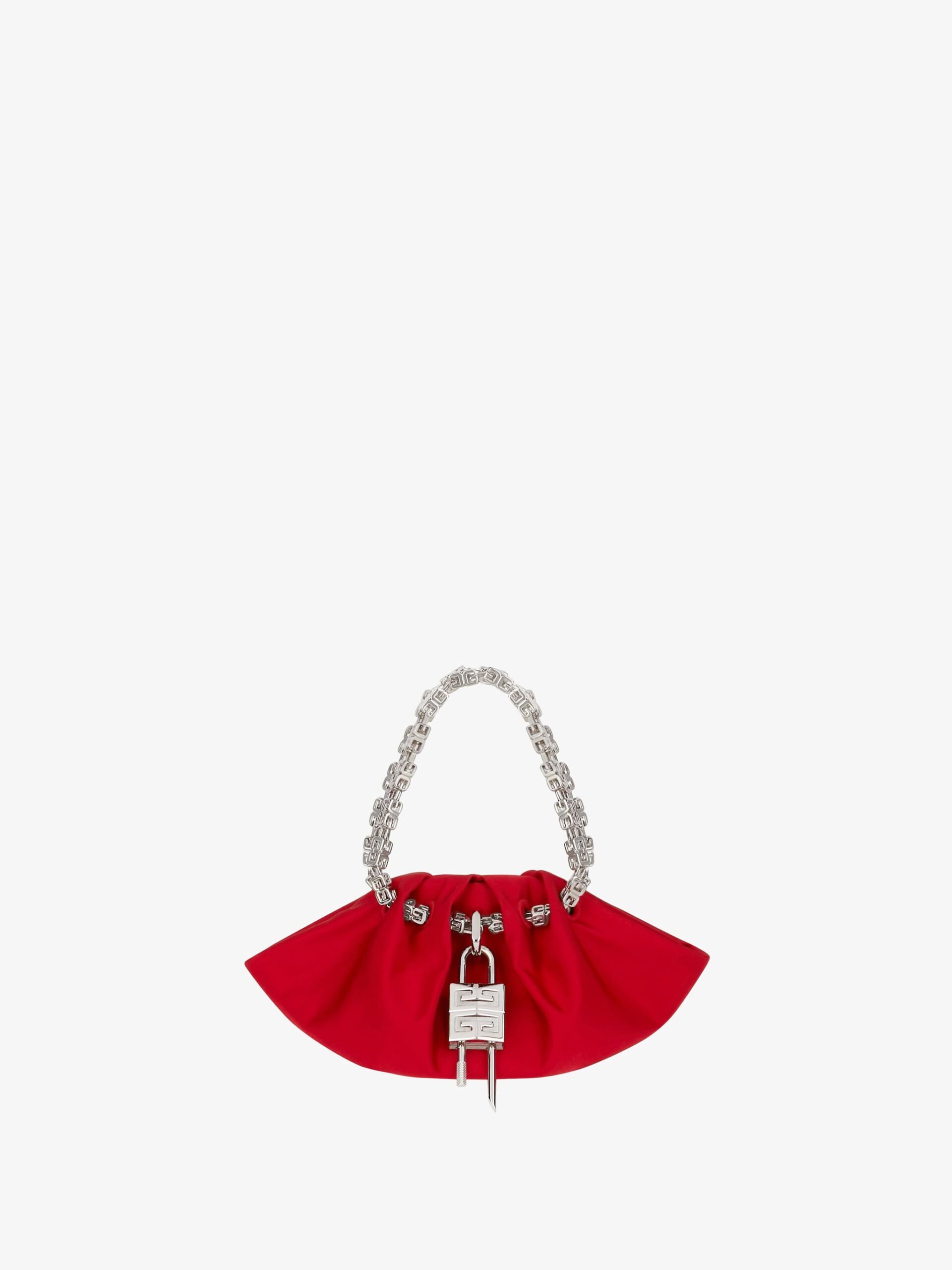 Hope you enjoyed The Trendiest Bags for Fall/Winter! Finally, check out the Top 10 Designer Bags to Buy in 2024!