Welcome to our list of the Top 10 Designer Bracelets That Will Never Go Out Of Style!
A designer bracelet is the ultimate accessory, it is the finishing touch to any outfit. And of course you don't want to spend your hard earned money on something that will go out of style in a few seasons. So here I'll show you 10 amazing bracelets that will forever be in style, I'm sure you will love them!
So, without further ado here are the Top 10 Designer Bracelets That Will Never Go Out Of Style:
Make sure to check out my post about The Classic Jewelry Pieces That Will Never Go Out Of Style!
1. Van Cleef & Arpels Alhambra Bracelet
In 1968 a four-leaf clover design was introduced, and 50 years later it remains emblematic of the famous brand. It was inspired by the quatrefoil motifs that are found on the Moorish tiles of the Alhambra Palace in Granada. The motif was also meant to function as a lucky charm — a tradition that stems from the Touch Wood rings introduced in 1924. It is as popular today as it was 50 years ago, proving the point that good design never goes out of fashion. A celebration of the Maison's creativity, its pure lines and distinctive beaded silhouette are brought to life with a broad palette of natural materials.
This is a classic investment piece that will never go out of style! It is also an amazing piece to pass on from one generation to the next.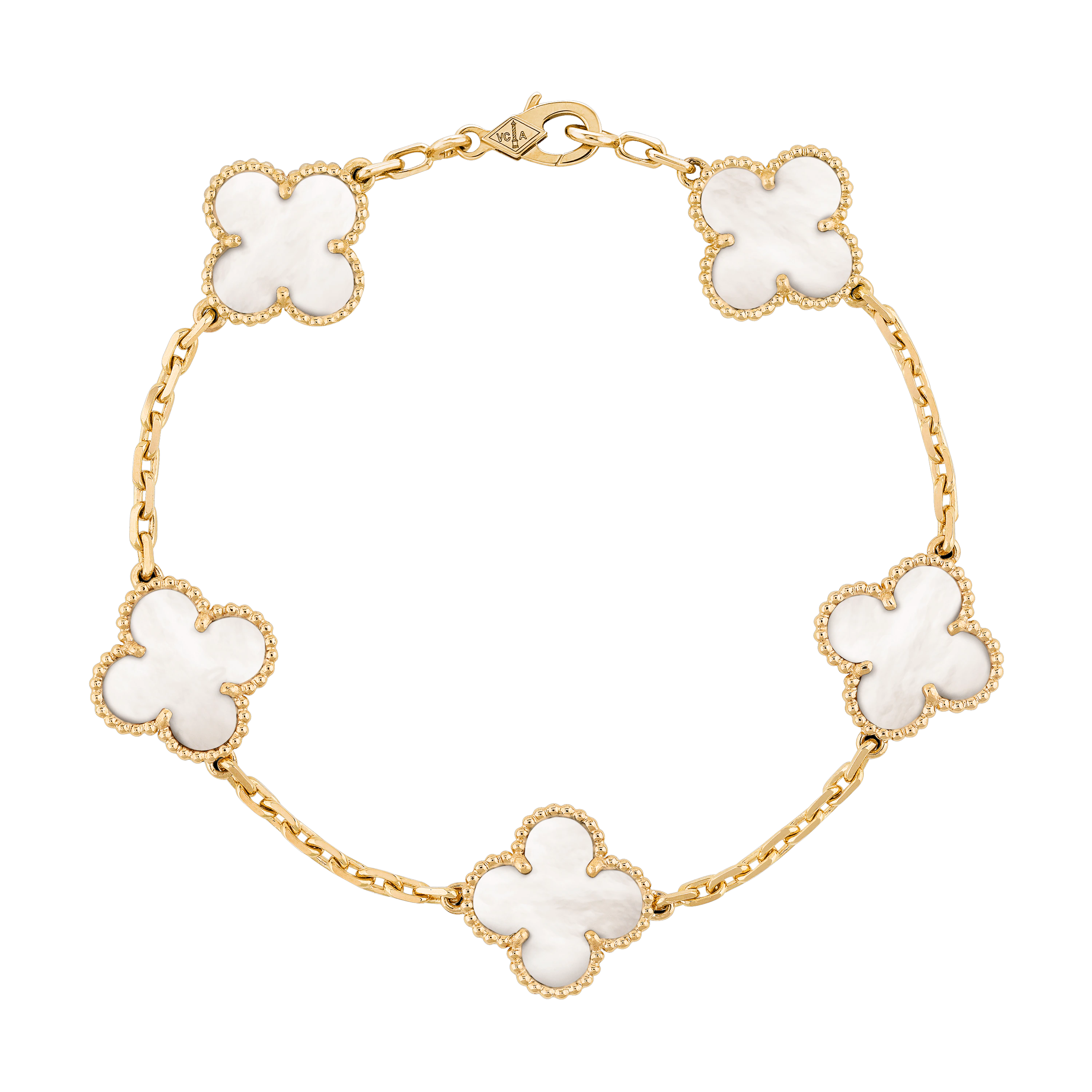 2. Cartier Love Bracelet
Italian jewelry designer Aldo Cipullo created the Cartier Love bracelet in the Cartier New York workshops in the 1970s. "Love symbols should suggest an everlasting quality" the designer said. Love is the ultimate expression of Cartier's design vision. Perfect clean lines and precise proportions meet in an oval bracelet formed of two rigid arcs that must be screwed together using a special matching screwdriver. With its unique locking mechanism, it shows that love is not to be taken lightly. A symbol as strong as the eternity ring itself, the 'Love' bracelet has been, for more than 40 years, a token of love and attachment.
According to Rebag, the now-iconic Cartier Love bracelet holds 97% of its retail value on the resale market. Making it a must-have Cartier piece.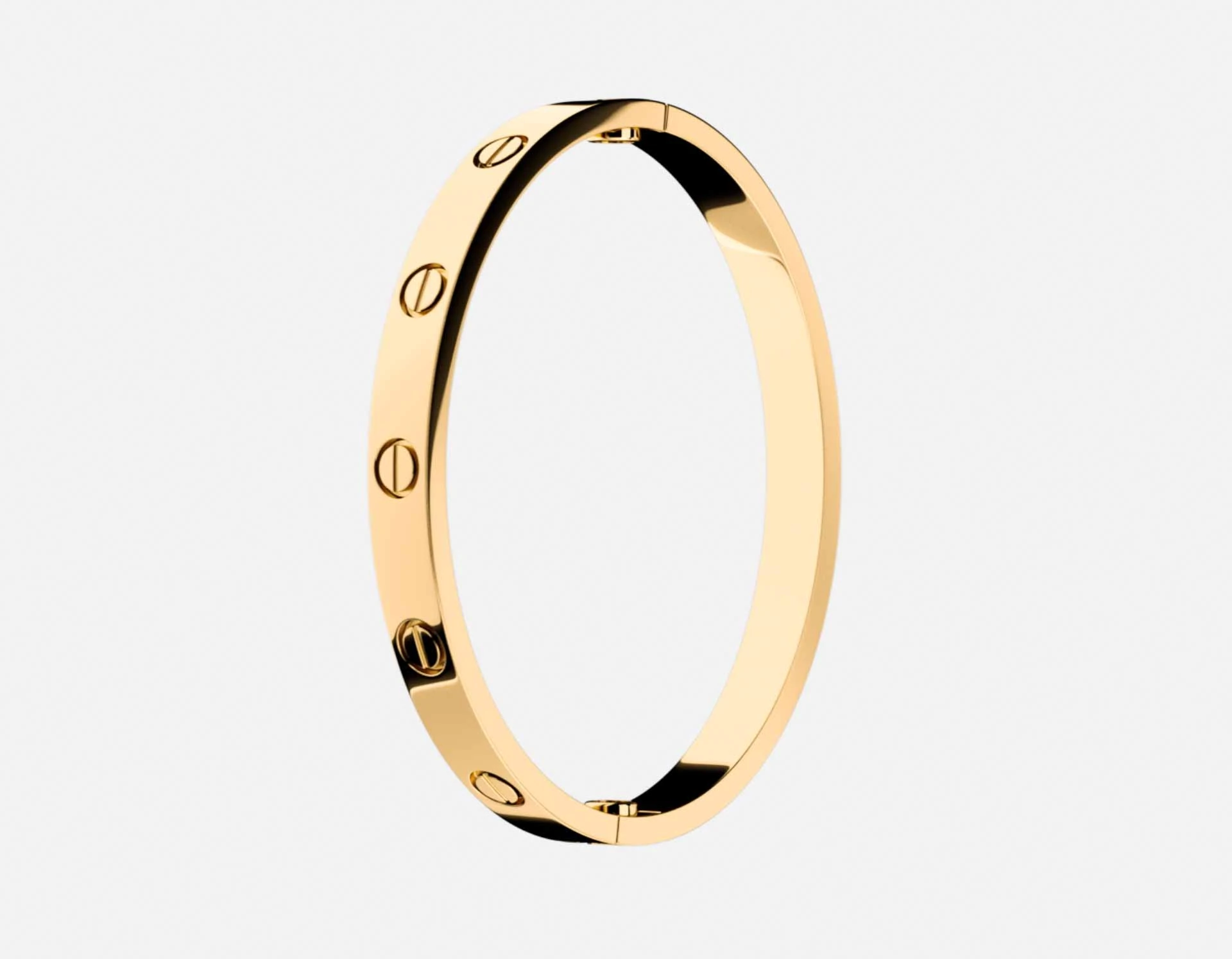 3. David Yurman Cable Bracelet
Founded in the 1970s, David Yurman is a relatively young brand, however, the brand remains iconic within the jewelry market. In 1983, David Yurman introduced his signature cable bracelet, which quickly became an icon in the jewelry industry. Today, these bracelets continue to hold onto their value on the resale market.
A jewelry staple for almost 40 years, the Cable Bracelet is a great way to start your jewelry collection. It is the least expensive item on this list.
4. Chaumet Bee My Love Bracelet
A graphic jewelry reinterpretation of the honeycomb, Bee My Love offers a modern take on the imperial symbol of the bee.   Feminine and classic the Bee My Love collection features rings, necklaces and bracelets, each one as elegant as the last. Available in yellow gold, rose gold and white gold, there are also beautiful diamond adorned variations. They also stack perfectly so you can mix and match freely.
An elegant, minimalist and classic designer bracelet, this is one you will love your whole life!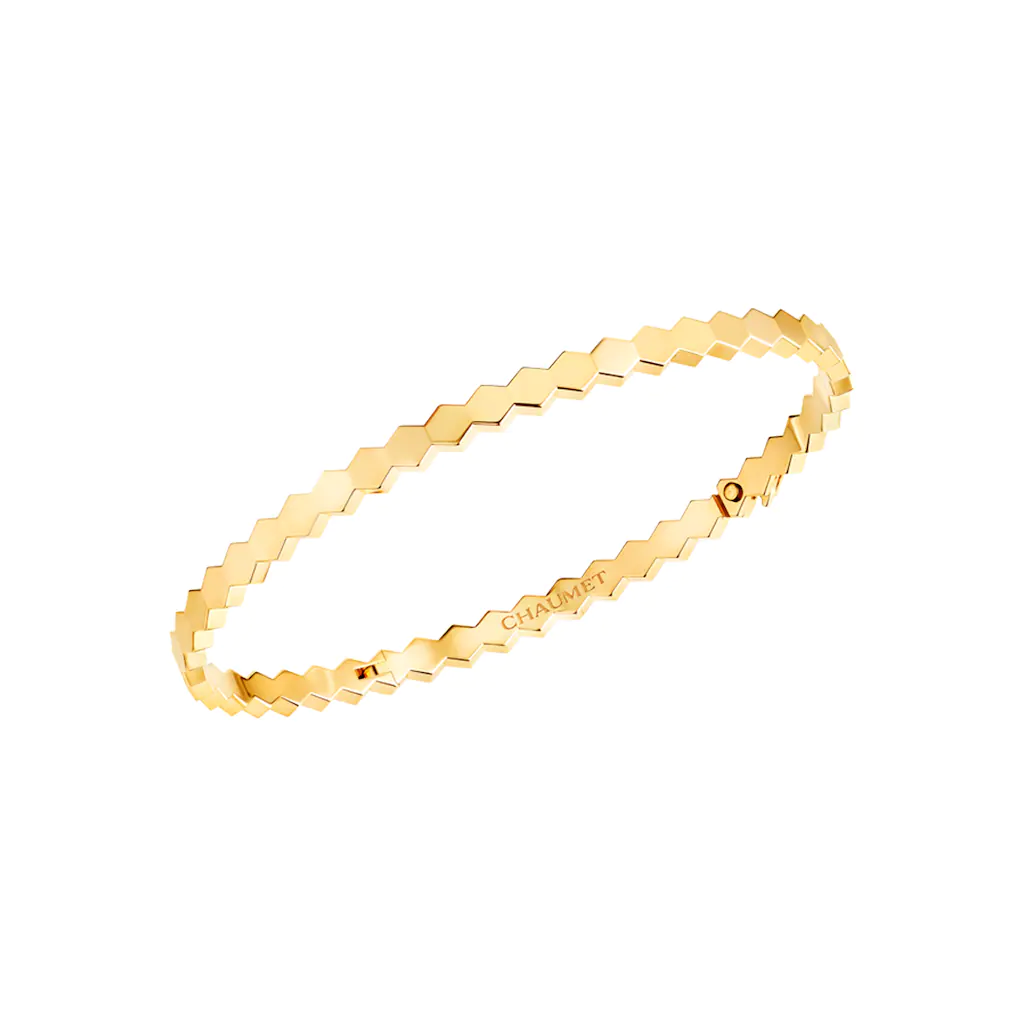 5. Tiffany T Wire Bracelet
The bracelet's "T" motif embodies an elegant aesthetic. As multifaceted as it is iconic, the Tiffany T collection is a tangible reminder of the connections we feel but can't always see. The Tiffany T collection is marked by a sleek T motif, a signature House code. There are multiple colors, models paved with diamonds and in different sizes, so you can pair them for an amazing stackable collection. Marked by the perpendicular lines of the letter T — for Tiffany, of course — the Tiffany T collection incorporates the T in a number of bracelets, earrings, and more. 
According to Rebag the T Wire bracelet is a good investment. It averages 87% of their retail value on the secondary market.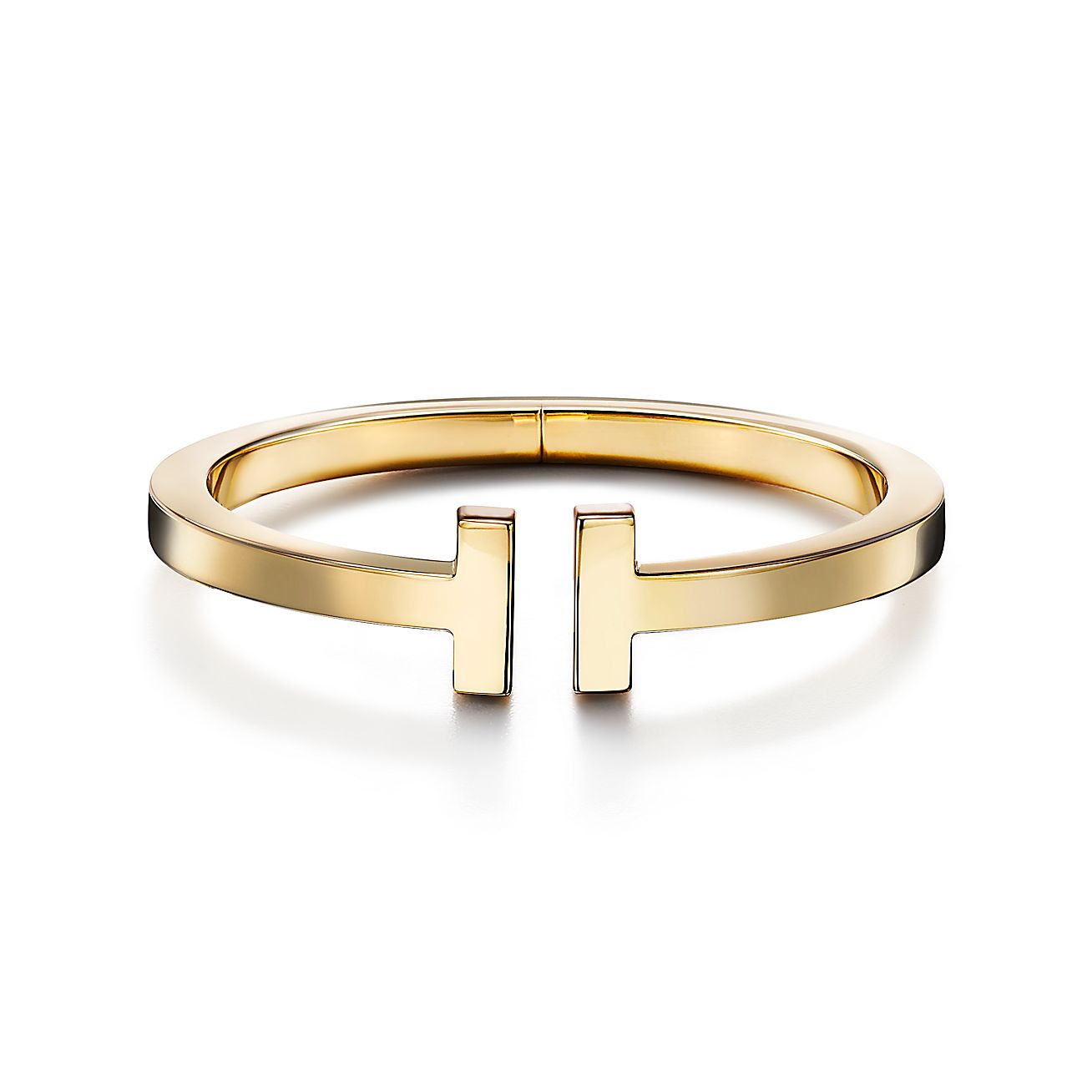 6. Cartier Juste Un Clou Bracelet
In the 1970s, the New York-based designer Aldo Cipullo followed the success of the Cartier Love bracelet with another piece of jewelry inspired by everyday hardware: the Juste un Clou bracelet, which translates to just a nail. Juste un Clou combines the functional inspiration of the Dada art movement with the audacious essence of '70s New York. Relaunched in 2012, it instantly imbued today's modern spirit with its striking nail-inspired silhouette and pure lines. Available in a multitude of gold and diamond-adorned variation, this style touches everything from classic bracelets and rings to eccentric cufflinks and tie pins. 
Juste un Clou breaks through conventions with its unapologetic minimalism, asserting the essence of its wearer.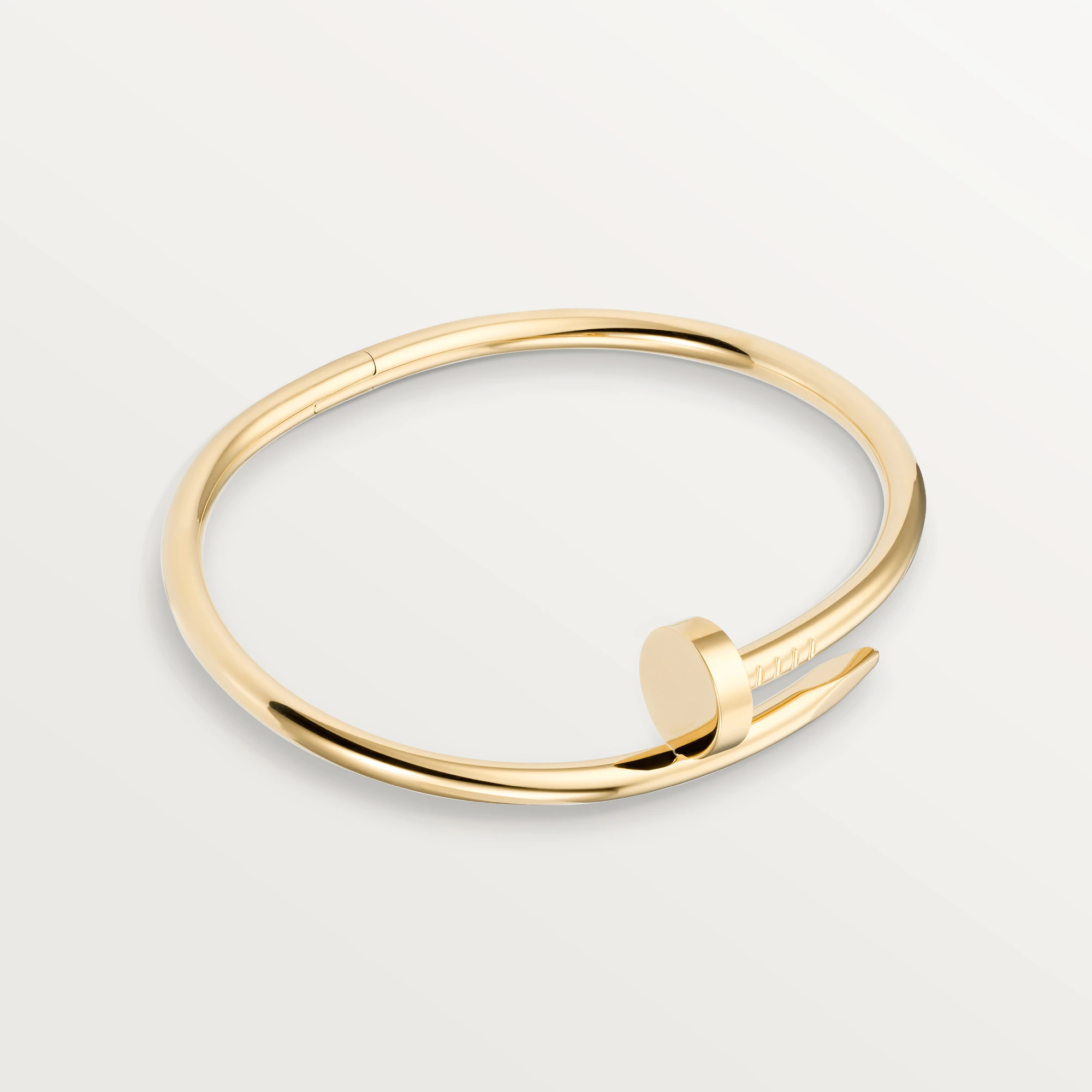 7. Tiffany & Co Elsa Perretti Bone Cuff Bracelet
The legendary model, Halston muse, and designer created the now-iconic Bone Cuff Bracelet in 1974. Peretti began her career at Tiffany's in 1974, and five years later became the firm's principal designer. Her silver pieces had the desired effect of attracting a younger clientele, who wanted amusing jewelry at more affordable prices. Inspired by her visits to a Capuchin crypt in Rome and the undulating lines of Antoni Gaudí's Casa Milà in Barcelona, the Bone Cuff comes in a number of precious metals. The sublime asymmetry and sensuous contours of the Bone cuffs have an ergonomic quality that makes them one with the body.
According to Rebag's Clair Report, the bracelet retains an average 102% of its retail value — a sure thing for resale. This is a timeless investment piece!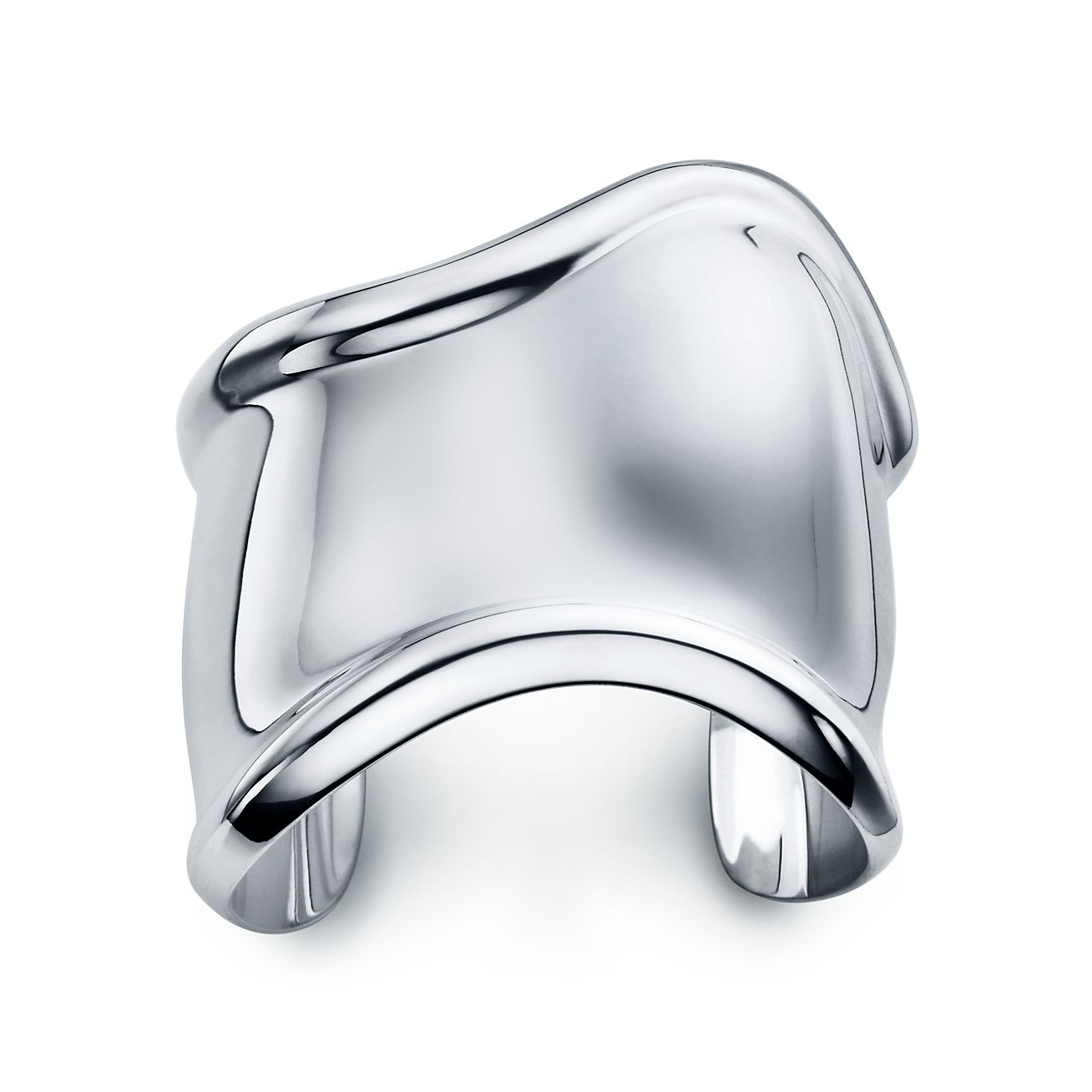 8. Chopard Happy Hearts Bracelet
Chopard says their core values have always been generosity and caring for others, and therefore they are a jewelry house with a big heart. A perfect combination of Chopard's talisman heart and emblematic moving diamonds, the Happy Hearts collection is designed for big-hearted women. There are bracelets with different stones, colors and sizes, all carrying the iconic design of the collection.
This is a fun and stylish bracelet that will always be chic.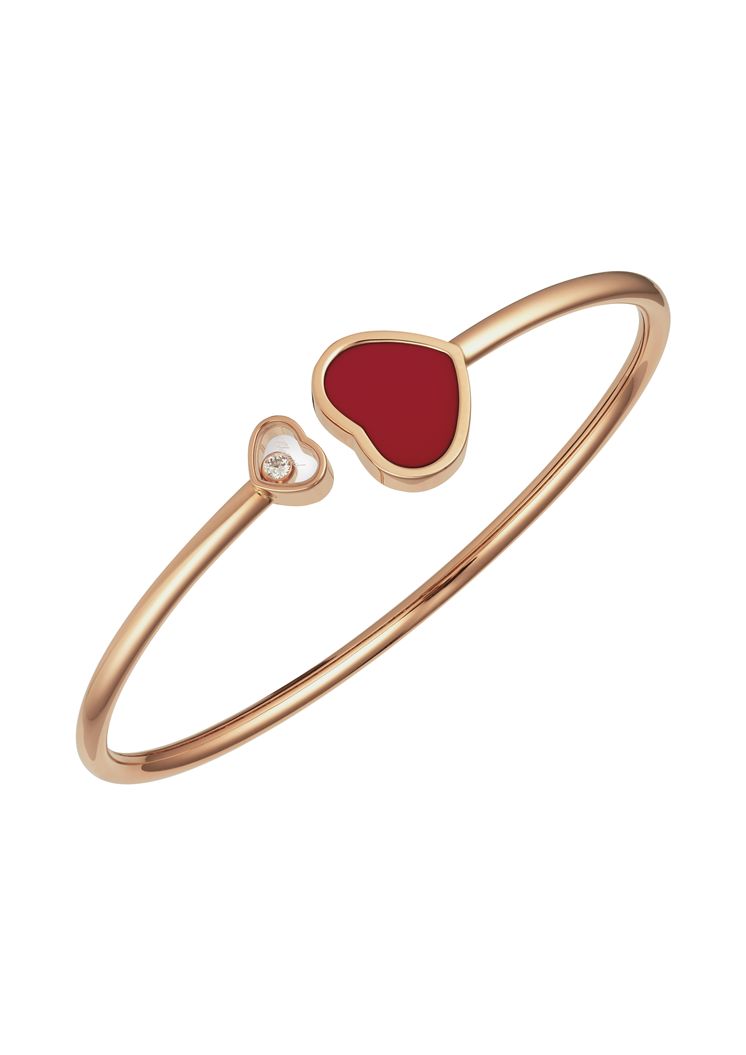 9. Tiffany Lock Bracelet
Inspired by the power of togetherness and inclusivity, Tiffany Lock is a bold and visual statement about the personal bonds that make us who we are. Designed to be worn by all genders, the Tiffany Lock bangle features an innovative clasp that echoes the functionality of a padlock, an important motif from The Tiffany Archives. The Tiffany artisans took over a year to develop this new closing mechanism, that is now the symbol of the collection.
This bracelet is a new launch of the house, but I'm betting it will be a forever icon!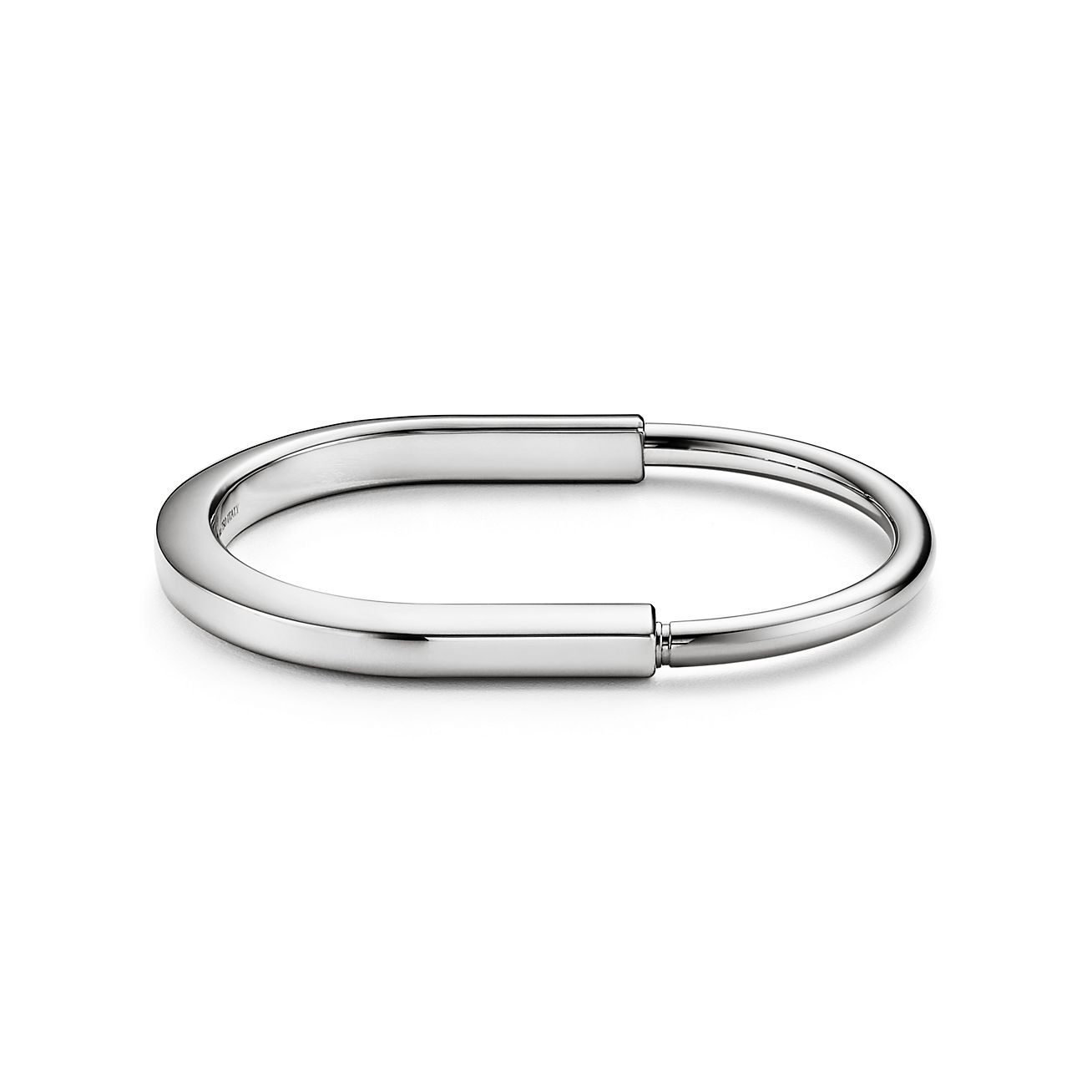 10. Bulgari Serpenti Viper Bracelet
An ultra-modern interpretation of Bulgari's icon the Serpenti Viper bracelet is a classic piece of the brand. The bracelet enchants with the stark simplicity and sleek sensuality of its hypnotic design. A blend of sinuous shapes and geometric flair, the bracelet coils around the wrist with the essential beauty of its unmistakable scales. 
Available in different models paved with diamonds, in solid gold or silver, a Serpenti Bracelet will always be in style.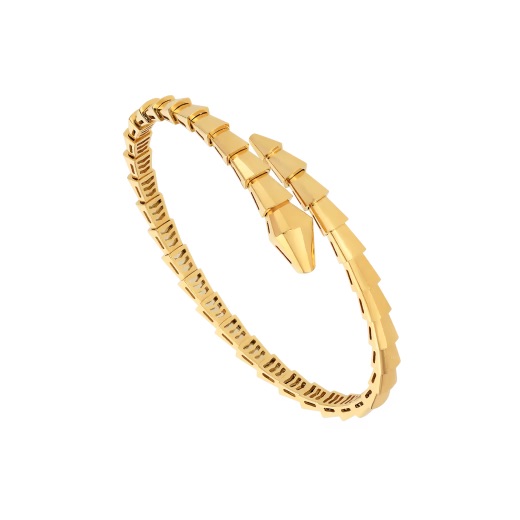 Make sure to check out my post about The Classic Jewelry Pieces That Will Never Go Out Of Style!