Welcome to our list of the Top 10 Highlights of New York Fashion Week Spring/Summer 23!
New York fashion week is over, so it is time to see what the best shows were! Showing collections for spring/summer 2023 the runways were filled with summer dresses, loud colors and sparkles, all the must-haves of the warmer seasons. And stay tuned to my channel because this month I'll be bringing you the best collections from Milan and Paris fashion weeks!
So, without further ado here are the Top 10 Highlights of New York Fashion Week Spring/Summer 23:
Carolina Herrera
Designer Wes Gordon present his best collection yet for Carolina Herrera, he put his take on the classic DNA of the brand. Gordon said: "The key is to just embrace making beautiful, happy clothes and not apologize for that. That sense of joy is what our clients come to us for." The iconic Herrera look was present in the full skirts, ball gowns and striped blouses. Beautiful floral prints also marked the collection, in mini, midi and maxi lengths.
Elegant, happy and very Herrera, this collection proves that Wes Gordon is the right choice for the brand.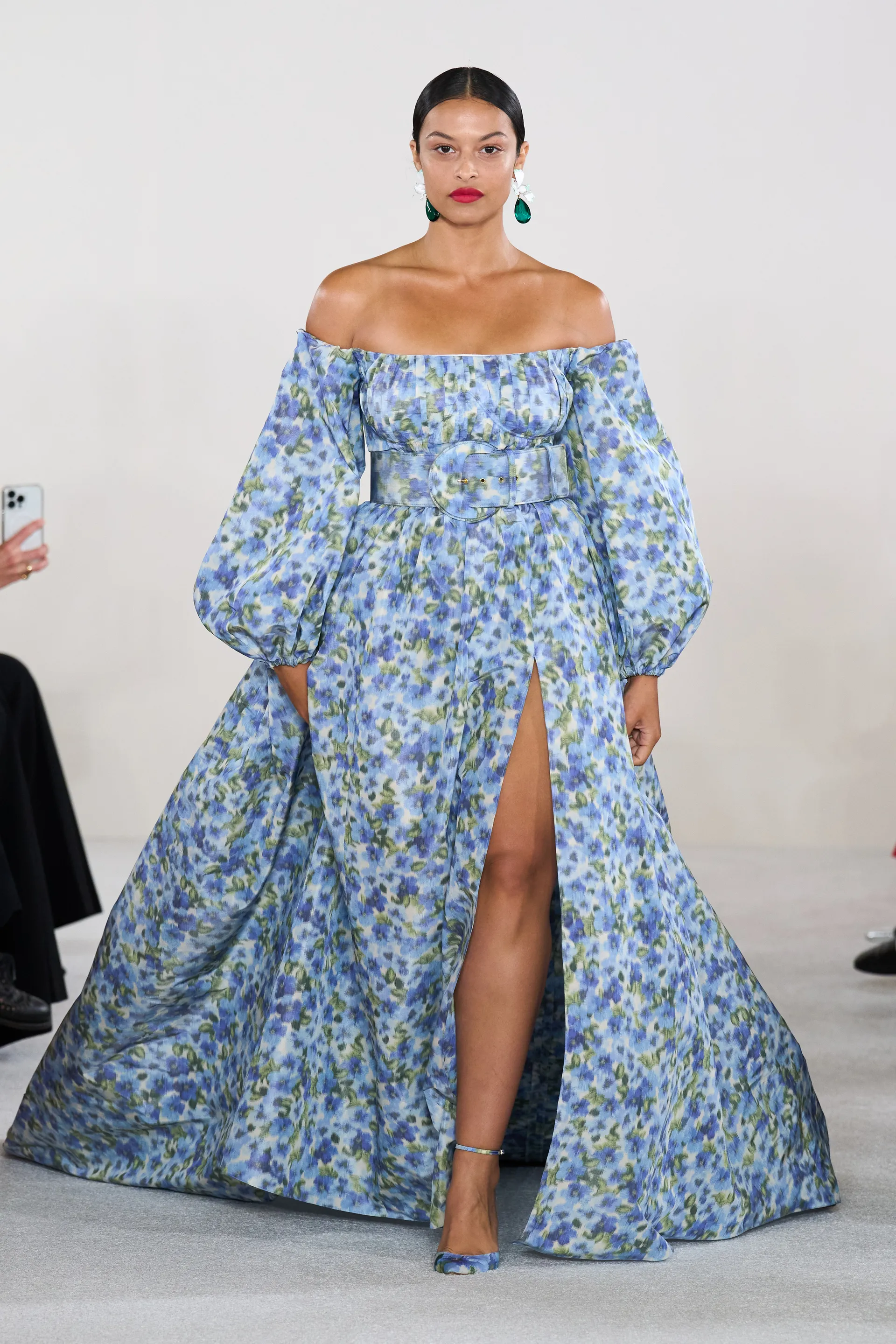 Tom Ford
Always one of my favorite shows from New York fashion week, Tom Ford did not disappoint. He showed a collection referencing his years as Gucci's creative director and then Yves Saint Laurent, with lingerie, shear fabrics and metallics. There were also the party wear and sparkly garments we saw in his latest collections.
Tom Ford is sticking to what he knows and presenting us a stunning, sexy and fun collection that will be a success next spring!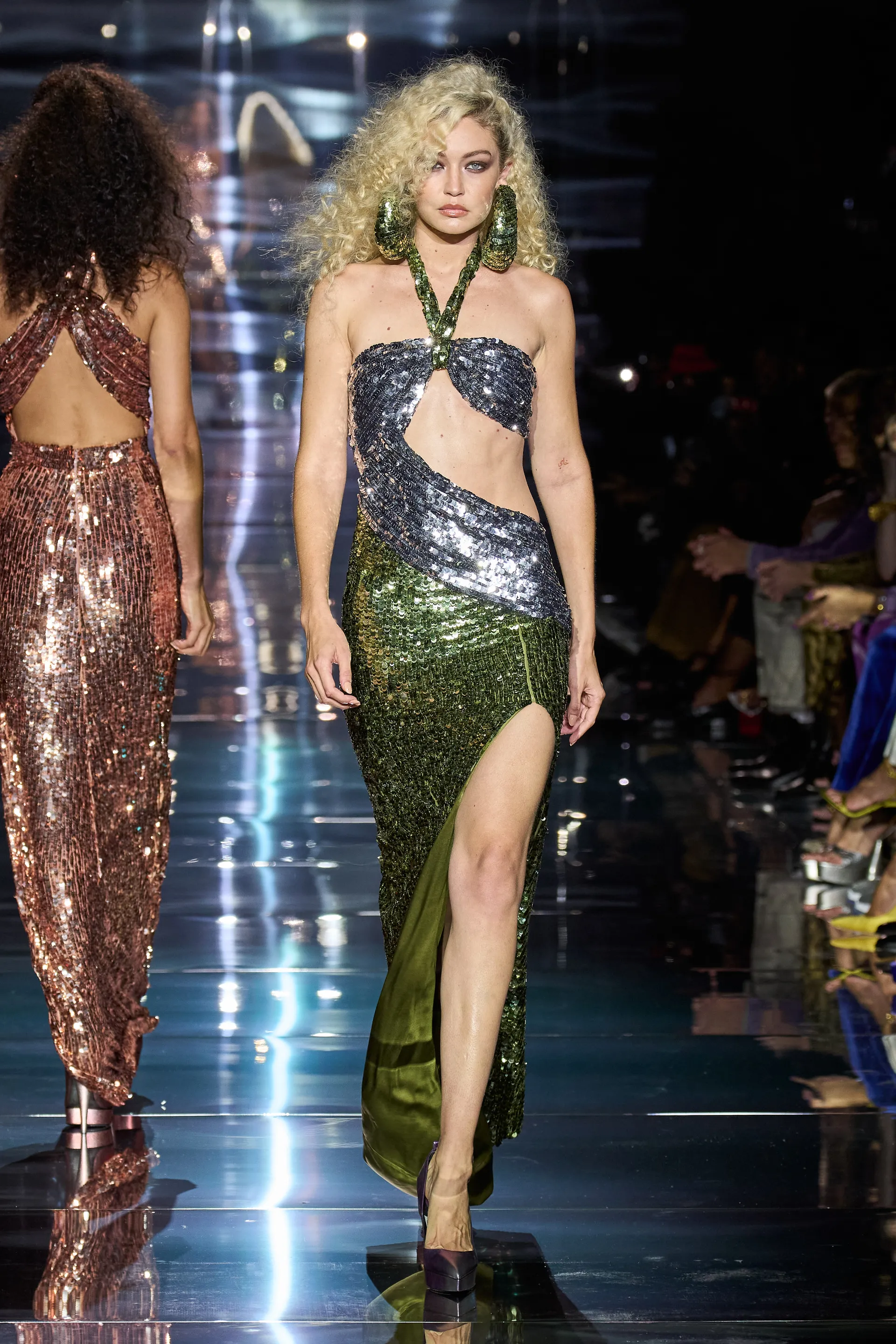 Brandon Maxwell
Inspired by 90's and early 2000's fashion, the designer showed a collection of glamorous but relaxed garments in a muted pallet. Layering strap maxi dresses over t-shirts and catsuits over tank tops, this was a collection of contrasts. He showed denim overalls and sequined skirts, and his flower printed dresses were my favorites.
Who said you can't be comfortable in glamorous dresses?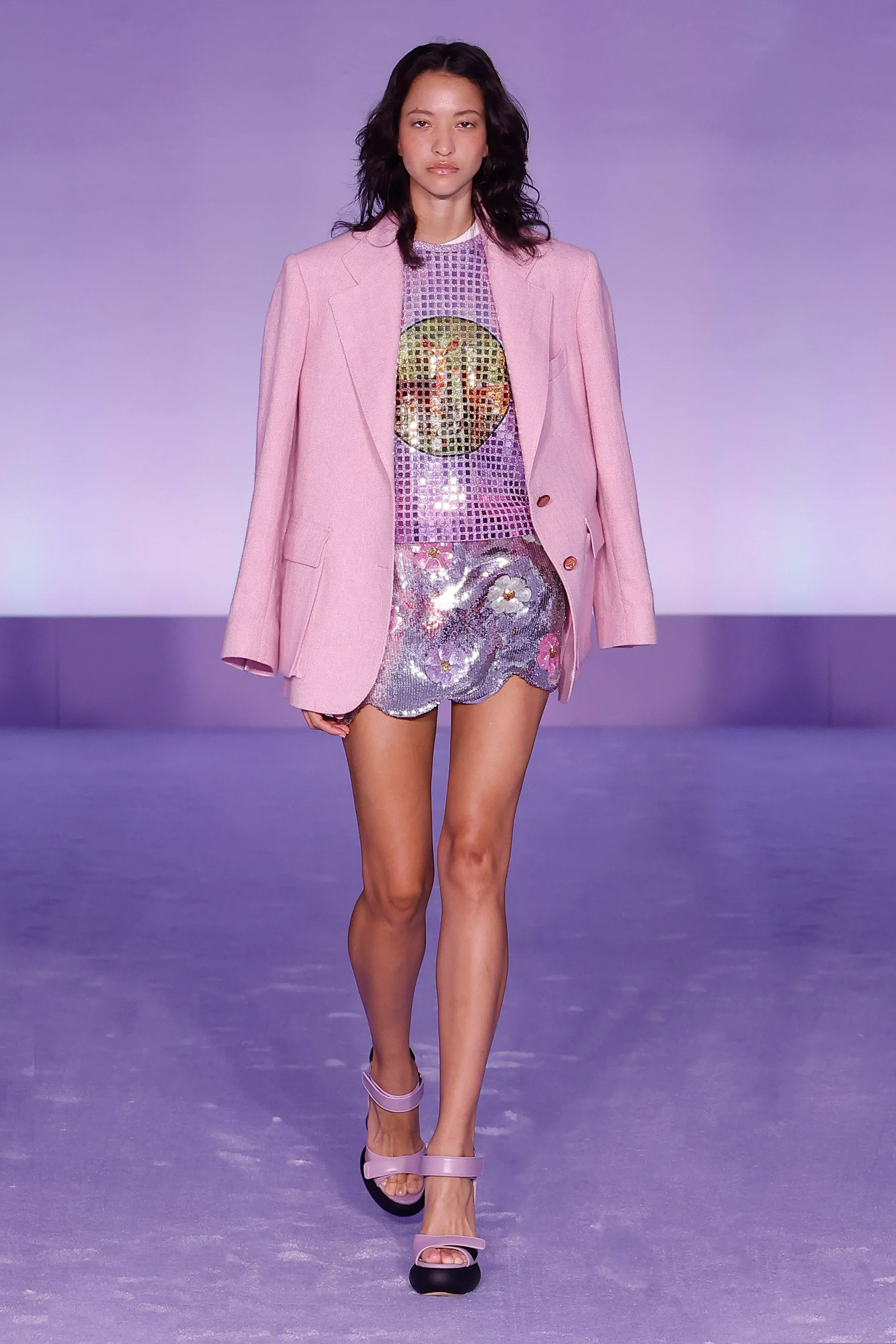 Prabal Gurung
Prabal Gurung's spring/summer collection was for going out and partying, all in bold colors, neon and flowy dresses. The message of the show was be unapologetically yourself, be loud and be seen. It was a celebration of individuality, with shear dresses, ruffles, corsets and sequins.
It was a fun over the top collection, different from what Gurung has been offering, but I have to say I'm here for it.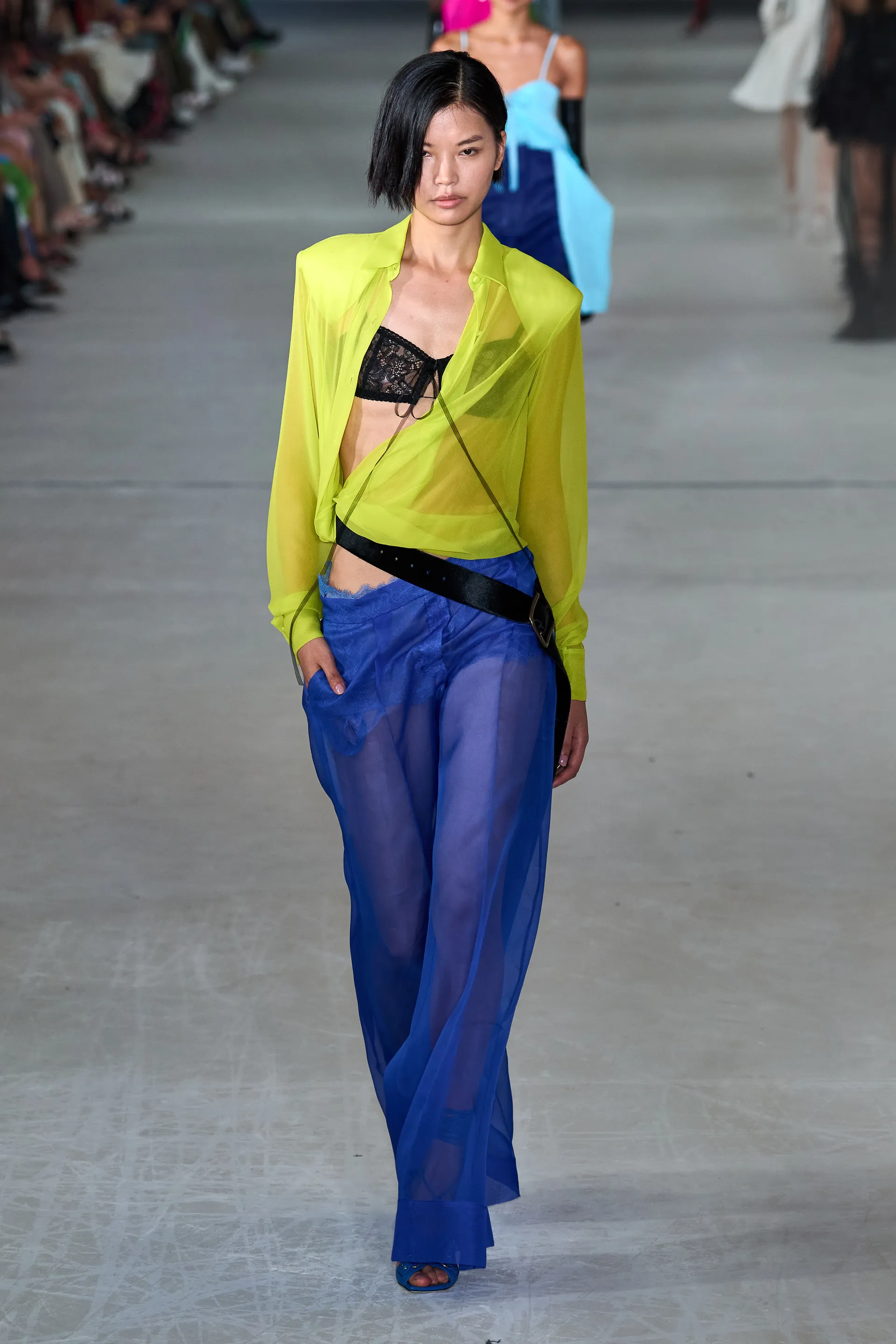 Michael Kors
For spring/summer 23 Kors was inspired by the 70's, American designers like Halston and Studio 54, all with his own elegant style. Kors showed his classic tailoring in bold colors with full suits, blazers and trouser. Full sequined gowns were also of note, showing trough the disco inspiration.
Elegant dresses and separates showed what Michael Kors is all about, beautiful and simple elegance for chic women.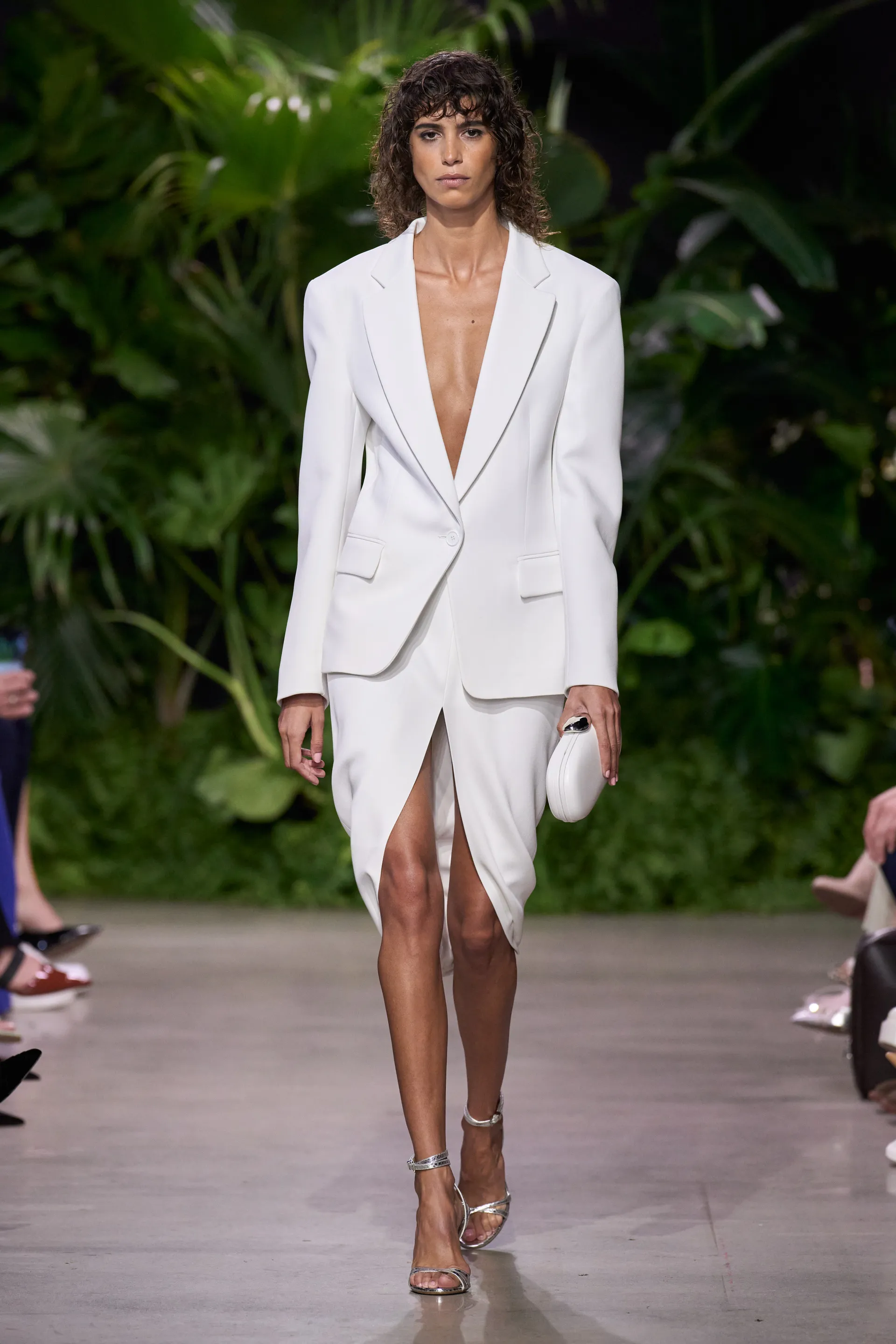 Proenza Schouler
Celebrating 20 years since the brand's founders Jack McCollough and Lazaro Hernandez made their fashion debut, they presented a collection inspired by Latin America, nature and joy. McCollough said: "We're just talking about the idea of energy, of joy, of sensuality; these things that sometimes we feel are lost in our lives, to be honest, and we're trying to find a way to get them back,". The collection showed crochet separates, lace dresses, long coats and polka dot patterns.
Some of the standout looks featured bell sleeves and hemlines, bringing joy to the fashion world.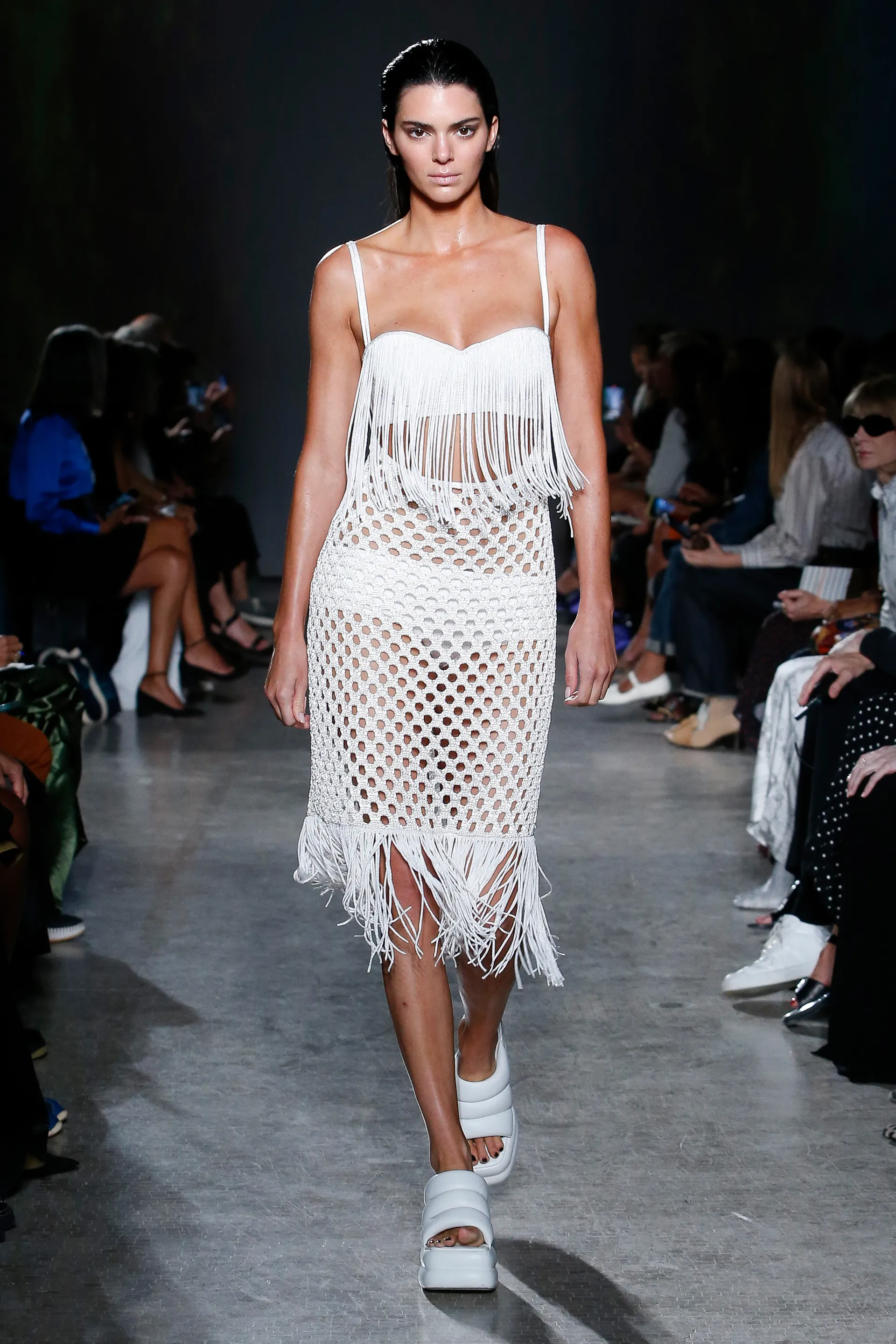 Area
A brand that is all about sculptural and unique garments, Area did not disappoint with their Spring/Summer collection. The NYC based brand showed looks featuring spikes, crystal bows and origami-esque folds. These are not fit for everyday wear, these are the dresses you'll see on editorials, music videos and perhaps an award show, they are basically works of art.
This collection is so unique it definitely deserves a spot at the Top 10 Highlights of New York Fashion Week Spring/Summer 23!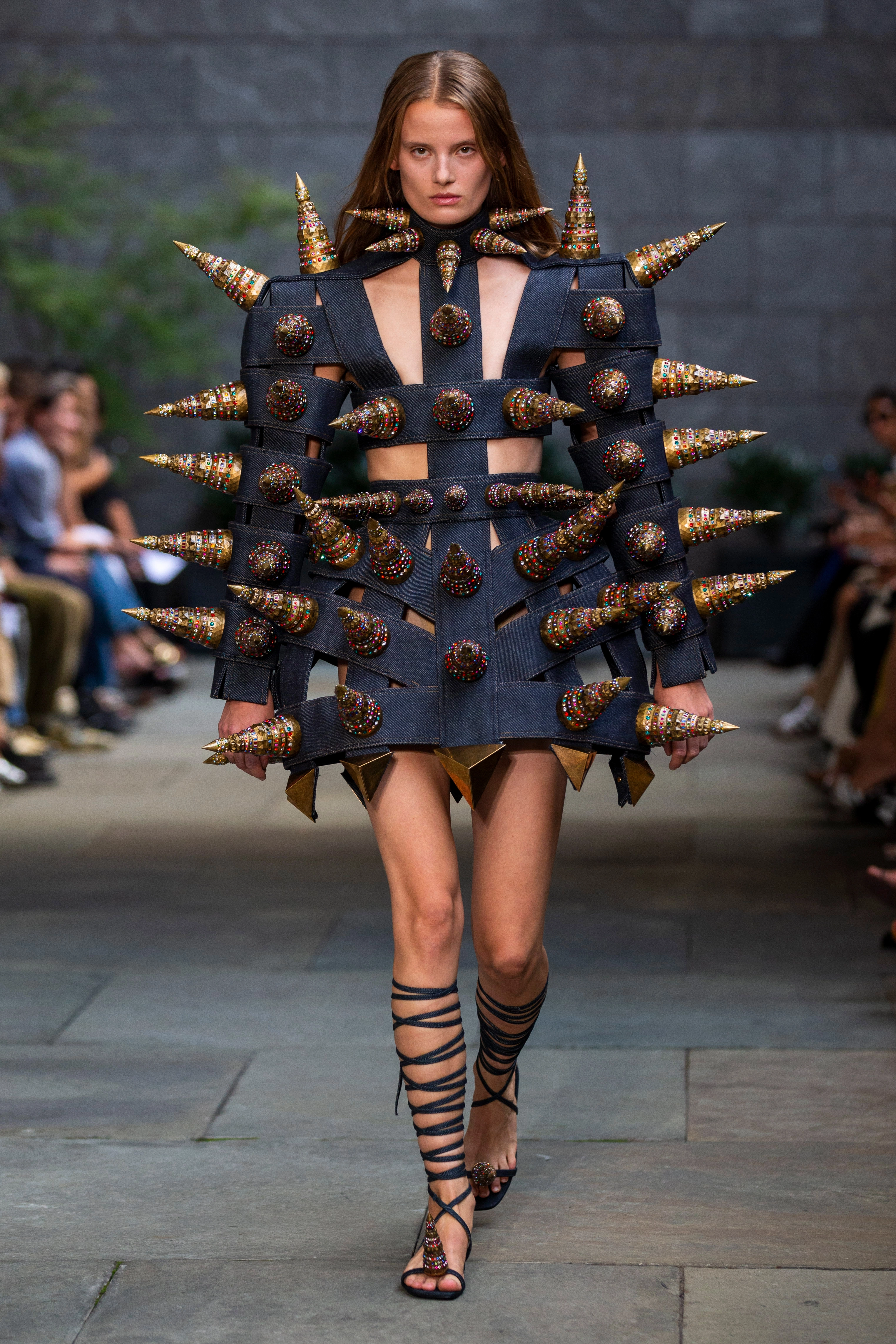 LaQuan Smith
The LaQuan Smith show was all about texture and color, and of course the characteristic sexy style of the brand. Glamorous, sensual and over the top, he presented mini dresses with cut-outs, shear maxi dresses with puffer jackets and low-rise trousers with matching bralettes. Sequined and sparkly dresses were also of note, I bet we'll see them on red carpets when time comes.
A collection that was fun and sexy, in other words, exactly what we expect from LaQuan Smith.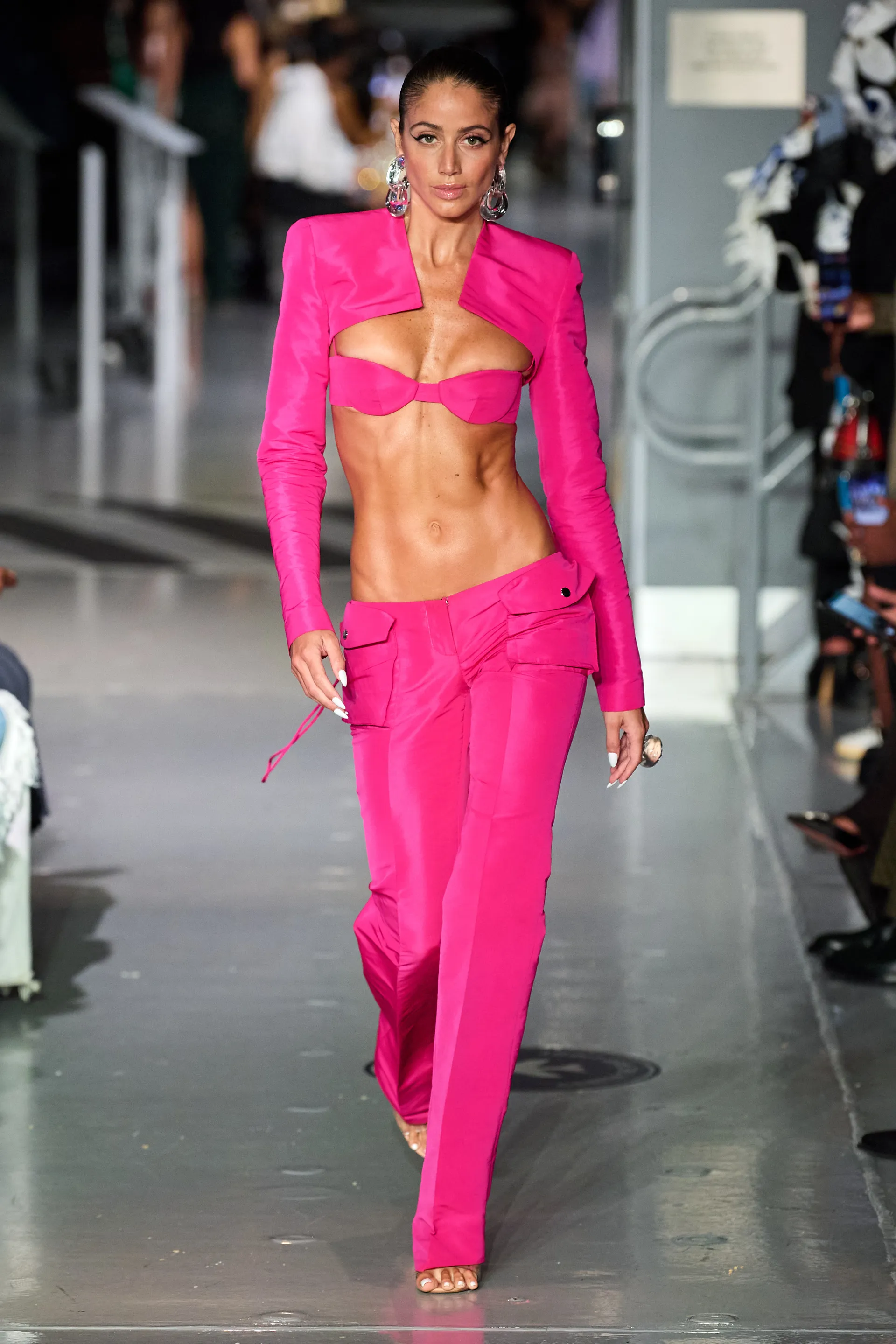 Altuzarra
Joseph Altuzarra was inspired by two books written on the 1960's, The Teachings of Don Juan by Carlos Castaneda and Desert Solitaire by Edward Abbey, both focused on mysticism and nature. The show started with classic pieces with an Altuzarra twist, like miniskirts, cable knit sweaters, and blazers. Then it moved on to bodycon dresses in solar shades and tie-dye prints. Throughout the whole show you could also see pieces inspired by the American arts-and-crafts movement.
The collection is filled of beautiful pieces that are distinctively Altuzarra.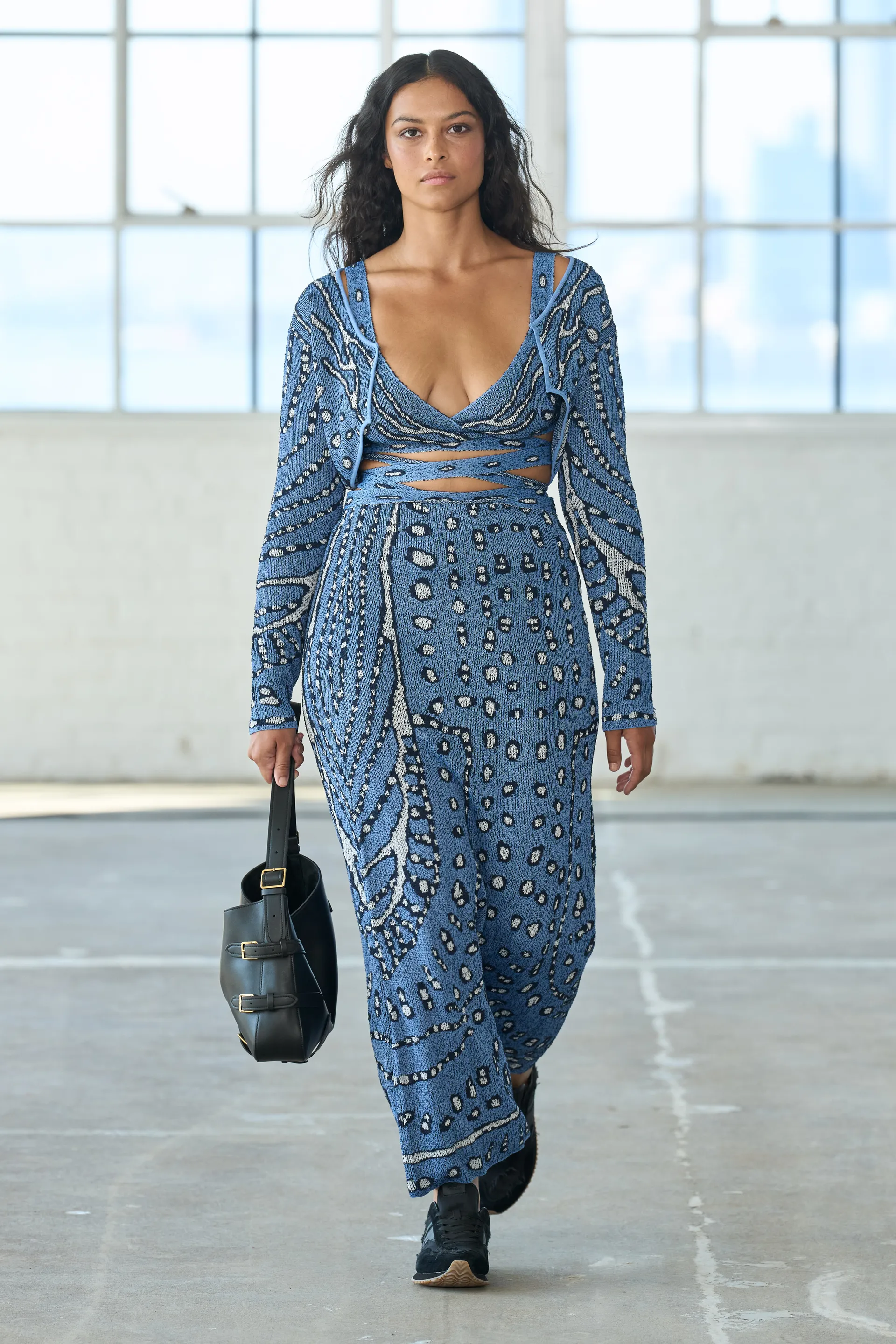 Tory Burch
Presented on a pier on the Hudson River, Tory Burch showed a collection inspired by 90's fashion. The pieces were effortless and lightweight, there were shear blouses layered over bralettes, tube skirts layered over tulle and even over pants. This was her take on easy fashion for young New Yorkers, pieces you can mix and match creating new looks and styles. And of curse every outfit will look amazing when completed by the coats, trenches and blazers presented in the collection.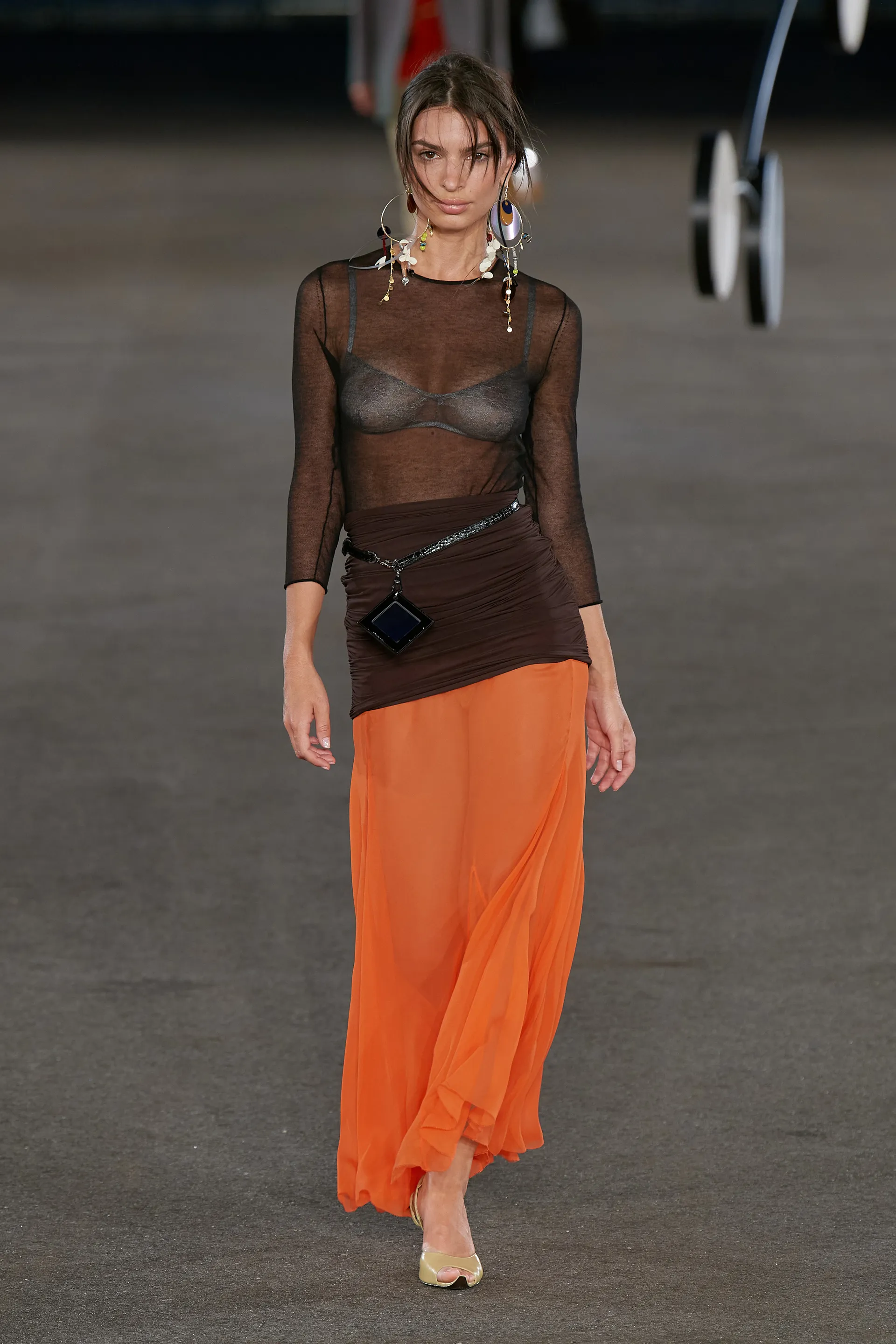 Make sure to check out the Biggest Trends for Fall 22!