Welcome to our list of the Top 10 Luxury Fashion Collabs!
Fashion collaborations started in the early 2000's when Marc Jacobs for Louis Vuitton started inviting several designers, artists and architects to collaborate with the brand. Started with Stephen Sprouse in 2001 and through the years some of the most iconic were Takashi Murakami and Frank Gehry. After that many brands joined forces to bring us new designs and very hyped items. 
Dior, Gucci and Balenciaga for example are amazing on their one, but can you just imagine what happens when they join forces? Collabs can happen between luxury brands, between celebrities and brands and also between high and low fashion brands, like H&M and Giambattista Valli for example.
Not all fashion collaborations work, but when it does the items become so coveted, they become collector items, sometimes selling for 30X the original value. The luxury fashion collabs you'll see here are some of the best ever launched!
The information you'll see here was taken from Christie's one of the best luxury auction houses in the world!
So, without further ado here are Top 10 Luxury Fashion Collabs:
10. Versace x H&M
The Swedish brand H&M started their yearly collaborations with influential designers back in 2004 with a partnership with Karl Lagerfeld, since then the H&M collabs have seen their highs and lows. And the all time high was the 2011 collaboration with Versace! Donatella Versace designed a capsule collection of more affordable versions of the iconic printed Versace dresses. The collection was presented in a runaway show in New York and an afterparty where Prince performed. After the event the collection sold out almost immediately!
Versace was the most monumental of all the H&M designer collabs, and further proved that designer fashion doesn't have to have a high price tag to be relevant or desirable.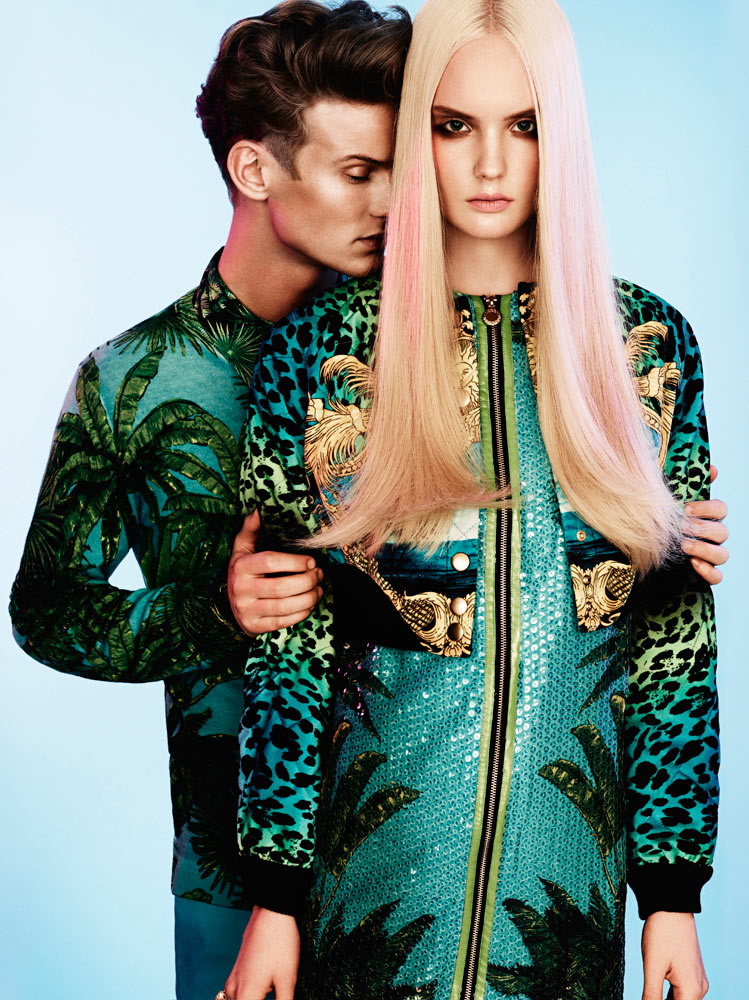 9. Vetements x Juicy Couture
This exemplifies perfectly that high low collab I was telling you about. VETEMENTS started in 2014 as a luxury fashion brand and "design collective" founded by Georgian fashion designer Demna Gvasalia. By now they have consolidated they position as a high-end fashion house so it came as a big surprise when they collaborated with the brand known for their velour tracksuits, Juicy Couture in 2017. During their show for Paris Haute Couture week, Vetements showed many collaborations with brands such as Levi's, Canada Goose and Manolo Blahnik.
But the most surprising was this one. The combination of the two brands was perfectly summarized in this look: Gvasalia's tightly fitted bright red velour tracksuit with bedazzled "Juicy" logos down the front sleeves.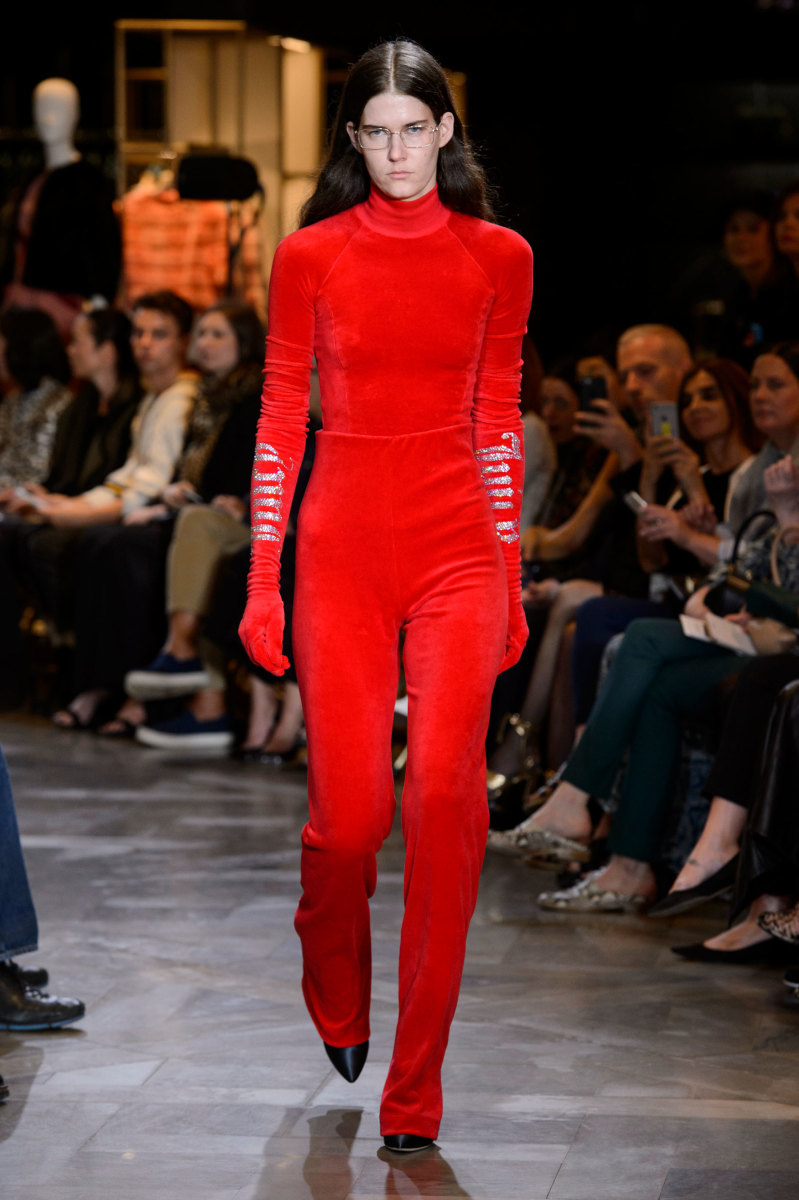 8. Moncler Genius Collection
Launched in 2018, Moncler has released several collaborations that explore silhouette and textile while maintaining the outerwear-based DNA of the Italian luxury house. The idea, according to Vogue, was to bring different personalities and points of view into one label and to tap into the new ways shoppers are consuming. Whether it be Simone Rocha, Valentino, or Craig Green, each individual designer has seamlessly explored their own design aesthetic through the house codes of Moncler—puffer silhouettes, outerwear, and durability. The collections roll out one at a time on a monthly basis.
It's a lot of personalities to manage, but there are big payoffs: First: It adds high-design to Moncler's high-tech bonafides. And second: The monthly drops ensure that the brand is never far from the customer's mind. Pretty genius, no?
7. Gucci x Balenciaga
The newest of all the collabs on this list the Gucci x Balenciaga collection was launched in April 2021. According to Gucci's creative director Alessandro Michele this is not a collab, it is a hack. He took Balenciaga's iconic symbols, such as the hourglass blazer, and Gucci-fied it. Balenciaga florals, but carrying the name "Gucci"; The classic Gucci Jackie bag—printed with "Balenciaga"; and the classic Balenciaga legging-boots but with the green and red Gucci stripes were some of the most genius designs. The launch of this collection was followed by a hype we haven't seen in the fashion world for some time now.
Alessandro Michele's ability to bring back old designs and make them the most coveted items of the season made this collab be exactly what we didn't know needed!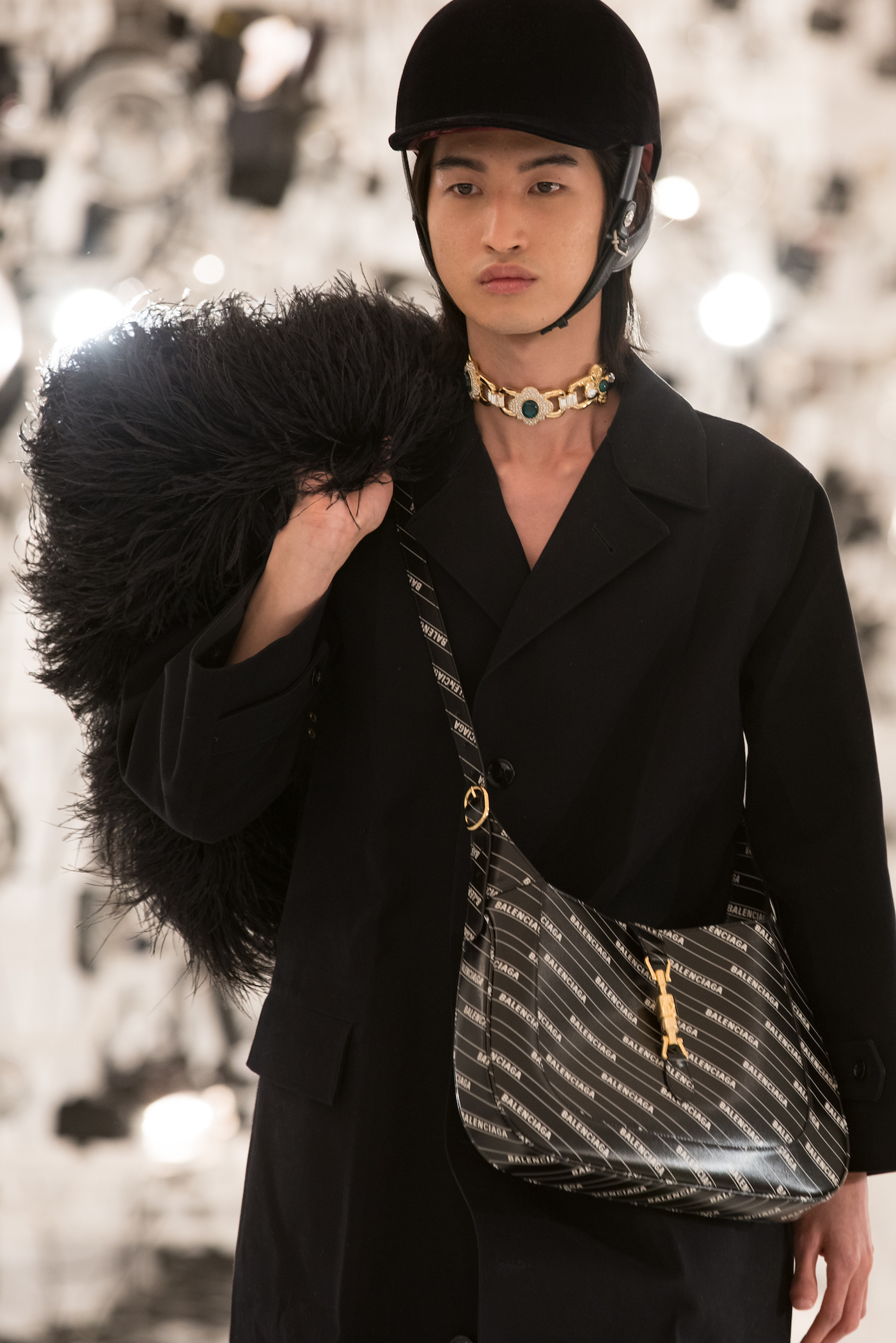 6. Fendace
For their Spring 22 collection Fendi and Versace joined forces to create Fendace! The result were two iconic collections: Donnatela Versace designed the Fendi collection and Kim Jones designed the Versace collection. They combined classic codes from both brand to create something unique.
The collection was received with incredible demand, it was definitely a success!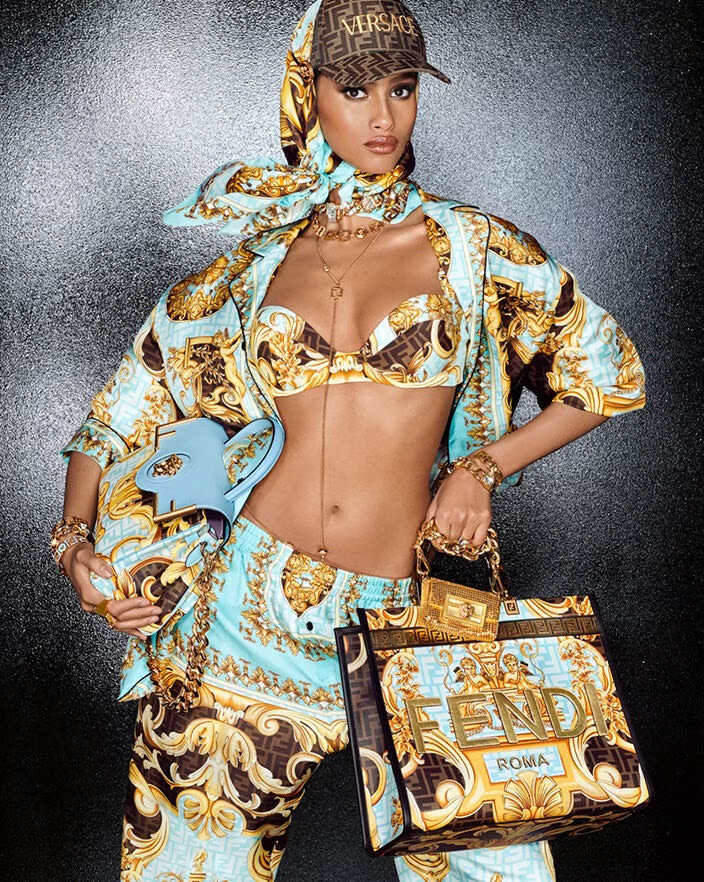 5. Louis Vuitton x Supreme
By 2017, James Jebbia's Supreme already had a number of fashion collaborations with famous brands such as NYC Transit and Budweiser. But their collab with Louis Vuitton was next level. This was perhaps one of the most successful collaborations between two brands. Supreme's signature red hue was on full display — with a series of monogrammed bags, shoes, and accessories. Despite occupying opposite ends of the industry spectrum — luxury and streetwear — the collection seamlessly merged the DNA of both brands and still boasts a sky-high resale rate today.
A hoodie from the collab is for sale on eBay. The asking price? A whopping $29,999. Until this day the Louis Vuitton x Supreme collection is beloved by fashion aficionados worldwide.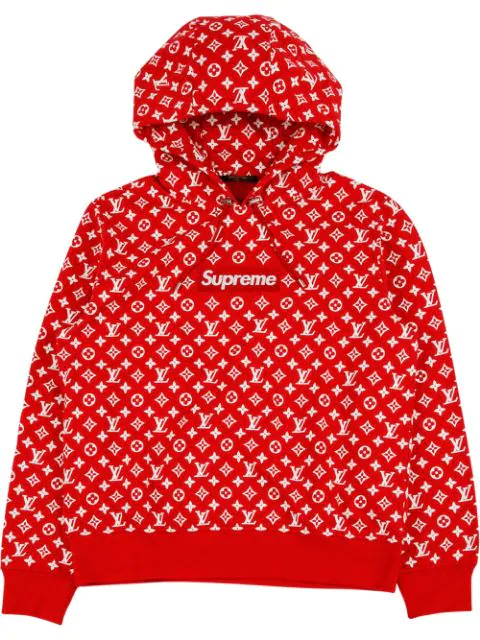 4. Hermès x Apple Watch
The Apple Watch was arguably one of the biggest tech drops of the decade and it also opened up a conversation around wearable tech. Hermès partnered with Apple in 2015 on a leather watch band series in a variety of colors. They launched several drops of bands and also paved the path for other brands such as Fendi to also adventure into wearable tech. Although it is not really a trend anymore this collaboration was important for the blurring of the lines between fashion and tech.
This collab brought a more digitally minded approach to design and marketing.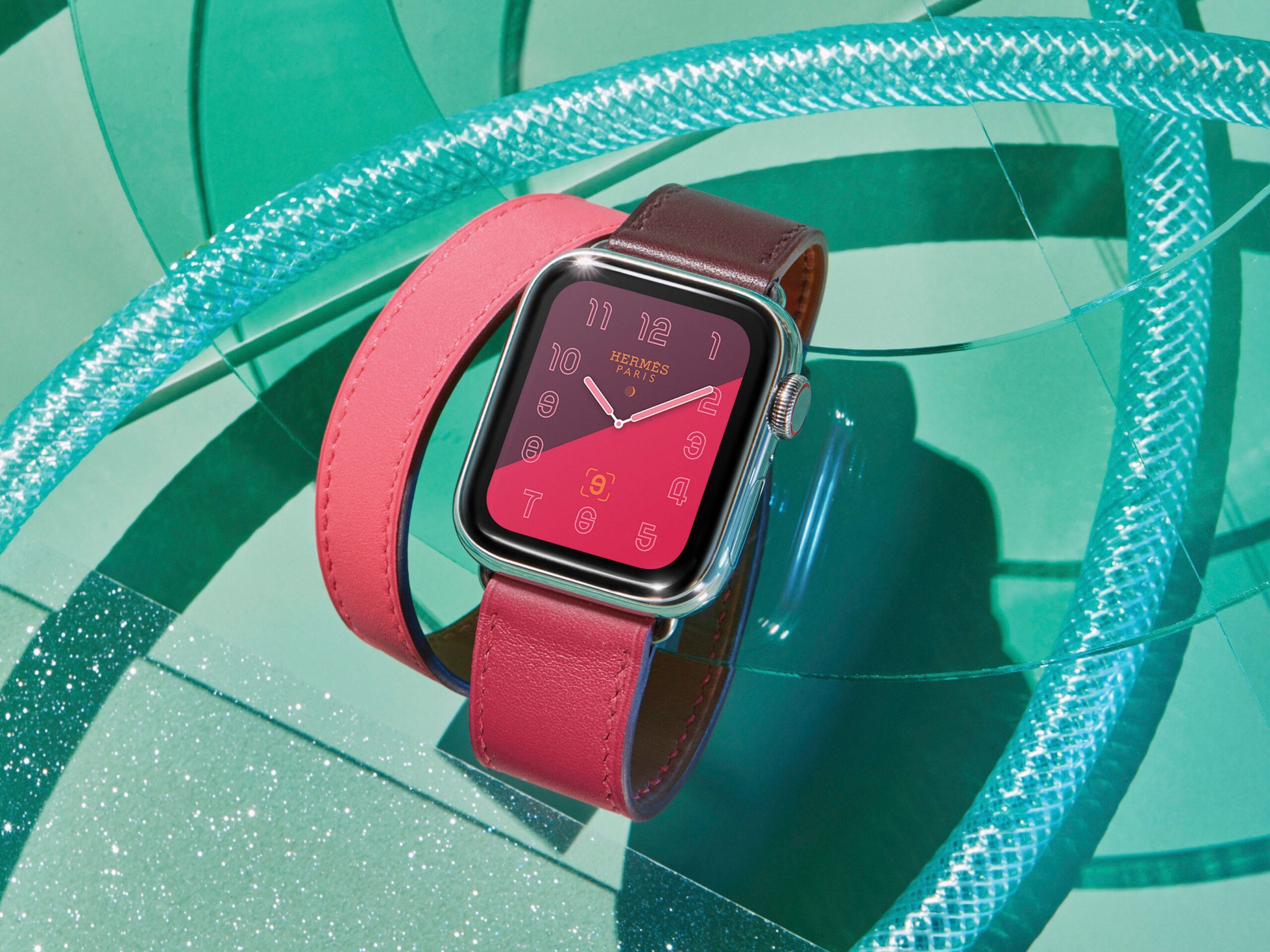 3. Beyoncé x Balmain
One of the most iconic music moments of latter years the Beyoncé presentation in Coachella, or Beychella if you will, also presented us with amazing looks from a collaboration of the artist with Balmain's creative director Oliver Rousteing. The show included over 200 dancers and musicians and a theme of homecoming, which served to recognize historically black colleges and universities around the country. Oliver worked directly with the musician on the marching band–inspired costumes, telling Vogue that he sat on the floor with her between rehearsals "cutting fabric."
In this case, it wasn't just another designer working for a celebrity on a performance costume. This collaboration was important because it was about inclusion and the potent symbolic impact of clothes.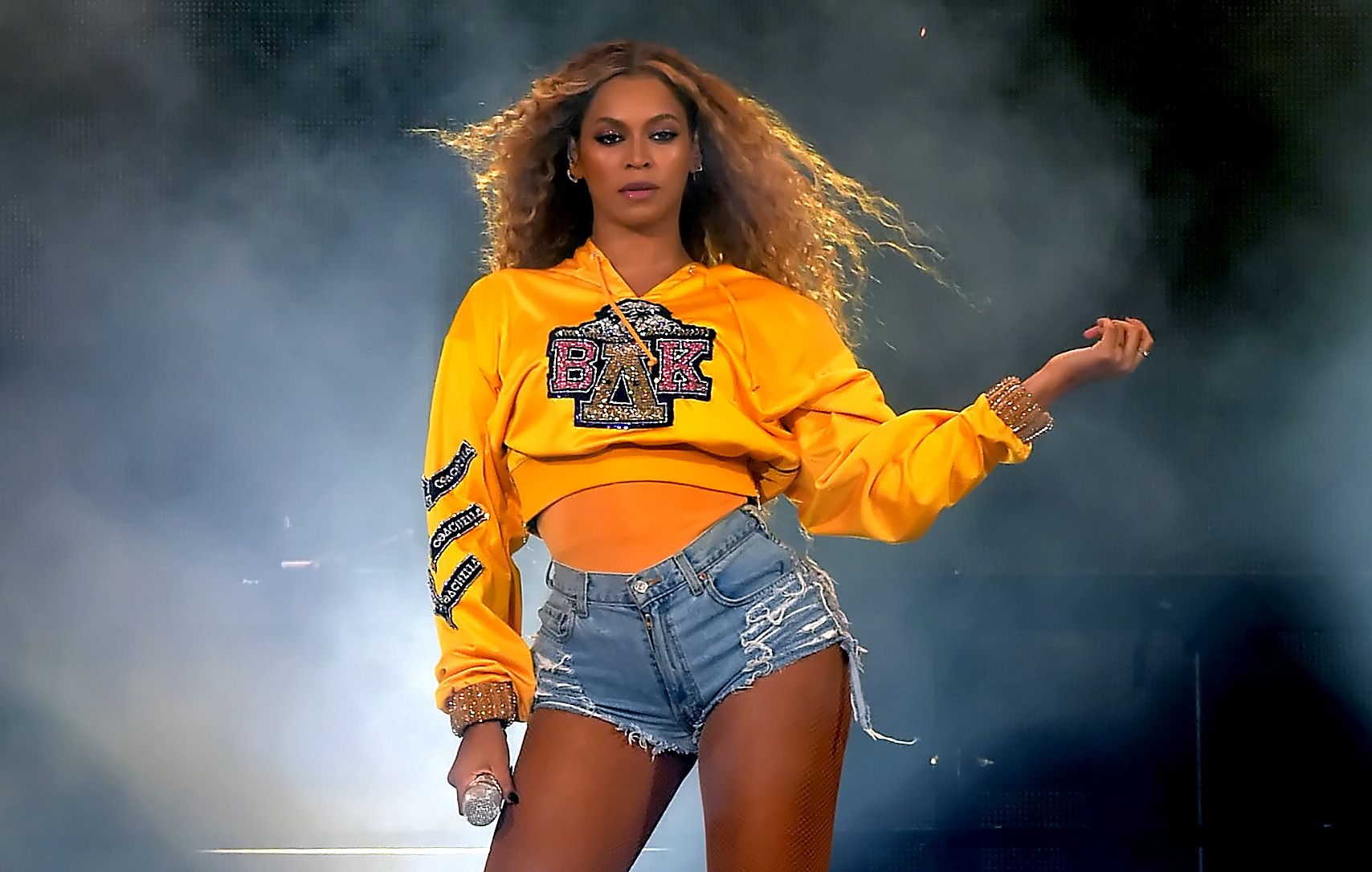 2. Dior x Nike
For Kim Jones' Fall/Winter 2020 show, Dior Homme teamed up with Nike to unveil the highly sought-after Air Jordan Dior sneaker. Dubbed the "Diordan" by fashion onlookers, the shoe was released at a very limited capacity — about 8,000 pairs worldwide — and now resells for an average of $10,000. During the pre-sale of the sneakers there were 5 million people in the waiting list! Besides being immeasurably stylish, the Diordan shows the immeasurable amount of interest brand collaborations create.
Not to mention how we all love the luxury and streetstyle mix!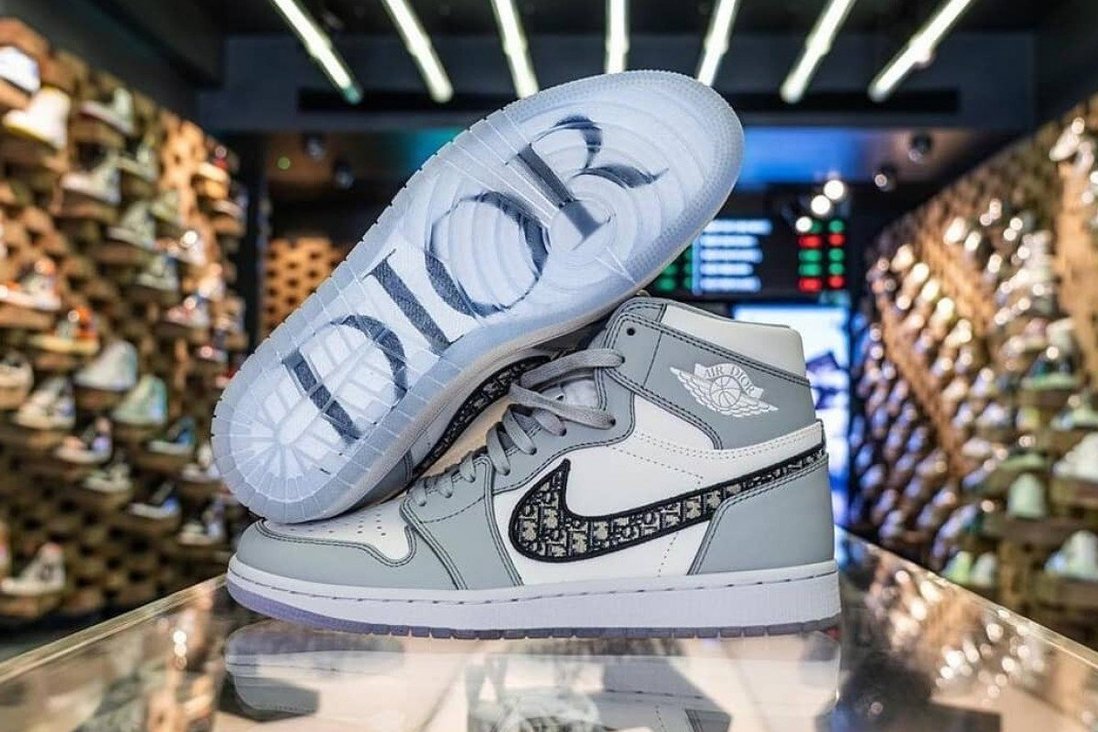 1. Gucci x The North Face
Celebrating the spirit of discovery, the Gucci | The North Face collab explored the deeper parallels between the two brands in equipping those who seek adventure, challenging the status quo and quests for self-expression. Launched in 2020 this collab brought back the excitement for brands collaborating with each other. That excitement had sizzled down after the LV x Supreme collaboration. The resulting collection for men and women included ready-to-wear, accessories, footwear and equipment. All pieces revealed a unified logo melding The North Face's Half Dome and the Gucci's Web stripe. 
Outerwear silhouettes and equipment are inspired by original designs from The North Face in the '70s.
Hope you enjoyed our list of the Top 10 Luxury Fashion Collabs! Make sure to check out The Upcoming Fashion Brands You Should Know About!