Welcome to our list of the Top 10 Upcoming Fashion Brands You Don't Know But Definitely Should!
The world is filled with new and exiting fashion brands for us to discover! New designers come to the fashion world with new ideas and that is exactly what we need to keep things interesting. We love the big brands but if Chanel and Louis Vuitton are all you know then things can get a little boring. If you are a true fashion lover then you should definitely know these brands. In this list we'll show you some amazing new brands from clothing, to bags, to shoes. These are the people that are changing fashion! I'm sure you are gonna love what you'll see.
So, without further ado here are Top 10 Upcoming Fashion Brands You Don't Know but Definitely Should:
10. Maisie Wilen
Parsons grad Maisie Schloss launched her eponymous brand out of L.A. in June 2019. Schloss formerly worked for Kanye West as a womenswear designer for his brand, Yeezy, and was the first recipient of his creative incubator grant. Known primarily for her fun party looks, she's recently adapted them to be equally comfortable dancing around the house. Maisie designs the clothes she wants to wear, maybe that why she is becoming so popular! This brand is already a favorite of Kylie Jenner, Kim Kardashian, Bella Hadid and Jorja Smith. Maisie Schloss is only 28 years old and is already paving her own path in the fashion world.
I'm so exited to follow what she does next!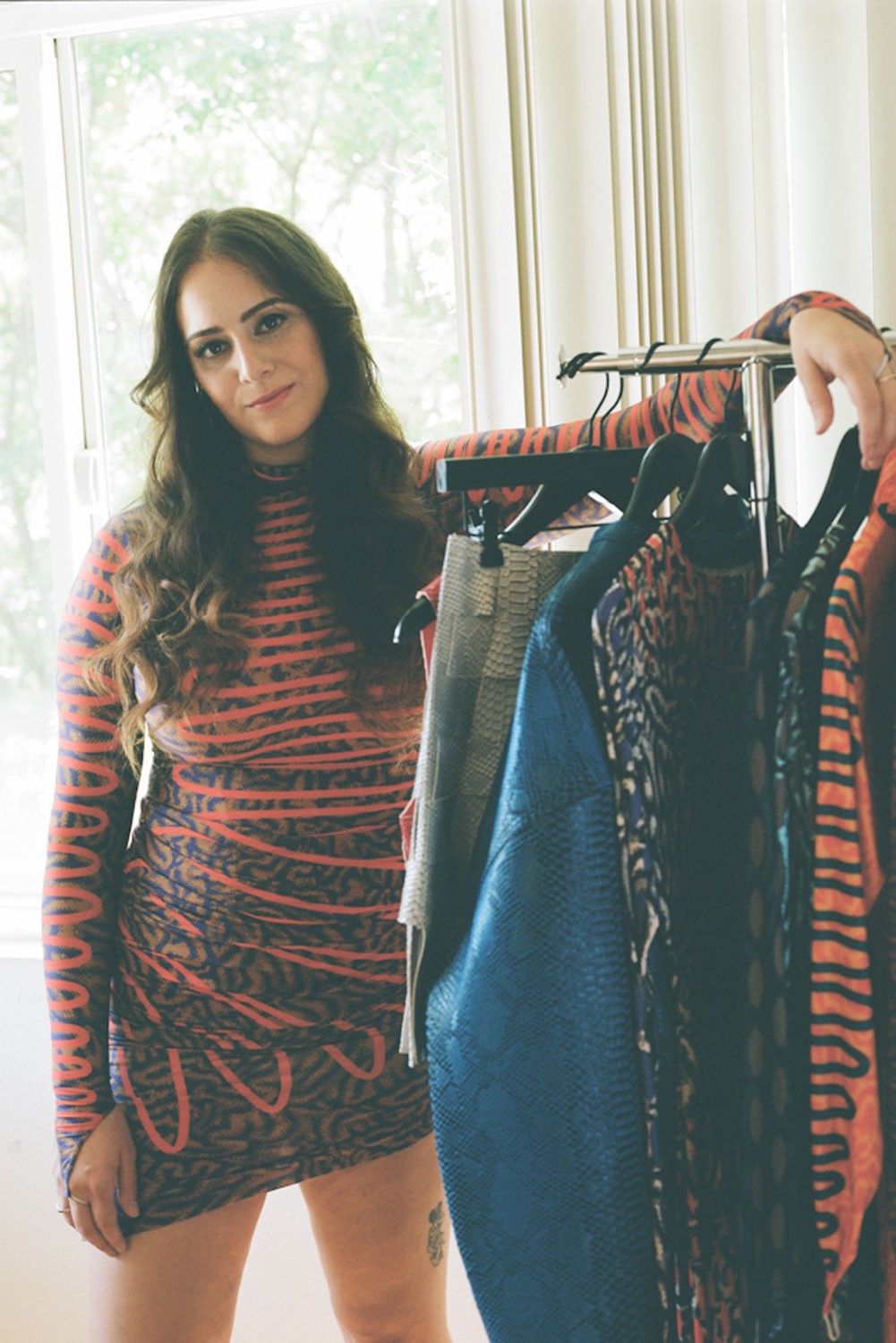 9. Bettina Vermillon
Founded in 2015 by Lorraine Archambeaud this amazing shoe brand is so fashionable you won't resist. They are VERY in, VERY fashionable and VERY inspired by the designers of the 50s, 60s and 90s. The architecture of the American mid-century and the colour pop culture of the Italian designers of the 90's are also some of their inspirations. Bettina Vermillon is a VERY lively, VERY free and VERY inspired shoe brand. The brands approach is simple: to create models that are right, comfortable and very desirable at the same time, as a final touch to the silhouette that signs a deliciously "feel good" attitude.
Their models are all made in Italy with materials that are fashioned for a quality that is recognized throughout the world.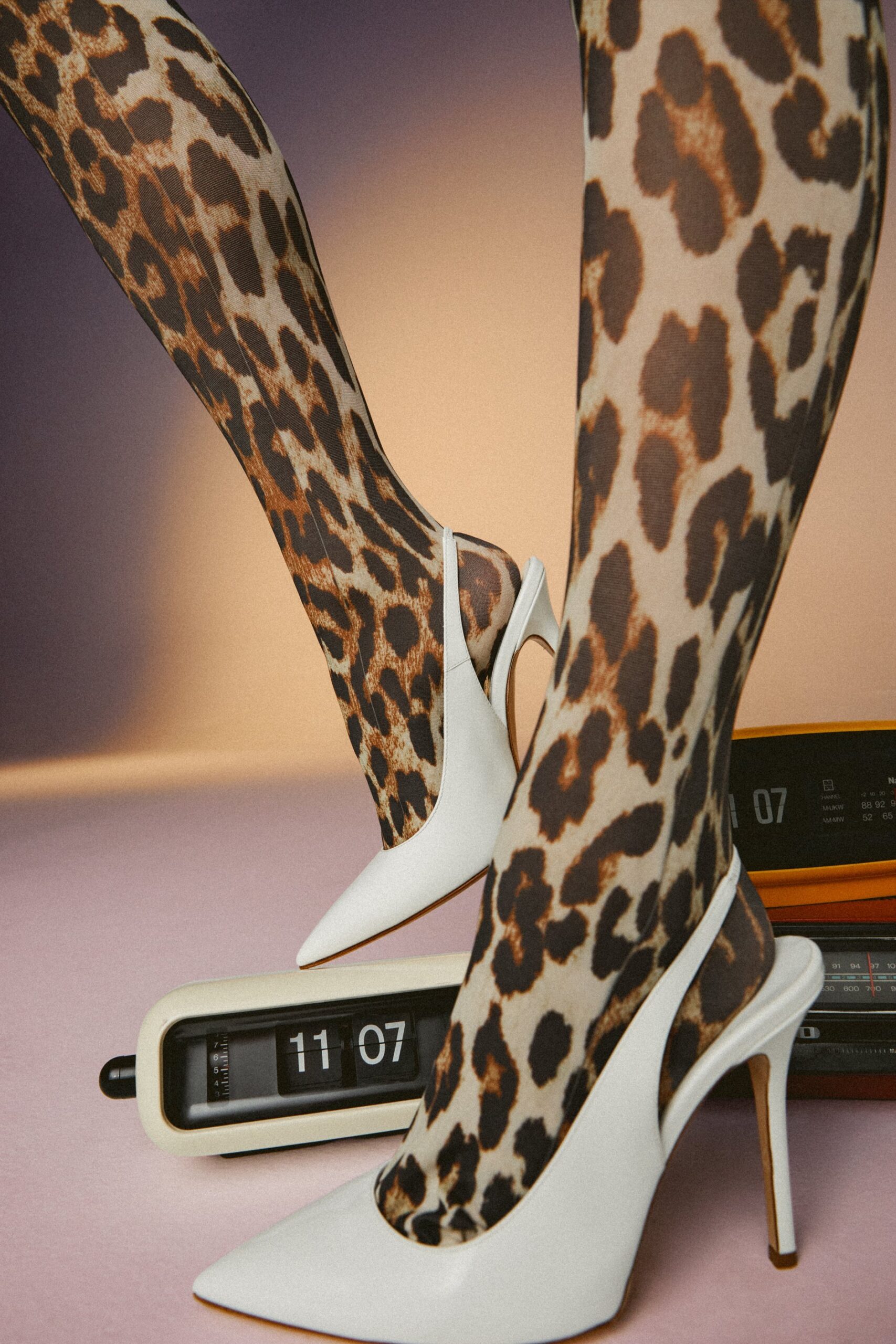 8. Coperni
Coperni is a Parisian ready-to-wear and accessories brand designed by Sébastien Meyer and Arnaud Vaillant, established in 2013. Their experience in the studios of Balenciaga and Chanel infuses a thorough knowledge of embroidery techniques through their work. Coperni style marries origami-like techniques with a neat, 'sportif' silhouette. Coperni won ANDAM's Creative Label Prize in 2014-a recognition for the label's creative and commercial potential, and was also finalist for the LVMH Prize in 2015. You may not have heard of this brand but I'm guessing you have already seen some of their pieces.
The Coperni Swipe bag is quickly gaining the hearts of celebrities and influencers around the world. And of course mine too.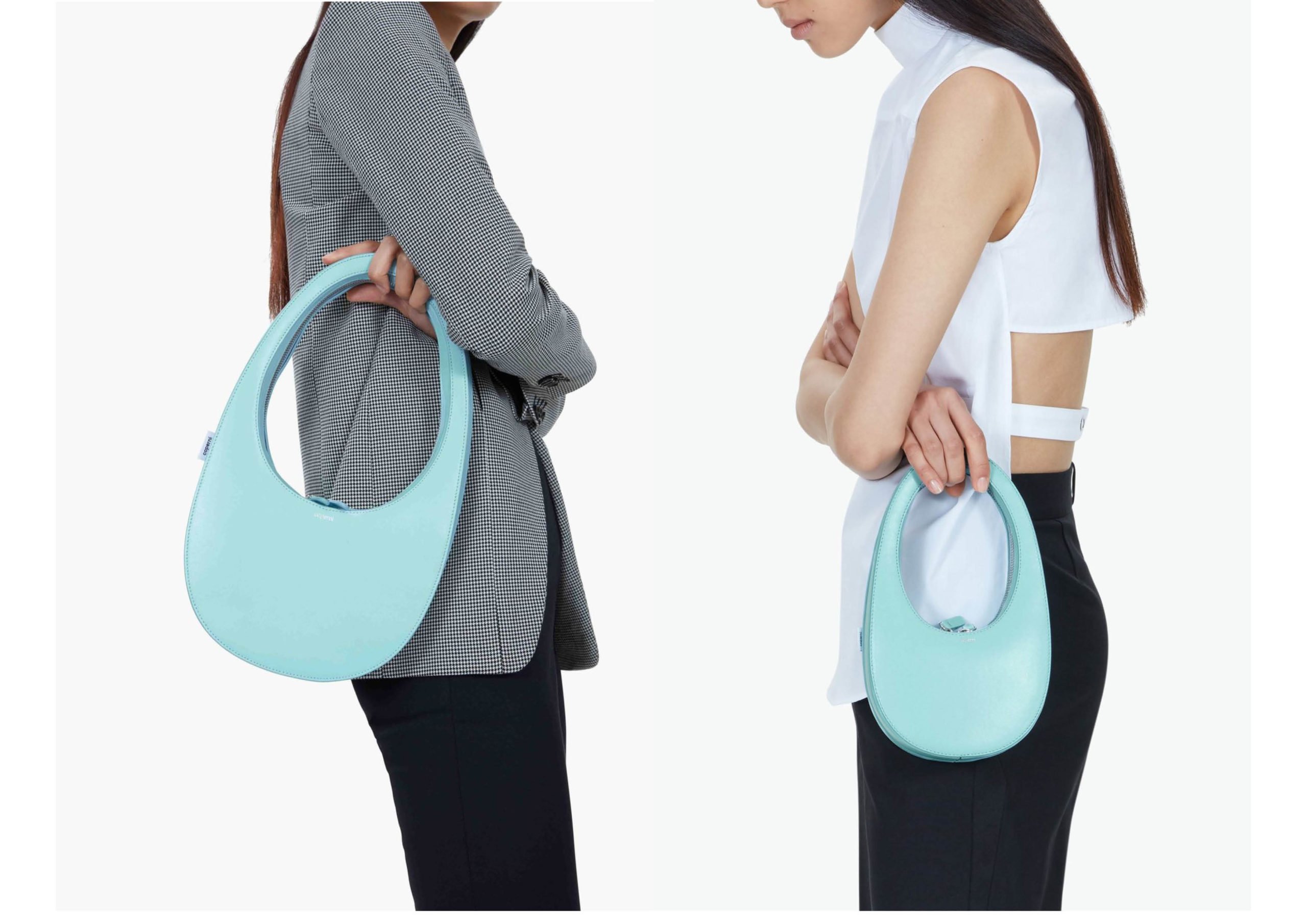 7. Khaite
Khaite is a women's ready-to-wear collection that reimagines classic American sportswear for the twenty-first century. Designed to be cherished, each piece proposes a fresh balance of opposing elements—past and future, masculine and feminine, strength and softness, structure and fluidity—while embodying a signature sensuality and ease. Founded in 2016 by creative director Catherine Holstein, New York-based KHAITE evolves with each new season, building upon a foundation of robust yet polished items distinguished by exceptional materials and subtle yet striking details.
Khaite tops are becoming super popular and their elegant sensuality is unmatched.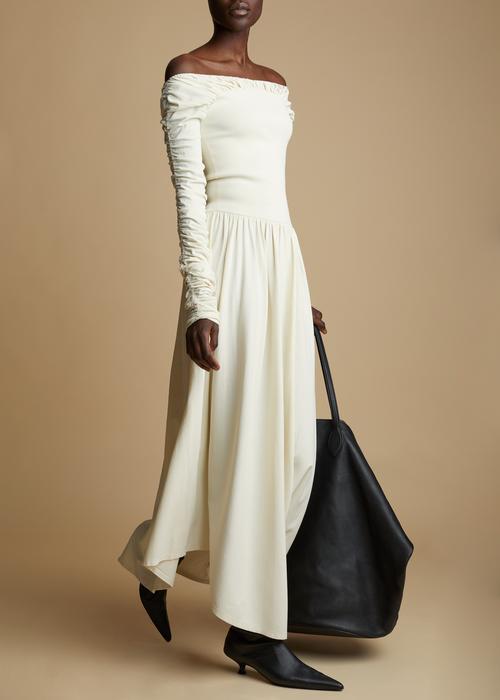 6. Rokh
Rokh, London based fashion house, was founded in 2017 by designer Rok Hwang. Before creating his brand, Rok worked in Celine, Louis Vuitton and Chloe. Rokh mixes masculine elements with raw and avant-garde elements of women's wardrobe. The core of the creation and universe of Rokh clothes is a perfectly done imperfection attitude, unfinished raw mood and most importantly capturing individual uniqueness of adolescent youth and cultures around.
This is art in form of fashion.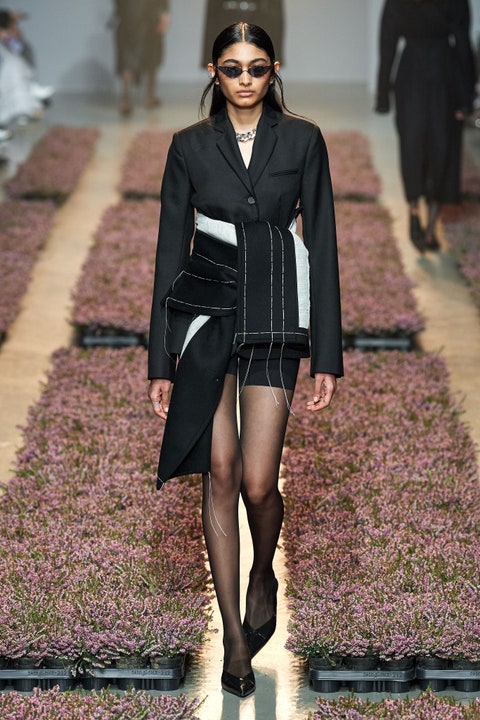 5. Gia Borghini
Dynamic and eclectic, Gia Borghini, previously Gia Couture, is constantly looking to the future. Inspired by the ever-changing fashion industry, the brand presents a new approach to accessories, favoring statement designs and new concepts for truly unforgettable shoes. Established in 2016 by designer Barbara Borghini, GIA BORGHINI is named after her daughter Ginevra, as a powerful source of inspiration. Exciting new launches and exclusive collaborations through the years have made the brand a destination for fashion lovers worldwide. A flair for eclectic yet feminine shoes meets with the savoir-faire of artisans near Florence to create entirely hand-made shoes.
The newest Gia Borghini collaboration is with Rosie Huntington Whitley and their minimalistic design is for sure what we all have been waiting for!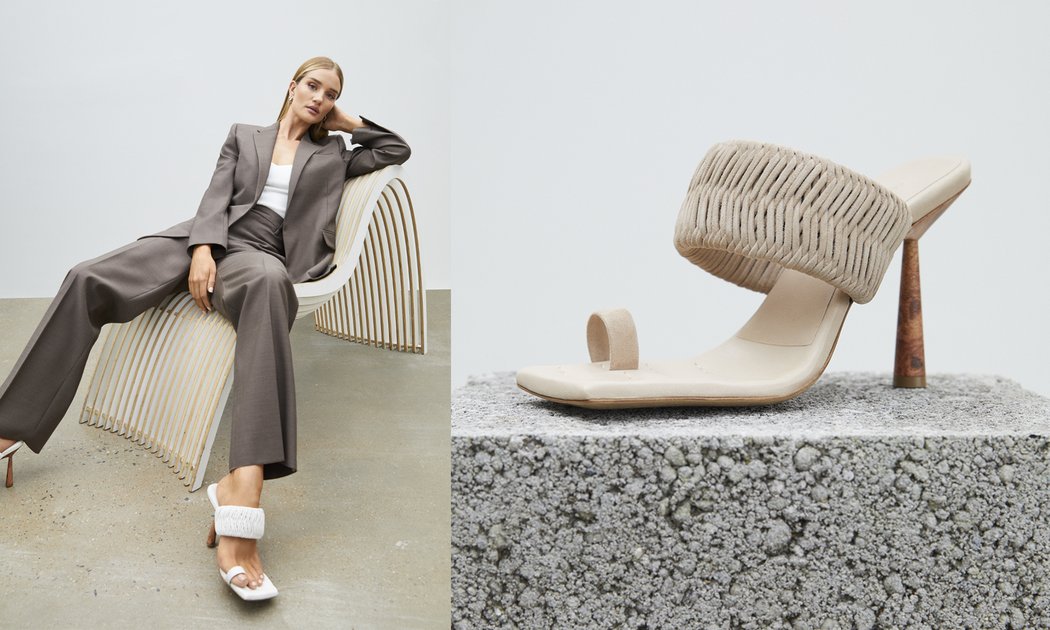 4. Peter Do
Peter Do is a fashion brand that was collectively established in 2018, in New York City by a group of long-time friends. The brand has always put family first through its commitment to creating a brand that is rooted in kindness and mutual respect. The internal culture of Peter Do articulate a youthful approach to design that is founded on razor sharp tailoring, architectural construction and honest textiles. Through a process of reduction, every detail is tested and refined to adapt to the complexities of women's lives.
Peter Do is dedicated to create a new future in fashion through thoughtful design.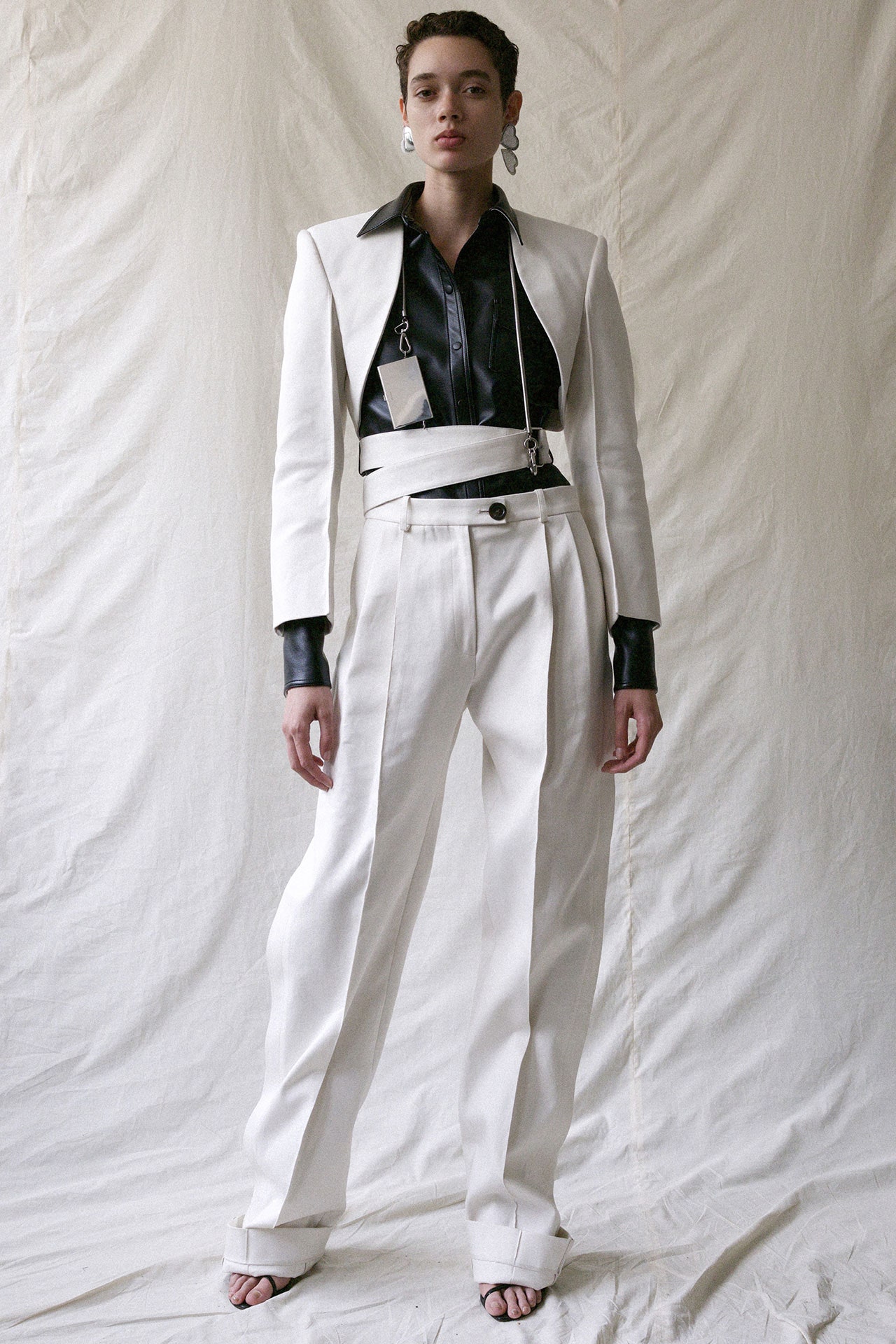 3. By Far
By Far is a designer accessories brand that reimagines timeless silhouettes for the cool city girl. Driven by emotion and authenticity, a BY FAR piece delivers effortless chic, that feels joyful, super comfortable and is meant to be worn today and treasured forever. Founded in 2016 by Valentina Ignatova, Sabina Gyosheva and Denitsa Bumbarova, the brand quickly established as the core accessory to any off-duty uniform with its nostalgic baguette bags, sleek boots and minimalist, barely-there sandals. Thriving on the fundamental values of craftsmanship and using responsibly sourced materials, each collection is produced with no compromise on quality, finish or design, offering endless evolution of fashion statements. You have definitely seen the By Far Rachel bag on the arms of Kendal Jenner, Kylie Jenner, Bella Hadid, Kaia Gerber and Hailey Bieber.
This is true 90's embodied in a mini bag. And I love it!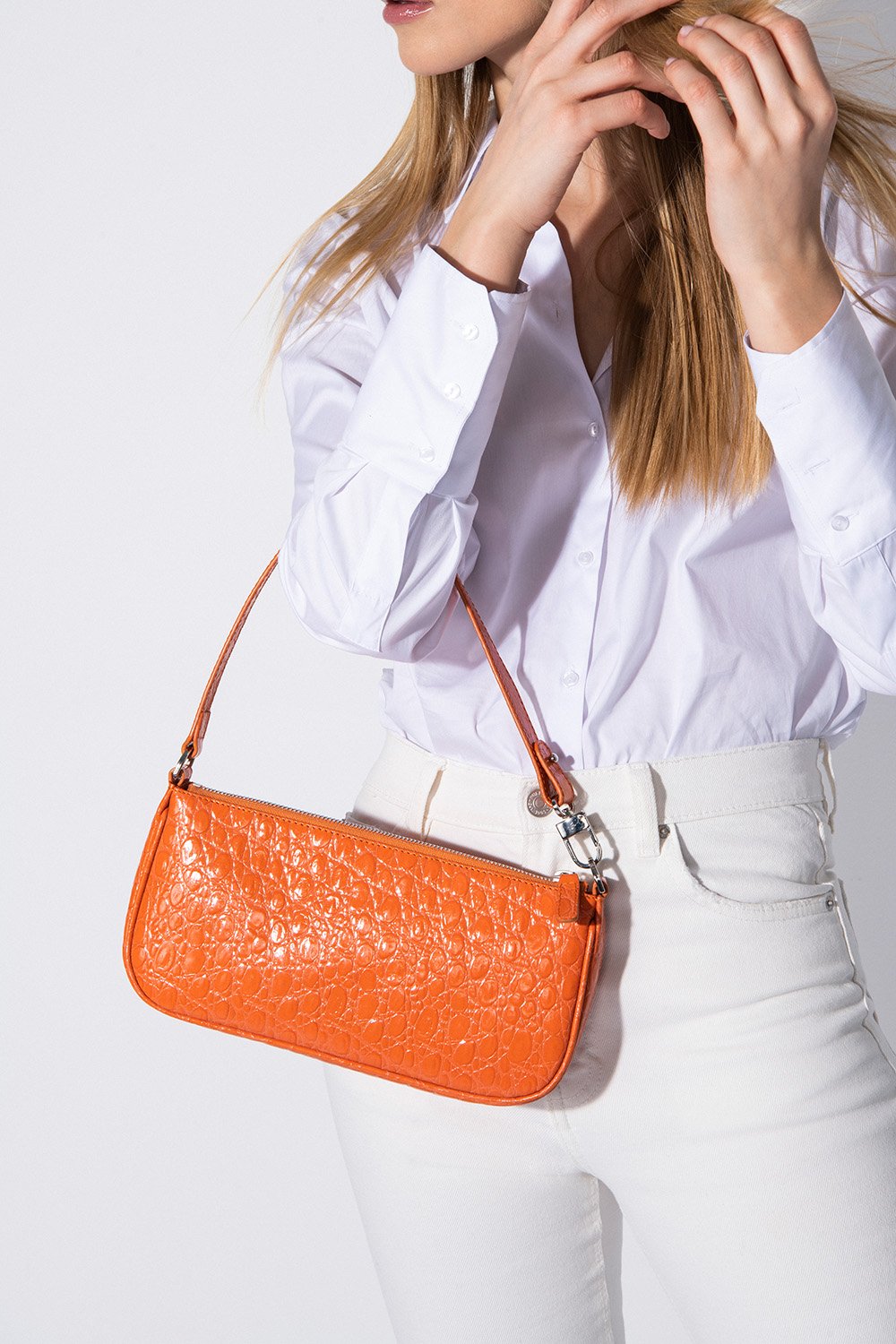 2. Kenneth Ize
Nigeria-based, Vienna-born designer Kenneth Ize founded his namesake collection in 2013. The label is devoted to the long-established traditions of Nigerian craft and local artisanship, merging a new design aesthetic with a specifically local handcraft practice. His signature look uses a bright woven cloth called Aso Oke. Ize was a finalist for the LVMH prize in 2019 and Naomi Campbell walked the runway as the finale look of his fall 2020 collection.
The designer told BAZAAR.com, "The work that I'm trying to do speaks to freedom. It speaks justice. And it also speaks to intelligence."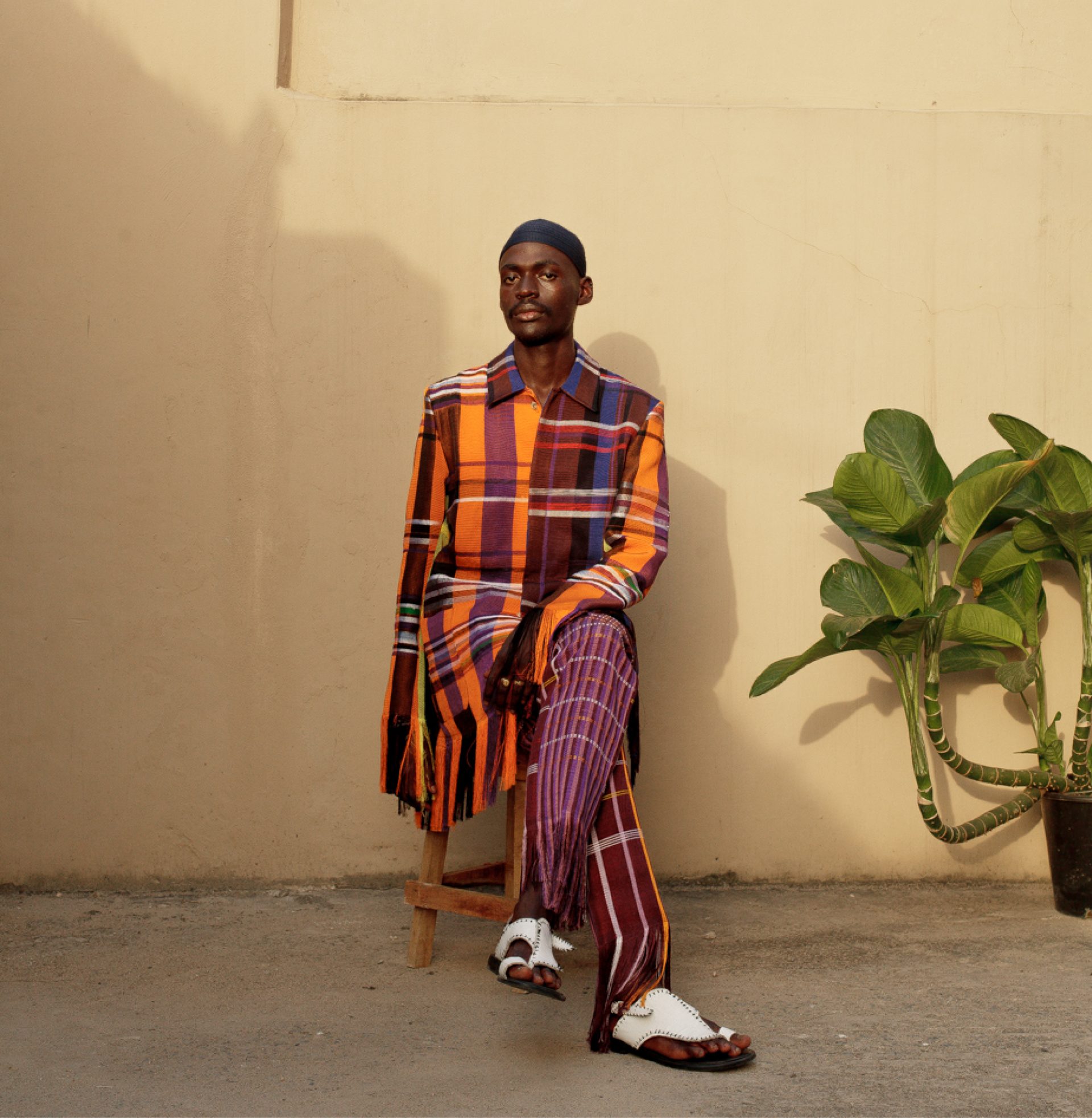 1. Amina Muaddi
Growing up between Jordan, Romania and Italy, Amina developed an eye for what taste-makers around the world truly want – that perfect blend of effortless glamour, impeccable craftsmanship and fashion-forward style. Something new and fresh, with its roots in timeless quality and that is exactly what she brings to her eponymous brand. She co-founded her first shoe brand, Oscar Tiye in Milan, then moved to Paris, where she collaborated with French couturier Alexandre Vauthier on the launch of his eponymous shoe line. In December 2019, Amina was commissioned by Rihanna to design the footwear for her luxury fashion house Fenty. Their first drop launched in July 2020.
Today, Amina Muaddi focuses on her greatest project: Amina Muaddi the brand. Designed in Paris, produced in Italy, with an international heart. The perfect fit for today's taste-maker. You have definitely seen her shoes around Instagram! She brought to the shoe fashion world a much-needed breath of fresh air with fun and sexy empowering shoes!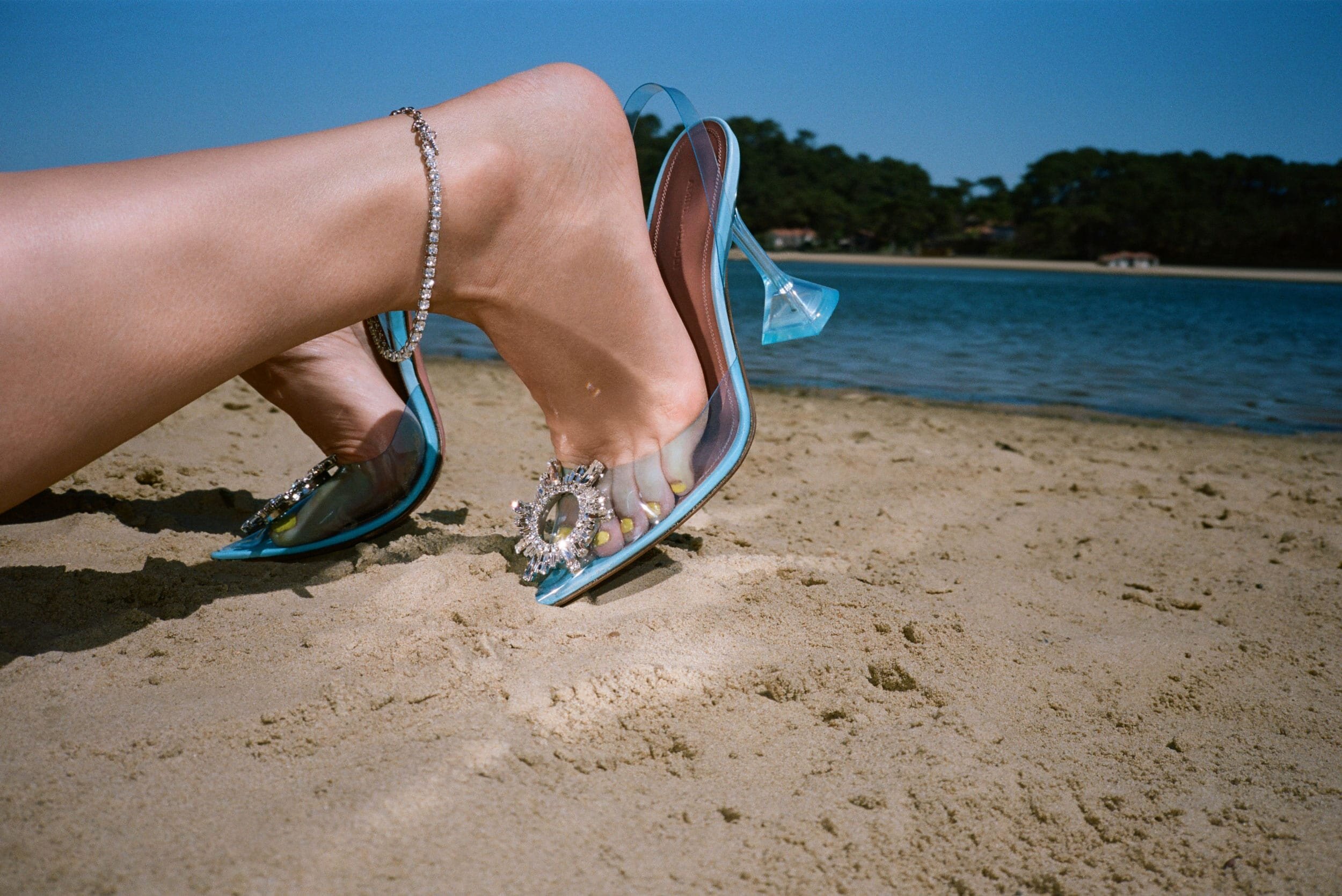 Hope you enjoyed the Top 10 Upcoming Fashion Brands You Don't Know But Definitely Should! Make sure to check out The Most Valuable Luxury Brands in the World!