Welcome to our list of the Top 6 Prada Bags To Buy In 2024!
Prada offers timeless amazing minimalist luxury handbags that become staples in their owner's lives. And if you are looking to buy a Prada bag in 2024 you have come to the right place. Here I'll show you the best Prada bags to buy in the new year, I promise you will not regret buying these ones.
So, without further ado here are the Top 6 Prada Bags To Buy In 2024:
1. Prada Cleo Bag
The Prada Cleo Bag is becoming a classic staple of the brand, it was launched in late 2020 and is more popular with each year that passes. The Cleo draws inspiration from Prada's hobo bags from the 1990s archives and is crafted using traditional manufacturing techniques. Its construction incorporates some of the brand's codes, including flowing lines, sloping sides and an enveloping shape. Feminine, elegant and modern, this Prada Cleo bag is made of fine brushed leather, an expression of the brand's expertise. The Cleo bag comes in different styles and sizes, all amazing for 2024. 
You can wear the Prada Cleo to any occasion. It is a chic, cool and beautiful bag that will never go out of style!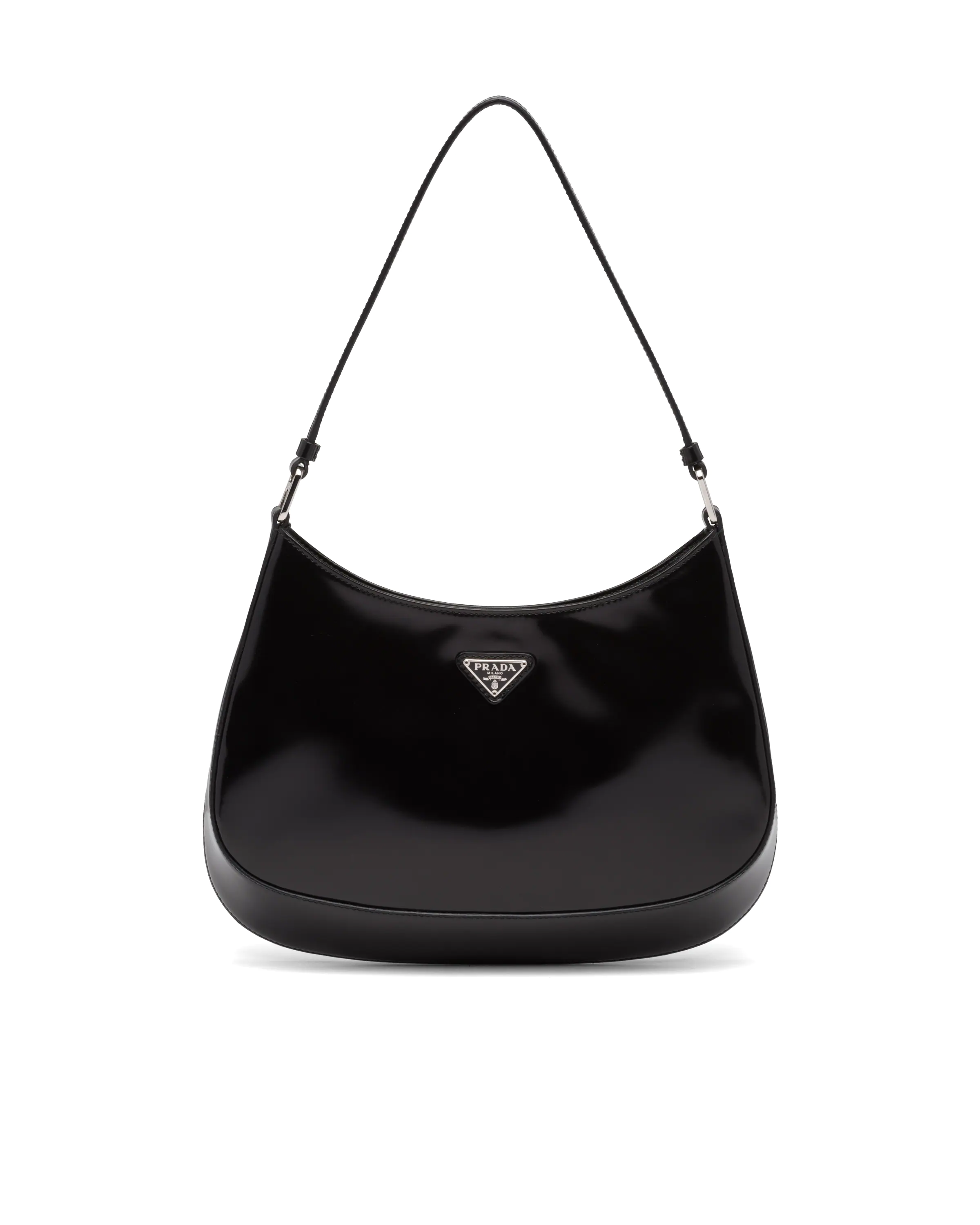 2. Prada Galleria Bag
Few things are more classic than the Prada Galleria bag, rooted in tradition, the Galleria is more than just a bag, it's an icon. Though the bag was originally introduced in 2007, the history of the bag dates back to Prada's humble beginnings. The bag gets its name from the "Galleria Vittorio Emanuele II", which is where Mario Prada opened his first store in Milan in 1913. A hallmark of Prada's 21st century identity, the design was first offered in Saffiano leather. A scratch and water-resistant calfskin, a material patented by Mario Prada and still a hallmark of the brand today. Reminiscent of the frame-shapes and medicine-style bags popular in the mid-century, the Galleria bag references classic styles of the past while remaining current.
This bag represents everything that Prada's DNA is rooted in and is an amazing bag to buy in 2024!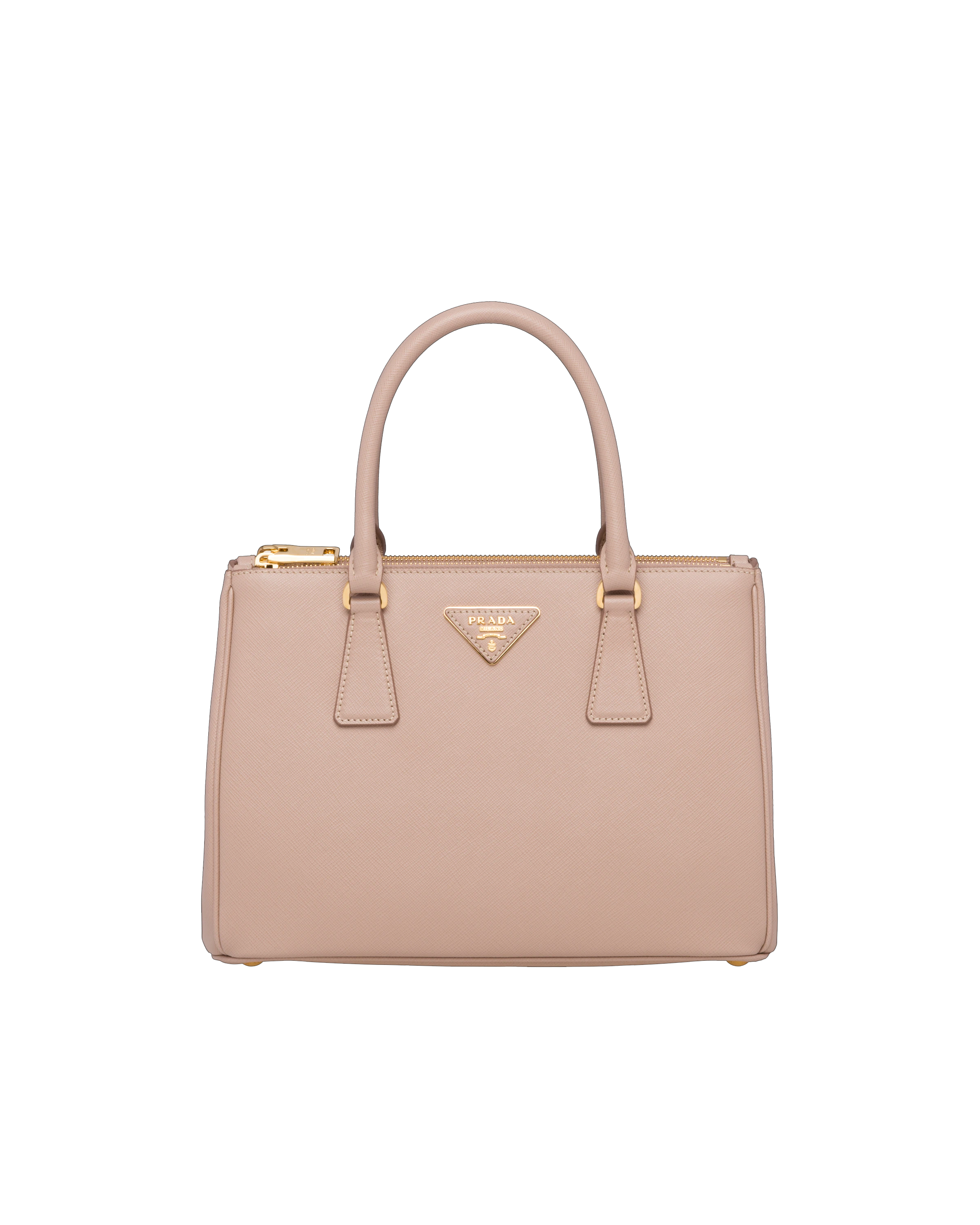 3. Prada Arqué Bag
The newest Prada bag is one of the best bags for 2024! This sleek leather bag has a versatile, modernist allure. The accessory with a curved silhouette is completed by the leather extension and detachable shoulder strap that allows you to wear the bag different ways. The bag with nappa leather interior and metal hardware is embellished with the enameled metal triangle logo on the front.
This is a minimalist and stylish bag that will be super popular in the new year. It can take you from day to night!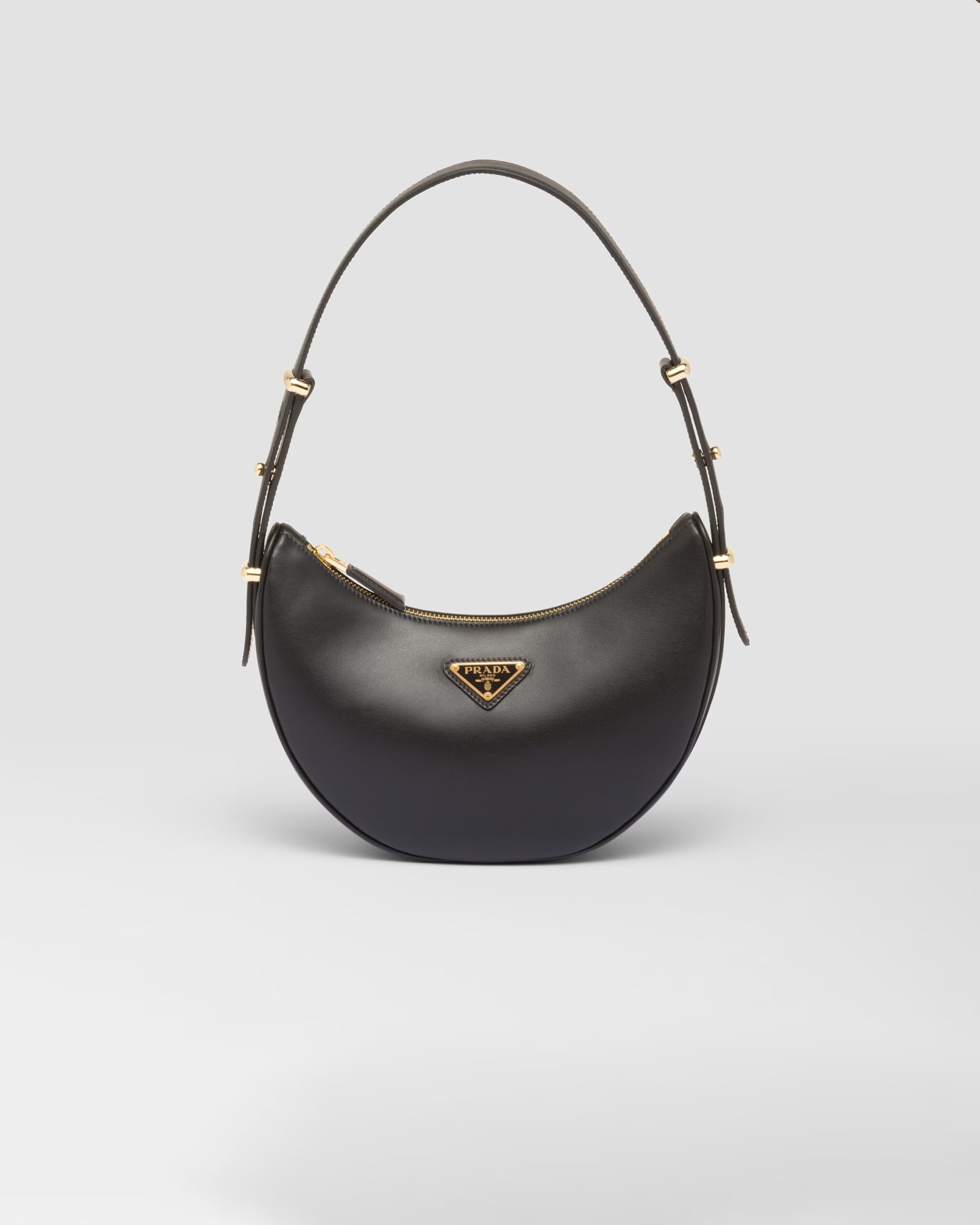 4. Prada Re-Edition 2000
It was my opinion that this bag was going out of style, but apparently I was wrong, since it is still super popular! It has a retention value of impressive 78%! This nylon handbag was originally conceptualized in 1979, then relaunched in 1985. But the real success of this bag is due to the 90's and early 2000's style. Prada released two new editions of the vintage nylon mini bag, the 2000 and the 2005. Both bags have the famous baguette semblance and are constructed out of a combination of Saffiano leather and nylon.
This bag is one of the less expensive Prada bags you will find.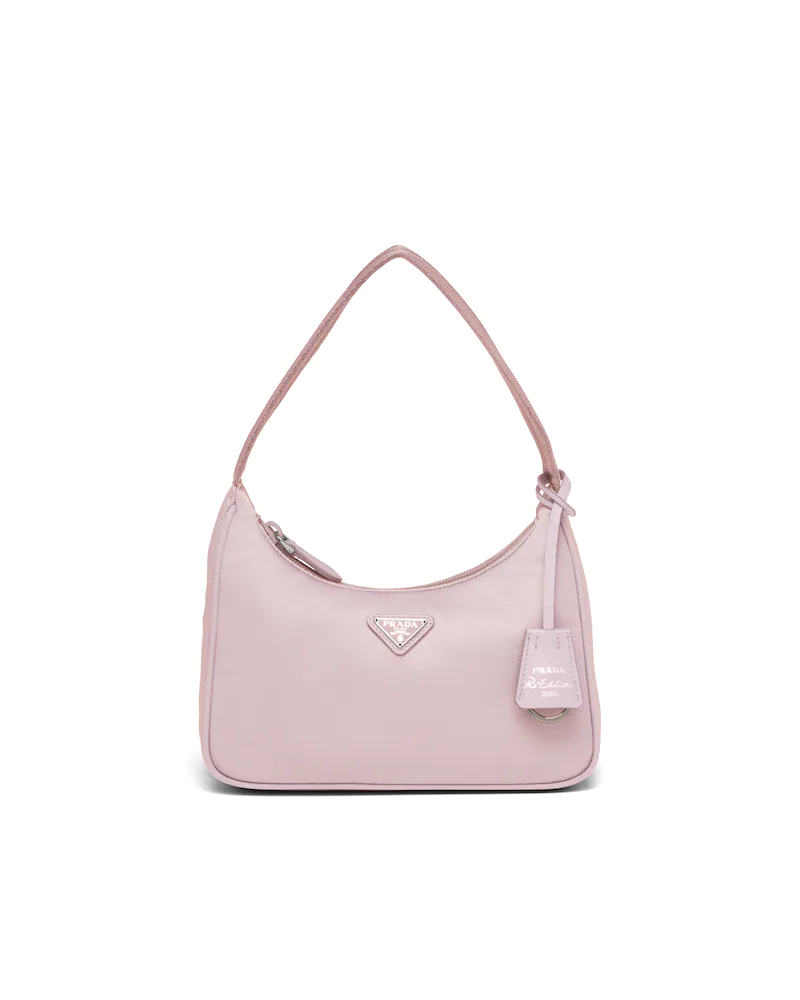 5. Prada Nylon Backpack
The Prada Nylon Backpack is a part of Prada's history. In 1984, Prada forayed into a more modern aesthetic and released a bag made of pocono nylon – a material used for military tents. It was durable, water-proof and beautiful – and it was a massive hit.   Prada became known for a cool, refined elegance – in direct contrast to the glitter-laden, sex-heavy 80's. The first success of this style was the iconic black nylon backpack. In fact, this bag was such a hit that because of it Miuccia Prada was named one of the 30 most powerful women in Europe according to Wall Street Journal in the 1980s. The Prada nylon backpack will never ever go out of style, it has been in the market for almost 40 years.
If that isn't a timeless style than I don't know what is. 
6. Prada Moon Bag
Reimagining the iconic lines of a model from the Prada archives from the 2000s, this is a new Prada bag that is super popular now! This nappa leather bag combines traditional elements reinterpreting them in a new way, with an innovative soft design. Softness and simplicity of the silhouette define this hobo bag, embellished by the ton-sur-ton triangle logo that frames the lettering logo. This bag was first presented last fall, and will be super trendy for the new year!
Buckle bags are a big trend for 2024 and this is one of the best you could find!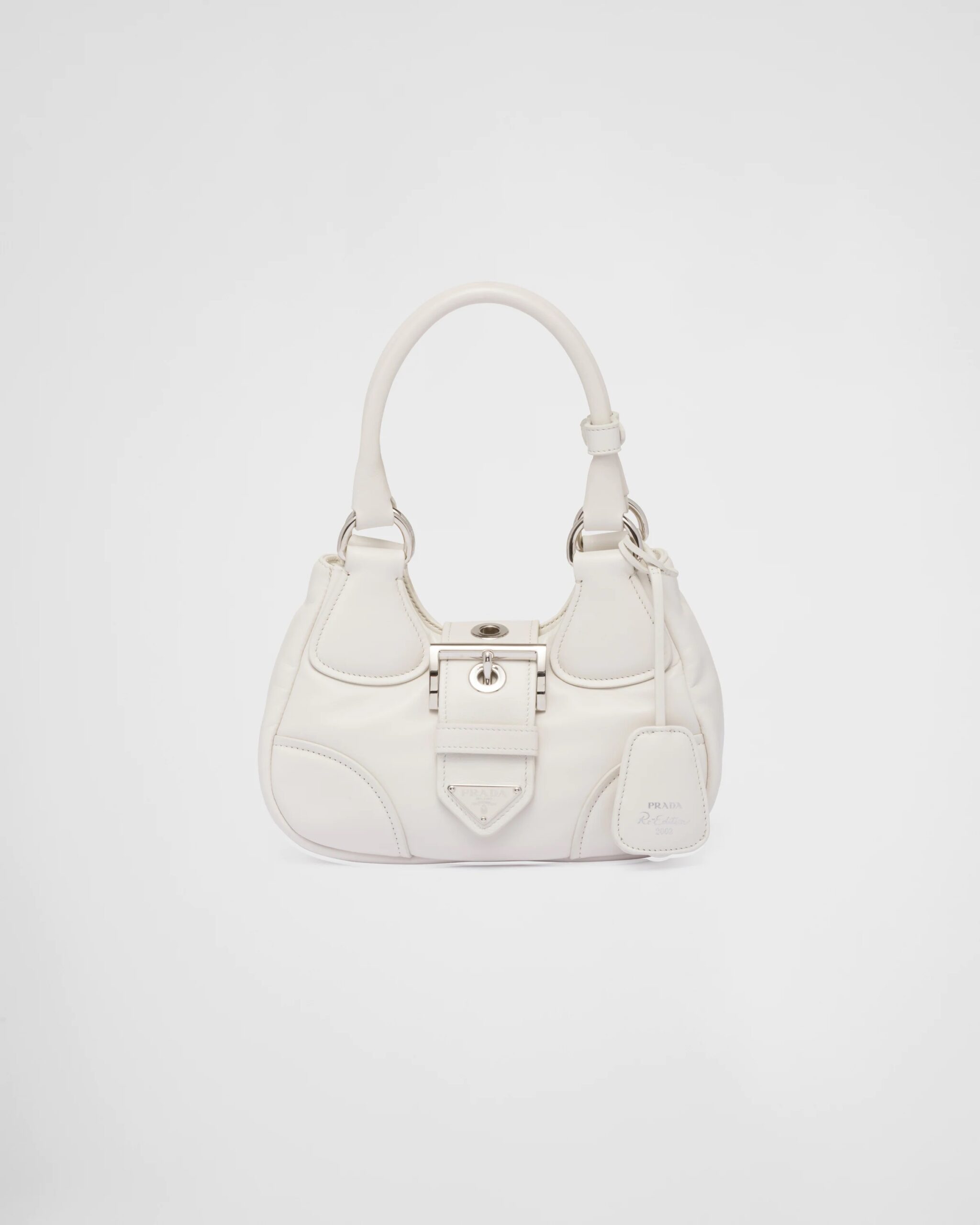 Hope you enjoyed the Top 6 Prada Bags to Buy in 2024! Finally, check out the Top 10 Designer Bags to Buy in 2024!