Welcome to our list of The Top 8 Chanel Bags That Are Worth Collecting!
Chanel was founded on 1910 by Coco Chanel and today their bags are some of the most classic and iconic in the world. But with the recent price increases buying a Chanel bag does not come cheap, so it is worth spending your money on bags you know you will love for many years to come. The bags I'll show you on this video are timeless investment pieces, they will always be chic, and therefor are worth collecting.
So, without further ado here are The Top 8 Chanel Bags That Are Worth Collecting:
1. Chanel 2.55 Bag
In February 1955, Coco Chanel created the 2.55 Flap Bag, and history was made. The Chanel 2.55 Flap signified fashion liberation. It was the first bag made for women to come with a shoulder strap, freeing them from the constraints of the impractical clutch. Rebellious and controversial, this Chanel handbag was a revelation, and women were immediately drawn in. With an emphasis on practicality, each detail caters to women's every need. It is said that the back slip pocket was originally designed to hide love letters.
Arguably the most classic Chanel bag of all time, the 2.55 Flap bag is a timeless icon.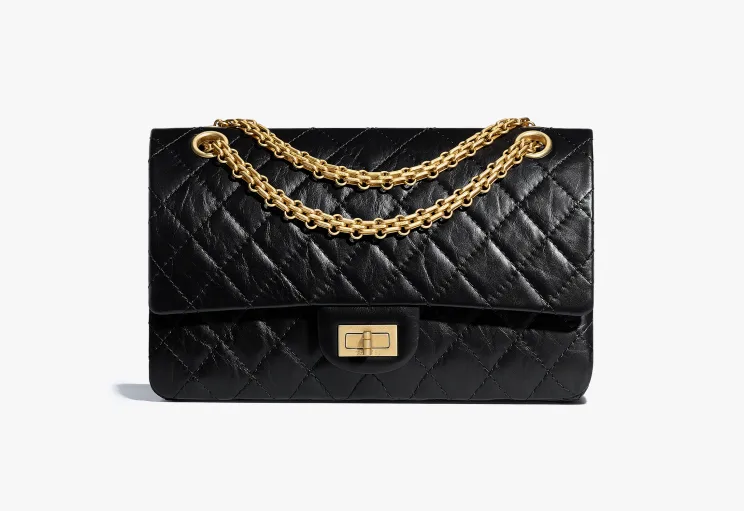 2. Chanel Classic Flap
The Chanel handbag that would ultimately become synonymous with the brand was not created until 1983. The Chanel Classic Double Flap was first introduced when Karl Lagerfeld became creative director. He decided to reinterpret Chanel's iconic 2.55 Flap Bag. From his artistic vision came two new features – a leather woven chain and Double C turn-lock closure. Lagerfeld's Classic Double Flap was a breakout success. 
Almost forty years later, and out of all the Chanel handbags on the market, the Classic Double Flap remains one of the most sought-after pieces ever crafted.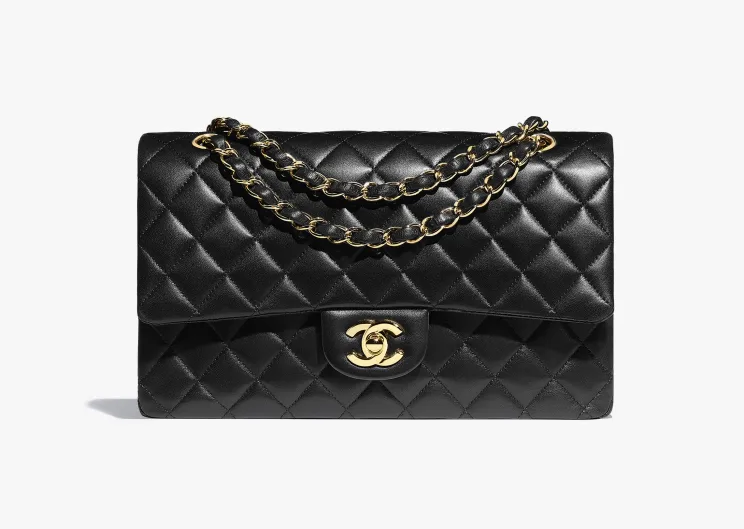 3. Chanel Coco Handle
Also known as the 'Flap Bag with Handle' Chanel released this bag in 2015. The style received mixed reviews at the time. Critics said it was too similar to other Chanel styles. However, the Chanel Coco Handle has stood the test of time and is a fond favorite among many Chanel enthusiasts. The Chanel Top Handle features Chanel's classic codes we all know and love! Like the diamond quilting, the flap, the interlocking CC logo, and the chain strap, but with the addition of its distinctive feature: the top handle. This style has been growing in popularity with each year that passes.
This is a beautiful Chanel bag that is a little less serious that the classic styles but is still super chic. It is a great investment bag, selling for 104% of the original price!
4. Chanel Deauville Tote
Refined yet casual, there is no better bag to honor Coco Chanel's first fashion boutique and favorite seaside destination than the Deauville tote, first introduced for the Spring-Summer 2012 collection. Received to incredible demand, the Deauville quickly expanded color, hardware, and material options to suit any season or occasion. Adorned with two intertwined chains, leather straps, the iconic interlocking CC logo, and "31 Rue Cambon" (the address of Coco Chanel's apartment and first boutique), this tote is an ode to the luxury brand's rich history. The spacious tote is equipped with large zipped pockets and a key clasp, ensuring that no personal belongings be misplaced. Designed as the ideal beach bag – able to hold all the oceanside necessities one may need – the Deauville is functional in all variations.
According to Rebag the Deauville tote has an average resale value of 112% of its original retail price. So it is not only a chic addition to your collection, but also a great investment!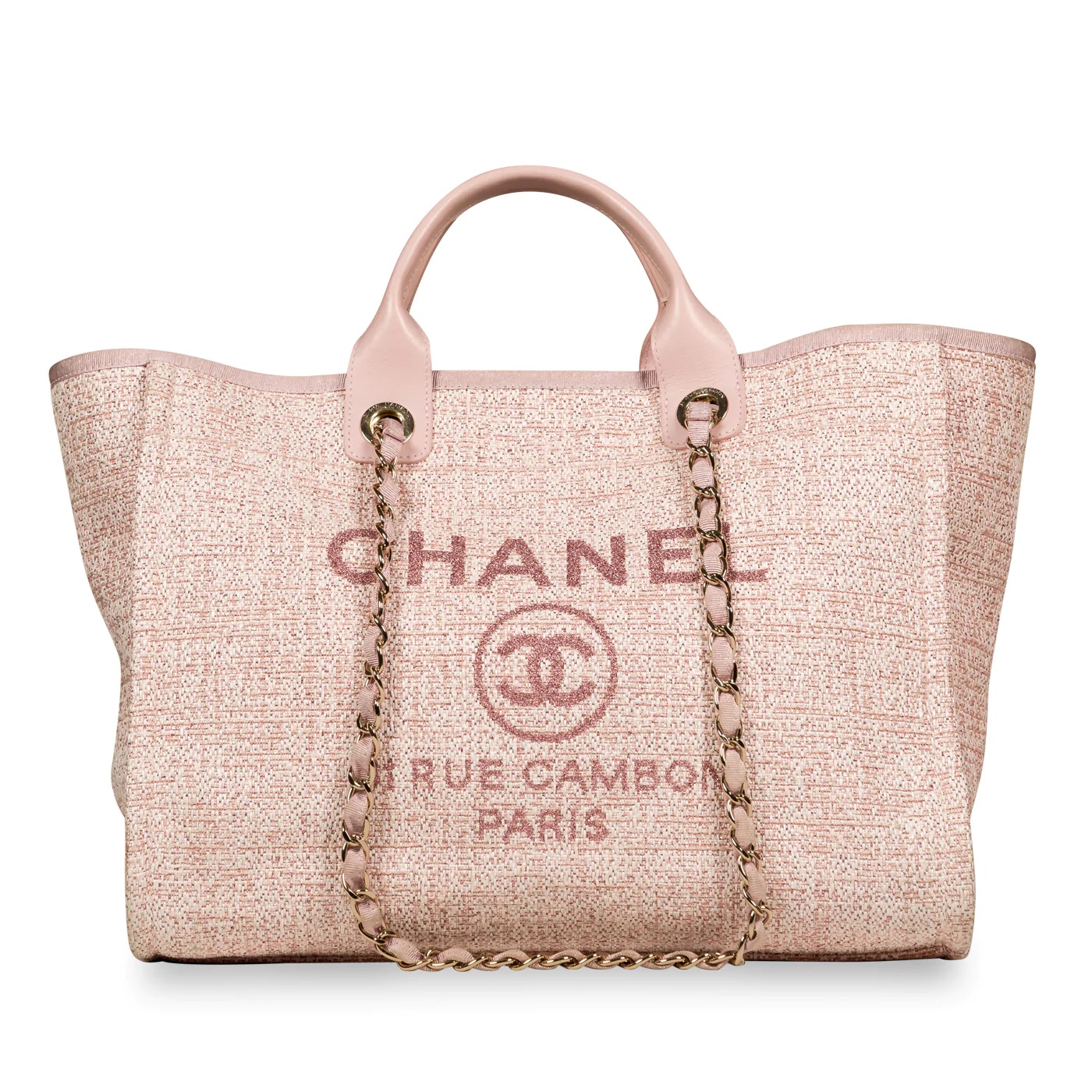 5. Chanel Boy Bag
Debuted in 2011 in Chanel's Fall/Winter collection, the Chanel Boy Bag struck a chord among lovers of Chanel handbags and romantics alike. Cementing a place as a mainstay in Chanel's collection. For this handbag, Karl Lagerfeld was inspired by Chanel's life. Arthur "Boy" Capel was a polo player and Coco Chanel's greatest love, with whom she had a nine-year passionate affair. With the Boy Bag, Chanel offers a more masculine edge, paying homage to the radical spirit of Coco Chanel and her mission to push the boundaries of femininity and gender norms. To little surprise, this Chanel bag was met with a surge of demand, quickly becoming one of Chanel's most sought-after styles among style icons. Characterized by its lego-brick lock and main body framed by straight edges, the Chanel Boy Bag is admired for its versatile silhouette and unique, limited-edition versions. 
This is a classic Chanel bag that would be an amazing addition to any handbag collection.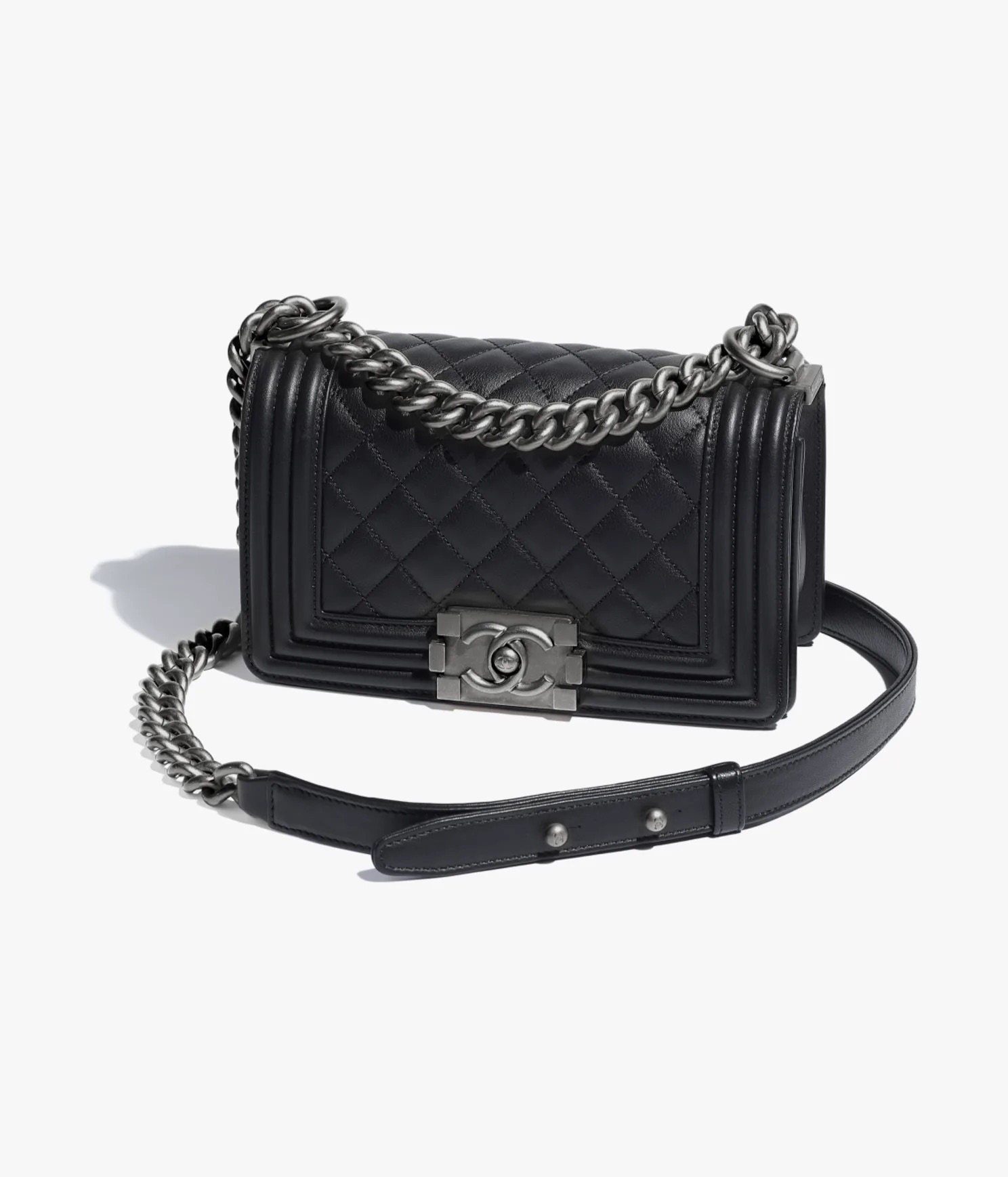 6. Chanel 22 Bag
Designed by Virginie Viard the Chanel 22 was presented at the Spring/Summer 22 collection. Like its predecessor – the CHANEL 19 created in 2019 – its name refers to the year of its creation. Functional and light, made of an extremely supple yet resistant leather, this bag comes in four sizes and an array of colors. Designed to be an easy fuss-free everyday bag, the Chanel 22 is more casual than the usual Chanel bag. Its interior, sophisticated and practical, closes with a magnetic button and purse-like drawstrings. It features an inside zipped pocket and a removable pouch held in place by a snap hook.
This bag is new so I can't say if it will continue to be in style, but so far this bag is becoming more popular with each year that passes. So maybe it will be a forever staple of Chanel!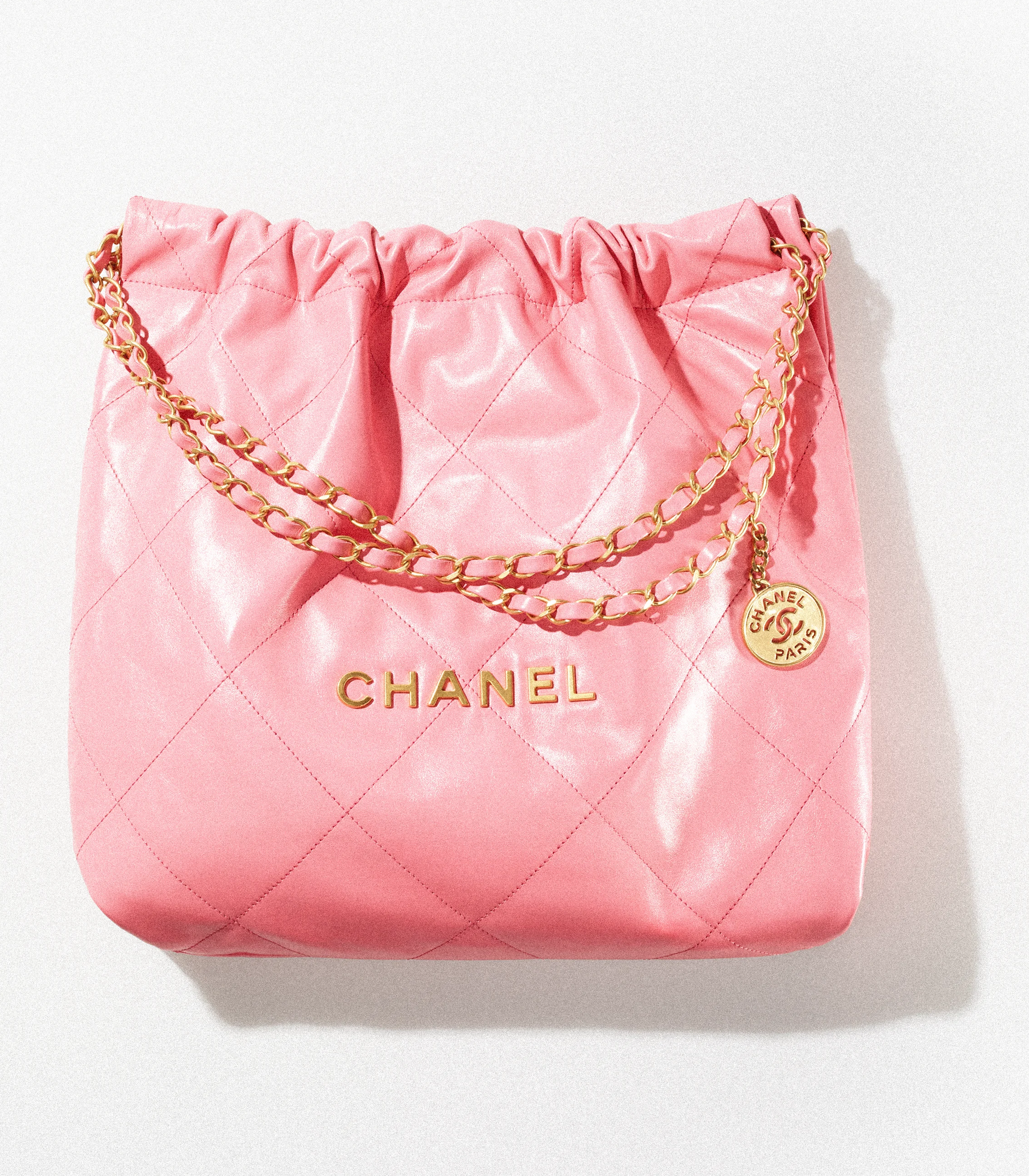 7. Chanel Wallet-On-Chain
Stylish, simple and chic, the Chanel Wallet on Chain is an amazing forever bag. Known for its versatile 24-inch chain strap and practicality of its many compartments, the Chanel WOC holds the status of a classic Chanel handbag while also being uniquely compact in size. With the wallet built into the bag, these Chanel handbags brilliantly combine small size with efficient space. Moreover, the versatility of the strap is a defining feature of this Chanel purse. The Wallet on Chain can be worn over the shoulder, as a crossbody, or even as a clutch/wallet with the strap tucked in. 
Providing all of the coin, cash and card space you could need, this Chanel handbag is a functional and fashionable statement piece.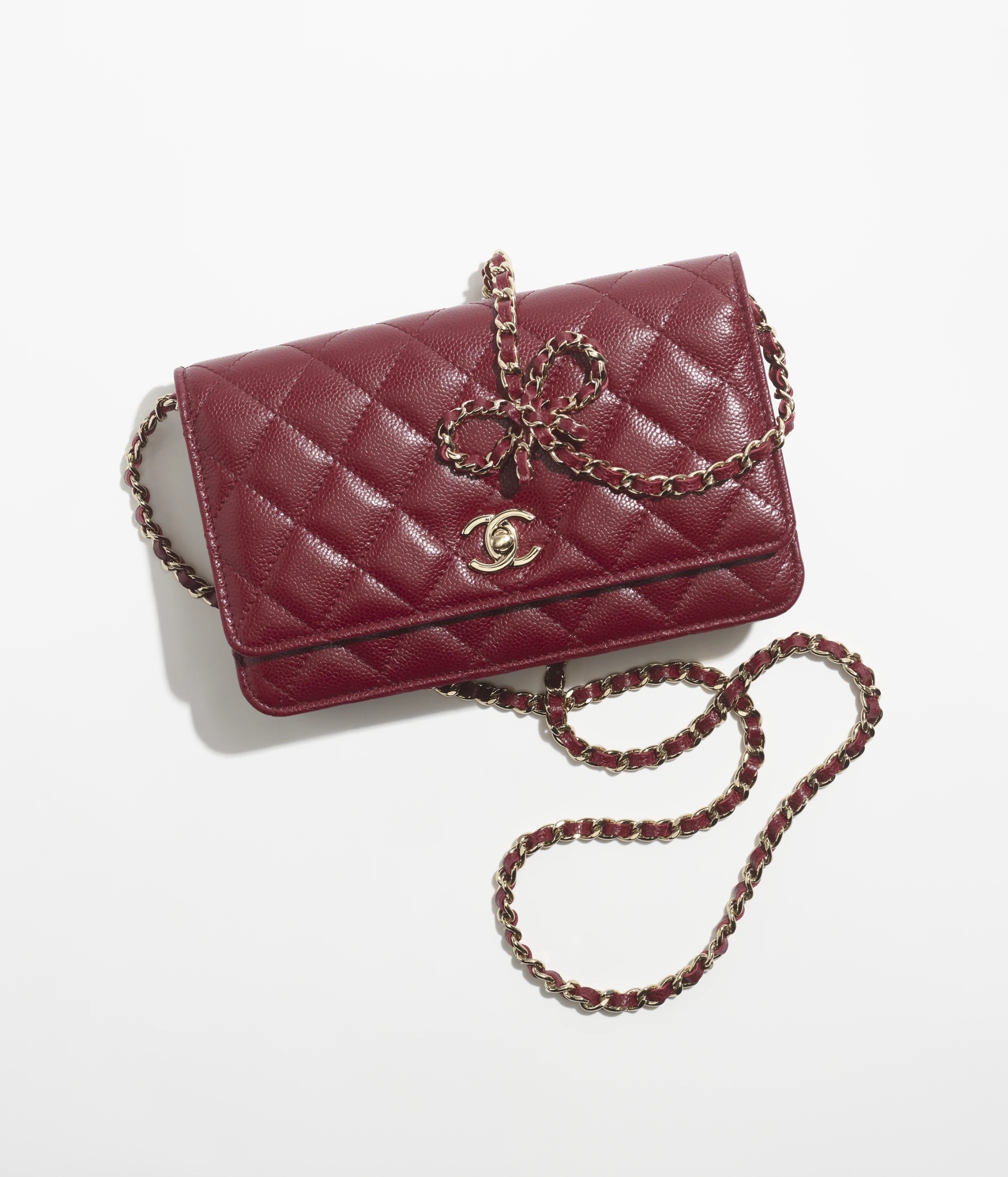 8. Chanel Shopping Tote
A wardrobe staple and icon of the early-2000s, the Shopping Tote is a long-time favorite among Chanel handbag lovers. Designed in three sizes – the Petite Shopping Tote, the Grand Shopping Tote, and the Grand Shopping Tote XL – the standard Grand Shopping Tote is the ultimate classic. Best recognized for its roominess and tasteful simplicity, the Chanel Shopping Tote is only available in classic quilting. Additionally, only two hardware colors – gold and silver – were ever offered. After the GST was discontinued in 2015, the desirability of these Chanel handbags skyrocketed. 
Today, the Chanel Shopping Tote is a rare vintage find, coveted among those in the know. It will never go out of style!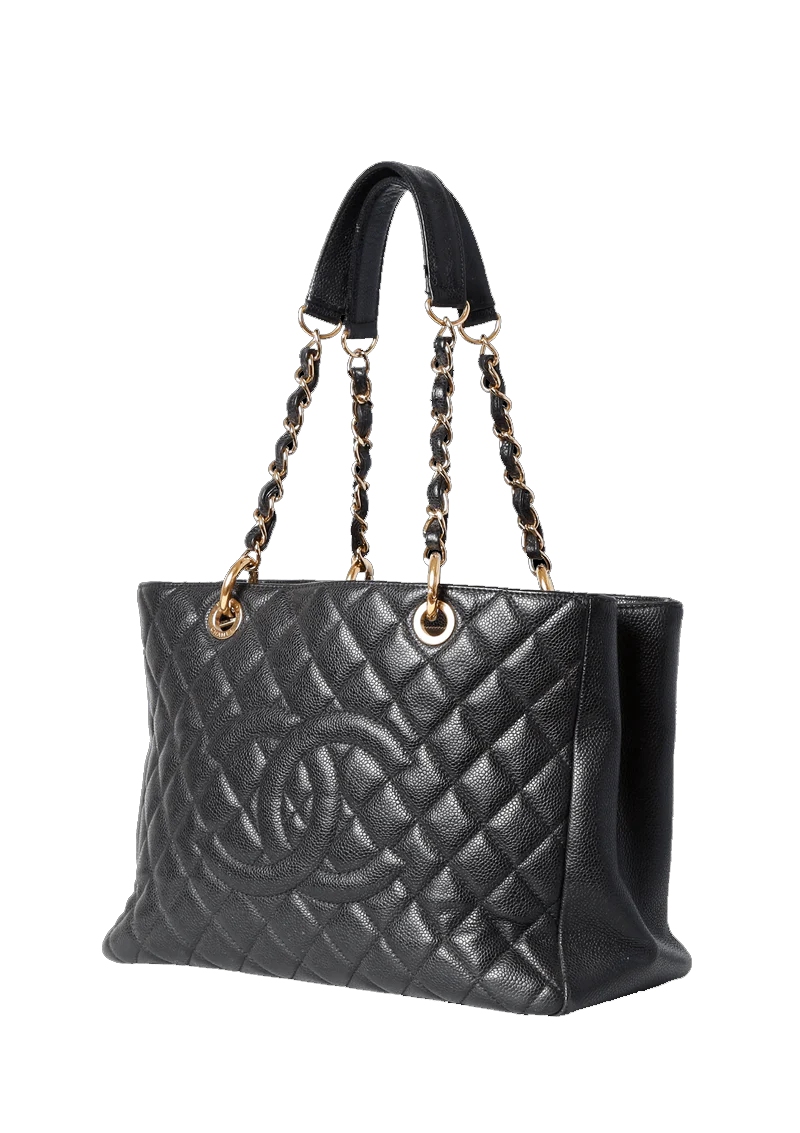 Hope you enjoyed the Top 8 Chanel Bags That Are Worth Collecting! Make sure to also check out the list of the 10 Things You Didn't Know About Chanel!