Welcome to our list of the 10 Things You Didn't Know About Tiffany & Co!
Tiffany & Co is the world's oldest major jewelry brand and is today one of the most iconic jewelers in the world! Awarded for its silver craftsmanship, Tiffany and Co. remains America's leading silversmith, some of their most popular and famous pieces include the Return To Tiffany, Tiffany Key and Tiffany Soleste and of course, their signature 6 prong engagement rings. Tiffany's history is filled with interesting moments that contribute to the history of this incredible brand! Here I'll show you 10 things you didn't know about them!
The information I'll show you here was taken from the Christie's website, one of the best luxury auction houses in the world, so if you love collector pieces, make sure to check it out.
So, without further ado here are the 10 Things You Didn't Know About Tiffany & Co:
10. Tiffany was founded in 1837
The story of Tiffany & Co., the world's oldest major jewelry brand, begins in 1837 at 259 Broadway, New York. Founded by schoolfriends Charles Lewis Tiffany and John Barnett Young, Tiffany and Young, as the company was then known, set out selling small fancy goods. Charles Tiffany would marry Young's sister, Harriet, and in 1853 he bought out his partners and renamed the company Tiffany & Co. Beyond jewelry, Charles Tiffany responded to the growing desire for luxury goods by selling bouquet holders, purses, Guerlain soaps and fine stationery, some imported from Paris. By 1845 he was advertising 'French Jeweler', including items in gold, as well as a wide selection of imitation jewelry aimed at reaching a wider audience.
A Paris branch was opened in 1850, and a year later the firm started a long relationship with Patek Philippe of Geneva. When Mr. Patek visited Tiffany's in 1855, he left with an order for 129 watches.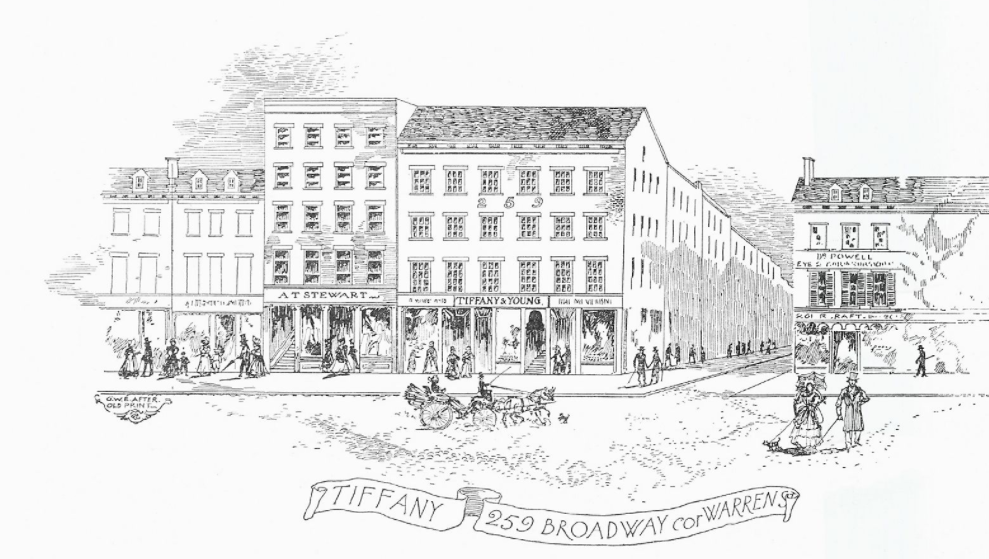 9. Tiffany's early history is marked by historic jewels
In 1878 one of the most famous sales of royal jewelry took place, when the jewels of Isabella II, Queen of Spain, came to market. Tiffany & Co. was one of the main buyers. It may well be that some or all of the emeralds in this magnificent necklace originated from that historic sale. In the same year Tiffany acquired the 128.54 carat Tiffany Yellow Diamond for $18,000, as well as a third of the French crown jewels. Also in 1878, at the Exposition Universelle in Paris, Tiffany & Co. became the first American jeweler to be awarded the Grand Prix for its display of Japanese-influenced silver. The firm continued to be a major buyer of royal jewels and spent almost $500,000 in May 1887 when the French Crown Jewels were sold in Paris. 
These spectacular historic jewels were eagerly purchased by the new American tycoons who had made fortunes building American industry and finance over the last quarter of the 19th century.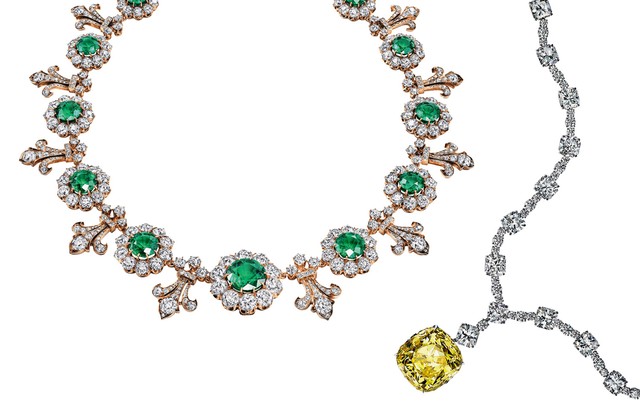 8. Tiffany was proud of making All American jewelry
As America prospered during the mid-19th century, Tiffany & Co. expanded, opening a larger shop on Union Square in 1870. As national pride grew in the quality of American workmanship, so did demand for American-sourced gems and pearls. By the time of the Californian Gold Rush, Tiffany was able to source all of its gold and silver from within the United States — something that appealed to its patriotic customers. The greater use of native gemstones started with freshwater pearls being purchased in large quantities in the 1850s. 
Tourmalines had been discovered at Mount Mica in Maine as early as 1820, while the quality of America's lapis lazuli and amethyst led to these stones being exported to Paris, the jewelry capital of the world. 
7. Tiffany also had a glassmaking firm
Louis Comfort Tiffany, the son of founder Charles Tiffany, started working with glass in 1883 and, with his father's encouragement, the new business prospered. President Chester Arthur commissioned Louis Tiffany in 1882 to redecorate several rooms in the White House, to include new glass windows and a floor-to-ceiling glass screen in the entrance hall. In 1885, he established his own glassmaking firm called Tiffany Glass Company, which in 1902 became known as Tiffany Studios. 
From 1895, Louis Comfort Tiffany's famous lamps were being produced commercially, with Clara Driscoll featuring among the firm's group of talented designers.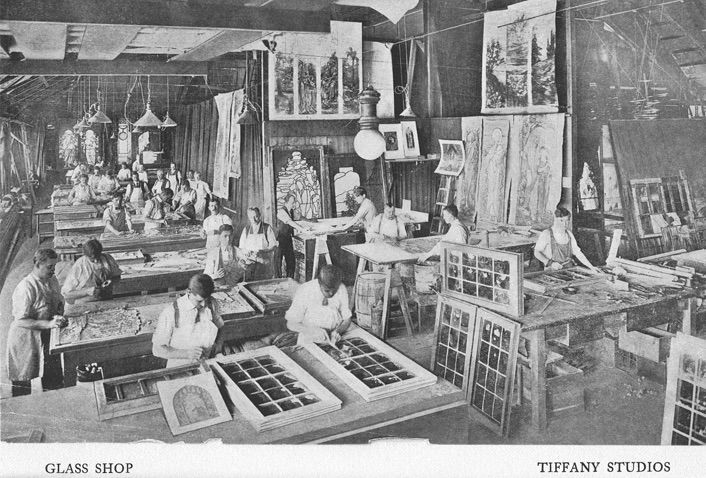 6. Louis Tiffany took over the company in 1902
Tiffany's founder Charles Tiffany died in 1902 at 90 years old. Then Louis Tiffany began giving more of his time to the family firm, and by the 1904 Louisiana Purchase Exposition in St. Louis, he was making an enduring impression on the artistic direction of the firm. In 1907 Louis Tiffany sold his own jewelry business to Tiffany & Co. for $35,000. In his jewelry Louis Tiffany used sapphires from Montana and tourmalines from Maine in combination with his own 'favrile' glass and enamel. 
His lasting memorial was to be as the creator of jeweled works of art that were appreciated in their own right without any consideration to their intrinsic value.
5. "Breakfast at Tiffany's" increased the popularity of the brand
The Great Depression and World War Two hit Tiffany & Co. hard, and recovery was slow. In 1955, however, the firm was taken over by Walter Hoving, who sparked a turnaround in its fortunes. A year later, Parisian jewelry designer Jean Schlumberger opened his salon at Tiffany's, and when Breakfast at Tiffany's, starring Audrey Hepburn, was released in 1961, it proved a powerful advertisement for the company.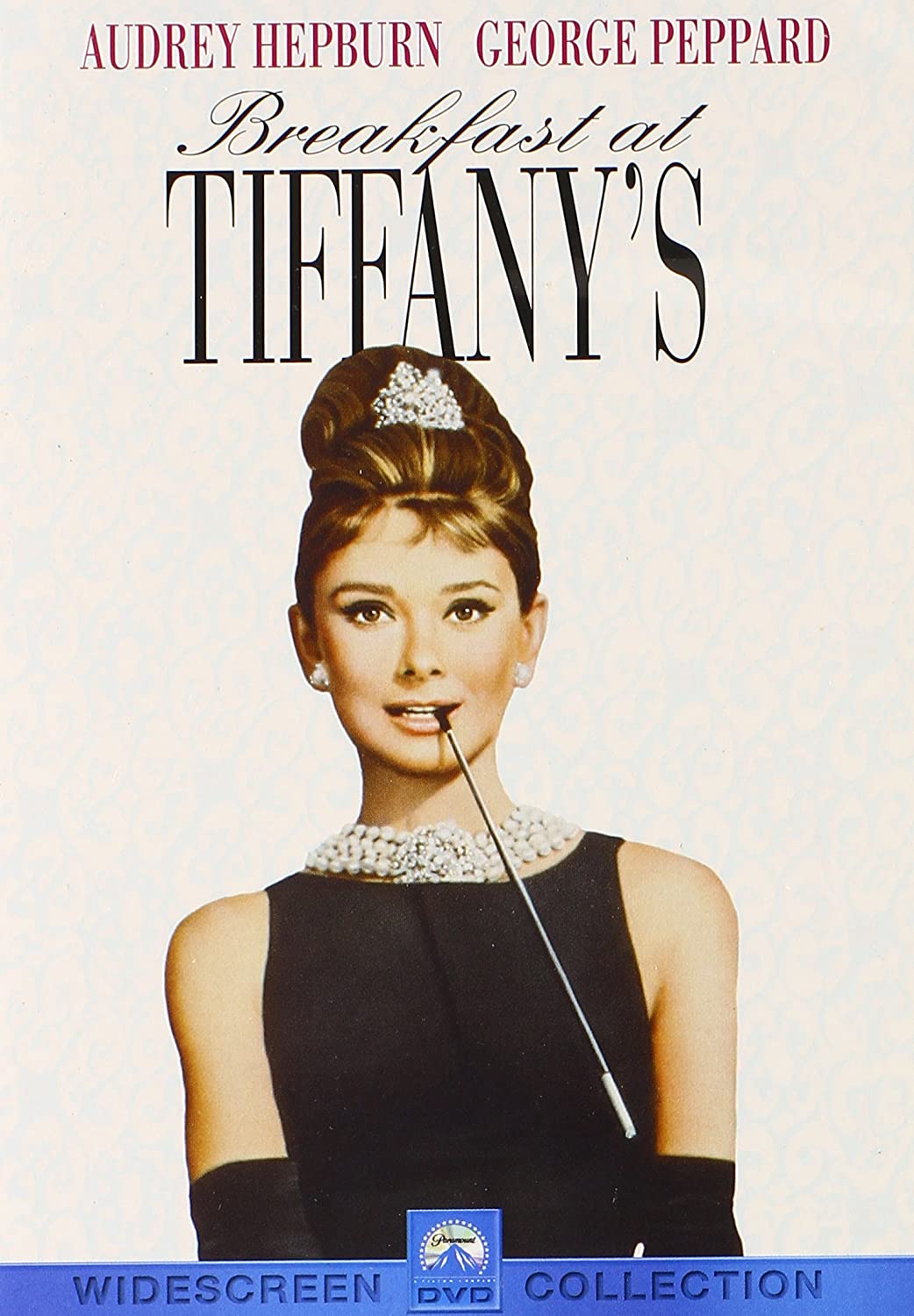 4. Jacqueline Kennedy was a regular client
Jacqueline Kennedy was a regular client and is best remembered for her purchase of the Two Fruit clip in rubies and diamonds. Other notable customers included Elizabeth Taylor, Audrey Hepburn and Paul Mellon. Richard Burton was another famous client: he bought his wife Elizabeth Taylor a diamond sapphire and emerald 'Dolphin Brooch' by Jean Schlumberger for the premiere of the film The Night of the Iguana in August 1964. When her collection was offered for sale by Christie's in New York in December 2011, the brooch sold for $1.2 million.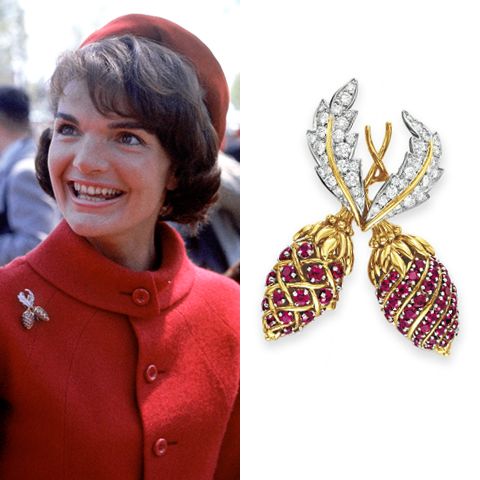 3. Paloma Picasso was Tiffany's jewelry designer
Paloma Picasso was born in 1949, the youngest of Pablo Picasso's four children. In 1968, Paloma became a costume designer in Paris, and her early success led to her doing a formal course in jewelry design. Just a year later, she was commissioned by Yves Saint-Laurent to design accessories. In 1980 John Loring, who became Tiffany's Director of Design in 1979, made the brave move to appoint Paloma Picasso, now aged 30, as Tiffany's next named designer. At Tiffany & Co. the young designer had access to a huge variety of gemstones, and she created jewels that used large, colorful stones and bold mountings. 
In 1982 Paloma Picasso created a series of pendants that included a Ceylon sapphire weighing 159 carats, and a peridot that weighed 284 carats, both of which were set in large pavé-set diamond frames. The pieces are seen as emblematic of the 1980s power-dressing trend.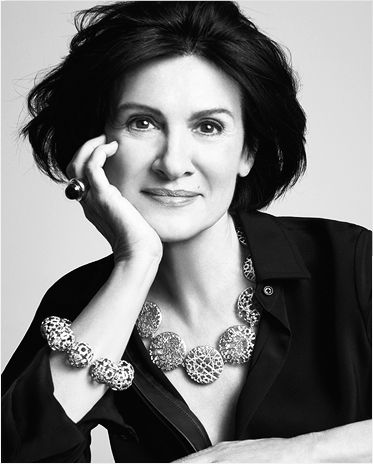 2. Elsa Peretti was one of Tiffany's most important designers
Born in Florence in 1940 and educated in Rome and Switzerland, Elsa Peretti became a fashion model and moved to Barcelona. In 1969 her first silver jewels were shown in New York alongside the collection of a friend, Giorgio di Sant'Angelo. Her jewellery was modern and tactile, often with sensual overtones. Peretti began her career at Tiffany's in 1974, and five years later became the firm's principal designer. Her silver pieces had the desired effect of attracting a younger clientele, who wanted amusing jewelry at more affordable prices. Peretti went on to design more than 30 collections. She travelled extensively to China and Japan, which led to the creation of such designs as the Bean, the Open Heart and the Zodiac. 
In 2012 Tiffany and Peretti signed a 20-year contract, and within three years her trademarked Elsa Peretti designs represented nearly 10 per cent of Tiffany's net sales. Peretti passed away earlier last year.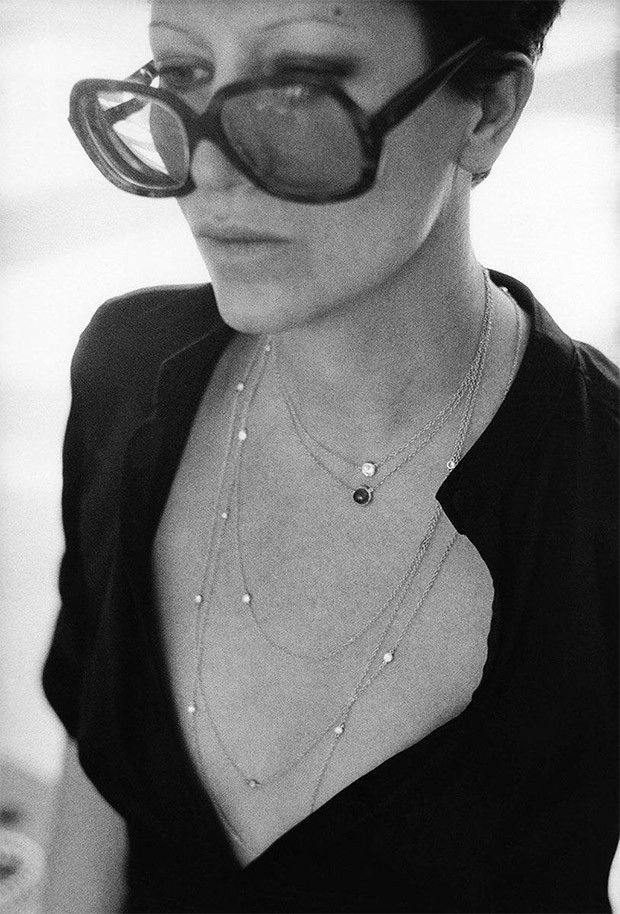 1. The Tiffany Blue is an iconic symbol of the house
Tiffany Blue is the name given to the characteristic 'robin's egg' color associated with the company. The distinctive color was initially used on the cover of Tiffany's Blue Book, an annual publication that was launched in 1845, and which became the first mail-order catalogue to be distributed in America. The color has been used on all Tiffany & Co. promotional materials ever since, with Pantone listing Tiffany Blue as a private custom color.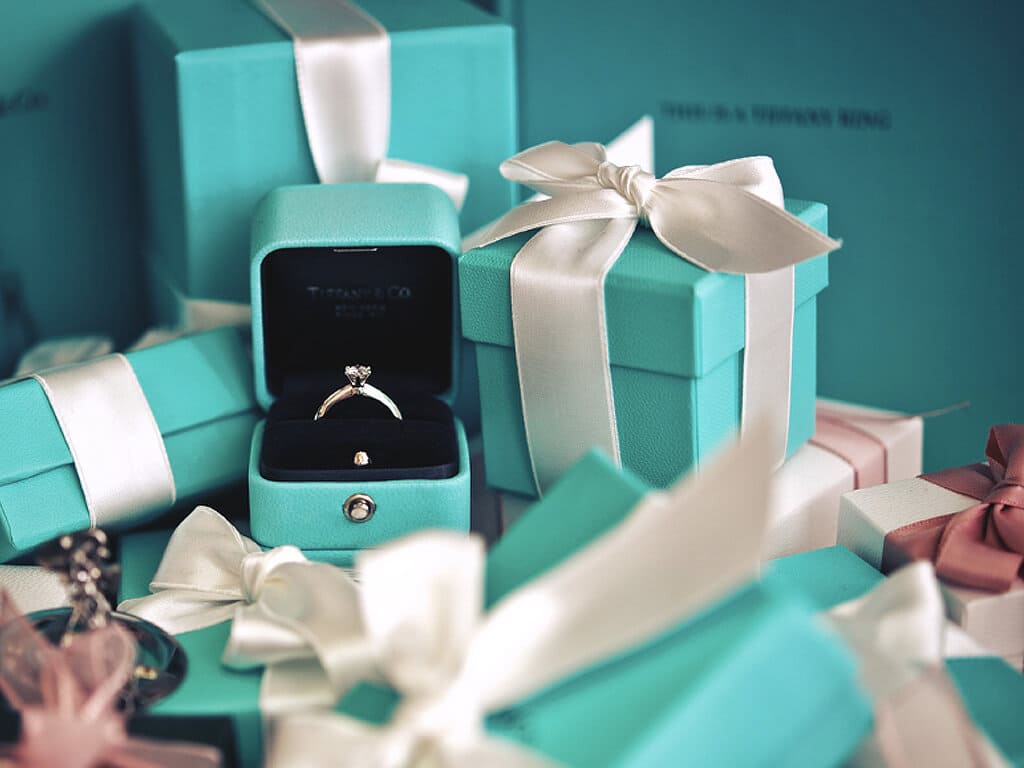 Hope you enjoyed the list of 10 Things You Didn't Know About Tiffany & Co! Make sure to check out my post about The Best Tiffany & Co Pieces!